En Primeur 2022 Releases: Château Duhart-Milon, Château Laroque, Château Berliquet, Château Monbousquet, Château Prieure Lichine.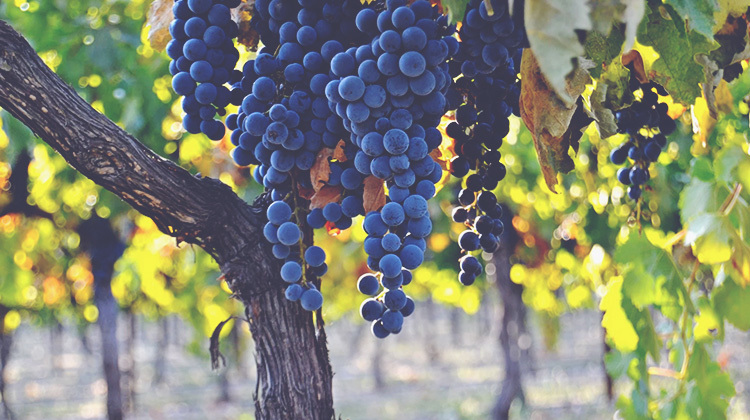 Bordeaux Index
16 May 2023
Chateau Laroque, one of BI's most popular wines sold en primeur over the past two years, is a lesser-spotted St-Emilion Grand Cru Classé that has recently won the adoration of a number of notable critics.
This historic chateau's 61 hectares are perched up at one of St-Emilion's highest points, neighbouring Chateau Troplong Mondot, and on a plateau rich in red and blue clays over a limestone substratum. Only 40 hectares are classified as Grand Cru Classé, however, and of those just 27 are dedicated to the production of the estate's Grand Vin. Old vines, low yields, meticulous viticulture, strict selections (only 44% of the crop made it into the Grand Vin), small parcel vinification and gentle extractions have seen Chateau Laroque starting to fulfil the true potential of its extraordinary terroir. Terroir, which we must remember, was so vital in 2022 for retaining much-needed water through long dry season with very little rain, and which delivered Merlots of the very highest quality.
"[Chateau Laroque] is firing on all cylinders today thanks to the talented David Suire!" – Jeb Dunnuck
David Suire, erstwhile protégé of winemaking guru Nicolas Thienpont, was appointed to oversee the extensive investments in the vineyards and chais and the 2022 is further testament to both the brilliance of the chateau's privileged location and the experience of one of St-Emilion's most adroit oenologists. Antonio Galloni writes, "In this vintage, Laroque is especially refined." and scoring the 2022 an impressive 97pts, Jane Anson finds superb balance in the wine, "this really does walk the line of ripeness and salinity".
It's clear that Chateau Laroque has a brand new swagger and we are very confident you will be well rewarded with the purchase of their latest release, and especially at such a rocking price.
"You just know that this estate is well placed to succeed in the vintage, and this really does walk the line of ripeness and salinity, such gorgeous definition and vivid energetic fruit. Stretches out through the palate also, has a relaxed confidece to it that is quite unusual in such a full--on vintage. Really impressive, Beaumartin family, David Suire director." Jane Anson, 97 Points
The 2022 Duhart-Milon from the Lafite stable has been released today at £756 per 12. We tasted this wine as a team at Château Lafite itself, at the end of April, and, in brief, it was on phenomenal form!

We were blown away by its precise definition of fruit, firm yet fine tannins, and that unmistakeably Pauillac hallmark of deeply concentrated cassis combined with pencil shavings and graphite.
Duhart-Milon shares its eastern border with Lafite and Mouton, enjoying the famous deep gravel soils of the latter, while its northernmost vineyards are rich in water-retaining limestone which proved vital during 2022's very dry season. The château reported that they had never previously seen the depth of fruit that the 2022 harvest yielded, describing "a richness of Cabernet that cannot be placed on a map". A new winery (the first vintage in this winery being 2020), allowing plot-by-plot vinification, has enabled greater vineyard expression and more detail in the wines, which really shines through this vintage.
The run from 2018-2022 suggests that recent investments at Duhart-Milon are paying dividends and this 4th Growth Pauillac is properly hitting its stride now. And we are not alone in being hugely impressed…
Jane Anson (94pts) writes, "The serious face of Duhart does well in the vintage, keeping an upright tannic backbone" and Jeb Dunnuck (94-96pts) makes comparisons with the incredible 2009 vintage (which scored 97pts from both Dunnuck and Parker): "this utterly classic, seamless, balanced Pauillac should be snatched up by readers. It's going to give the 2009 a run for its money."
This is a must for your cellar.
Today sees the release of the overperforming St Emilion estate, Chateau Berliquet at £548 per 12.

The vineyards of Berliquet directly touch Chateau Canon, and also benefit from the same ownership and winemaking team under Nicolas Audebert, no doubt the secret behind this estate's rise to fame. One of the oldest estates in St Emilion and at just 10ha in size but with just 7ha in production, the Chanel Group bought the property in 2017, and with the help of external consultant Thomas Duclos, this is truly haute couture.
"This estate just goes from strength to strength" William Kelley
"This isn't the most powerful or opulent wine in the vintage, but it's as seamless and graceful as they come." Jeb Dunnuck
As Chateau Canon becomes more and more challenging to get your hands on with recent perfect scores, Chateau Berliquet is very much on the same trajectory, and we consider it a very sensible bet for the years to come. A third of the terroir is on the same limestone plateau as Canon, a third is on the middle-slope with deep clay subsoils, and the final third on limestone with clay and sand. This means that Berliquet has its own distinct identity explaining why Audebert has chosen to keep Berliquet as its own separate identity to Canon. With all the expertise and delicacy of Canon, this is a must have wine this vintage.
"Candied cherries, tapenade, violets, and floral notes all emerge from the 2022 Château Berliquet, a medium to full-bodied, seamless Saint-Emilion that brings plenty of ripeness while staying nicely balanced, light on its feet, and elegant. Based on 65% Merlot and 35% Cabernet Franc, from yields of 31.2 hectoliter per hectare, it will spend 16 months in 44% new French oak, with a portion of the blend aged in amphora. This isn't the most powerful or opulent wine in the vintage, but it's as seamless and graceful as they come." Jeb Dunnuck, 94-96 Points


Other New Releases Today:
"The fine tannins come through clearly here with black berries and hints of lavender. Medium-bodied with really fine tannins. Medium finish. A blend 75% merlot, 20% cabernet sauvignon and rest petit verdot." - James Suckling, 92-93 Points
"Such beautiful tannins here that are refined and beautiful and bring you deep into the medium to full body. Currants and berries. Refined." - James Suckling, 95-96 Points
"A rich wine with lots of tannins that are very fine and velvety, with deep fruit. Full and flavorful. Slightly salty and irony. Remains fresh and minerally. Some white pepper. Lead pencil." - James Suckling, 93-94 Points
"A medium- to full-bodied red with beautiful dark and blue fruit and an array of fine grained, silky tannins. Refined and lingering. Very attractive and textural. From biodynamically grown grapes." - James Suckling, 94-95 Points