En Primeur 2022 Releases: Château Moulin St-Georges, Château Cantemerle, Château Fonbel.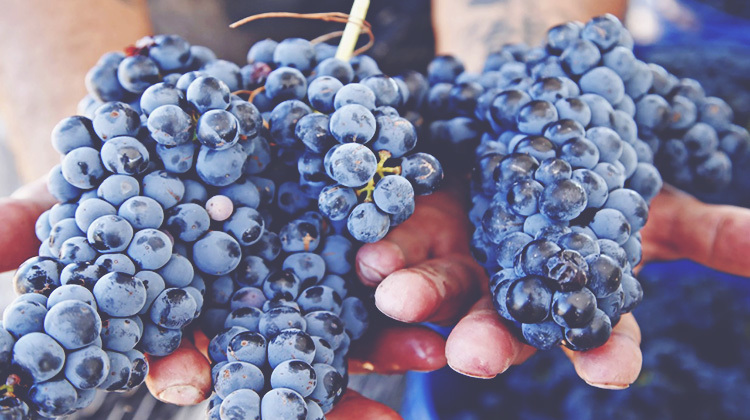 Bordeaux Index
10 May 2023
In our week of non-stop tasting across the left- and right-bank we found many wines with so much fruit and charm they are difficult to resist.
In the right hands 2022 has produced some irresistible wines at all price levels. One that stood out for us was Chateau de Fonbel, from the Vauthier stable. It is a wine that you will not regret having in your cellar – particularly in large formats. At the price, we think this is a wine that consistently overdelivers. It is the perfect step into the Vauthier universe.
"Fonbel is an absolute delight in 2022" - Antonio Galloni
Owned by the Vauthier family of Ausone fame, since 1971, Fonbel is a 16ha vineyard which lays claim to the largest amount of Carmenere planted on the right bank. The terroir is a mix of clay, sand and gravel soils at the bottom of the slope not far from Ausone, and Moulin St-Georges, the family's other properties. Ausone expertise without the price tag, this is a wine to enjoy any night of the week.


Today sees the release of several wines from the Vauthier family stable – of which, arguably, the most enticing being Chateau Moulin St-Georges offered at just GBP 300 per 12 IB.
"A luxurious feel… well balanced luscious wine" - Jane Anson
Purchased by the Vauthier family (then already owners of St-Emilion royalty, Ch Ausone) over a century ago, Chateau Moulin St-Georges sits below its more prestigious sibling with a small plot contiguous with Pavie Macquin. In total 7 hectares are planted to Merlot (80%) and Cabernet Franc with an average age of close to 50 years, which produced a meagre 28hl/ha in 2022 – the lowest yield across the whole Vauthier stable.
"Creamy, supple, fresh and polished, leaving you with the sensation of lushness on the palate" - Jeff Leve
The wine is a beautifully concentrated, yet elevated and balanced St-Emilion that sings of its terroir – it also boasts a low Ph for this vintage (3.52) that lends it a remarkable freshness. This 2022 is a haute couture wine at a pret-a-porter price and comes very highly recommended.
Shop Chateau Moulin St-Georges


Known for being one of the finest wines in the Haut Medoc and one of the best value Cru Classés, we are pleased to offer the latest vintage of Chateau Cantemerle, released today at GBP 266 per 12 IB.
It remains one of the most obvious wines to buy every year, and in 2022 the property has reached new heights creating a wine of plenitude and pleasure.
"The finest wine this estate has produced in some time" Wiliam Kelley
Chateau Cantemerle is considered by many to be the 'Gateway to the Medoc'. With new General Manager Laure Canu (previously Deputy General Manager at Angelus), the estate is being fast-tracked to success with new winemaking and oenotourism facilities already under construction.
Located on the left bank of Bordeaux, this magnificent Grand Cru Classé Haut-Médoc testifies to a rich wine history with origins dating back to the 1354. The estate spans 200ha in total with 98 hectares planted to vines in silicio-gravelly soil, giving the wine a beautiful dark colour with a lot of richness and concentration. Since 2013, the property has eliminated the use of herbicides, insecticides, and chemical products, while it continues to develop the natural areas of the estate through the planting of hedges, introduction of beehives, and diversifying the species of fauna and flora - including the planting of up to 300 new trees per year.
"A wine that knows how to make an impact, and it is carrying itself with confidence. Impressive…" Jane Anson
This timeless wine will give pleasure in its young age or can be kept over the years to become even more refined. A sure bet, given its great price. Isn't this what Bordeaux En Primeur is all about…?


Other New Releases from Today: