En Primeur 2022 New Release: Château Ausone, Chapelle d'Ausone, Château Palmer and Alter Ego de Palmer.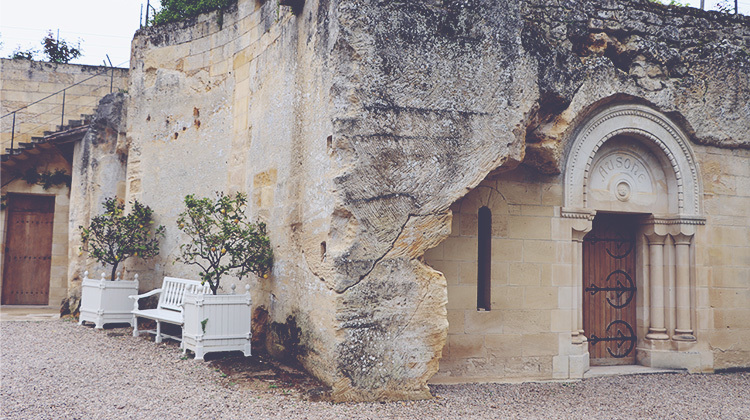 Bordeaux Index
5 June 2023
Today we have the 2022 release of one of the very pinnacles of Bordeaux: the magnificent Ausone. It has been released at GBP 6800/12.
Ausone is the King of St Emilion, looking down from its lofty perch high above the town and boasting some of the greatest Cabernet Franc grown anywhere on the planet. However not to be forgotten is their magnificent Merlot, which in 2022 makes up half the blend. This year Ausone is a powerful and rather brooding wine that will repay careful cellaring. At just 7ha in size this estate impresses vintage after vintage and this comes down to terroir. The vines cling to the hillside surrounding the property. Even with the 100% new oak used this year, the vibrant energy from the limestone soils shines through imbuing the wine with thrilling animation.
"Precise and well cut, this is creamy and exuberant without sacrificing elegance and balance." Jane Anson
"Breathtaking tension to frame the tightly wound red and black fruit layers, finishing with epic length and mind-blowing complexity" Lisa Perrotti-Brown
Pauline Vauthier has been in charge of the winemaking since 2005, having worked in vineyards across France and South Africa. The vineyards have been organically farmed (but not certified) since her arrival, and giving the steepness of the slopes, everything is done by hand. Ausone is a truly remarkable wine – and certainly one of the cellar, especially with a potential 100points from Jane Anson.
The estate's second wine Chapelle d'Ausone is also released today at GBP 1740/12.
One of the best second wines ever produced at the estate, this is most definitely worth your consideration this year.
94-96pts Jeb Dunnuck "Cassis, red plums, graphite, chalky minerality, violet notes, and a hint of espresso all emerge from the 2022 Chapelle D'Ausone, which is based on 60% Cabernet Franc, 33% Merlot, and the balance Cabernet Sauvignon. With a vivid purple hue, medium to full body, ripe, present tannins, and a great finish, it's one hell of a second wine that will probably have 20-25 years of longevity."


The "utterly brilliant" (JD) 2022 Palmer has been released today at GBP 3576/12.
Whilst many Bordeaux châteaux have found themselves accruing untold riches as the market for their finest wines has expanded across the globe, Château Palmer is one of the few that has spent less on vanity and more on tangible projects – notably the long and initially challenging transition to biodynamic farming – with the unwavering determination to improve the quality of their wines, rather than their facades. A constant raising of standards, both in the vineyard, and in the winery with stricter selection than ever, has reached a zenith; the second wine grows in volume as the Grand Vin focuses exclusively on quality.
"In 2009, we chose to adventure down a new path. In some places, the way proved quite sinuous; in others, it was bestrewn with pitfalls, challenges and unknowns. Yet rather quickly, this choice began to appear self-evident, and today the Palmer vineyards seem to be rewarding us for all the care and energy we have given them over the past ten years." Thomas Duroux, Château Palmer
In a hot, dry season like 2022 these viticultural investments more than paid dividends, as the biodynamic approach for almost fifteen years meant that both their soils and their vines were better able to cope with the high hydric stress; natural fertilisation – as opposed to chemical fertilisation – encourages vines to push their roots deeper into the soils and to work with the underground networks of mycorrhizal fungi, while higher organic matter (thanks to the biodynamic preparations and composting) enable greater water-holding capacity. Consequently, Palmer's vines were and are more resilient than ever. That said, with the relentless heatwaves of 2022, their crop comprised tiny berries with a lot of tannic structure and relatively high potential alcohol.
Palmer embraced the fruit of the vintage and, rather than shying away from extraction, dug deep "to bring the more refined tannins out", feeling it was important to build a strong tannic backbone to support and balance the alcohol. The result is quite remarkable. A seductive and theatrical wine, with powerful concentration and a gorgeous, velvety texture. The flamboyance is balanced with a core of freshness, and firm but fine-grained tannins. As Jeb Dunnuck says, "hats off to Thomas Duroux for having the confidence to go his own path. He has produced a truly Grand Vin in 2022."
We have every faith in the direction of the modern Palmer – the ageing potential is abundantly clear – and we recommend you to "reserve a bin in your cellar for this and let it gather dust for at least a decade" , as Neal Martin says.


Chateau Palmer's second wine, its Alter Ego, has been released this morning at GBP 804/12. A wine that has all the expertise and signature of Palmer but with its own distinct personality, this year's Alter Ego is absolutely terrific.
Led by Thomas Duroux since 2004, this 3rd Growth estate has become one of the most sought-after properties in Margaux. Biodynamically farmed, the level of technical detail achieved at the estate is remarkable. On its own merits Alter Ego can claim to be one of the finest wines of this enigmatic appellation.
"High drama, maintains estate signature, keeping its own imprint and personality" Jane Anson
"I always love the second wine from this estate, and their 2022 Alter Ego De Palmer should be terrific" Jeb Dunnuck
The warm and dry year has meant that yields are down to just 22hl/ha but the berries had superb concentration. The Alter Ego was harvested between 7th September and 5th October and is a blend of 43% Merlot, 51% Cabernet Sauvignon and 6% Petit Verdot. Without doubt, this year's Alter Ego is a dramatic wine that sings of the grand terroir of Palmer!