En Primeur 2022 New Release: Château Lynch-Bages, Château Léoville Poyferré, Château Pape Clement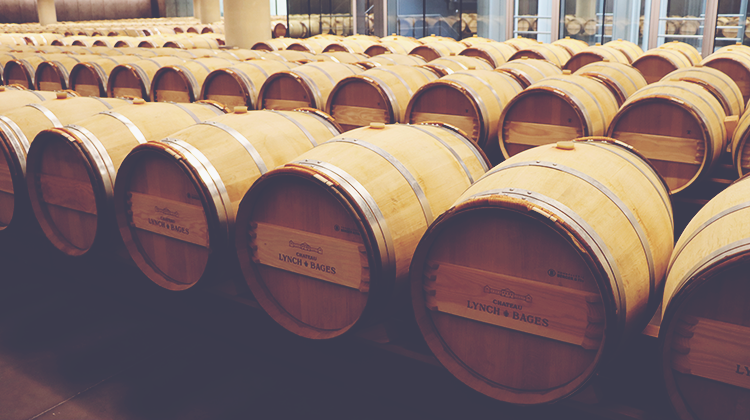 Bordeaux Index
13 June 2023
It's no secret that we are one of a legion of fans of this superb Pauillac, which is just getting better and better with every year.
"Hugely impressive and complex, will age for decades." - Jane Anson
What can we tell you that you don't already know about Lynch Bages? A humble Fifth Growth which, along with Pontet Canet, triggered the expression Flying Fifth, Lynch has risen well above its 1855 classification and stood shoulder to shoulder with the likes of the Pichons and, on occasion, the First Growths; when considering the 1989 and 1990, the future legends that are the 2016, 2018, and 2020, and now the formidable 2022, we have no option but to put this wine near the very top of the tree.
"The 2022 Lynch-Bages shows all the classic Lynch layers, but dialled up to the maximum." - Antonio Galloni
We tasted the 2022 with Jean-Charles Cazes at the château and were, momentarily, stunned into silence. What a wine! The 2022 has a huge amount of fruit concentration, density and weight, and the powerful structure to support this. While its dramatic proportions mean it is absolutely a wine for the long haul, as Neal Martin also states, it was remarkably expressive, nuanced and layered, even as we tasted, with a vivid freshness. Jean-Charles commented that the pH was in fact the same (3.71) as in the much cooler 2021 vintage – another wine where its chemistry, as well as its precise balance, defies the hot, dry conditions of last year. We are truly excited and delighted to offer this latest release from Lynch-Bages to you today.


Long-standing Bordeaux Index favourite Château Léoville Poyferré have released their 2022 today.
"This is a very classy, sophisticated Saint-Julien" - Neal Martin

"The 2022 is a potent, statuesque Léoville-Poyferré that will offer many years of exceptional drinking." - Antonio Galloni

Is there a wine that can do no wrong? A (very) few come to mind, but a front-runner in that list – for us at least – is undoubtedly Léoville Poyferré, a wine that brings both immediate and long-term joy, the exuberance of which makes it quite impossible not to fall in love with. That said, under new General Manager, Sara Lecompte Cuvelier, we are seeing a subtle shift in direction towards a fresher, slightly more linear style – achieved, for example, through earlier picking (historically LP were the latest pickers in Saint-Julien) and through more precise subdivision of plots for vinification. This newfound focus supplies the perfect counterbalance to the natural opulence and richness of the estate's terroir.


Growing in quality and stature with each passing year, the wines of Pape Clement are deeply impressive; the 2022 has just been released.
Tasting this wine at the property, this was a very polished and confident showing. With a little more Merlot in the blend than usual due to lower yields on Cabernet because of the drought, giving a sumptuous fruit core. One thing that always speaks through the best Pape Clements is the terroir. A briny, soy finish to the wine keeps plenty of tension behind the layers of pure black fruits and seamless tannin.

"Beautifully done, with remarkable purity and a great finish, it's going to rank with the crème de la crème of the vintage and is well worth seeking out." - Jeb Dunnuck

"Layers of black fruit laced with graphite and cedar, rending this 2022 quite Pauillac-like in style. Nicely controlled on the finish, this is a Pape Clément with breeding." - Neal Martin

Over the past few years Pape Clement has seen an explosion of interest around the world. Just a stone's throw from Haut Brion, it has had a superb decade since the start of this century, racking up a series of high scores from The Wine Advocate. Owner Bernard Magrez, described by Robert Parker as "one of Bordeaux's most interesting visionaries", has disposed of virtually all his 'lower ranked' properties across Bordeaux in order to focus on the cru classes, and in particular, his 'jewel in the crown' Pape Clement. This is definitely an estate moving up the ranks: as Parker also says of M. Magrez "He has done a remarkable job in turning around this once moribund property that made a bevy of undrinkable wines into one of the superstars of Bordeaux."


OTHER NEW RELEASES TODAY: