An Interview with Fiona Morrison MW, Managing Director of Thienpont Wine
Bordeaux Index
14 March 2023
For International Women's Day 2023, we've interviewed top women leaders in the wine trade to hear all about their life and career in wine. When deciding who we were going to interview, we knew we had to hear from one of the most respected women in the industry, Fiona Morrison MW.
Fiona Morrison, Master of Wine, is Managing Director of Thienpont Wine and an international wine merchant and negociant who, alongside her husband Jacques Thienpont, run the Bordeaux estates Le Pin in Pomerol , L'If in Saint-Émilion and L'Hêtre in Castillon.
Victoria Mason, our new Senior Fine Wine Buyer, sat down with Fiona last week to discuss the trajectory of her journey in wine and discovered what career advice she would give to people starting out in this famously complex industry.
Thank you, Fiona, for taking the time to share your wisdom for this International Women's Day! We'd like to start at the beginning of your wine journey, can you remember a key moment where your love of wine began?
I think like a lot of people I started discovering wine around the Sunday lunch table. My father loved wine and travelled constantly around the world. He would always bring really interesting bottles back from Chile, Australia or Brazil, wherever he had been really, and he would always tell a story about the wine when he opened it. I suppose from about 10-12 years old he encouraged us to taste the wines and we used to have constant conversations about it. I remember receiving Hugh Johnson's Little Pocket Wine Book in my stocking, so I suppose there was a gentle nudge in the direction of wine, and these conversations never stopped.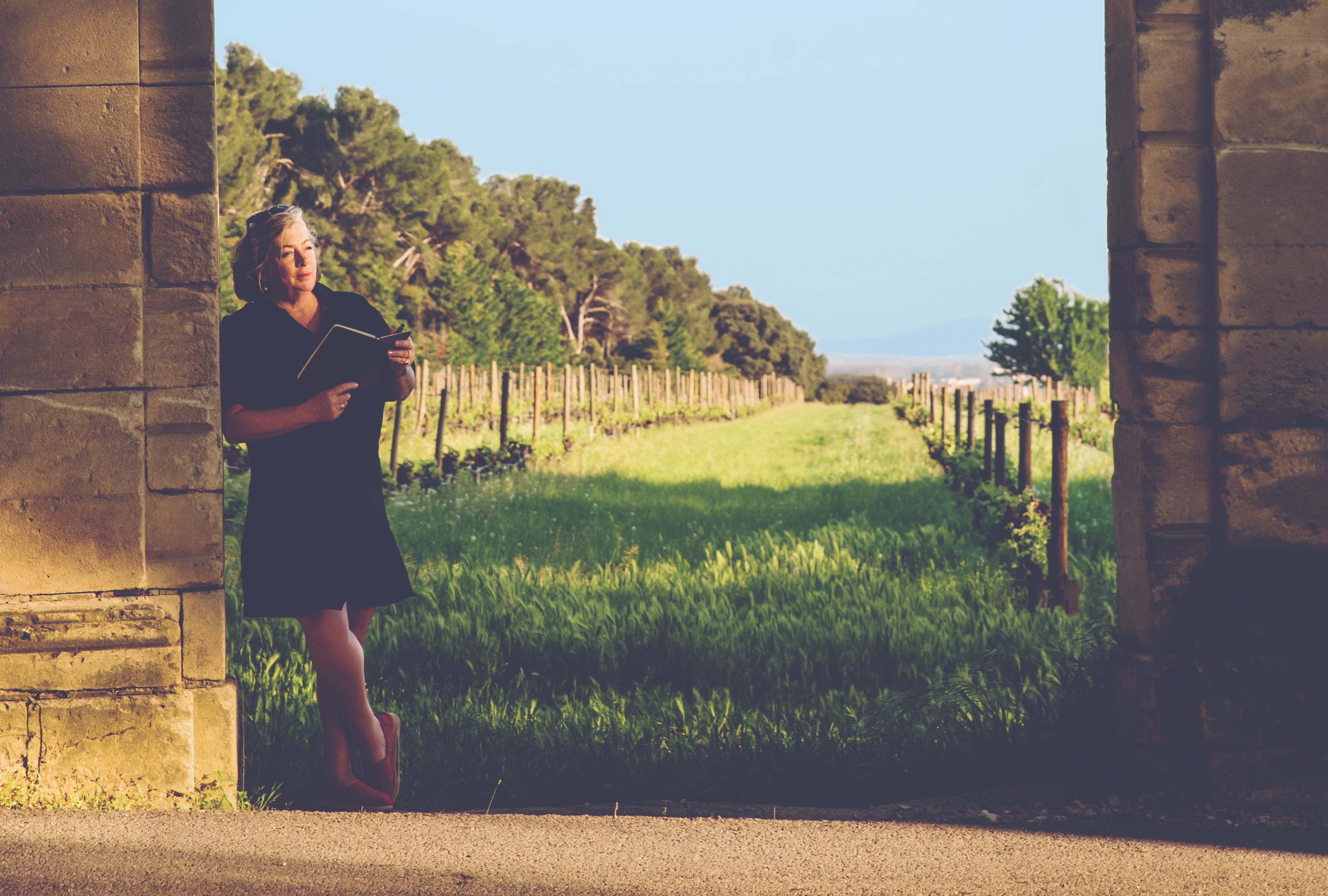 Fiona Morrison MW in Châteauneuf du Pape, Rhône
When was the moment you realised that your love of wine and the interest you had in it could eventually lead you to a potential professional route within the industry?
Well, I remember my father saying to me, this was at the beginning of the 80's, that the wine world wasn't really a place for women. So I understood from the beginning that this was going to be a challenge and that was really the gauntlet being thrown down.
At University there was a Wine Tasting Society, and as soon as I found out about that, I decided to join. It was here that I realised I actually wasn't a bad taster, it came very naturally to me. There was a University wine competition, I'm not sure if it still exists, where we were sponsored by various wine merchants to try different wines. It was here that I met some very impressive mentors and where I really had my first introduction to the wine industry. I was at the University of Exeter, a very good University near Bristol, and we had regular contact with Ted Hale who was an amazing MW, and John Avery as well. So while studying in those early days, we had two iconic older statesmen of the MW coming down and coaching us. I feel this was hugely influential in my early understanding of wine and the wine world.
The Wine Society definitely took up rather more of my academic time than it should have done, and it certainly lit a fuse in me. We won the trophy that year and the prize was a trip to Bordeaux. Again, I had new exposure to the wine industry as we worked away during the harvest. It was jolly hard work, but it really made me want to be in the business, and that's really where it all started to build professionally.
That's a fantastic story! So your first trip to Bordeaux was to take part in the harvest?
Yes, the 1982 harvest as well…
I wrote about that experience and the harvest in the Academy of Wine Library Book on Bordeaux. I think it's in the opening chapter of the book where I discuss when we picked the 82 vintage and used ice blocks to cool down the vats. I mean, it's another world!
Do you think being hands on in the winery, and understanding how wine is made, was formative for you and your career?
Totally.
Wine is such a hands-on business, you cannot write about it, explain it or even sell wine without fully understanding where and how it's made. And of course, the people are hugely important too. I don't think you could pass the MW if you hadn't spent time working in the vineyards. Especially not nowadays, when there are so many opportunities to do so.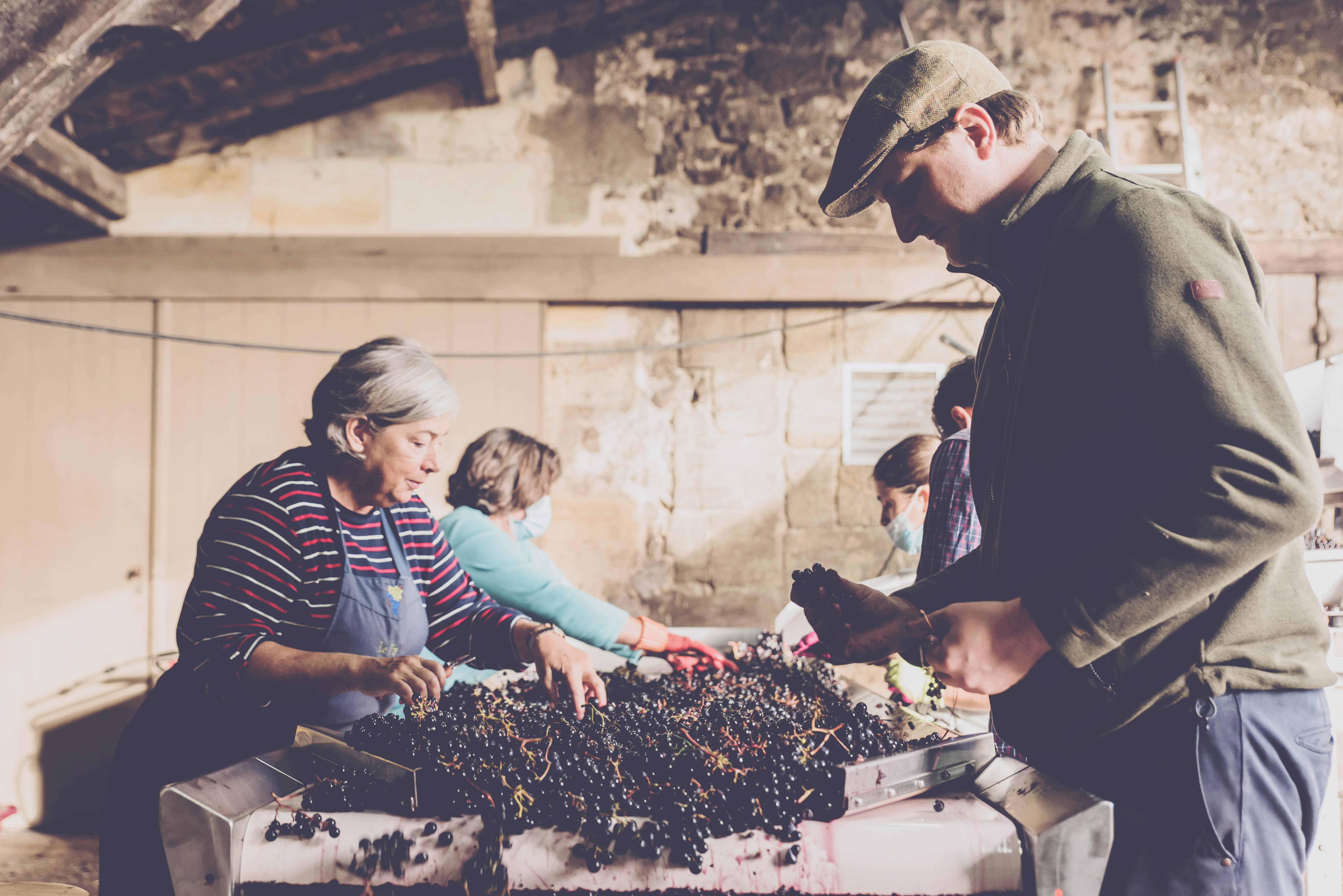 Working in the cellars at at L'Hêtre in Castillon
So there you are at University, you've done your first harvest in Bordeaux, what was your next step?
Well, I had a totally useless degree in History, Philosophy and Politics and because I spoke French, I gravitated to doing a French degree in France before moving to the States. I started working for a publishing company in Chicago that also had newspapers. I remember the Editor, he was a great character, came in one day and said to everyone that he'd spotted a trend…and this trend was wine. Now, at this time in the 80s, people in the States were still having two Martinis at lunch. The wine trade really hadn't fully kicked off, and I had this feeling that there was an opportunity to be part of the growth of the wine trade in the USA. Before I knew it, I was allowed to write about wine for the paper.
After writing about wine for a time, one day I received a phone call. 'Do you speak French' 'Yes', 'Do you speak Italian' 'Yes', 'We're starting up a Fine Wine company and we want you to work for us'…And it was this that really launched me. I had some incredible mentors throughout my career, and I think it always helped that I knew how to write. That was really one of the most important factors. Then being able to taste.
Working on those key points you've explained there, is there any advice you would give to your younger self or indeed to young people today looking to get into the industry?
This is a difficult question, because I think what is sometimes underestimated is how hard you have to work in this industry. I would read every book that I could. I would go to every tasting that I could get to. It's really important to make the most of opportunities, to taste wines and take notes. Working on your Master of Wine for example is a huge amount of work. I spent a lot of time meeting people, reading and then even on my holidays I was out visiting wineries. For those studying or starting out in the industry, I always tell them how important this is. This is why I'm so open to requests from people, to come and visit and ask questions, because that really is what helps you grow and learn in this industry.
My husband Jacques and I love the lifestyle we've created, but it is all encompassing and that's why we ensure we have a bolthole, so that we have somewhere to go to get out of the invasive world of a wine business.
To pick up on your mention of the Master of Wine, when you became a Master of Wine in 1994, you were one of the first of 20 women with the qualification. I wanted to ask, what made you embark on the qualification and what was it like to take part in it at that time?
Well, in the early days it was unbelievable! I was working for a company in the States and I remember Jancis Robinson and Michael Broadbent coming over to do a sort of MW roadshow to encourage people in America to apply for the MW and do the exam. We were lucky enough to host the event, due to us having a huge conference room on Park Avenue. So we hosted the presentation and the mock blind tastings, and later on when I was having dinner with Jancis and Michael, Michael said that I should do it! I thought, me a Master of Wine, no way! But, they encouraged me, they were both very good friends.
At the time, there were no online courses and there were only a few other people doing it in the States (including Mary Mulligan) and to be honest, I completely underestimated it! I fell flat on my face in the first year… which got me really angry, so the second year I decided I should really study for it.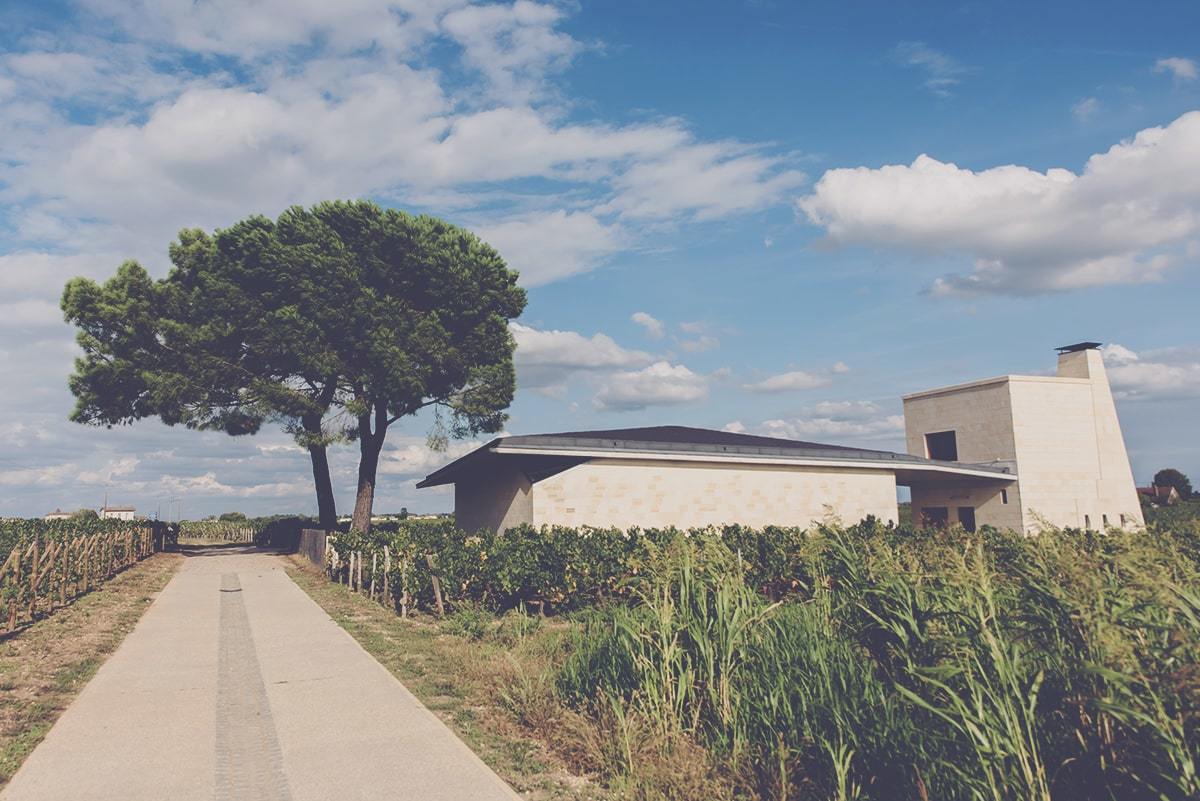 Le Pin Estate, Pomerol
Can we talk about mentors? You've mentioned a few names already, but who were your mentors and how important is it to have mentors when starting in the industry?
I would say, you need someone who is accessible. It's all very good to admire someone from afar, but if you can't have a dialogue with them, that's not going to really help you.
In that first job in the wine business in America, there was an extraordinary man called Anthony Terlato. He was amazing, he was the man who brought fine Italian wines to America. He really was extraordinary and I met amazing people through him including Angela Gaya or Frescobaldi, it was fantastic.
After that, I was headhunted by another company run by an incredible man called Abdallah Simon. He was importing over half of the great Burgundy and Bordeaux estates to America, and he really started the new model of how you traded and talked about wine in the States. The third important person I would say is Jean-Michael Cazes, who helped me when I was working back in Europe. I had three real key people who became friends and who would give me advice when I didn't fully understand certain parts of the business. If you've got mentors, they can point you in the right direction, so it is hugely important.
As there weren't many women in the business, I felt people were more than willing to help to encourage women to succeed. In a way at that time, it was quite an advantage to be a woman, because people wanted to fight the inequality. That's why it's such a good thing having International Women's Day, it's about embracing equality. While we still have a lot of work to do, it's getting there.
As a fellow woman in the wine industry, it's so fantastic to hear these positive stories because they breed positivity don't they?
Yes, and I mean if we're talking about role models as well as mentors, Jancis Robinson is just amazing. I think she's probably the hardest working person in the business and I don't know how she does it!
I'd like to come back to your move to Bordeaux. You've finished in America and you're back working in Europe. Can you tell us the story of how you met your husband and when you first tasted Le Pin for example?
Well, it is a great story! It started when I was living in Paris, with a woman named Bernadette Thienpont who was studying for the MW as well. We became great friends, and she would always be telling me about her cousins and their family who were involved in many different estates on the right bank of Bordeaux. Bernadette would be constantly talking about her cousin Jacques and how he was unmarried, when all I cared about was visiting his estates so I could taste the wine! It was 1997, and at one of the numerous cocktail parties celebrating En Primeur in Bordeaux, we were introduced. It was after that that I finally got to taste Le Pin!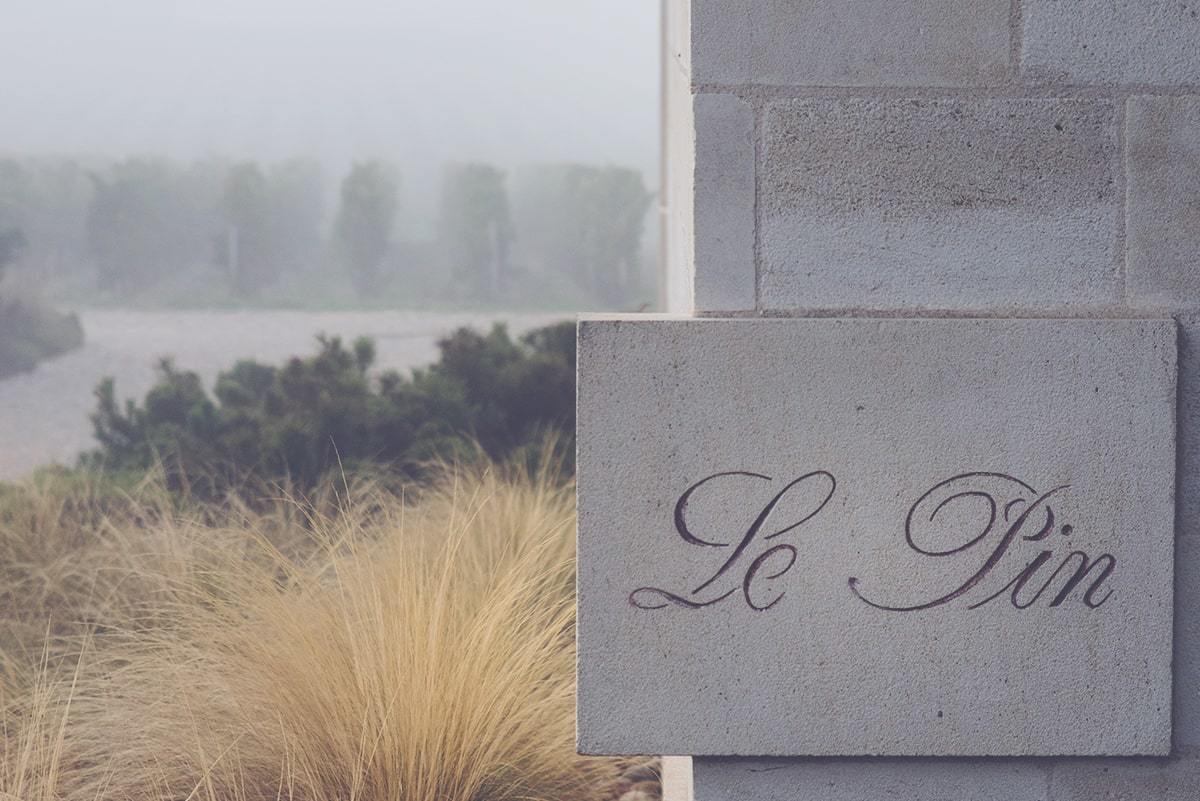 Le Pin Estate, Pomerol, Bordeaux
Thank you for sharing that story! As we've discussed by this point you'd been part of the fine wine trade for years, how was it when you transitioned to the production side joining Jacques in running your three estates?
Well, when we first met, we didn't nearly have the structure in place of what we do now. It was much more hands on! I don't pretend that I'm in the depths of running the business, it really is all hands-on deck to make it the success that it is. We obviously do all the tastings together, but we've got a new structure in place which is run by Diana Berrouet Garcia. I think one of my favourite parts of the businesses we run is the adaptability. One moment you can be in wellies in the vineyards and later that day you can be at a black gala tie dinner somewhere on the other end of the world! I love the variety in everything we do.
If you were to sum up, what would you define as your greatest successes in your career so far?
I think, to be honest, I'm always amazed by my luck! I know everyone says you create your own good luck, but I've had such wonderful people help me. For example, I never thought I would do the MW, but meeting people who encouraged me to do it helped me get there and that of course opened up amazing doors for me. I've definitely seized opportunities, but I also think I am proud that I've been able to juggle so many things and so many different sides to the business. I can move between all areas and not have all the balls falling down around me.
I also love that I still have a curiosity for our business. I'm always going off and finding new areas, tasting new wines and I think the MW planted that curiosity in me. Of course, I'm also very proud of my family.
I think proud is always a difficult word as well, I think we can't be too proud or be arrogant because there is so much more to learn. What I will say is we've been very lucky. We have incredible wines in our cellar and have met incredible people, and all we can hope is to continue doing this and continue our commitment to connect and learn from all of the amazing people that make up our industry.
On the other side of that, can you share a moment or moments when something didn't go to plan and something failed? How did you deal with that?
Ohh I think most often it would be in blind tastings! It happens sometime, in a blind tasting I can get something terribly wrong… Luckily people tend to remember that bingo moment when you actually nailed it, thank goodness!
To finish off, and as we're here to celebrate International Women's Day, I'd like to ask what does the day mean to you? It's theme this year is Embrace Equity and it would be really interesting to finish off our interview with your view on that.
Funnily enough, this year I've done a good few interviews for International Women's Day and I can't help but get a bit angry! We shouldn't be talking about Women in Wine anymore, we're here! We have equity with men! I always question why there are still separate tasting groups or huge statements about women in wine when we've made it and we're part of this industry. I find it very sexist when people single out women and say, for example, that women have better palates because their grandmothers were always tasting food and smelling if the milk had gone off. I also think it is so sloppy to talk about feminine or masculine wines, it's time that we moved on! So, equity for women means exactly what it says on the label, we have made a big contribution to the wine business and all we ask is to be judged with our peers.
Thank you so much to Fiona Morrison MW for such an insightful interview, what a career and what an inspiration!