Italy's Most Collectable Wines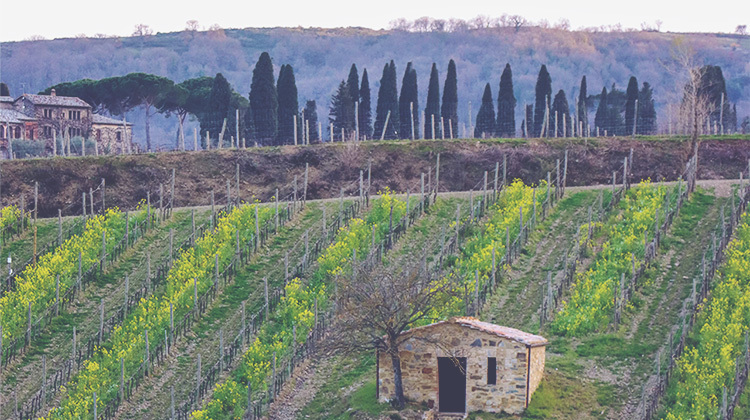 Oliver Sharp, Wine Buyer
25 July 2023
Oliver Sharp our Italian Buyer gives the lowdown on the Italian names every wine lover should have in their cellar.
Over the past 50 years, a group of wine producers have established themselves as the giants of Italian wine, coming to rival the greats of Bordeaux, Burgundy, et al in collectors' affections. Oliver Sharp, our Italian Buyer, gives the lowdown on the Italian names every wine lover should have in their cellar.
How does one suppose to govern a country with 258 types of cheese, pondered former French president Charles de Gaulle. By extension, one might ask, how does one start to understand the wines of a country that cultivates more than 350 varieties of Vitis vinifera?


A Brief History of Italian Wine
Over many centuries, the bulk of France's wine production became concentrated in a handful of areas, allowing it to be easily exported to consumers around the world. Italy, by contrast, established multifaceted viticultural identities in every one of its diverse regions, with the focus on local consumption. Thus, despite a history of wine growing that stretches back millennia, and despite the sheer volumes harvested (Italy produces around a fifth of the entire world's wine), vino italiano never enjoyed the global reputation of its near neighbour.
At the same time as France was marketing Bordeaux's finest Left Bank châteaux in the Classification of 1855, Italy was more preoccupied with battles towards unification. It would be another hundred years before it started to catch up in terms of viticulture and vinification techniques.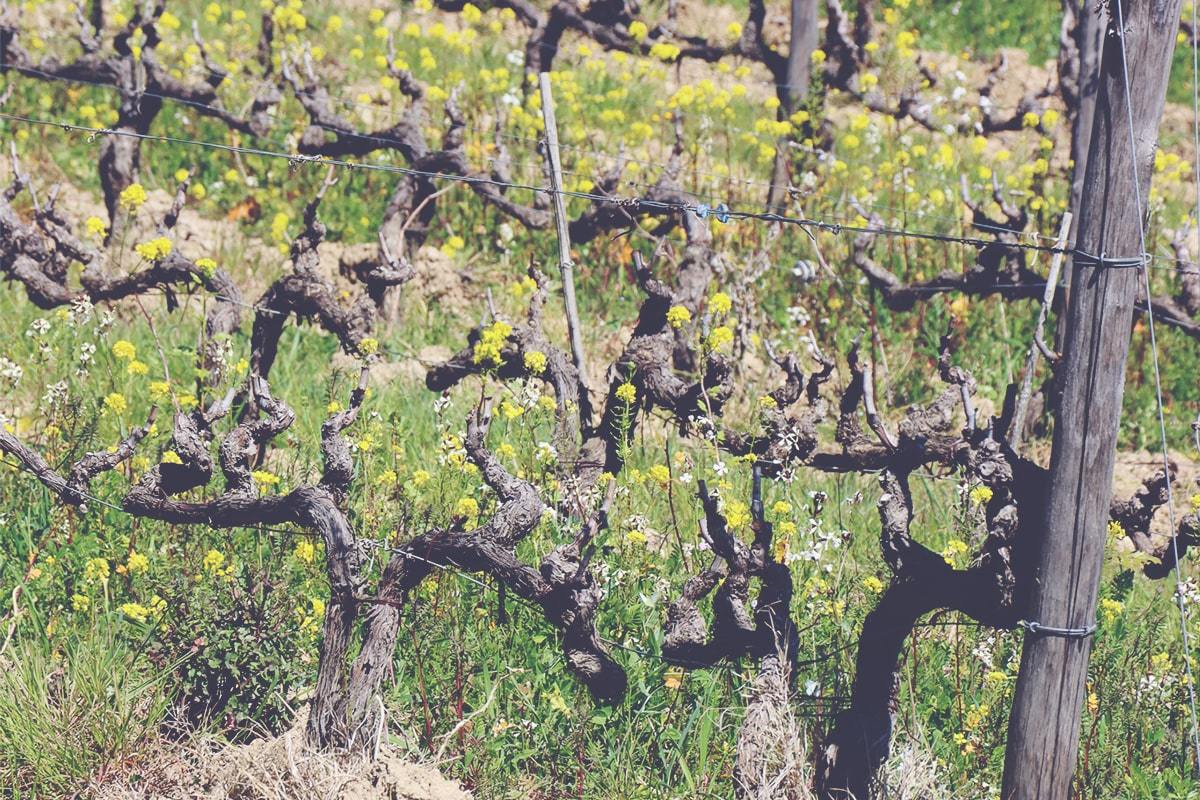 And so it was that, exactly a century after Piedmont bullied Italy into unification, a young Angelo Gaja took the reins of the family wine business. A few short years later, Bruno Giacosa began bottling single-vineyard Barbaresco and Barolo, just as Bartolo Mascarello was crafting artisan wines under his father's watchful tutelage. Soon, Giovanni Conterno was planting vines in a wheatfield in Serralunga d'Alba to continue his grandfather's creation, Monfortino.
Over in Tuscany, visionary Piero Antinori was planting Cabernet vines on the family's Chianti estate, while persuading his uncle, Mario Incisa della Rocchetta, to release his pet wine project in Bolgheri on to the market. In Montalcino, meanwhile, an insurance broker from Milan was planting vines on his newly acquired land, just over 100 years after Biondi-Santi had adopted the name Brunello.
"A multiple 100-point scorer, Masseto is, by some distance, the most expensive of the Super-Tuscans."
1971 was Tignanello's inaugural harvest and the year Sassicaia's 1968 vintage was released commercially. Four years later, Gianfranco Soldera picked the fruit of his first wine. Soon after, Antinori would create Solaia from an abundant Cabernet harvest while Piero's brother, Lodovico, was contemplating a new wine project in Bolgheri: Ornellaia's first vintage was 1985. In 1986, Lodovico parcelled off a varietal wine, Merlot dell'Ornellaia; he renamed it Masseto the following year.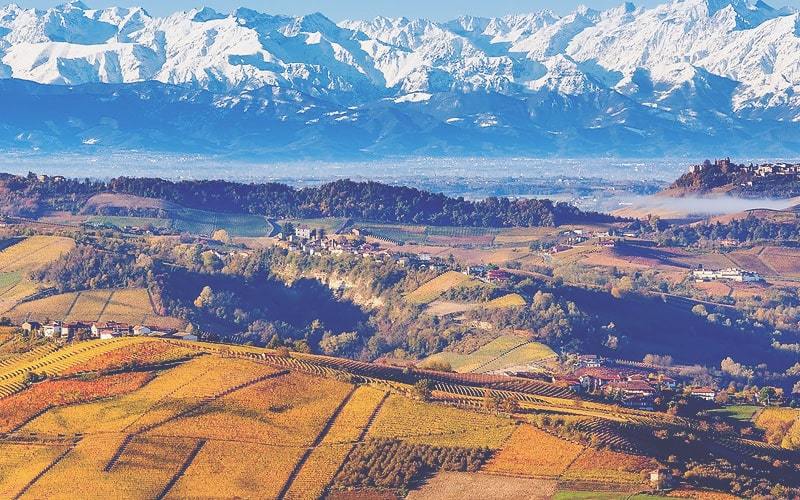 In the late 1970s, across the pond, an ambitious lawyer from Baltimore was publishing the first edition of what would become The Wine Advocate, before a young journalist joined a small San Diego publication called Wine Spectator. Both Robert Parker and James Suckling would bring Italy's exciting new wave to America's increasingly adventurous consumers while putting Italy firmly on the international fine wine map. Suddenly, Italian wine was being mentioned in the same breath as the grands vins of France.
Now, almost a half century on, demand for Italy's most prestigious names is stronger than ever. A new generation of winemakers has taken the helm, harnessing the energy of their pioneering forebears and keeping Italian wine at the forefront of innovation and desirability.
What follows is a list of Italy's most prestigious names that, while by no means comprehensive, details the wines and producers that are most actively collected, traded and sought after, as well as those that command the highest market prices. Naturally, many growers produce more than one wine that could make a claim for inclusion, but we have selected just the wine for which it is best known.
The list is Tuscany and Piedmont heavy, which reflects the historical power, both political and financial, of these two regions in Italy itself and on the global stage. Furthermore, all of the wines are red, which is undoubtedly a reflection of modern tastes. There are, of course, many notable Italian white wines, but none that makes this list; it is perfectly conceivable this will change in line with shifting tastes. And when all is said and done, we have at least another 340 to choose from…


The Superstars of Italian Wine
The estate is now run and co-owned by founder Mario Incisa della Rocchetta's granddaughter, Priscilla and Sassicaia remains il padrone of all Super-Tuscans. The wine is predominantly Cabernet Sauvignon with roughly 10–15% Cabernet Franc, depending on the vintage. The latest release is the well-regarded 2020, currently offered at £1215 in bond per six-bottle case. As the wine is now shipped and available to be delivered we expect trade in this vintage to continue to be strong. The much-anticipated 2021 will be released in February next year.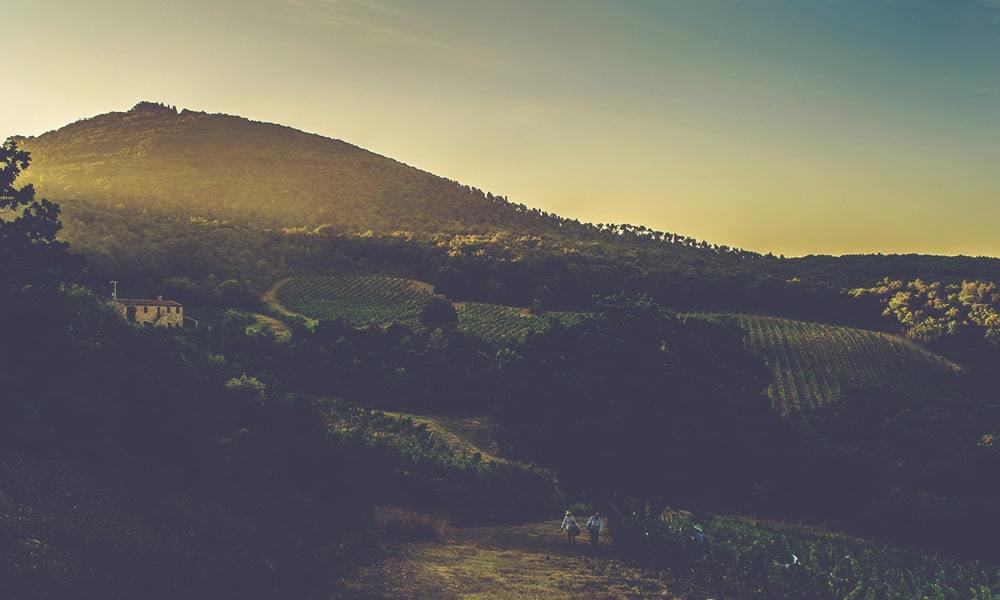 Tenuta Dell'Ornellaia, Ornellaia
The inspired creation of Lodovico Antinori, brother of Piero and nephew to Mario Incisa della Rocchetta, Ornellaia is neighbour to Tenuta San Guido and, with Sassicaia and Masseto, sits at Bolgheri's top table. Since the 2006 vintage, an artist has been invited to create a work based on the harvest and to produce a limited number of specially designed bottles. The wine is a blend of just over half Cabernet Sauvignon and a quarter Merlot, with Cabernet Franc and Petit Verdot in roughly equal measure. The most recent iteration, the 2020, was released to the market earlier this year and is currently offered at £925 in bond per 6 bottle case. The 2021, Axel Heinz's penultimate vintage in charge, is due to be offered in April next year.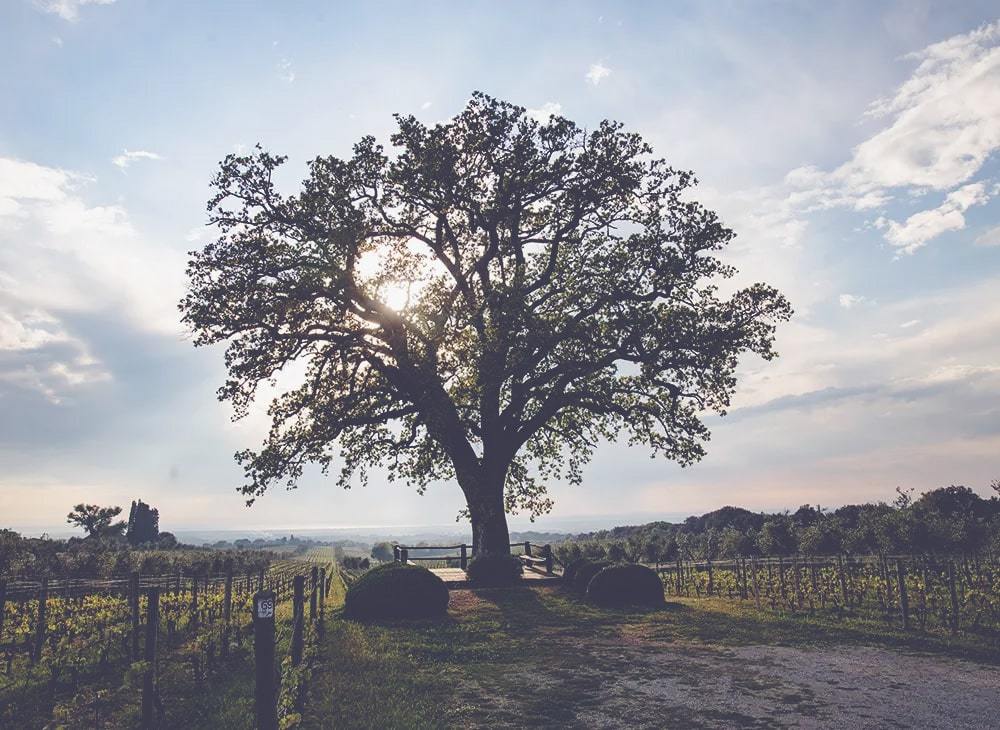 Once a semi-autonomous state within Tenuta dell'Ornellaia, since 2019, Masseto boasts its own state-of-the-art winery and independent identity. In the space of 30 vintages, it has been awarded no fewer than eight 100-point scores by Antonio Galloni, Monica Larner and James Suckling. It is, by some stretch, the most expensive of the Super-Tuscans. Now almost exclusively distributed through the Place de Bordeaux, the 100% Merlot Masseto continues to expand its international audience. The 2019, awarded 100 points in The Wine Independent, was released in autumn last year and is currently offered at £1,780 in bond per three-bottle case. The 2020 will come on to the market this September.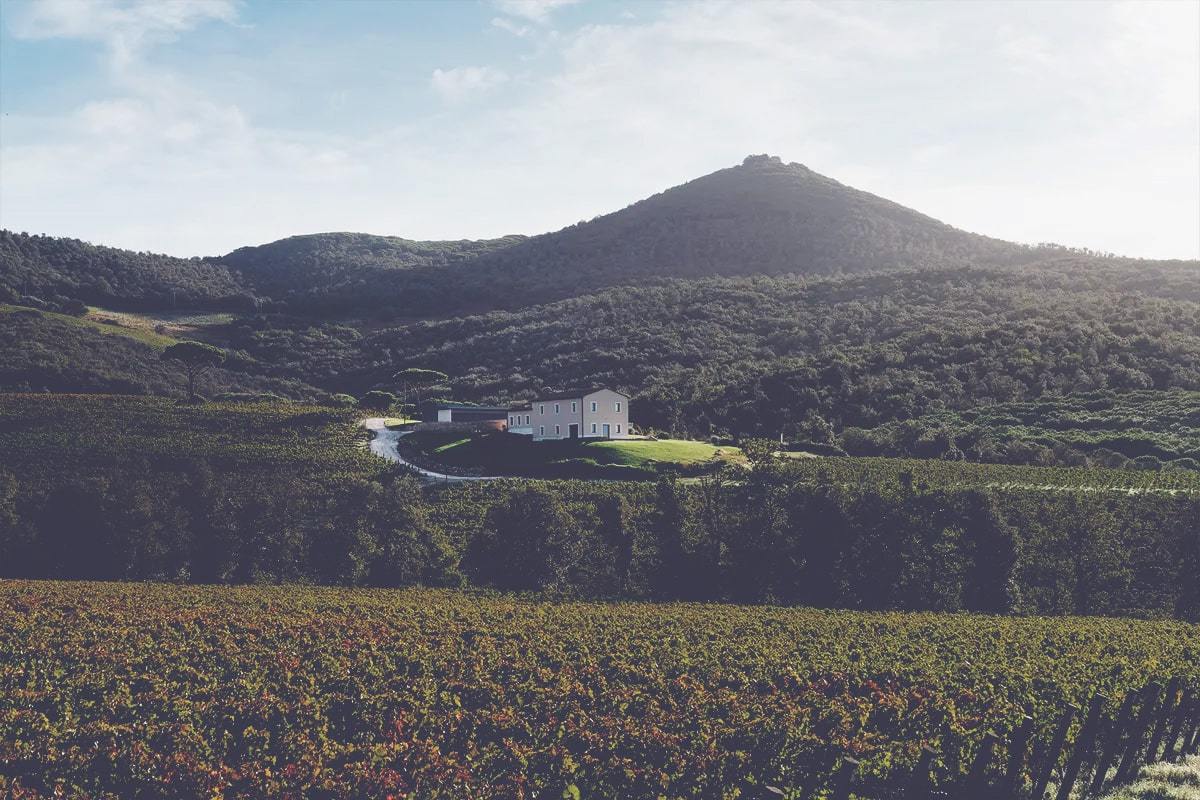 Born by accident in 1978, when an excess of Cabernet harvested on Antinori's Tignanello estate was bottled as a new wine. 'I am convinced the Solaia vineyard is one of the greatest sites in the world for making wine,' wrote Antonio Galloni – and recent vintages have borne this out, with two 100-point scores from The Wine Advocate for both the 2015 and 2016. The wine is dominated by Cabernet Sauvignon, which makes up three quarters of the blend, with a fifth Sangiovese and the remainder Cabernet Franc. Solaia benefits from extended aging and like Masseto, is now distributed in most international markets by the Place de Bordeaux. The 2019 is currently trading at £1,410 (in bond) per six-bottle case with the 2020 due to arrive on the market this September.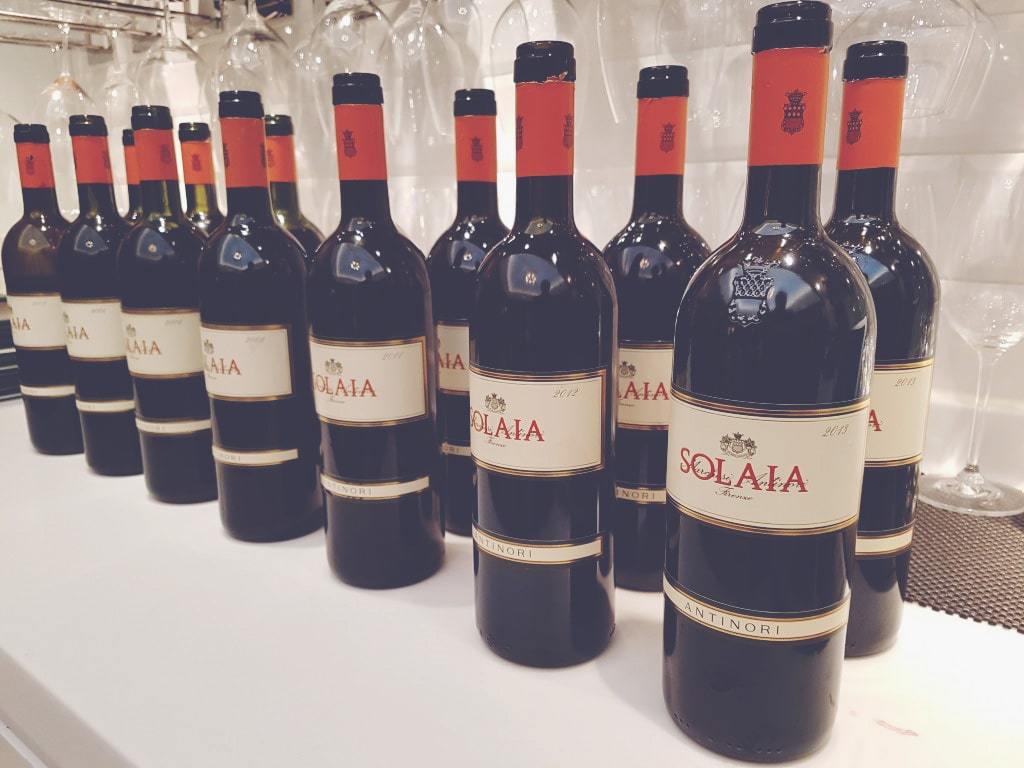 Piero Antinori's groundbreaking Sangiovese/Cabernet blend launched in 1978 and has never looked back. After Sassicaia, it is probably the most recognisable Super-Tuscan, and it boasts a celebrity fanbase as diverse as former British prime minister Boris Johnson and Duchess of Sussex Meghan Markle. With a huge production and consistently high scores from the critics, it was described recently by Galloni as 'the single greatest high-quality, estate wine made in scale'. The 2020 is the current release, offered for £660 in bond per six-bottle case, and recently shipped to these shores. The 2021 is expected to be released in the first few months of the new year.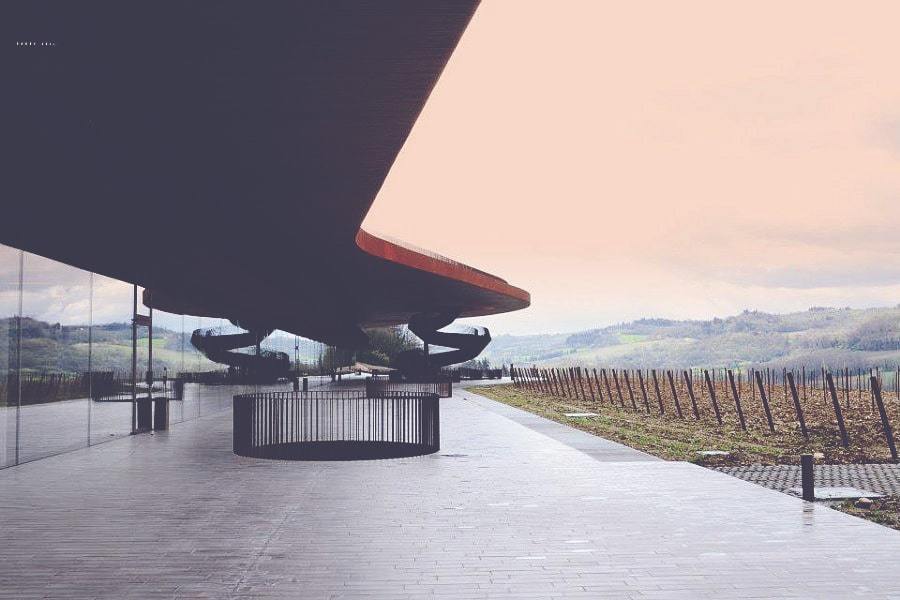 Gianfranco Soldera, Case Basse, Brunello di Montalcino
One of Italy's great mavericks, with a maniacal attention to detail, Soldera made unique wines that are now the benchmarks by which others are judged. After a contretemps with the Brunello authorities, the wines, from 2006 onwards, have been labelled as IGT Sangiovese Toscana. An act of vindictive vandalism saw several vintages drained from their casks and it wasn't until the 2013 vintage that production was back to its full capacity. The 2018 vintage is currently offered for £3,000 in bond per six-bottle case while the eagerly-awaited 2019 should be offered later this year.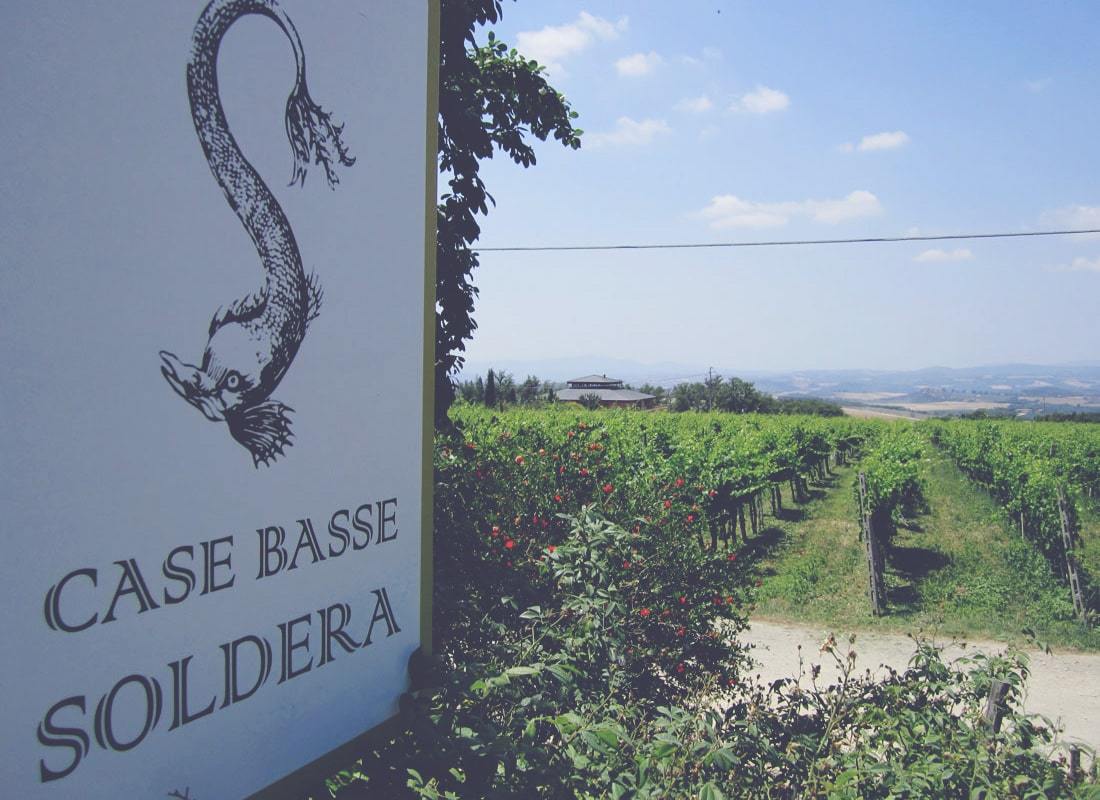 Giacomo Conterno, Monfortino, Barolo
Originally conceived a century ago as a blend of the best fruit in Monforte d'Alba by Giovanni Conterno and his son Giacomo, Monfortino attracts an almost cult following and is comfortably Italy's most expensive wine. Since 1978, it has been produced exclusively from Conterno's Francia vineyard. The 2015 vintage, however, sees a return to its roots, with the addition of fruit from their recently acquired Arione cru forming part of the blend. In 2014, the entire Francia vineyard was given over to Monfortino, just as it was in 2002 and 2013, while the "magical", to quote Galloni, 2015 is a selection of the best fruit from both Arione and Francia vineyards. It is the most recent vintage and is offered at £2,750 per case of 3 in bond. There will, counterintuitively perhaps, be no 2016 Monfortino bottled, nor will the 2017 see the light of day – and it's touch and go whether Conterno will make a 2018. Perhaps we will need to wait another four years before we see the next vintage of this Italian wine icon.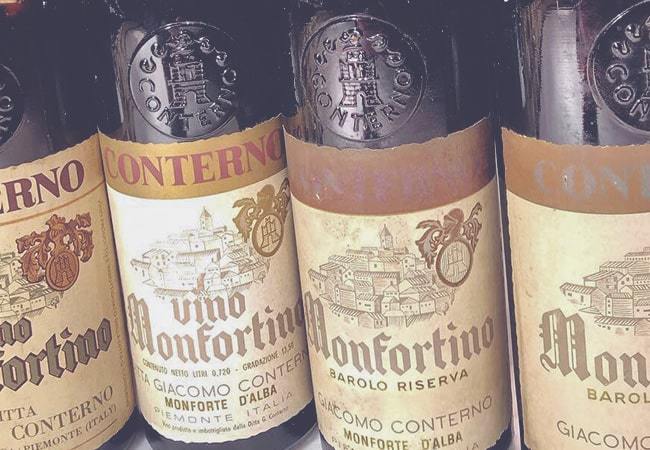 Angelo Gaja, Barbareso Sori San Lorenzo
This was the first of Gaja's single-vineyard Barbarescos to be bottled separately in 1967, way ahead of its time. Always experimenting and innovating, Angelo Gaja was the loudest advocate for Italy to be taken seriously as a fine wine nation. His remarkable wines have stood up to scrutiny over the years and continue to attract collectors and command high prices. His daughter, Gaia, along with her two siblings, is now in charge of day-to-day operations, with 2017 the most recent vintage to be bottled and offered at £1,985 in bond per six-bottle case. Both the 2018 and 2019 vintages were declassified because of meteorological misfortune and we expect the 2020 to be presented to the market later on this year.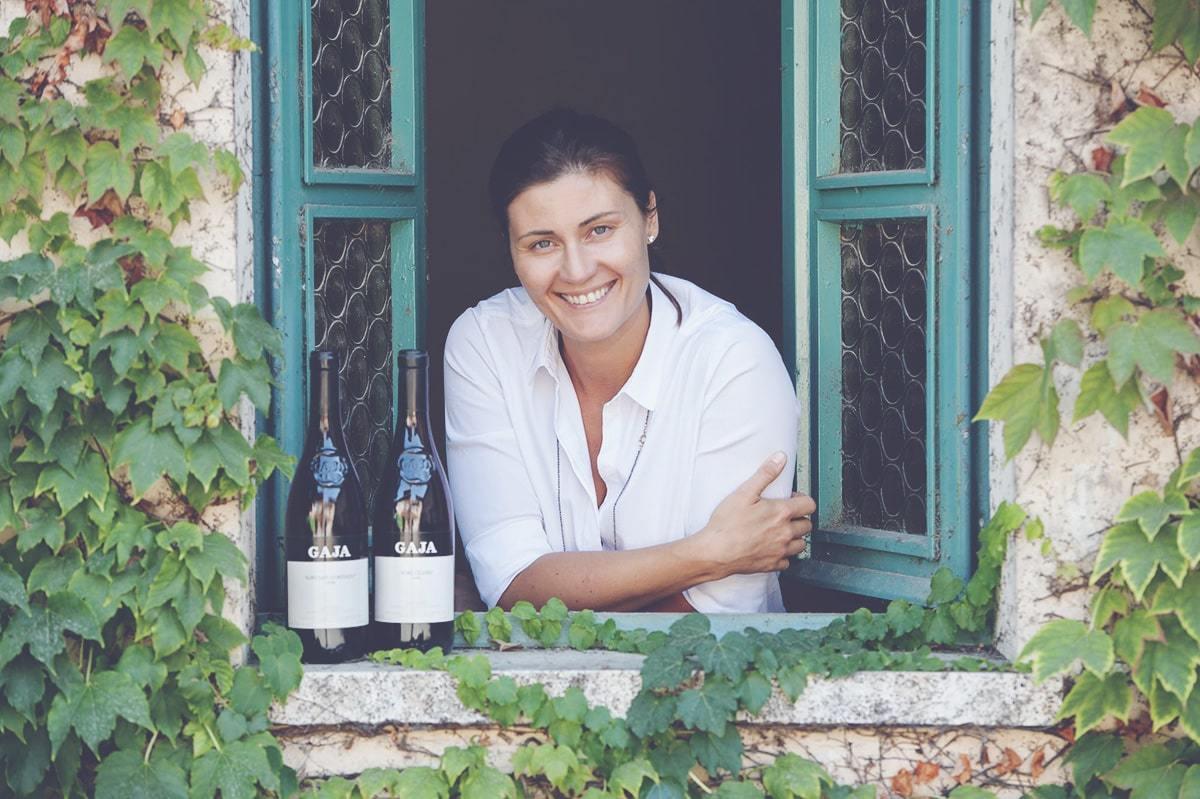 Bruno Giacosa, Le Rocche del Falletto (Red Label), Barolo Riserva
Nobody knew Piedmont like Bruno Giacosa, dubbed the 'Professor of Nebbiolo' by Robert Parker. His red-label Riservas are the apogee of the Nebbiolo grape, sought after by collectors the world over. His Rocche vineyard is the highest point in his famed Falletto di Serralunga estate and the source of his finest Barolo, only bottled in the very best years. Bruno Giacosa died five years ago and today his daughter, Bruna, continues his remarkable legacy with her father's right-hand man, oenologist Dante Scaglione. 2017 is the most recent vintage of Rocche to be bottled as a red-label Riserva and is on the market for £2450 in bond per six-bottle case. Bruna didn't bottle her 2019 Rocche as a red label, perhaps regretfully, given how brilliant a wine it has turned out to be! We will have to wait and see if 2020 passes muster – if it does it won't be released for at least another two years hence.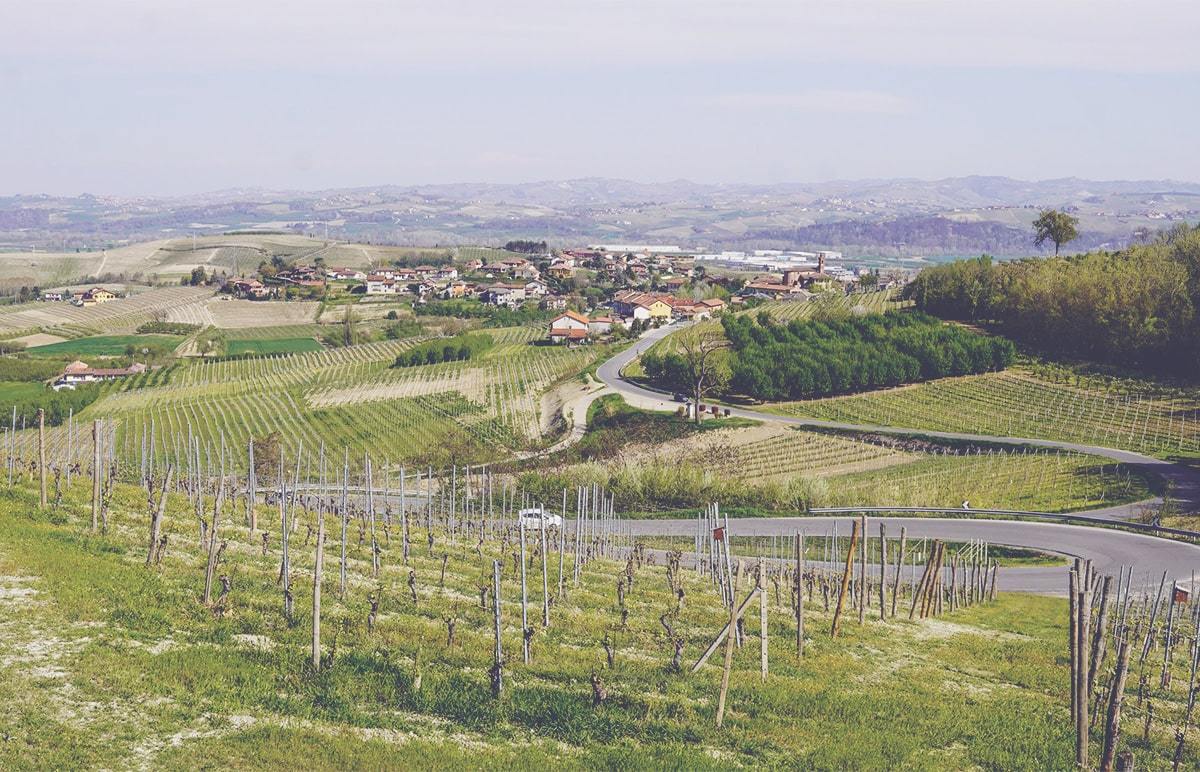 Giuseppe Quintarelli, Amarone
One of Italian wine's true originals and the godfather of Amarone, 'Bepi' made wines that possess a spiritual aura about them. These are intense, pure, complex wines that age almost indefinitely – drinking a mature bottle can be a quasi-religious experience. The wines are released according to the whim of the family, and the most recent vintage on the market is the 2015, offered at £1,350 in bond per case of six. We await news of future releases from the estate over the course of the next several months.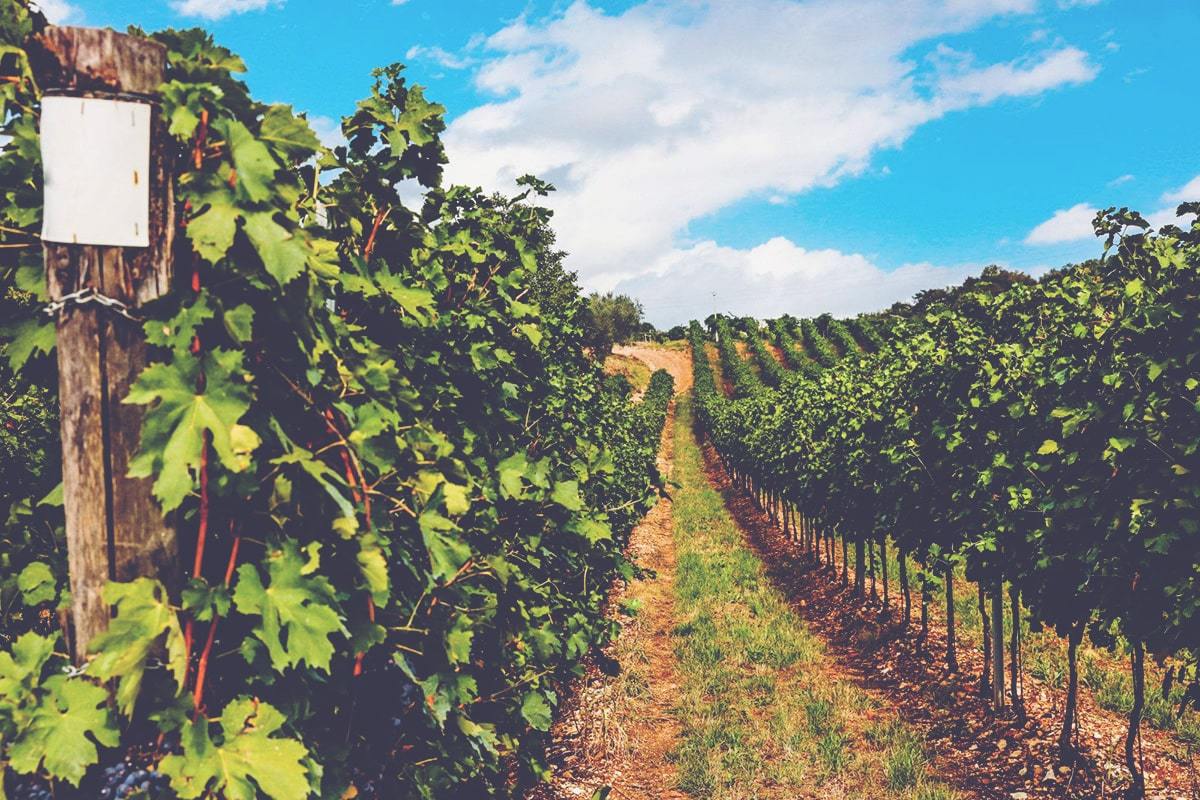 The great bastion of traditional Barolo, eschewing the fad for single-vineyard bottlings, Bartolo Mascarello continued to blend his four vineyards as a single-estate Barolo even when market tides were pushing against him. Bartolo was also known for his outspoken views on politics and his opposition to French oak barrels, and these he demonstrated openly by issuing hand-designed labels famously proclaiming, "No Barrique, No Berlusconi." Such etichette disegnate are particularly collectable. His daughter Maria-Teresa continues his philosophy and has taken quality to an even higher level. Her exquisite 2019 Barolo is the latest vintage to be released from the estate and is currently trading at £2,500 per case of six bottles (in bond).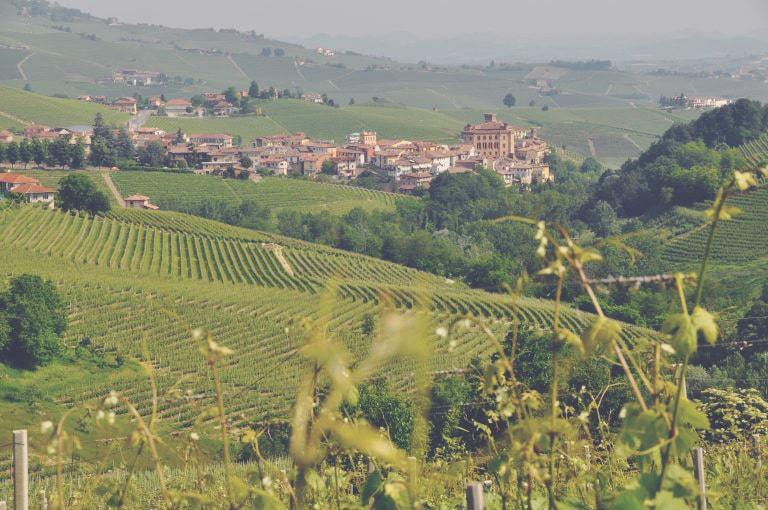 Biondi-Santi, Brunello di Montalcino Riserva
Dubbed 'the royal family of Montalcino' by Galloni, Biondi-Santi coined the name Brunello back in 1865 and identified the clone of Sangiovese that would become standard throughout Montalcino. Wines from its Il Greppo estate are intensely traditional and characterised by an aristocratic austerity that demands prolonged aging. The Riserva is a selection of the estate's old vines planted at up to 500m above sea level and only bottled in the finest years. After a period of uncertainty following Franco Biondi Santi's death in 2013, the Il Greppo estate was sold to a French company that aspires to build on the family's remarkable legacy over the next 150 years. 2016, the last vintage to be harvested before the sale, is the most recent edition on the market. It is currently offered at £1,300 in bond per three-bottle case.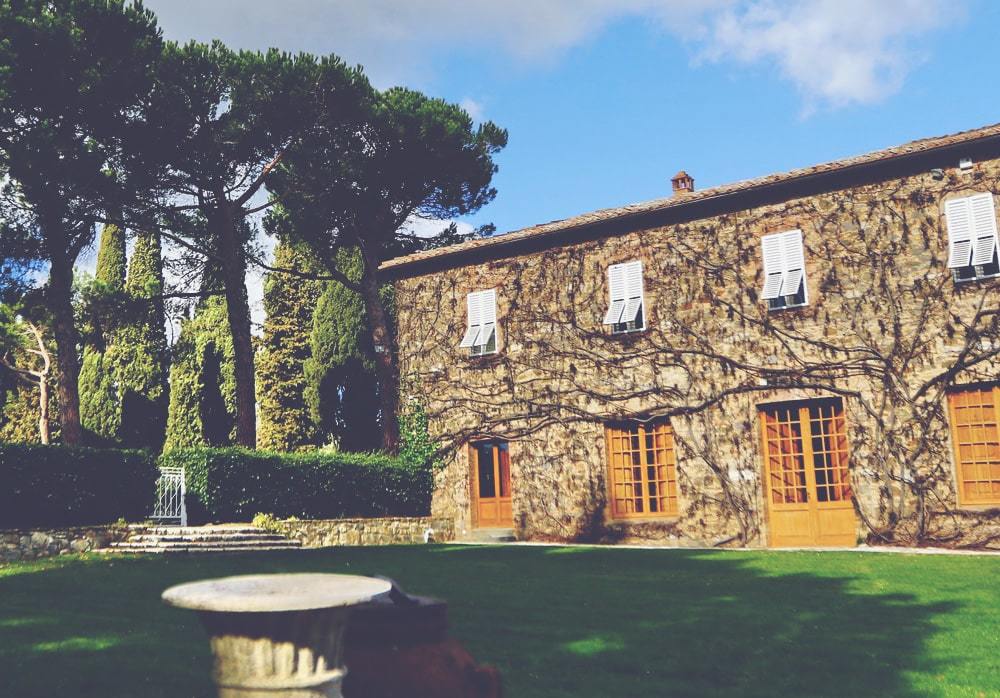 N.B. all prices are current at time of publication but subject to change


Discover our extensive collection of the finest Italian wines today at: