LiveTrade Soars in 2021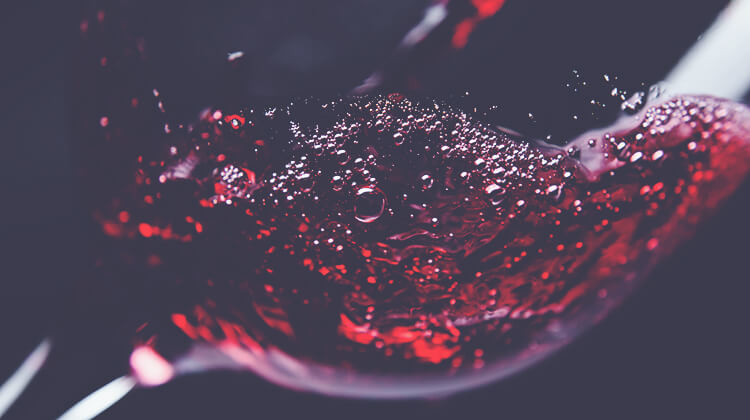 LiveTrade Team
21 December 2021
Fine wine trading is at an all-time high – ever-growing global interest in the world's top labels has set the secondary market alight, with record-breaking volumes of wine changing hands this year for chart-topping sums.

A number of other factors have fuelled the fine wine trading boom this year, from low interest rates and high levels of savings accumulated by the wealthy during numerous global lockdowns, to a growing focus on hard assets in the face of rising inflationary pressures. With US tariffs on EU wines having been suspended in Q1, 2021 saw the re-emergence of American collectors and investors, who returned to the market with brio. At the same time, Asian buyers flexed their spending power, showing a particularly increased interest in prestige cuvée Champagnes from prime vintages. But the strength of the underlying UK and European trading backdrop must not be understated either – after a resilient but muted 2020, activity in this geography was back with a bang.
LiveTrade dominates trading activity in 2021
LiveTrade took a further leap forward this year in the extent to which it is the most active trading platform for blue chip Bordeaux, Champagne and Super Tuscans, listing and trading around three times the volume of these wines compared to other platforms and merchants, and extending its lead throughout the year. The platform has seen a step-change in usage across the year, with wine sales up c.45% on 2020.
In the region of 220,000 bottles of wine were traded on the platform in 2021, at an average bottle price of around £230, with a tenth of all wines traded showing market price returns of over 30%. All geographic regions and customer types saw significant volume gains.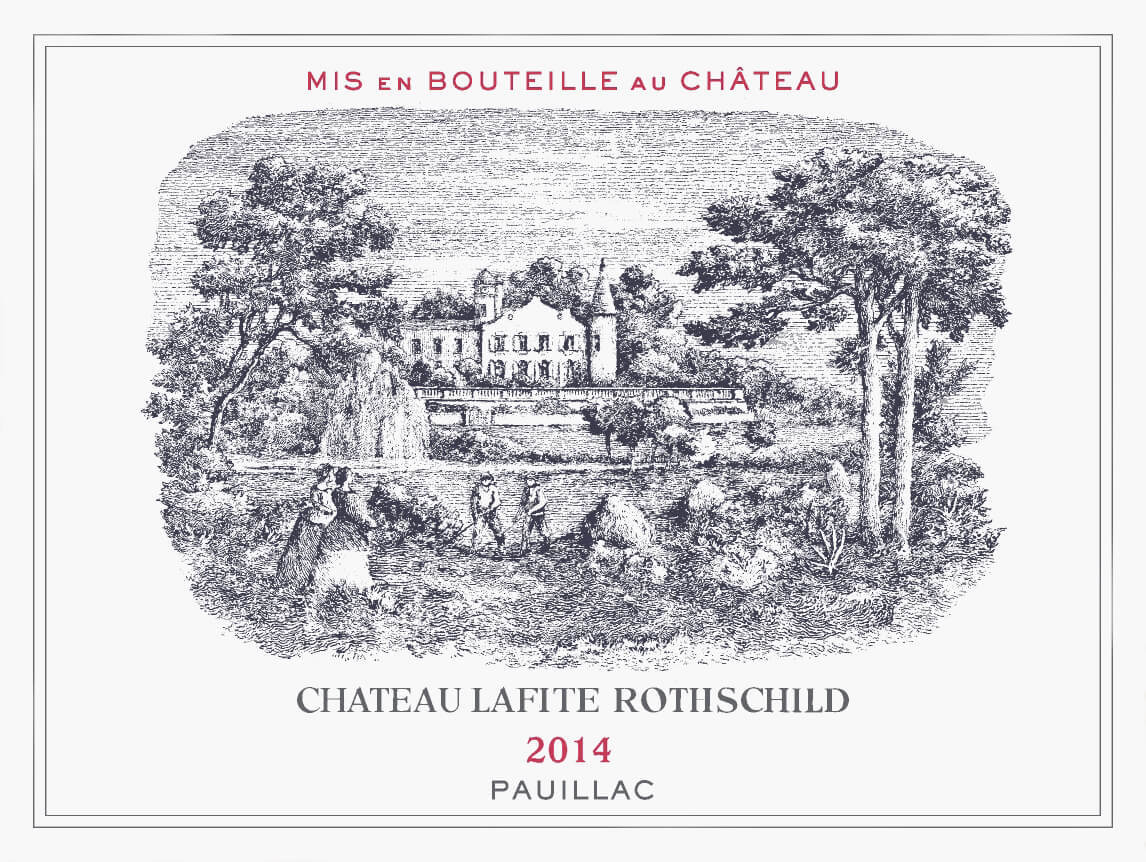 Lafite 2014 leads the pack
While the secondary market for fine wine is becoming increasingly diverse, the sector's heartland of Bordeaux continues to rule the roost on LiveTrade, accounting for a majority of the platform's sales by value. First growth Château Lafite continued as the star performer this year, representing 17% of total Bordeaux sales - interestingly, the prized claret brand's stellar performance was driven by 'off' vintages – namely 2011, 2012, 2014 and 2017, all of which enjoyed +25% sales growth.
The 2014 vintage of Lafite was the most traded in 2021, fuelled by global drinking demand for classed growth claret from 'off-prime' vintages. In the same vein, the 2017 vintage was also among the top 10 most traded wines on the platform. Both attracted demand this year due to being two of the least expensive Lafite vintages available right now. Lafite 2018 and 2016 also sold particularly strongly this year, with the château enjoying average price gains of 15% in 2021 across the board.
Mouton 2018 attracts attention in Asia
Fellow first growth Château Mouton Rothschild also had a strong year, with the 2016 vintage cementing its status as the darling of the secondary market in the way the 2009 vintage was a decade ago, becoming the go-to vintage for serious collectors. Considered the star wine of the year, Mouton 2016 was among the top-selling wines on LiveTrade this year, though 2018 gave it a run for its money, proving particularly popular in Asia due to its eye-catching label designed by celebrated Chinese artist Xu Bing, featuring Chinese characters formed from letters in the Latin alphabet: a tasteful fusion of East and West.
Interest in Canon and Figeac shoots up
With the next Saint-Emilion reclassification due in 2022 – which won't include heavy hitters Cheval Blanc and Ausone following their dramatic withdrawal from the classification system this year – interest turned to a pair of slightly under the radar châteaux – Canon and Figeac – which were the highest risers among traded Bordeaux brands in terms of turnover this year, tripling their volume sales as savvy buyers sought to snap up back vintages prior to their possible promotion within the controversial league table.
A return to classic claret
While interest in younger Bordeaux vintages reached fever pitch this year – with trade of the 2016 vintage dwarfing all others – celebrated mature vintages like 1989 also had a good run, particularly Haut-Brion 1989, proving that while they are experiencing increasing competition in a diversifying secondary market, demand remains strong for high calibre claret from classic vintages. Bordeaux from the acclaimed 2010, 2009, 2005 and 2000 vintages sold well this year. However, of the 25 claret vintages currently available to trade on the platform, the 2016 and 2018 vintages accounted for 20% of all LiveTrade Bordeaux sales this year, certainly a pronounced focus.
Champagne delivers a sparkling performance
While Bordeaux's performance was bullish, Champagne stole the limelight this year, accounting for all 10 of the highest price risers among the wines traded on LiveTrade. The fastest growing region by value on the platform, the category increased its sales by over 50% this year, in a trend that took many in the industry by surprise, given the lack of reasons to celebrate over the last 12 months. Blue chip Champagnes such as Salon 2002, Taittinger Comtes de Champagne 2006 and 2004, Krug 2002, 1996, 2000 and 2004, Bollinger La Grande Année 2007, Cristal Rosé 2008 and Dom Pérignon P2 2002 saw high activity and impressive price gains; indeed overall Champagne took 15 of the 20 places in the top price performance table for the platform in 2021.
In terms of vintages, the lauded 2008 and more recently released 2012 vintages enjoyed the highest volumes of trading on the platform this year, proving attractive prospects to collectors and investors due to their inherent quality and availability in decent volumes. The star performer among the prestige cuvées on LiveTrade was Cristal 2012, which was not only the most-traded Champagne, but the most-traded wine on the platform in 2021.
Unlike the pattern emerging in Bordeaux, prime rather than 'off' Champagne vintages reigned supreme this year, both among those buying fine fizz to pop open and drink, and those keen to lay it down. While Champagne benefitted last year from being exempt from the US tariffs on EU wines that hit the likes of Bordeaux and Burgundy, its effervescent performance this year was partly down to a growing thirst for prestige cuvées among high net worth individuals globally, with an interesting and sustained uptick in Asian demand.
Tignanello is giving Sassicaia competition
The Super Tuscans, meanwhile, continued their bull run on LiveTrade this year, having emerged as bygone of the success stories of last year. It was Tignanello that took the crown as the most improved Italian wine on the platform in 2021, with prices spiking by 40% on 2020. Stalwart Sassicaia also put in a strong performance, seeing price gains of 20% this year from an already higher base.
Proving that the simple recipe of a quality vintage from a strong brand at a decent price will lead to a flurry of trading interest, the fairly priced Sassicaia 2018 was among the top 10 most traded wines on LiveTrade this year. When it came to Italy, collectors and investors played predominantly in the youngest vintages, although the classic pair of 2009 and 2010 saw renewed focus.
During the first half of 2022, we will be launching an exciting new version of the LiveTrade platform, improving the existing trading functionality but more significantly adding the ability to buy, sell, bid and offer on wines from across the market spectrum, without those wines needing to be stored with Bordeaux Index (as indeed is already the case for the wines currently on the platform). We look forward to sharing more details of these developments with existing and new users over the coming months. LiveTrade has already changed the way fine wine is bought and sold, but we believe there is much further to go!