H1 2022 Fine Wine & Whisky Markets Review: Fine wine and whisky continue upwards amid wider market turbulence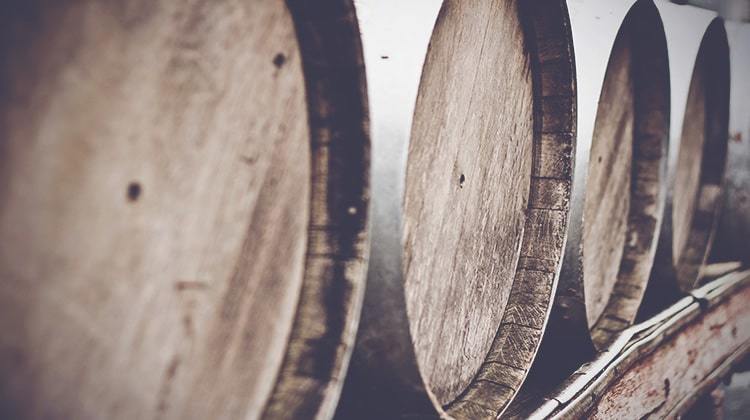 Investment Team
5 August 2022
H1 2022 review: Fine wine and whisky continue upwards amid wider market turbulence
The first half of 2022 saw significant turbulence in many asset classes, but fine wine and whisky both continued their upwards trajectory – and added to their reputation as "inflation-proof" hard assets.
Key findings from Bordeaux Index:
Bordeaux Index's sales rose by +37% (vs. H1 2021), with the LiveTrade online platform the main driver of growth, up c.55% on the back of significantly increased demand from collectors and investors
Burgundy was the top performing wine region from a market price perspective, with prices up +26% during H1 (vs. the wine market overall showing a very healthy +10%)
Whisky also saw much higher activity at Bordeaux Index on the back of widespread higher interest in the space and the company having established in recent years a leading presence in this specialist segment
Macallan and Karuizawa saw particular interest in the whisky segment, with both continuing recent momentum following a more static period; whisky market prices rose 12% in H1
Given this strong market performance, it is unsurprising that investors are looking beyond challenged tech and crypto assets towards wine and whisky, where there is a compelling combination of proven capital preservation and protection against inflation.
Blame it on the curse of living in interesting times, but there's no denying the fact that the first half of 2022 has been challenging for the world's financial markets, with US stocks recording their sharpest first half drop in over 50 years and bitcoin coming under sustained pressure, more than halving in value. Nearly every asset class finished in the red as a perfect storm of rising inflation, slowing global growth, Russia's invasion of Ukraine, an energy and commodity crisis, recession fears and central bank tightening slammed global markets.
Fortunately, it was a much sunnier picture for the fine wine and whisky markets in the first half of 2022, recording gains of 10% and 12% respectively and indeed continuing the strong momentum exhibited in 2021. As well as the foundation of demand from luxury/wealth-driven consumption, wine and whisky received increasing attention as a safe haven and inflationary hedge for investors during the turbulent times.
Bordeaux Index's activity rose by 37% in H1 2022 vs. the first half of 2021, driven by an uptick of over 50% in trading activity on LiveTrade, which was named Wine Trading Platform of The Year for the third year running at The Drinks Business Awards 2022, and also notable gains on the spirits side of the business' activity. "After a similarly positive story across 2021, we expected momentum to continue through H1 this year, but the ongoing growth in usage on our LiveTrade online platform is clearly a particularly strong direction of travel, showing that people want to change the way they buy and sell fine wine, and ever-increasing focus on wine as an asset class," says LiveTrade's CEO, Matthew O'Connell.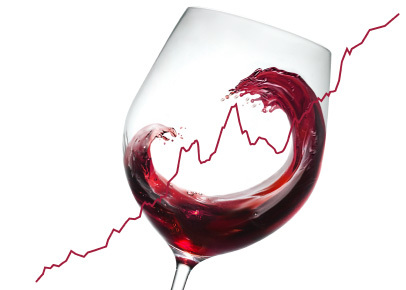 Burgundy and brands drive the wine market
On the wine front, an unquenchable thirst for blue chip Burgundy among ultra high net worth collectors has driven prices for the region up 26%, with certain wines rising by significantly more. Demand remained focused on the top names such as DRC, Leroy, Rousseau and Leflaive, where new price highs were recorded in particular in the best vintages (the 2010 vintage of DRC La Tâche rose by 38%, for example).
"H1 has been primarily a story of Burgundy prices continuing to rise, as the wealthy buyer universe for these wines continues to increase. Burgundy was the top-performing region by quite some way; this may or may not continue at the same pace in H2 – as it's common for new price levels to see a period of consolidation – but overall we expect ongoing momentum in this segment," says O'Connell, who has seen little evidence of there being any increased buyer caution due to the current macro climate.
The fine wine investment market more broadly remains incredibly brand-driven, with top name prestige cuvée Champagnes like Cristal, Krug, Dom Pérignon and Bollinger continuing their forward march in what was the second best performing region. While Champagne's growth rate slowed slightly over the first half of the year, sought after prestige cuvées still accounted for four of Bordeaux Index's top 10 best-performing wines in H1 2022, with Philipponnat Clos des Goisses 2007 topping the leader board with value gains of 50%. Cristal and Dom Pérignon remain two of the most actively traded brands on LiveTrade, with Cristal 2014 currently topping the volume charts, followed by Dom Pérignon 2008 in second place. "The market is very brand and rare producer led at the moment, something which makes sense given the expansion of luxury consumption and new entrants to the market, both collectors and investors, who are more familiar with well-known names and brands. Champagne has benefited from this, especially Cristal, Krug and Bollinger, as has Italy (for example Tignanello and Sassicaia). This is likely to continue, but there seems particular room for blue chip Bordeaux to benefit from the dynamic, and that segment looks increasingly under-valued," says O'Connell.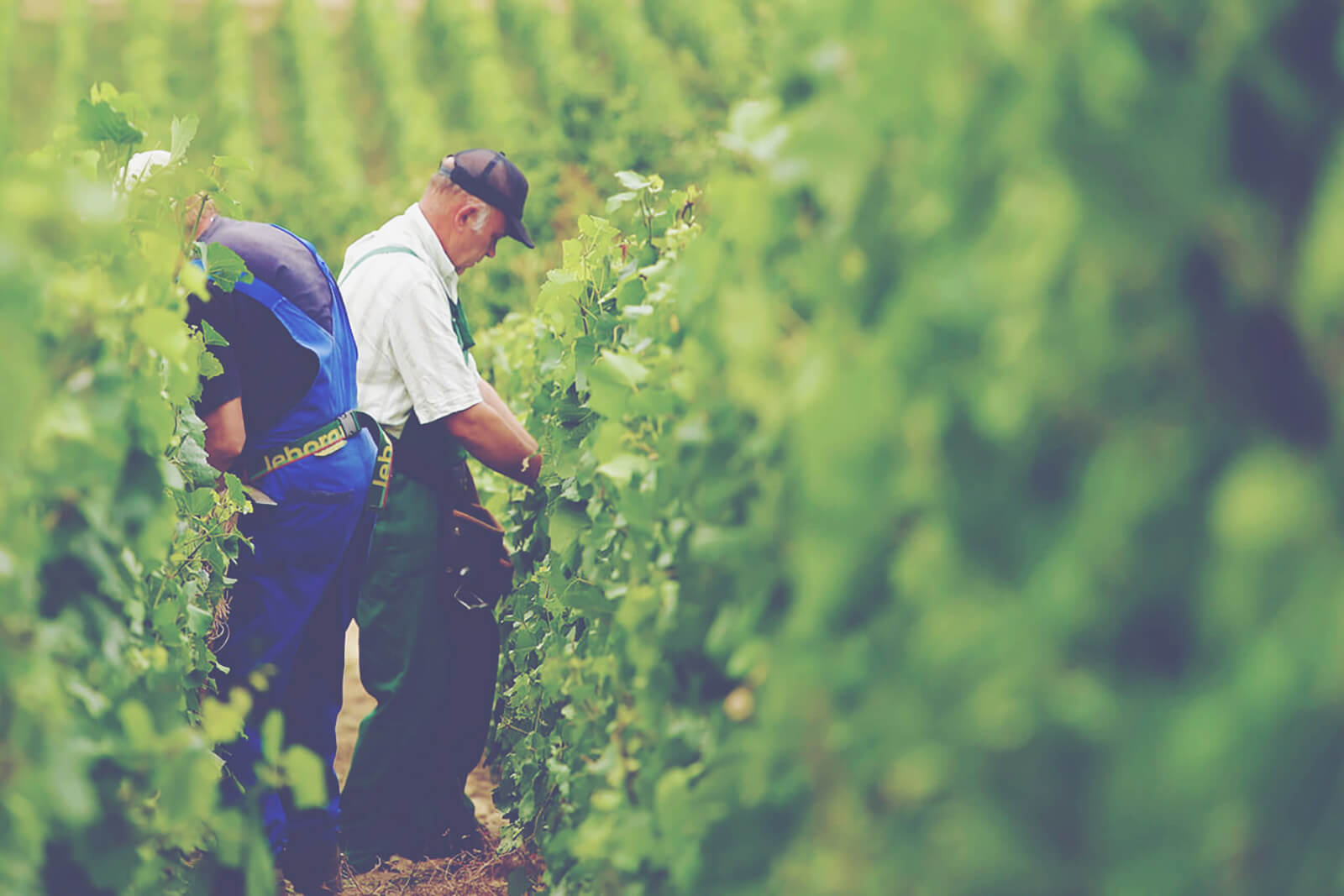 Bordeaux in demand but prices in a holding pattern
The 2021 vintage Bordeaux en primeur campaign was among the more challenging elements of the first half of the year, and this was potentially a factor in the revered French fine wine region posting more modest gains than front runners Burgundy and Champagne, seeing prices rise by +5% across the six month period, and just one claret – Petrus 1998 – among BI's top 10 best performers so far this year.
However, when it comes to the most traded wines on LiveTrade, Bordeaux rules the roost, accounting for six of the 10 most frequently traded wines this year, with Haut-Brion 2016 out in front, followed by Lafite 2009, Cos d'Estournel 2009 and Petrus 2009, with Mouton 2018 and Margaux 2016 also in the group.
Given the changing market dynamics and the broadening of the fine wine investment landscape, an uninspiring en primeur campaign has less of an impact on the market these days than it would have in the past, as O'Connell explains: "We see en primeur as a good chance to catalyse the market, and vice versa; unfortunately the 2021 campaign would ideally have seen more constructive release pricing and that hasn't helped buyer interest in Bordeaux in the short period since en primeur," he says. "Nevertheless, just as en primeur is a smaller event nowadays – with châteaux holding a significant percentage of wine back and pricing being closer to 'on market' – so the impact of en primeur one way or the other on the market is limited. Indeed, our overall Bordeaux trading continues to be very healthy, especially via our LiveTrade platform, which increased its total activity by 50% in the first half of this year."


Macallan finds a new gear in the whisky market
The whisky market's maintenance of its ten year 20% per annum growth rate continues, with gains of 12% in H1 2022. If anything, the apparent demand for old and rare liquid seems to be growing, with particularly marked activity in the cask market as trade players, investors and collectors all seek to gain control over the limited stocks of still-ageing whisky distilled 15-40 years ago. A couple of high profile cask sales from Macallan and Ardbeg were accompanied privately in the market by numerous others in a similar multi-million pound price range.
When there is such sustained momentum in a market, the question of a "bubble" always arises; but for whisky this very much seems not to appreciate the unique combination of the demand from global wealth, and consumption expansion, and a product which is structurally short in supply such that a rebalancing is a decades rather than years-long process. Put succinctly, the whisky market dynamics can be summed up as: if only distilleries knew in the 1980s and 1990s what they know now; but instead this was a period where there were now unthinkable closures of distilleries such as Port Ellen, Brora, Ardbeg (temporarily) and bulk liquid selling from Macallan and others.
Particularly noteworthy in H1 was an acceleration of pace of price growth in Scotland's Macallan and Japan's Karuizawa, both of which have – relatively – been quiet up until the end of the first half of 2021. Other names where demand was clearly on the rise include Yamazaki (with the 55yo particularly high profile at auctions), Bowmore, Ardbeg, Highland Park, Brora and Clynelish.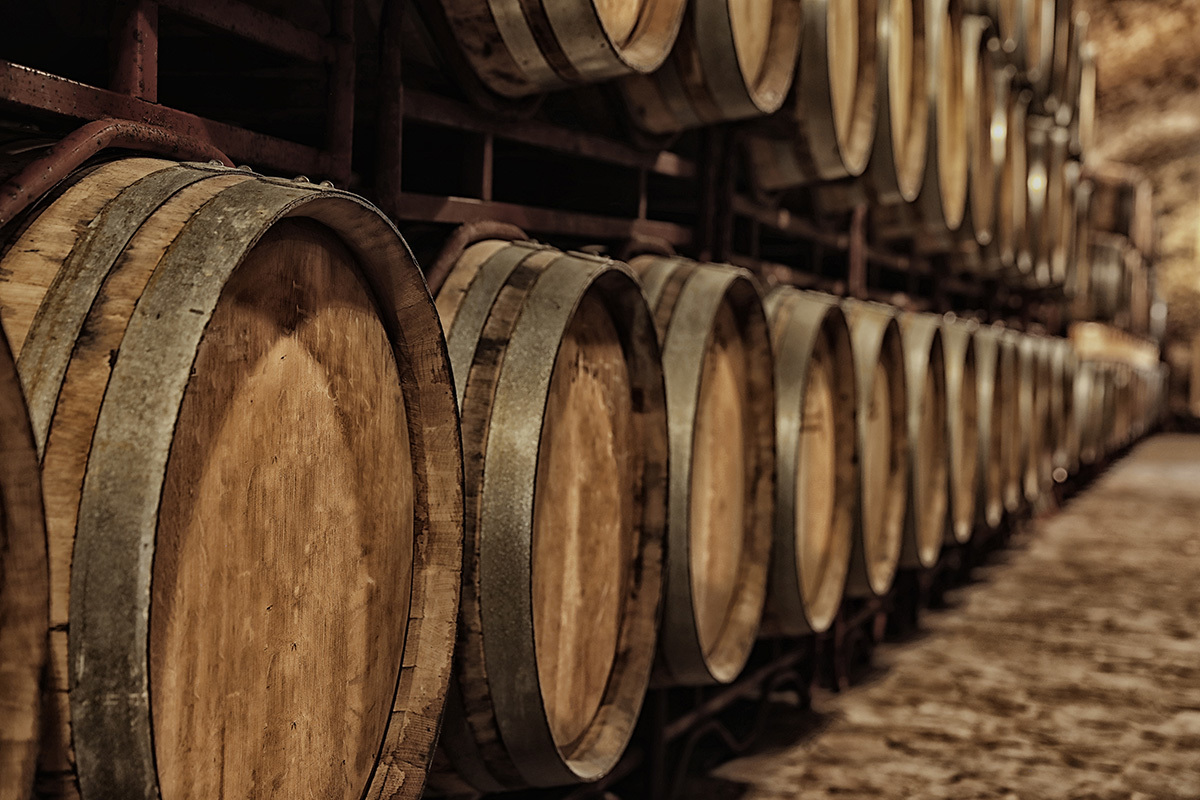 Weathering the storm
Collector and investor activity has been on the rise across Bordeaux Index's key markets of the UK, Europe, US and Asia, with growth not far from evenly spread across the globe. The pound's current weakness against the dollar means that fine wine prices are becoming more attractive and affordable to US and Asian buyers.
"Sterling's weakness is definitely a positive trend for US trading, and when the dollar strengthens, we see the Bordeaux market particularly benefit," says O'Connell, who reports that China's zero-Covid policy and ongoing lockdowns have slowed fine wine trading activity there somewhat: "China's lockdowns haven't been helpful to trading momentum, but equally they haven't had a huge impact – as we always emphasise, wine is very much a pan-Asian story in today's market."
"The gathering storm clouds don't seem particularly to be affecting the wine or whisky markets at present. Wine is definitely in an upwards phase at the moment – it tends to go through cycles of price consolidation and growth – and we see the potential for this to be a sustained growth phase given the increased number of wealthy market participants and the asset – take Champagne for example, but also Burgundy – reaching an ever-growing consumer base," says O'Connell. "Meanwhile, we see the long-term structural supply-demand imbalance in whisky as supportive of ongoing gains". Both spaces should be beneficiaries of an inflationary environment given clear historical correlation and ongoing investor interest specifically from this "hard asset" perspective could indeed provide further support to growth.