Double Award Winners!
Bordeaux Index
26 June 2023
We are incredibly pleased to announce that The Drinks Business has awarded us Fine Wine Retailer of the Year and Trading Platform of the Year in their 2023 industry awards.
Read on to hear what the judges had to say.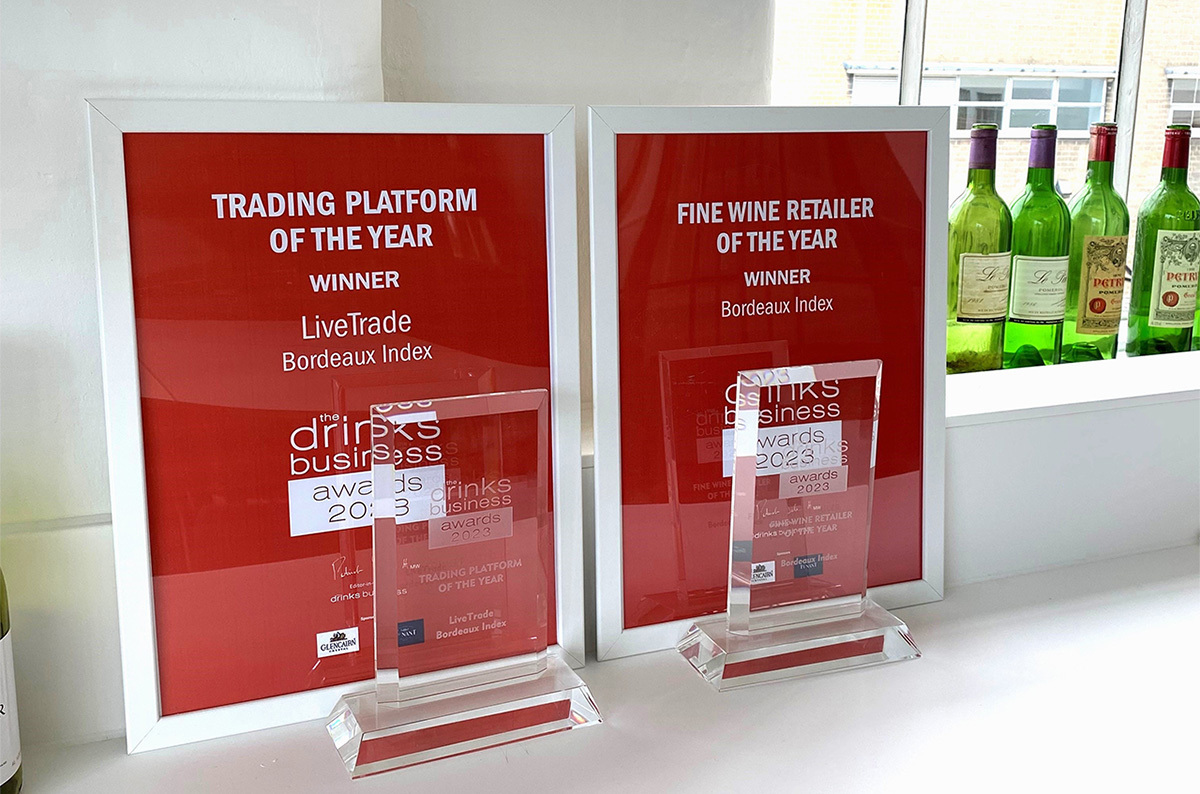 Fine Wine Retailer of the Year
Calling this platform "all encompassing", the judges felt that the customer experience at Bordeaux Index is "unparalleled" in the market. And while they recognised that Bordeaux Index is a much bigger business than the other entries in this category, it was not its size but its achievements within the last year that they wanted to applaud. Record sales saw Bordeaux Index trade 244,000 bottles in 2022, worth £130 million, with new offices opened in Miami and Beijing; proof that the company is continuing to grow and evolve.


Trading Platform of the Year
This year's winner is a wine trading platform which commits to firm bids and offers on an ongoing basis, bringing instant liquidity on almost 1,000 of the world's top fine wines. Called LiveTrade, it's a boon to collectors, investors and trade players who want to sell stocks without resorting to often slow broking processes. And, unlike many merchants and platforms, this is not limited to wine in one specific storage location; rather LiveTrade facilitates the selling of wine from any bonded storage location as long as the wine is in pristine condition. According to Bordeaux Index, this helps to break down established, market-limiting barriers for trading fine wine, ensuring that liquidity can continue to grow.