Understanding the Whisky Regions of Scotland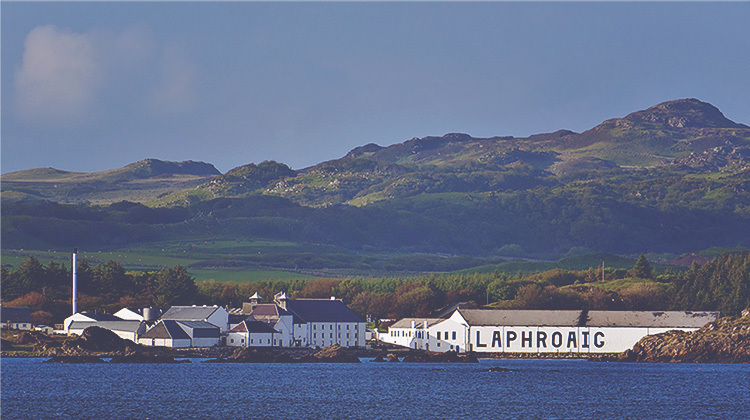 The Spirits Team
15 September 2023
As the country perhaps most synonymous with whisky, it's no surprise that Scotland is home to some of the finest and rarest distilleries on earth.
There are over 140 active distilleries in Scotland, spanning across 5 major production regions - Speyside, the Highlands and the Islands, Islay, Cambeltown, and the Lowlands. Dating back to 1494, the origins of whisky have been found in records describing the production of 'acqua vitae' ('water of life').

Much of whisky production in the early days was kept firmly under wraps due to high taxes, hence the still remote locations of many distilleries even today. A great example of this was found in records detailing a royal declaration from King James IV to Fife-based Friar John Cor to distil his malted barley spirit. Fast forward to modern times and production methods have moved on to the state-of-the-art distilleries we know and love, with computers ensuring accuracy and highly trained distillery managers and stillmen dedicating their life's work to perfecting the art of whisky-making. While the methods to monitor the distilling process may have improved, the core ingredients haven't changed a bit. Abundant access to rich water sources is still as integral as ever, moderate temperatures for ageing and access to nutrient-rich peat and barley have all been key to Scotland's whisky success. The treasured liquid gold has developed signature styles partially influenced by the particular Scottish region in which it was born. Understanding these regions will not only shed light on the wonders of whisky but also unveil the intricate details and subtle differences between these world renowned whisky-making paradises.
Speyside
Nestled in the heart of the Highlands, Speyside is one of the benchmarks of whisky production.
Although it is not a classified geographical location, it is renowned the world over for its distilling and is one of the original whisky-making hubs in Scotland. Home to over half of the distilleries in Scotland, this region is arguably one of the most well known and recognisable today. The reason for the unbelievably high concentration of distilleries in Speyside is that you'd be hard pushed to find a location with better conditions for whisky-making. With its abundance and quality of water from the River Spey (with its low mineral content), a ready supply of peat from the surrounding mountains, and remoteness (ideal in 19th century for avoiding the whisky excise tax collectors). It's no secret that these three elements played a pivotal role in early whisky production, though today only the first two come into consideration!
Typical style - full-bodied, creamy, often with sherry-cask influence is the typical style in Speyside. Notes of vanilla, dried fruits and honey.


Featured Speyside Distillery
Glenfarclas

Glenfarclas distillery is one of Scotland's few family-run distilleries, with ownersthe Grant family still committed to creating the highest quality 'Single Highland Malt Scotch Whisky' in the traditional Speyside style. It's no wonder they are often referred to as 'Probably Speyside's Finest', maintaining such incredible consistency and quality across their range. In fact, they were the very first distillery to release a cask-strength single malt whisky. One factor key to the quality is the maturation of their whisky taking place solely in sherry casks, something that is increasingly rare due to the spiralling costs of the sherry casks themselves. Glenfarclas is renowned for producing high-quality whiskies with immense flavour complexity and superb value, what more could you wish for?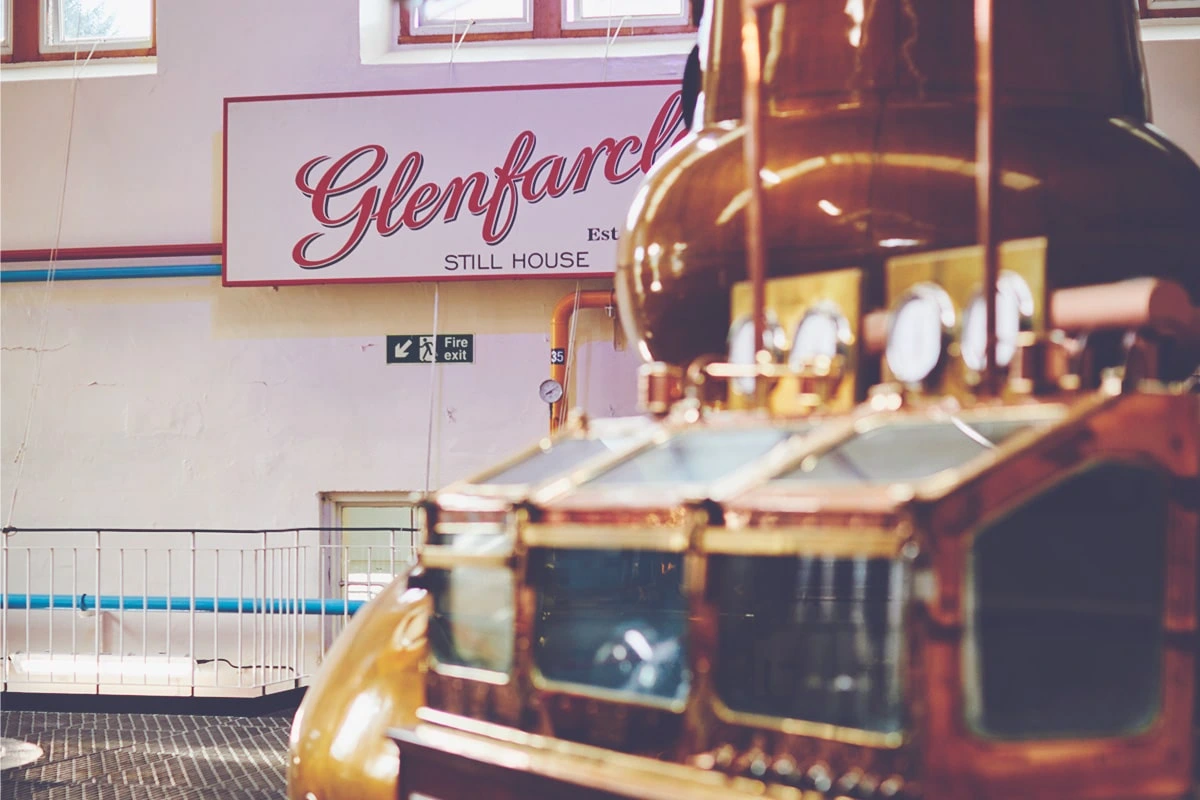 The Highlands
Taking a step back from honing in on Speyside which is only one small section of the Highlands, it is important to highlight the region as a whole. After all, it is the largest of all the whisky regions in Scotland.
Stretching from just north of Glasgow and Edinburgh all the way to Dunnet Head, the northernmost part of the country. As an 'appellation' the Highlands is a region consisting of immensely varied landscapes. From sandy shorelines and lapping waves at seaside based distilleries, to vast expanses of heather and stark moorlands at distilleries situated on the peat abundant fells - the Highlands offer the greatest variation in style.
Typical style - malt, dried fruits, heather, light peat-smoke.


Featured Highlands Distillery
Tomatin
Tomatin's origins as a whisky distillery go farther back than the proven records show, as it is thought that Whisky has been distilled on site since the 16th century, albeit illegally, it was formally established in 1897. Tomatin (translated as Hill of the Juniper Bush) is based just south of Inverness, with over 80% of their staff based on-site, Tomatin is a truly local artisanal Highland crafted dram. Located on the 'Alt na Frith' burn the distillery has a perfect source of soft, Highland water, essential for the creation of their mellow, fruity spirit. Tomatin's strong reputation is likely due to its appearance in some of the world's most famous blends including Johnnie Walker, J&B and Chivas Regal. As a single malt, however, you see the true beauty of the Highland malt.
Typical Style - Notes of wild heather, apples and pears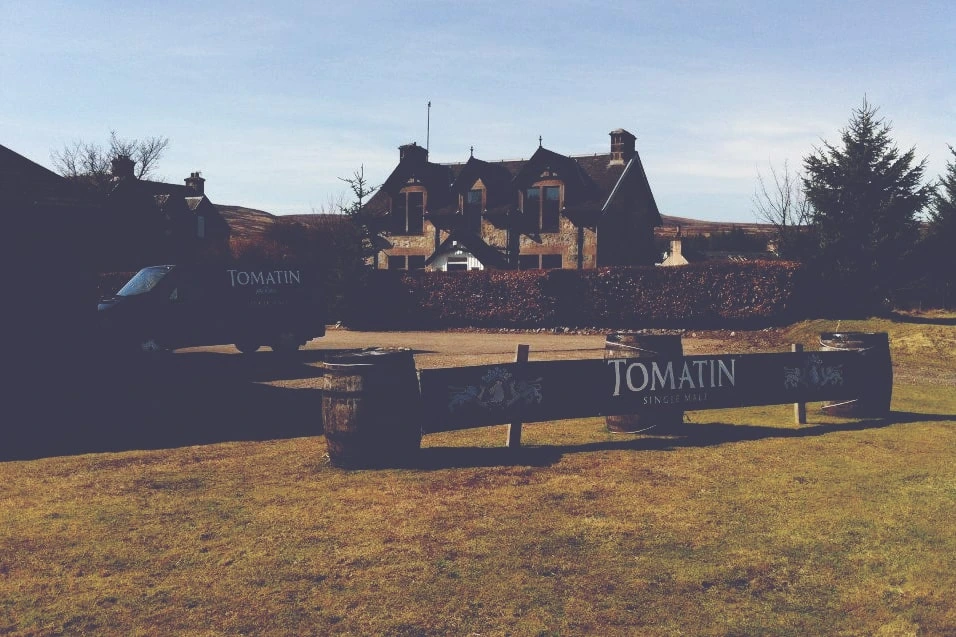 Islands
The Scottish isles are home to more than 800 islands. A selective few of these produce world-class whisky. Scattered off Scotland's stunning coastline you will find charming holiday spots and more importantly the well established whisky hubs of Skye, Arran, Mull, Orkney and Jura.
These five Scottish islands are known across the globe for their prodigious whisky production, producing a myriad of styles from grassy and fruity to heavily peated and rich, with often coastal maturation conditions providing a unique fresh saltiness to the liquid.
Typical Style - Island distilleries can be seen to produce varied notes of seaweed and peat smoke (Talisker) to nuts and fudge (Jura).


Featured Islands Distillery
Highland Park
One of only two distilleries on the remote of Orkney islands, Highland Park is identified by its unique taste, heritage brand and distinguished history – it is unquestionably one of Scotland's greatest producers. The distinctive style and acute quality is thanks to a supply of 9,000 year old, heather-infused Orkney Peat (decayed organic matter, turned fossil fuel). The extreme weather conditions and strong winds which so frequently sweep across the isles means few natural plants like trees can survive. The peat is therefore covered and flavoured by thick heather, which when burned to dry their malted barley and imparts a distinctive smoky yet floral flavour on the malt, creating unique whiskies. Highland Park is also unusual in that they are one of the few distilleries that perform in-house malting, turning their malt by hand to precisely control the process and quality to perfection. With a line of Master Distillers dating back 225 years combined with their laboriously precise whisky-making methods, one thing is for sure - Highland Park's craft is truly perfected.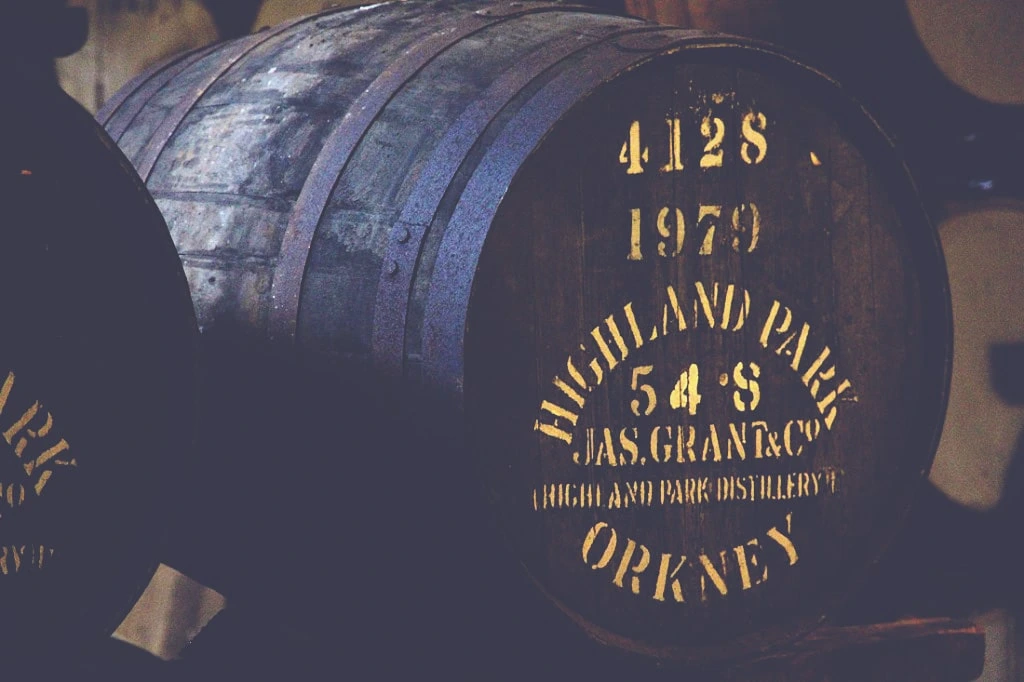 Islay
The southernmost island of the Inner Hebrides and the fifth largest Scottish island, Islay is fondly known as 'The Queen of the Hebrides' and more importantly, Scotland's 'Whisky Isle'.
Islay is one of the oldest producing regions in Scotland and is widely known for its malt whisky distillation, with the whisky industry being the second largest employer on the island. Legend has it that the recipe for the 'water of life' was brought over to Scotland from Ireland via Islay. Currently housing nine working distilleries, its whiskies are known for their distinct profile and very strong peaty flavours with all but two of the distilleries on the island using the readily available peat.
Typical style - Expect a strong smoky peat note from Islay whiskies. A fresh saline character is common due to its proximity to the sea. The whisky's saline character is complemented by the peat, resulting in beautifully medicinal drams. Notes of seaweed, smoke and apple.


Featured Islay Distillery
Laphroaig
Undoubtedly one of the most iconic distilleries in the world, enthusiasts and critics alike praise the consistency of quality whisky produced by Laphroaig. Based on the south coast of Islay and established in 1815, Laphroaig was the only whisky to carry the Royal Warrant of the then Prince of Wales, now King Charles III - an impressive accolade. With spirits juggernaut (and now owners of Laphroaig) Beam Suntory having been behind the brand in one form or another, their global appeal has continued to rise.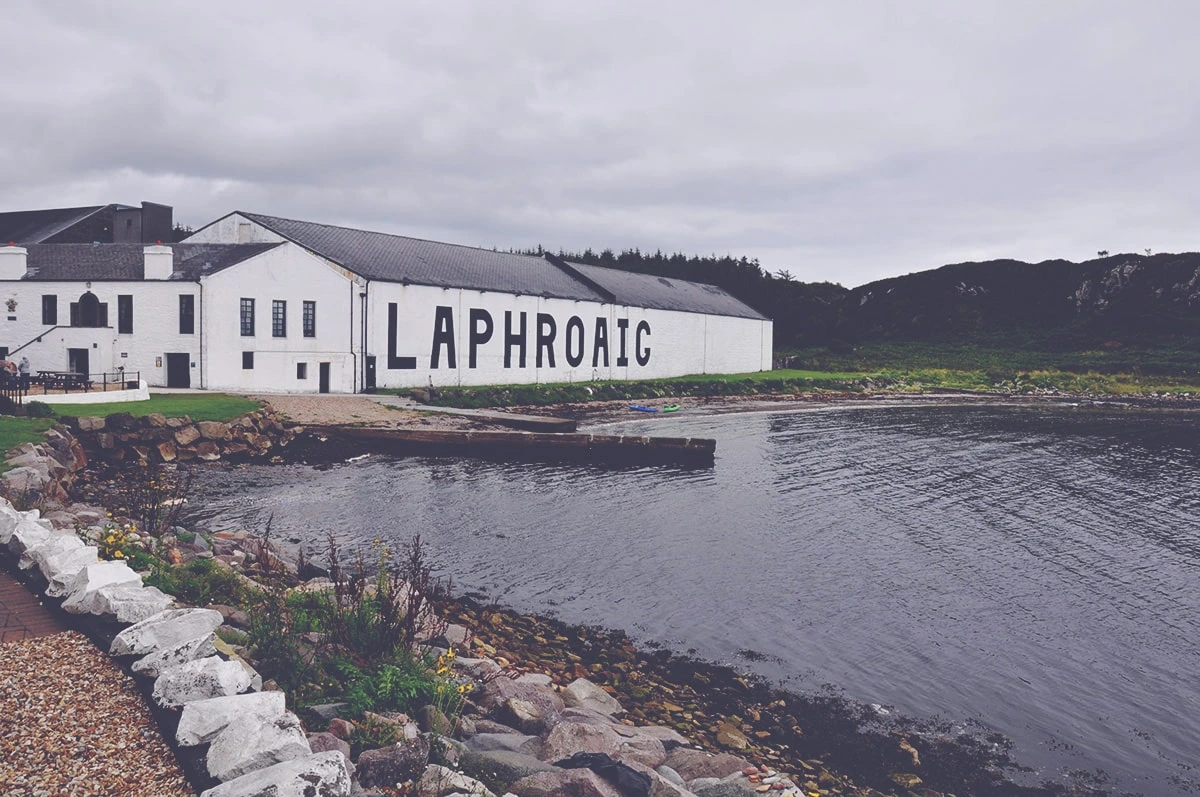 Campbeltown
Dubbed 'the whisky capital of the world' with over 32 distilleries in its heyday, Campbeltown was once a thriving Whisky Metropolis.
As a result of the First World War, the Great Depression, Prohibition in the United States and a focus on quantity rather than quality this golden era for Campbeltown was short lived. Despite the misfortune and bad luck this region has seen over the decades, Campbeltown is seeing a resurgence which is testament to the pedigree and quality of their drams which are enjoyed the world over. Today Campbeltown has only three distilleries that remain: Springbank, Glengyle and Glen Scotia, but such has been the growth in its fortunes in recent years that two more have been granted planning permission. Located on the Kintyre peninsula there are strong maritime notes throughout and they are renowned for their distinctive bold whiskies.
Typical style - creamy, bold style with vanilla, smoke, toffee and dried fruits.


Featured Campbeltown Distillery
Springbank
In 1828 Springbank became the 14th licensed distillery in Campbeltown, founded by the Mitchell family, but like many distilleries across Scotland, it is widely agreed that Springbank distillery had been operating as an illicit still as far back as the late 18th century. Uniquely, they are the only distillery in Scotland who carry out 100% of their production process at their Campbeltown site. From traditional floor maltings, to maturation and bottling, every step of the whisky-making process happens at their Campbeltown distillery. In fact, Springbank is the only remaining distillery to malt all of its barley on a traditional malting floor. Springbank offers a comprehensive range of whiskies that have been developed and nurtured over time. In 1973, Springbank pioneered the trend of experimenting with different releases when it produced a highly peated malt which later became Longrow, in honour of one of Campbeltown's closed distilleries In 1997, it began experimenting with triple distillation, giving birth to the delicious Hazelburn, another long dormant distillery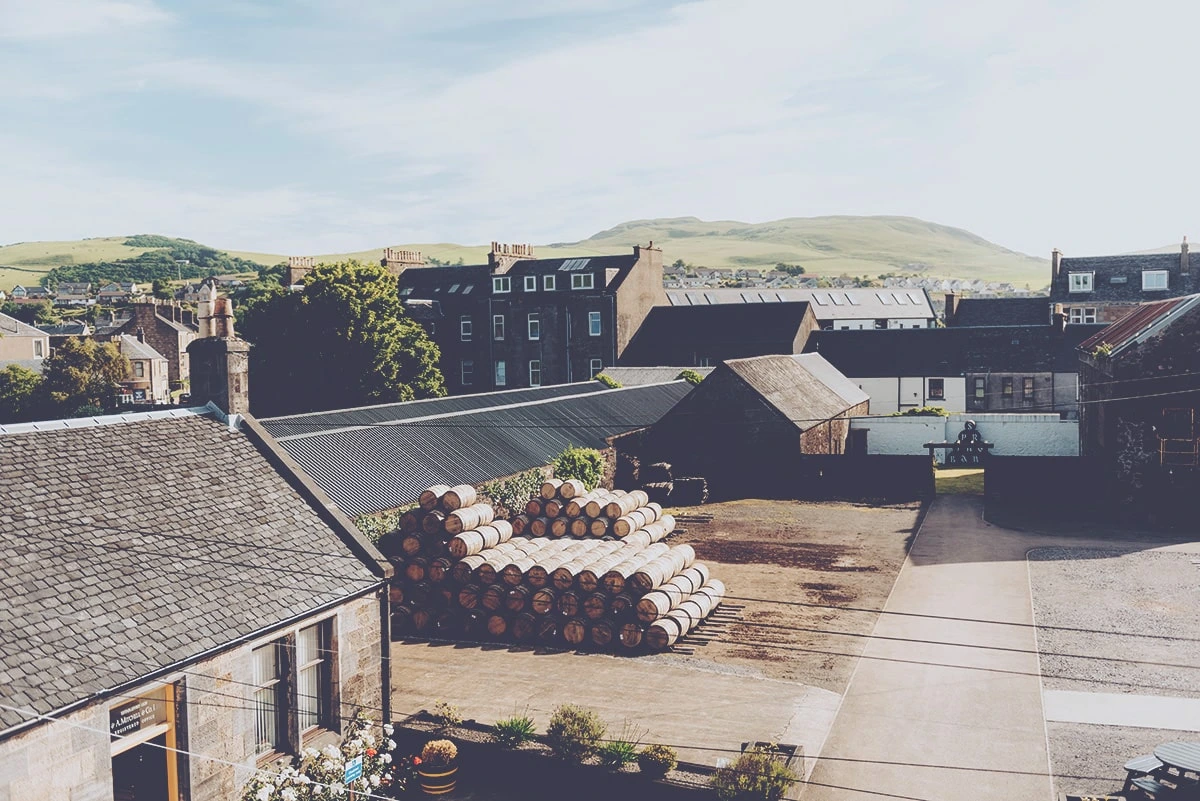 The Lowlands
Arguably Scotland's most accessible whisky region thanks to its proximity to travel hubs Glasgow and Edinburgh, the Lowlands cover the southernmost parts of Scotland.
To give you a better idea of the boundaries - if the Highlands encompass everything above an imaginary line between Greenock (North West of Glasgow) and Dundee, then the Lowlands covers everything south of that line. Historically the Lowlands specialised in blended whiskeys and whiskies from this region are generally deemed as lighter, often triple-distilled unpeated malts. Traditionally overshadowed by the bolder, larger aforementioned regions, the Lowlands have undergone a minor revolution with a resurgence of single malt distilleries and grain whisky coming back into fashion. The Lowlands whiskeys are more numerous and varied than they have been for decades, coupled with its growing popularity, being regarded as the region that is 'overlooked' will be something of the past.
Typical style - light, grassy styles that can be featured as single malts or key ingredients in blends. Notes of toffee, honey, and toast.


Featured Lowlands Distillery
Auchentoshan
Famous for their triple distilled Scottish single malt, Auchentoshan exclusively produces whiskies that have been through a triple distillation. This is tradition in the Lowlands, where the output from the wash still is distilled twice more to produce a lighter, more refined spirit. Auchentoshan is one of 13 Lowland distilleries, located in Dalmuir at the foot of the Kilpatrick hills, alluding to its name which is Gaelic for 'corner of the field'. Perched on the banks of the river Clyde, this distillery has a fascinating and checkered history. Established in 1823 and producing 50,000 gallons of Whisky by 1878 following a change in ownership, the distillery set off to a flying start. However, in 1941 a German bomb raid destroyed a warehouse and all production was stopped as the River Clyde and surrounding shipyards were prime targets during the war. Astonishingly, Auchentoshan survived the World War II bombings and the distillery was repaired in 1949 and re-equipped in 1974. With a final refurbishment in the 1980's Auchentoshan is thriving, boasting an unrivalled range of expressions.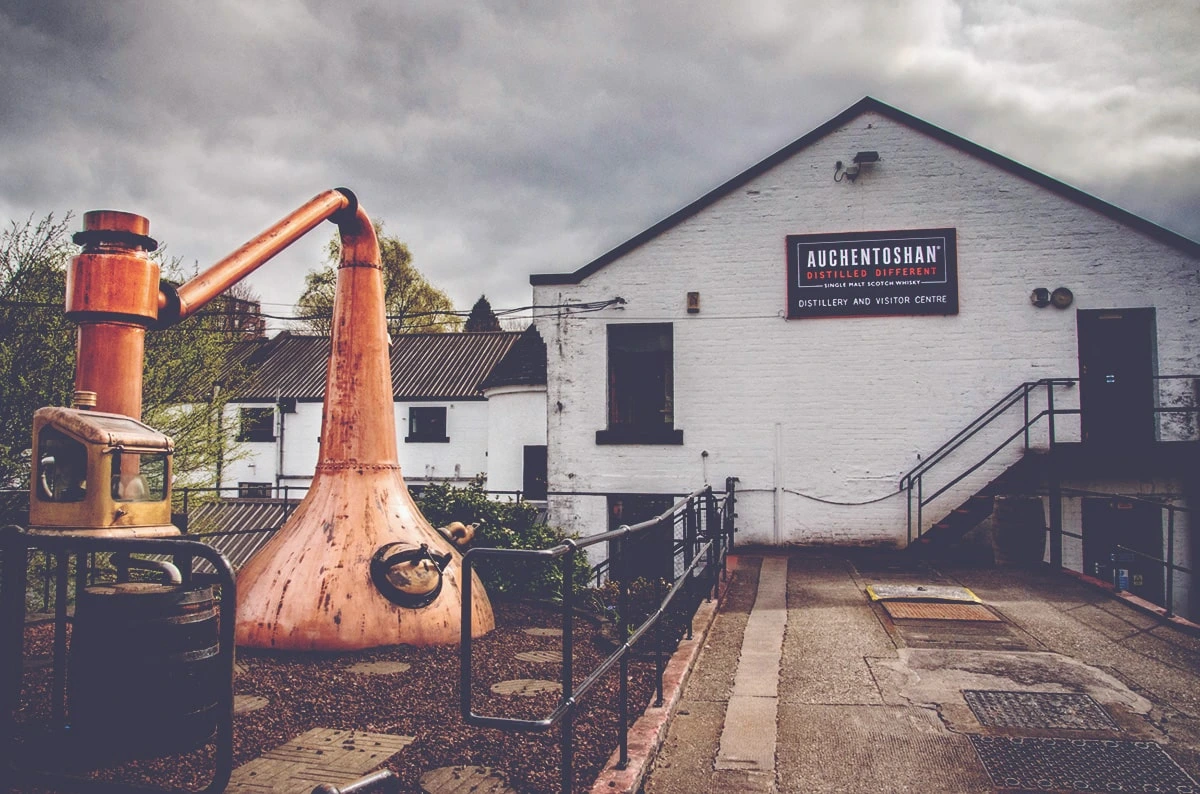 Discover our extensive range of fine spirits at Bordeaux Index here.