Wine-ing back the clock: How Bordeaux Index became the world's largest fine wine trader
Bordeaux Index
9 January 2023
Celebrating the completion of our 25th year in business, with record sales figures, we look back at the seismic changes that have occurred in the fine wine landscape since we launched in 1997, and how Bordeaux Index moved things forward by creating an active fine wine marketplace.

It's 1997 and change is in the air. Labour has just won a landslide victory, a fresh-faced Tony Blair is insisting that things can only get better, Oasis are storming the charts with Be Here Now. In a quiet corner of Clerkenwell, Gary Boom, Richard Mannell and Dylan Paris are busy bringing Bordeaux Index to life, setting up their first office on St. John's Lane. Using copies of the Yellow Pages as makeshift desks, orders are processed by fax and wines are individually wrapped by hand.
If you were one of Bordeaux Index's first customers, you may have been lucky enough to get your hands on a half case of Lafite '82 for £1,850 (which will set you back £24,500 today), or six bottles of DRC La Tâche 1988 for a mere £1,000 (rather than the £30,500 it costs today). Meanwhile whisky did not feature in the offering at all, having little profile in the marketplace, but anecdotally casks of 1980s Macallan were being purchased for below £10,000, a tiny fraction of the price of a 1988 sold for over £1m at auction last year.
Boom's shake up
Gary Boom's mission was clear: to disrupt the industry with a business model that put the customer first. "The service from wine merchants at the time was pretty shoddy: nearly all of them had the attitude that they were doing you a favour. For any other luxury goods sector, whether it be watches or jewellery, giving the customer good service was, and still is, very, very important," he says. "I wanted to change this attitude and for customers to be placed at the centre of what we were going to do. My goal was to take wine mainstream by offering a superb service and lowering the margins to make it more accessible, whether people were drinking, collecting, or investing."
His other aim was to create a fine wine marketplace by offering to buy back clients' wines, in addition to selling them. "I wanted to make it easier for the collector by offering a sales service that continued after the purchase, where customers could come back and become valued clients," he says. "In most cases, we were effectively guaranteeing to buy back the wine." Unafraid of upsetting the apple cart, Boom quickly set about shaking up the stuffy world of wine by flinging it into the 21st century.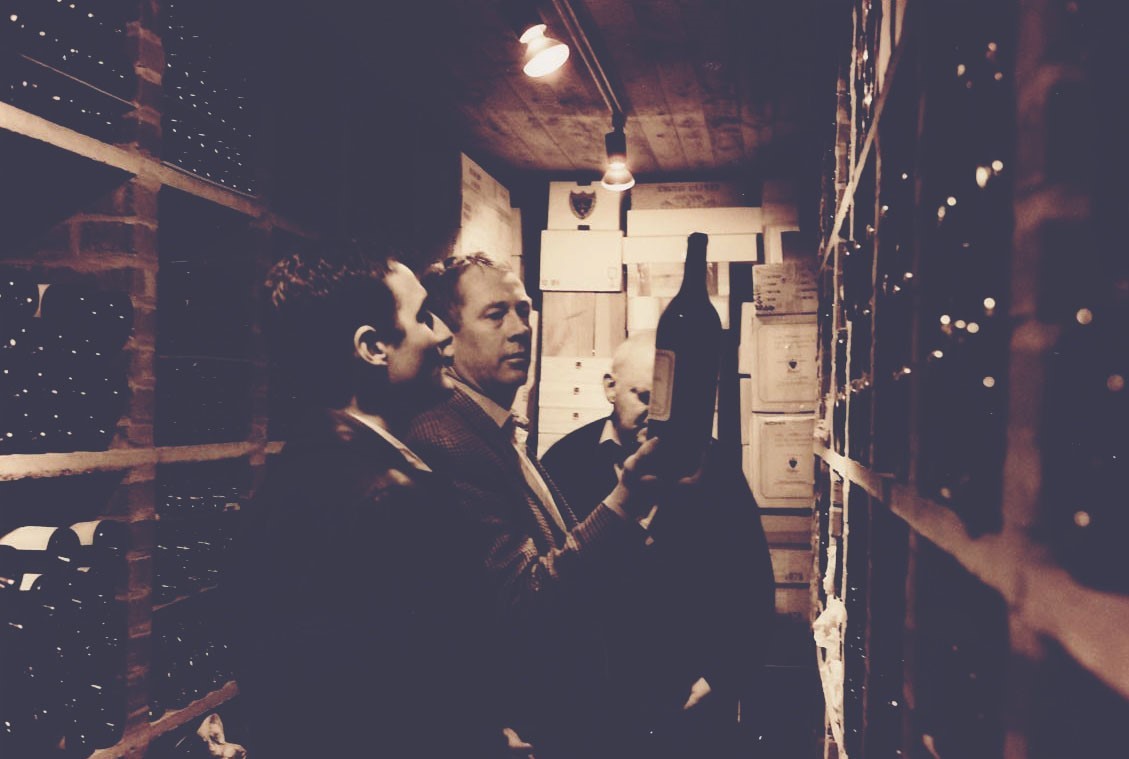 Digital revolution
The evolution of the Internet at the start of the new millennium had a democratising effect on the fine wine market, leading to increased transparency over pricing, which put the power into the hands of the buyer. The emergence of price comparison sites allowed users all over the world to find out the prices of thousands of fine wines and whiskies at the click of a button, meaning they would be well aware if their local merchant was offering them fair value or trying to fleece them. In the year 2000, a half case of Haut-Brion 1989 cost £1,500. By 2010 – with this increased global visibility and access one of the key drivers – it was trading at £6,950, while it's worth £14,500 today.
"Technology has changed, which is making the wine industry more accessible, particularly for the younger generation. You can look up any wine now and see the price on your phone. We're constantly finding ways to be a step ahead when it comes to tech. If you're not moving with the times then you're going to get left behind," says Boom. Keen to keep ahead of the curve, in 2001 Boom and Bordeaux Index's then Head of Trading, Andrew Davidson, created the wine market's first two-way (buy/sell) trading screen for Bordeaux's 2000 vintage – the forerunner to the firm's fine wine trading platform, LiveTrade, which launched almost a decade later.
"Suddenly it was no longer important if you had a royal warrant or a 200-year history, but rather what your pricing was, your customer service and how you communicated with clients. At a time when financial markets were very hot (2005-2007), it was increasingly important for clients to understand the value dynamics of their portfolios," says Boom. "Having seen this almost a decade before as the gap in the marketplace, Bordeaux Index was perfectly placed to capitalise."
Furthermore, sensing a growing thirst for the world's top wine labels in Asia, in 2007 Bordeaux Index opened its first overseas office in Hong Kong a year before wine import duty was scrapped, which ushered in a fine wine-buying frenzy. A Singapore office followed in 2010, with both businesses growing at pace, establishing themselves as geographic market leaders, a position maintained to the present day.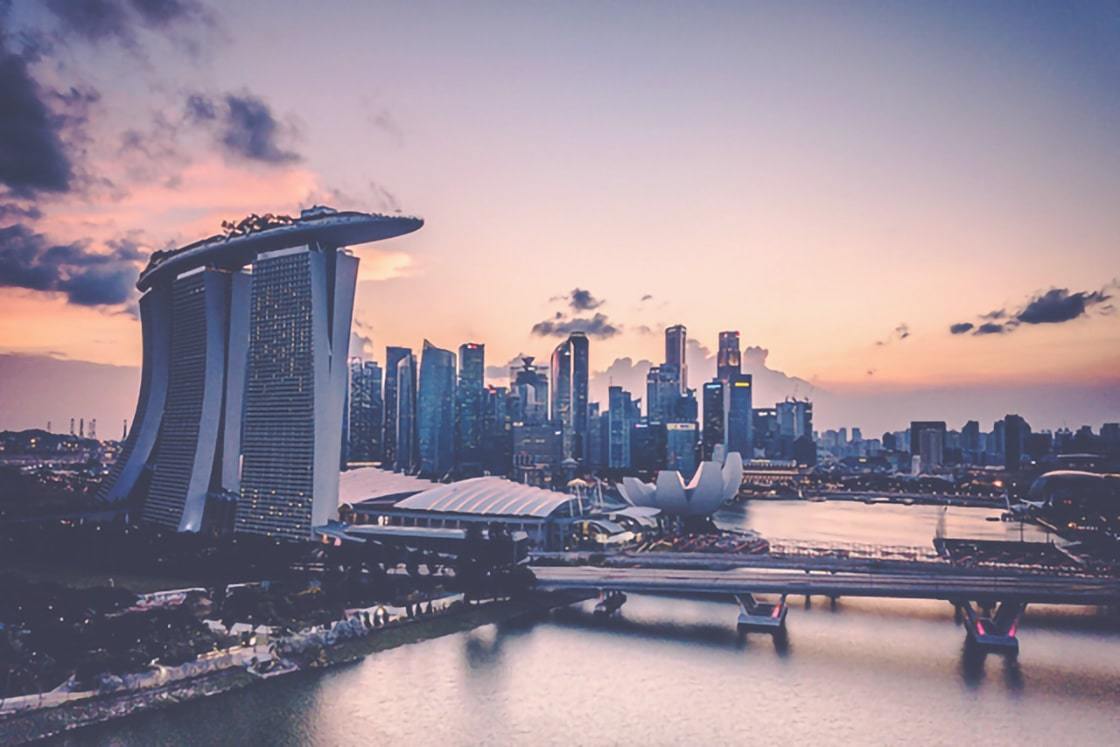 Crunch time
But while the dragon began to roar, the credit crunch was hitting hard, sending shockwaves through global financial markets. The collapse of US investment bank Lehman Brothers on 15 September 2008 – the largest bankruptcy filing in American history – turned the crunch into a full-blown global financial crisis. While the fine wine market was affected from a liquidity perspective, prices were reasonably robust, unlike those of financial assets. "The credit crisis shook global markets, but fine wine was resilient and weathered the storm – proof at an earlier stage of what is now widely accepted; that wines are great for preserving capital and having low correlation with other markets," Boom notes.
The removal of import duty on wine in Hong Kong in 2008 provided the shot in the arm that the industry needed, ushering in a frenzied period for fine wine-buying in Asia, with the Chinese thirst for first growth Bordeaux reaching unprecedented heights. The nation's newly-minted millionaires were looking for places to splash their cash, and found an ideal outlet in fine wines and spirits, which were perfect for gifting. The glittering success of the 2009 and 2010 Bordeaux en primeur campaigns added fuel to the fire, and trading at Bordeaux Index reached a record high.
Looking beyond Bordeaux
During these halcyon days, a half case of Lafite 2000 leapt from £5,000 in mid-2009 to £12,000 in mid-2011, while Lafite 2001 enjoyed even larger gains of 250% over the same period, rising from £1,250 a half case to £4,400. Fellow first growth Mouton Rothschild also saw its popularity increase, leading the 1998 vintage to rise by 125%, from £1,100 in mid-2009 to £2,500 in mid-2011.
Clocking onto the burgeoning market, both Lafite and Mouton gave their 2008 vintages bespoke labels to appeal to Asian consumers. Bottles of Lafite '08 were emblazoned with the Chinese symbol for the figure eight, which is considered especially lucky in China, while Mouton commissioned Chinese painter Xu Lei to design the label for its 2008 vintage, which featured the château's signature ram standing between two halves of the full moon.
"It was at this time that Bordeaux Index saw the opportunity for further market transparency and liquidity, taking its first steps towards a trading platform, quite embryonically then, but LiveTrade was born as a two way platform," says Gary Boom. He is understandably proud of what LiveTrade has achieved in the short time it's been around. "LiveTrade is unique because the platform provides guaranteed liquidity. We're the only platform that creates a buying price as well as a selling price. No other platform, merchant or other service is addressing the issue of what happens when a customer spends £50,000 and now wants to sell the wine," he says.
The China bubble burst at the end of 2011, as restricted lending among Chinese banks put the brakes on high-end spending. With it came an important shift in market dynamics, as investors looked beyond Bordeaux for their fine wine fix, marking the start of a new trading landscape that embraced diversity and was stronger for not having all of its eggs in Bordeaux's basket. "The bursting of the China bubble was not at all as dramatic as people sometimes think, and virtually at the same time the wine market's diversification away from Bordeaux picked up pace," observes Boom. "A negative became a huge positive as Burgundy, Champagne and Tuscany all became of much more interest to collectors and investors. In some ways this was the creation of today's fine wine market."
Swift to adapt
Quick to react, Bordeaux Index embraced the broadening market dynamics, opening a US office on Hollywood Boulevard in 2013 to cater to a growing American interest in the fine wine market. It also emerged as a leading player in the Champagne sphere, as the French fizz started to receive more focus in the marketplace, buoyed by the spectacular success of the 2002 vintage. Indeed over the last five years, Champagne value sales on LiveTrade have more than doubled
Collectors have also been looking to Burgundy, which is giving Bordeaux a run for its money in the investment stakes. Burgundy prices were up by over a third last year, fuelled by insatiable demand for the top names among a growing group of ultra-high net worth collectors attracted to the rarity of the wines and the kudos attached to Burgundy connoisseurship. With demand for leading grand cru labels at an all-time high, and supply dwindling off the back of a series of small harvests, prices look set to rise even higher yet, as collectors scramble to get their hands on top bottles from the likes of Leroy, DRC, Georges Roumier and Armand Rousseau at any cost. "The second half of the 2010s decade saw an ongoing evolution of the wine market composition, notably the rise of Burgundy, as super wealthy individuals rose in prominence. Luxury consumption of goods moved to another level and fine wine benefited," says Boom.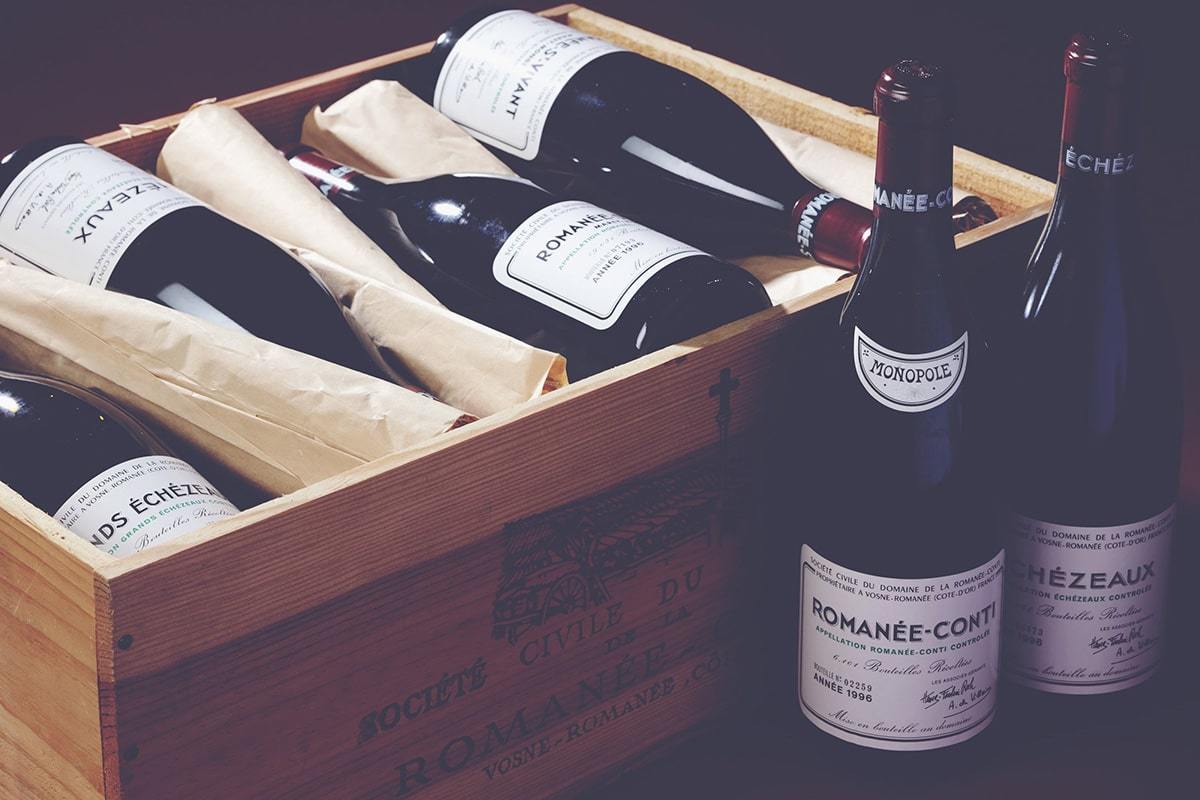 Whisky business
But man cannot live on fine wine alone, and another quiet revolution has been taking place, as collectors sniffed out the investment potential of rare whisky. "It was natural that at the same time as the diversification of the fine wine market, rare whisky became of great interest and market prices began a decade long squeeze upwards, rising 20% per year since 2010," says Boom. Prices are certainly headline-grabbing – a bottle of The Macallan 1926 60-Year-Old fetched £1,452,000 at auction in 2019, while a cask of Ardbeg distilled in 1975 went under the hammer this July and was snapped for a staggering £16m by a female collector based in Asia, moving the market for rare single malts into a new stratosphere. "We saw this trend early and with our wealthy and financially-sophisticated client base were well placed to become the leading wine merchant working in the spirits space," Boom adds.
With LiveTrade becoming a fully-fledged online trading platform in 2017, over the last five years it has grown to become the most active fine wine trading venue in the world, while Bordeaux Index is more broadly the largest trader of fine wine and spirits globally. Its secondary market-focused model has proved a hit among drinkers, collectors, investors and merchants, all seeking 24/7 two-way market access to fine wines. "Fine wine trading is beginning to become a less esoteric area. In the US, around 40% of the generation between 25-35 are investing in things outside of stocks and shares. They're interested in alternative investments, and I want to build on that by making sure LiveTrade and Bordeaux Index are accessible to these audiences," says Boom.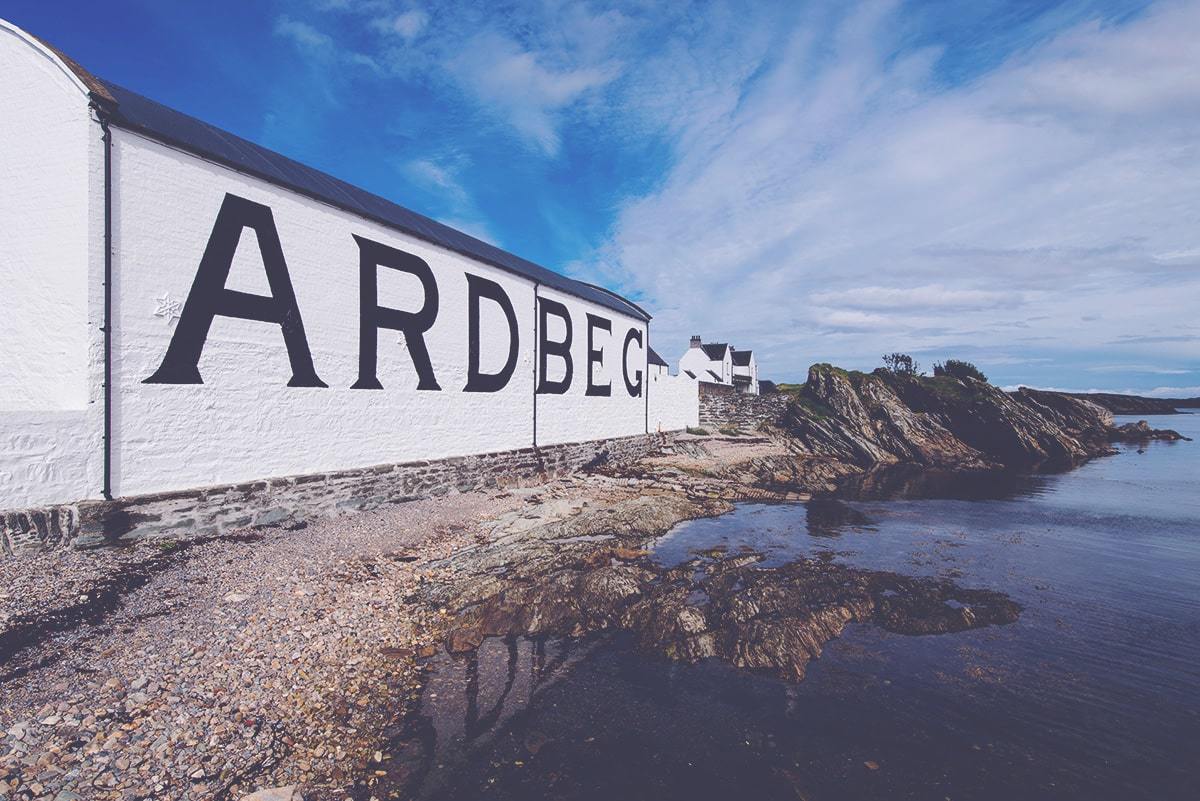 Bright future
With allocations for the world's top labels getting smaller among agency merchants and ultra-high net worth consumption and investment interest having never been higher, the future is looking bright for Bordeaux Index. Revenues have continued their upwards trajectory in 2022, with LiveTrade responsible for the majority of growth. Fine wine offers a safe haven and inflationary hedge for investors during these turbulent times, and despite numerous financial headwinds, Boom is optimistic about the future of the business, which he's seeking to grow exponentially.
"It is such an exciting time for us – although we feel we have been successful over the last 25 years in re-defining the way fine wine is bought and sold, there is so much more to achieve and we are on the cusp of further big steps forwards."