Buys of the Year: The Bordeaux Index Team's Icons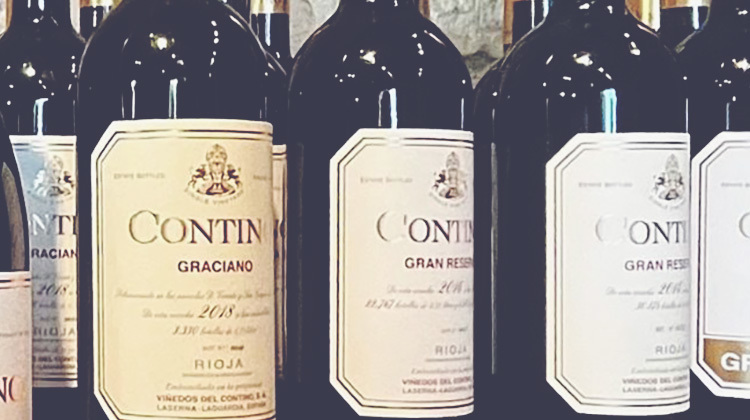 Bordeaux Index Team
22 December 2022
The final instalment in our end-of-year wine debrief: our icons of the year. The team at Bordeaux Index have undoubtedly had the pleasure to try all manner of incredible wines this year but which wines have proved to be truly iconic in 2022? Continue reading to find out...
Working at Bordeaux Index means drinking 'icon wines' is something we are fortunate enough to do on a regular(ish) basis. So I had a few to choose from here, and whilst I don't wish to name drop, I'd put Latour 1982 (from magnum), Salon 2006, Krug Clos du Mesnil 2008, and Hermitage La Chapelle 1998 all up there. But I thought it would be remiss of me not to choose a wine I've loved every time I've tried it and have had a couple of times this year – Taittinger Comtes de Champagne 2000 – and it has never missed a beat. It is in a superb drinking window right now, and as with many Comtes vintages, offers value where other prestige cuvees might not. 2000 was not known as a great Champagne year, however it was excellent for Blanc de Blancs, and this is a prime example of Comtes at its finest.

Recently tasted by the top critic Neal Martin, this fine Petrus sits in a lower price point to many of its peers. Higher scored than the NM 96 point GBP 58,800 Petrus 19 and ready to drink, the '95 Petrus looks a standout buy.
The combination of one of the greatest vintages and a chateau in top form. Grand Puy Lacoste have utilised the superb weather conditions to produce a wine described by Neal Martin as "very classy…".
Enjoyed over a celebratory lunch at Brutto eating vodka penne with Gary Boom our CEO. Competition for wine of my career rather than just the year. Still young and balanced silky texture with elegance and decadent power.
Drank during a dinner at the Chateau during EP trip. I would be surprised if this didn't show up in everyone's list. Iconic!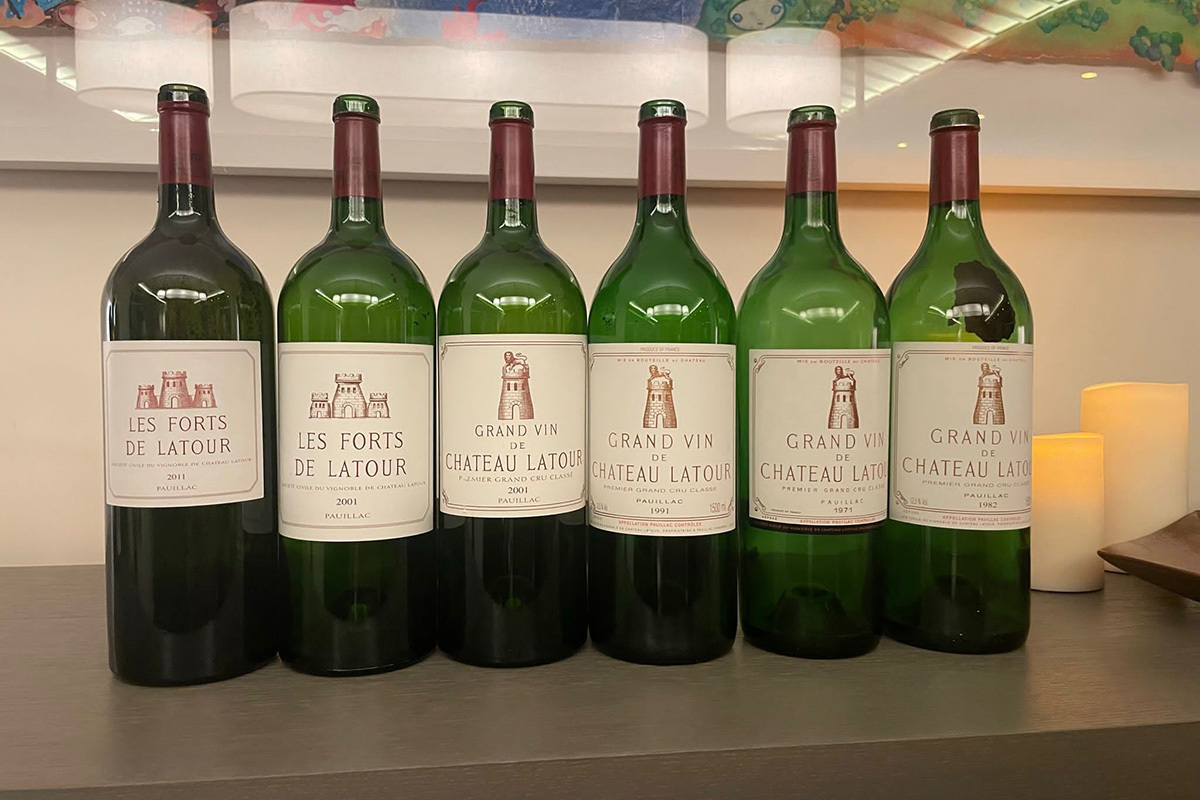 Amanda Private Sales: Comte Georges de Vogue Musigny Vieilles Vignes Grand Cru 1999
Once tasted and never forgotten, this was a mindblowing Burgundy experience. Multi-layered, there would not be enough room here to write a full tasting note as more and more flavours kept appearing with each nose and sip. Otherworldly though, and a desert island wine for sure.
Bordeaux on the whole and the iconic Haut Brion. Whether its 1998 to drink or 2016 to invest there is still a lot of value to be had from this First Growth Estate.
I was lucky enough to visit Ruinart this summer and came back hooked on their 2010 prestige cuvee. This vintage marks a new era for Dom Ruinart as all bottles are now aged under cork (rather than crown cap), which leads to a steely, fresh and poised Champagne. Chef de Caves Frédéric Panaïotis has transformed Dom Ruinart and with 2010 being the first vintage, it's definitely worth buying.
Guy Managing Director Asia Pacific: 2002 Meursault Perrieres
This wine from Lafon is a 'proper' White Burgundy, made in a devil-may-care throwback kind of way. Rich, buttery and oozing with elegance.
2000 Soldera Case Basse
As much as I love Cerbaiona and as much as I love the abundant value typically offered by Brunello, Soldera stands alone, atop Montalcino's pyramid. Beautifully floral and precise with just the right amount of swagger. Superb!
Another titan of Italian wine. Still quite young but transitioning from its primal phase very nicely indeed. The intensity and depth of this Monfortino is outrageous. This will be some wine in 10 years.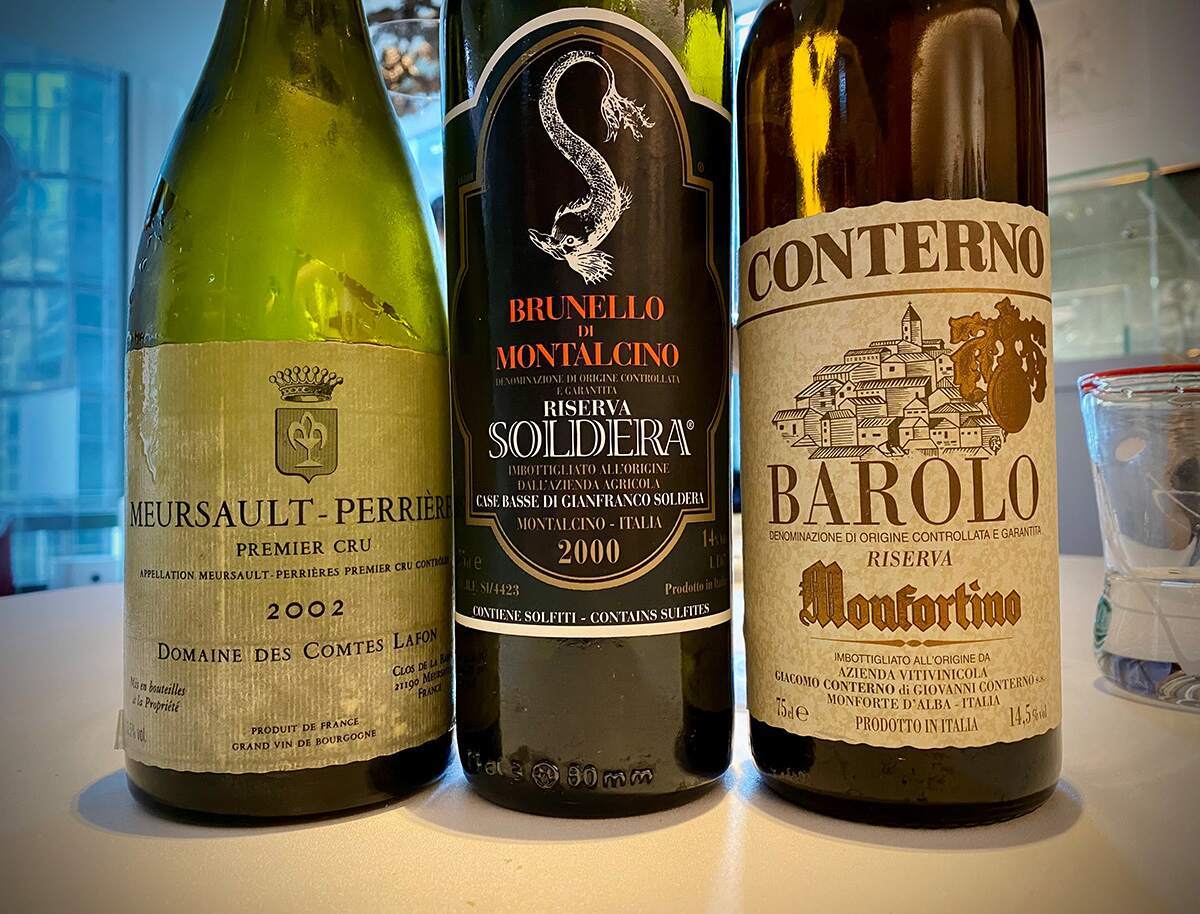 Purchased almost ten years ago this case has been lying undisturbed in my collection until just the other day. It's vintage is significant because it was the year I got married. Bright, super elegant and developing those great mature Pinot expressions – trumps the Rousseau Clos St Jacques 2009 I drank earlier this year by some distance!
I had the chance to open a few numbers of bottles of different vintages of La Consillante during my sommelier journey, I remember it delicious and certainly the 2009 was it too! I had it with some simple cooked seasoned veggies and slowed cook beef, it was a perfect dreamy pair! Still a young Conseillante but elegant and sophisticated with a fresh red and black fruits on the nose and a very harmonious palate of fruits, floral, acidity and tannins. I really recommend to drink it now but eventually also keep two or three bottles for the future because it will be sensationally good!
I was out with my wine geeks friends for lunch and I decided to pop in the restaurant with this bottle in my hands. One of the most memorable white wines I ad the chance to try this year! The nutty and creamy flavours were harmoniously finding each other, the sapidity was keeping the balance in the mouth and the long finished of caramel and roasted hazelnuts was just incredibly amazing! I loved it and my friends too so happy days, I wished I had more bottles of it!