How Climate Change is Shaping the Future of Fine Wine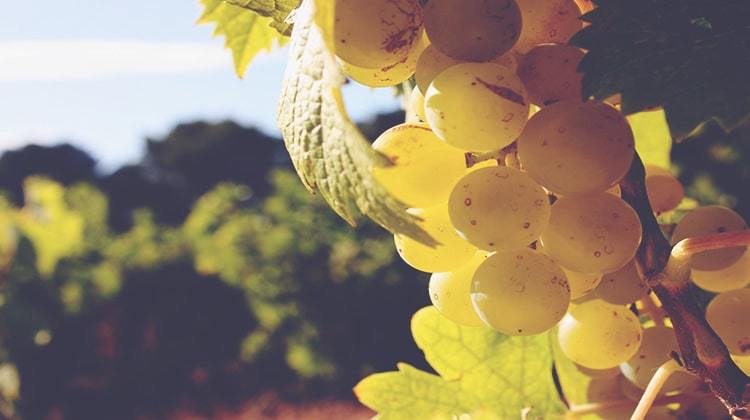 Bordeaux Index
20 October 2022
Synopsis

With climate change leading to increasingly erratic growing seasons and extreme weather events, Bordeaux Index explores how global warming is impacting on the profile and prices of the world's top wines. Key findings include:
• The influence of climate change on the wines which they follow is now a top concern for collectors, particularly among the increasingly significant younger age group
• The 2021 grape harvest in France – the smallest in 40 years – was an 'agricultural catastrophe', resulting in losses of up to €2 billion
• Climate change will impact on the supply of many blue chip names across vintages, with less wines available to collectors due to reduced yields
• Burgundy shortages, reduced collector allocations and price hikes are on the horizon amid what is becoming a perfect storm of higher buyer demand for increasingly less wine
• We are already seeing some evidence of a shift of profile in the world's top fine wines as temperatures rise and weather patterns change
• Top producers like Cheval Blanc in Bordeaux and Louis Roederer in Champagne are seeking to mitigate the effects of climate change through regenerative farming in order to preserve the identity of their wines
• New, heat-resistant grape varieties, including Touriga Nacional and Marselan, have been given the green light for use in Bordeaux to future proof the region against climate change
• Top producers – through ability to accept lower yields and devote more time and capital to viticulture and winemaking – will likely produce wines which diverge further in quality and price from others in the space
• Previously marginal categories such as English sparkling wine will no doubt continue to benefit from climate change, but an important dynamic to the ongoing importance of top fine wines is the long track record of quality and ageability, something which is a headwind for newer regions
• Fine wine market prices rose by c.19% in 2021 and are heading for similar gains again in 2022, with increasing demand globally from (ultra) high net worth collectors and investors; climate change is a clear tailwind for prices
• As market momentum continues, there is an emerging sense that an increased focus on lower production – both that seen already and future from climate change – could pour fuel on the fire. Indeed, the highest price rises were seen in the two most marginal regions from a climate perspective: Champagne (2021: 40-45%; 2022 YTD: +20-25%); and Burgundy (2021: +20- 25%; 2022 YTD: +25-30%)
Introduction

Having barely registered on buyers' radars in the past, concerns about how climate change may affect the supply and character of the world's top wines is now becoming front of mind for collectors, particularly among younger buyers. So much so, that for the first time – with Burgundy 2020 En Primeur – fears are fuelling fine wine sales as buyers seek to secure stocks of their favourite labels. "A few years ago, we would rarely get asked about climate change in the context of wine; today, it is usually in the top five questions new collectors or investors would ask us," says Matthew O'Connell, a Director of global merchant Bordeaux Index. "The increased relevance of climate change in relation to fine wine is not just part of a broader global focus on the topic, but rather a real underlying dynamic."
Consumer concerns are justified. Last year, the world's premier fine wine region – France – was besieged with a torrent of abuse from Mother Nature, from devastating spring frosts and raging wildfires to violent hailstorms. The April frosts across swathes of French vineyard land were particularly brutal, leading French agriculture minister Julien Denormandie to describe the situation as: "the greatest agricultural catastrophe of the beginning of the 21st century", resulting in losses of up to €2 billion. Yields across France hit historic lows last year, down 30% on average, though losses were far worse in many areas.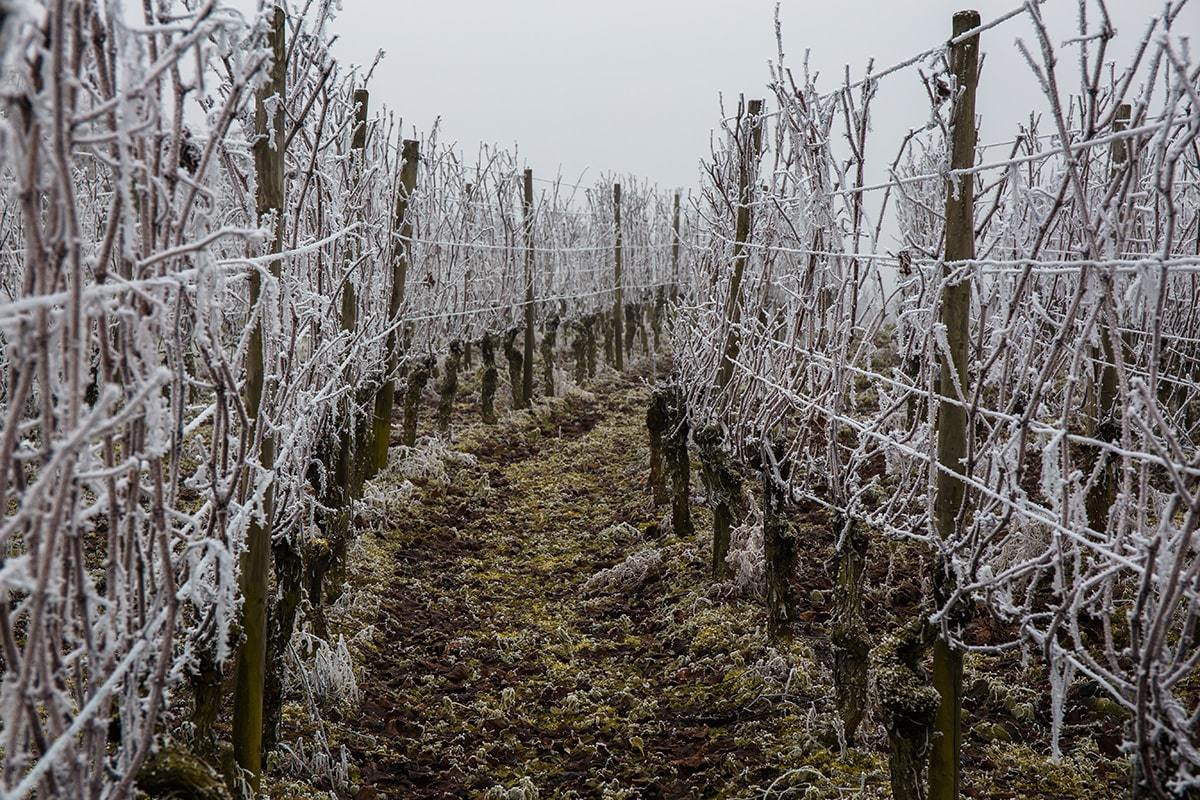 Heavy losses
The Champagne region was heavily hit in 2021, bringing in its smallest harvest in 40 years – down by 60% – due to a combination of frost and mildew. Though this isn't the first year that low yields have been an issue: Etienne Bizot, chief executive of Société Jacques Bollinger, observes that" yields at Bollinger have certainly fallen by 10-15% over the past decade". Burgundy fared little better last year, with losses between 30-50% depending on the area. Chardonnay was particularly hard hit – white production in the Côte de Beaune suffered 80% losses. And this is off the back of a run of small harvests.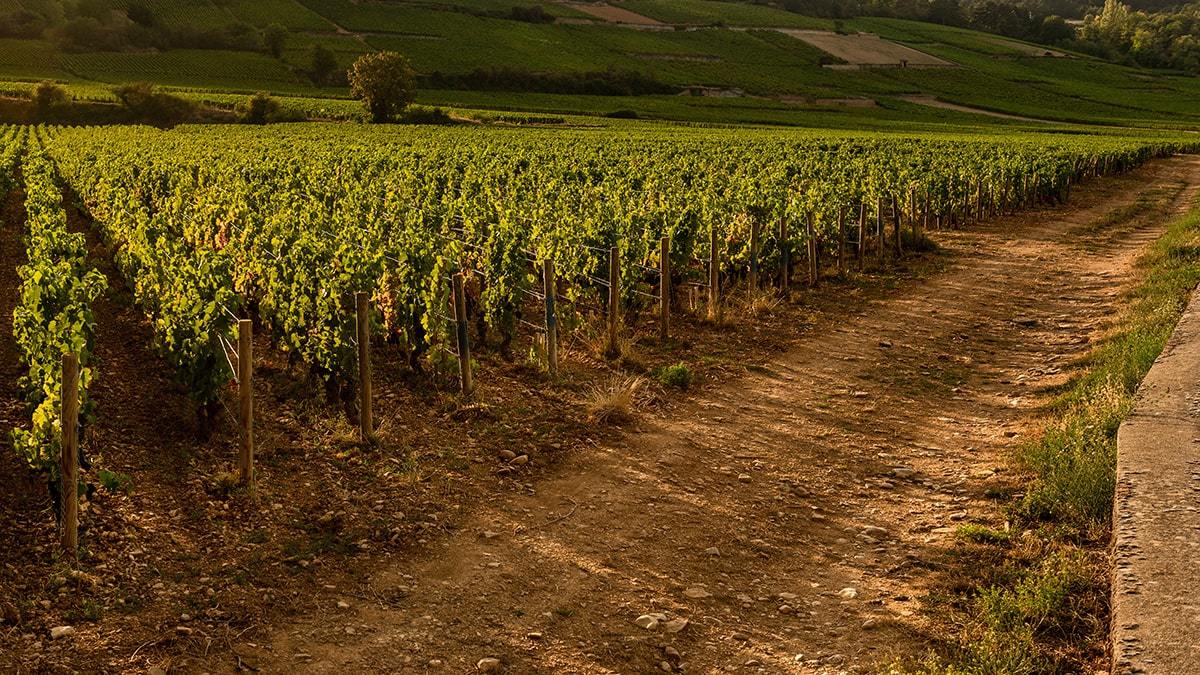 With the global thirst for Burgundy showing no sign of slowing, frenzied demand, short supply and a high quality 2020 vintage have led to price rises and reduced allocations to collectors in order to make up for the shortfall on the horizon when the heavily curtailed 2021 vintage comes onto the market – it is becoming something of a perfect storm, something which buyers are only too aware of. When it comes to climate change, increasingly erratic weather patterns threaten to have a greater impact on wine production than rising temperatures. If winemakers are frequently hit with growing seasons like 2021, O'Connell believes "the supply of many blue chip wines will fall. Erratic growing season weather patterns reduce yields both intrinsically and then subsequently in the greater sorting requirement. Marginal regions like Burgundy and Champagne are most impacted," he says. "These regions were already the best performers in 2021 (up by +20-25% and +40-45% respectively) and clearly have continued in the same vein across 2022. Supply headwinds over the coming years will only pour further fuel on the fire."
Survival of the fittest
A Darwinian survival of the fittest scenario is likely to play out, and the producers that are quickest to adapt to the changing climate, and in possession of the funds to invest in preventative measures, better equipment and the most talented winemakers, simply have a disproportionate advantage compared to less prestigious growers. "Top producers are best placed to reduce their yields in order to maintain the quality of their wines, as they have less financial limitations. As such, the top blue chip wines will potentially be further segregated from the rest of the pack," says O'Connell.
Passionate about preserving the quality and identity of its wines in the face of climate change, last year Bordeaux heavyweight Château Cheval Blanc published an 85-page manifesto outlining its commitment to agroecology. Rooted in a desire to create a sustainable vineyard ecosystem and enhance biodiversity above and below the soil, the use of year-round cover crops, the introduction of sheep and bees, and the planting of over 3,000 trees – including 80 fruit trees within the vineyard plots – are helping to protect the vines from scorching summer sun, while encouraging them to develop deeper root systems, helping them to retain water more efficiently in periods of drought.
"We want Cheval Blanc to taste like Cheval Blanc forever, but erratic weather conditions are becoming increasingly frequent and extreme – we're getting more rain in winter, more storms, more frost, more summer heatwaves and droughts, so we're trying to find a solution to counter these effects. We need to act now and pave the way for the next generation," the estate's technical director, Pierre-Olivier Clouet, told Bordeaux Index. "If we do nothing, the taste of Cheval Blanc will change. Because of climate change, we're going to have higher alcohol, drier tannins and riper fruit. If we want nothing to change, we have to change everything." The solution, he believes, lies in agriculture and the steps that are taken in the vineyard. According to Clouet, Cheval Blanc's shift to agroecology and earlier picking are helping to preserve the freshness, vibrancy and length of the estate's flagship wine, and maintain the delicacy of its silky tannins.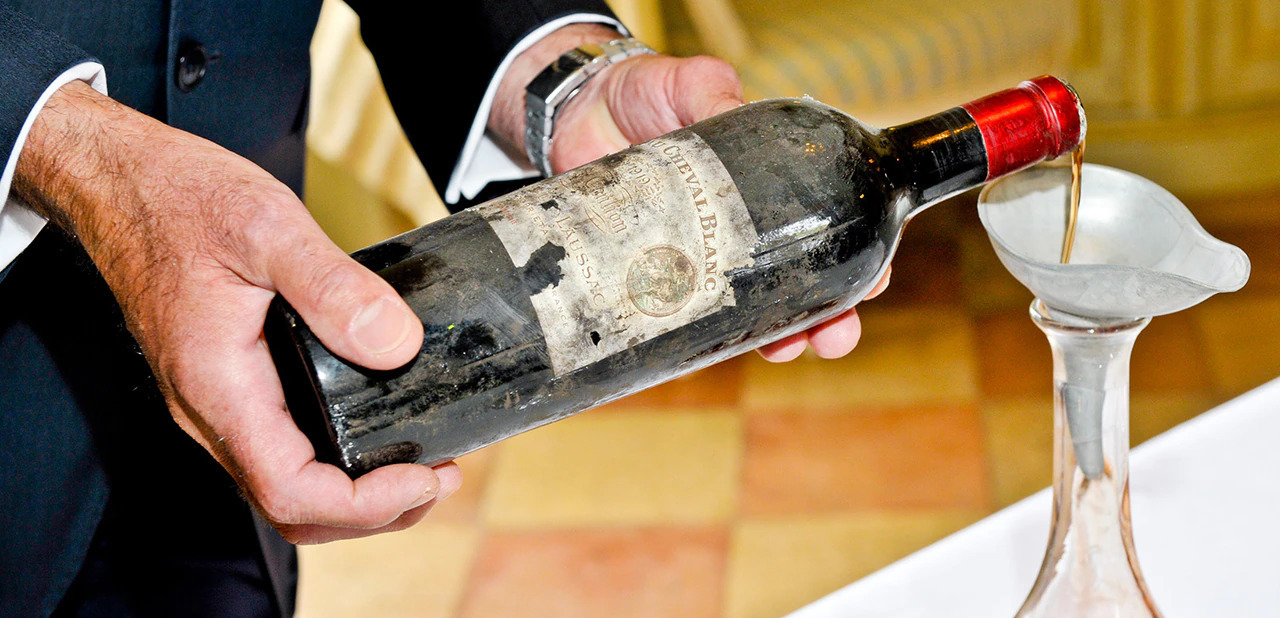 In a bid to future-proof Bordeaux against the effects of climate change, last year the INAO allowed for the use of six new grape varieties in the region that are equipped to cope with high temperatures, including Marselan and Touriga Nacional. Clouet welcomes the move but is wary about relying on them too heavily. "If we don't make changes it's going to significantly impact the region, but we need to be careful about our approach, as we need to respect the identity of the terroir. The answer doesn't lie in planting Tempranillo or Syrah. The solution is as simple as being in the vineyard and observing what needs to be done – a lot of it is down to common sense," he says.
Fellow Right Bank estate Figeac – which was among the top-performing wines on Bordeaux Index's LiveTrade fine wine trading platform in 2021 and has been promoted in the classification this year – has created a more climate-resistant Merlot clone that produces lower levels of alcohol to help retain freshness and balance in the wines, in tandem with a vigilant pruning regime.
The long view

In Champagne, Jean-Baptiste Lécaillon, cellar master at Cristal maker Louis Roederer, admitted to Bordeaux Index that 2021 was the most challenging vintage of his 32-year career. "The biggest challenge was fighting against downy mildew, as half of our vineyards are certified organic. It was a very demanding process – we had to fight seven days a week from April to July to save the crop," he reveals. "2021 was complicated in Champagne, but 1958 was worse, and 1897 was a lot worse, so I shouldn't complain." Lécaillon admits that global warming has in recent decades been beneficial for the Champagne region in terms of its output. "Forty years ago, we used to have to pick late into October and struggled to ripen our grapes, and now we can produce a vintage wine every year," he says. However, while it is clear that the pendulum has swung perhaps too far now, Lécaillon nevertheless takes the long view, believing that we're experiencing one of many cycles of warming. "The climate has always been changing. It's been cooling down and warming up for centuries. Our job as farmers is to adapt to these changes to mitigate the effects – we have the tools," he says, predicting that dry farming will become increasingly important in the future, and "the only way to make exceptional wines".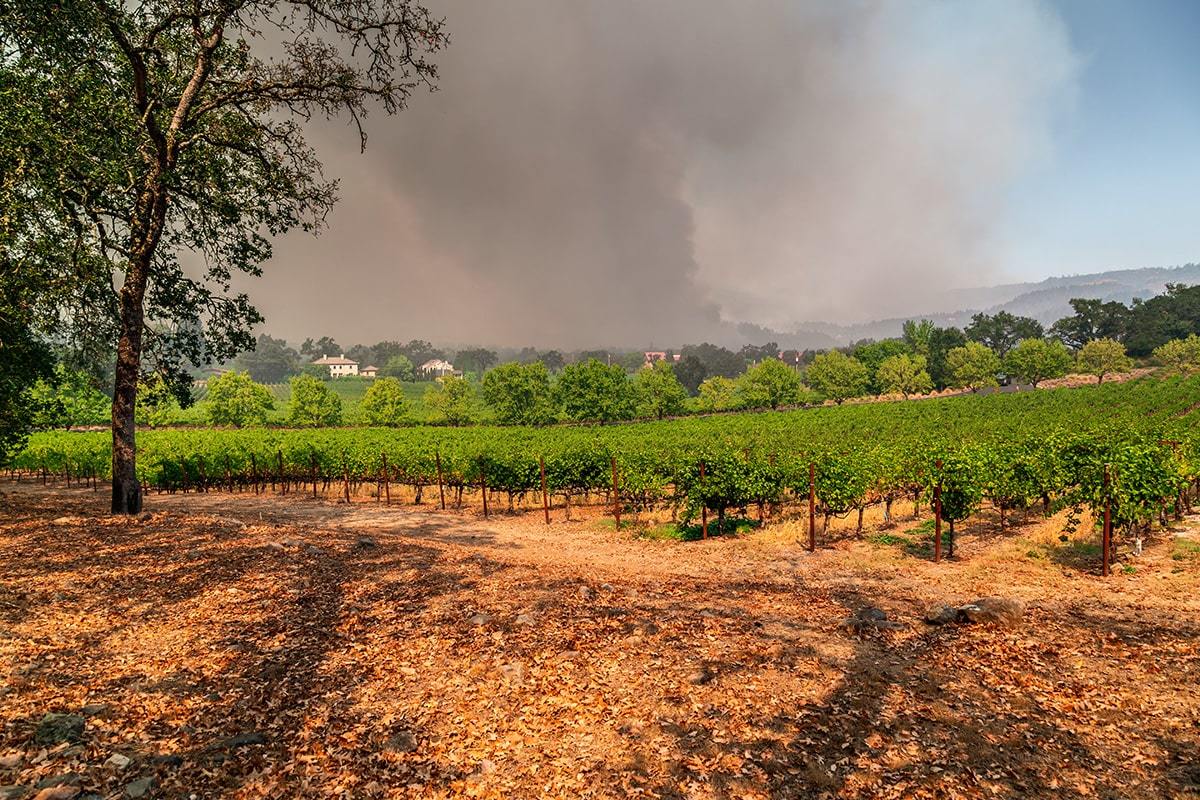 Leaving no stone unturned, Lécaillon is investigating how Champagne's lesser-known grapes can be used in the fight against climate change. He has an experimental plot in the Marne Valley planted with all seven of Champagne's permitted varieties, which he treats like a library archive. "Pinot Blanc is quite used to the heat, so it would be a good grape to work with in warmer conditions. Petit Meslier, meanwhile, has a lot of acidity, so it could be an interesting way to build freshness in blends. They all bring something to the table," he says. While the likes of Taittinger and Pommery have planted vineyards in England as a safeguard against global warming, Lécaillon doesn't think they've gone far enough. "The vineyards are only 300km north of Champagne. If things really start to change then we need to be planting 2,000km north – somewhere like Canada or Hokkaido in Japan."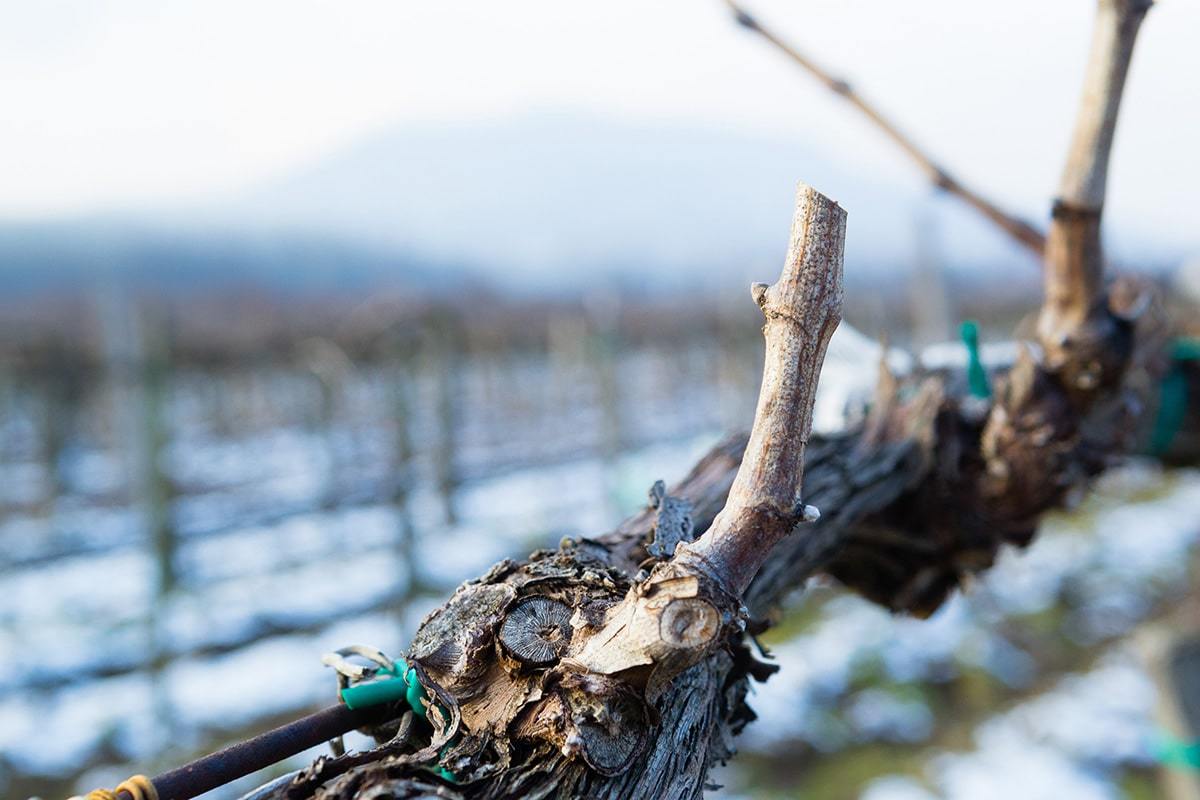 Stylistic shift
Matthew O'Connell of Bordeaux Index believes we'll see a stylistic change within some of the world's top fine wines as the world warms up and growing seasons become increasingly extreme. "The profile of blue chip wines will move
further away from the classicwines of the '80s and '90s." Indeed, one of the French regions most under threat from the searing sun is the Rhône Valley in the south, where the start of harvest is now two weeks earlier than it was 30 years ago. According to French wine expert Andrew Jefford, over the same period, the wines of Châteauneuf have gained 2% alcohol by volume while losing over half a gramme per litre of acidity, putting the balance of the wines at risk. The future of the Rhône's two flagship grapes – Grenache and Syrah – is also in doubt, due to the former's propensity to drive up alcohol levels and the latter's discomfort in blistering heat.
Revered Rhône producer Michel Chapoutier has noticed that his vines are more heat-resistant since converting to biodynamics. "In the extreme heat of 2003, our biodynamic vineyards were the only ones that coped with the high temperatures, as they had much deeper roots. I was worried we were facing a similar situation in 2020, as it was almost as hot as 2003, so there was a risk that our wines would be unbalanced and too concentrated, but it wasn't the case, as the vines adapted surprisingly well to the heat and the grapes retained their acidity – the vines went into auto-protection mode," he says. With hotter summers on the horizon, reining in alcohol levels is a top priority for Rhône producers. "We have to be careful not to make wines with 16% alcohol – we need to find solutions and a way to adapt. The move towards organics is a good start, as we need to work with nature, not against it," says Chapoutier.
Could fears that the flavour profile of certain fine wines may change beyond recognition fuel a rush to snap up older vintages that serve as time capsules back to an age of elegance? O'Connell isn't so sure. "Climate change will impact on the supply of blue chip names across vintages rather than a big rush on older wines. A lot of the wealth driving the market prices are new market entrants for whom the profile of classic vintages is largely irrelevant. So we may see more 'solar' vintages, but that's most relevant if you have good knowledge of the classic older vintages. Instead, a large proportion of collectors and investors are focused on market access and outright quality, rather than style," he says. "If buyers of younger vintages fear that upcoming harvests will deliver lower yields (as has been the case with Burgundy recently), this could over time lead to a real squeeze in the market, something we are already seeing embryonic signs of. Indeed it has long been received wisdom that top older vintages must be more expensive than top younger vintages, but even if older vintages rise in price, we may see younger vintages move further and finally reverse this long-established trend."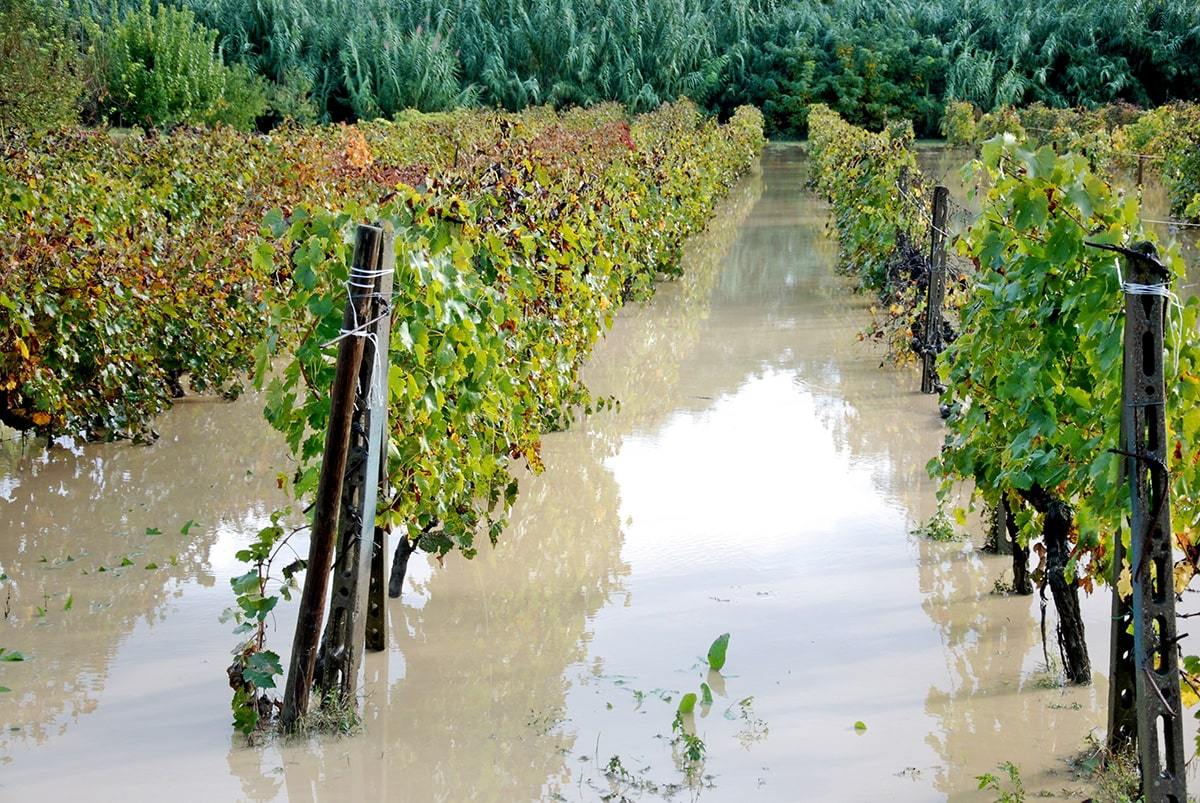 Looking further into the future
You can envisage a world – whether in 2-3 years, or 5-10 years – where we have seen continued strong price rises in wine driven by wealth appreciation, catalysed further by increasingly limited supply from climate change factors. The world's finest wines may be best placed to mitigate the climate-imposed pressures but at the very least the impact on prices will mean they are accessible only to a wealthier set of collectors.
What about in 25 or 50 years, assuming the global 2050 targets are not met or do not provide the offsetting impact hoped for? Will this lead to a broad change in the fine wine landscape as we know it? Reduced quantities is a base case, but currently there is room for optimism more broadly, though it's clear that if winemakers want to preserve the DNA of their wines, they need to be open to change and adaptable in their approach, as Louis Roederer's Lécaillon astutely observes: "We need to adapt, disrupt and find new practices if we want our wines to stay the same. Otherwise, the climate will dictate the changes." Currently there is evidence that many of the best producers across top regions are keeping pace with the changes, constantly striving to innovate while staying true to their vineyard's terroir; but it is certainly a battle and one where we will likely see the survival of the fittest and less ability to adapt and maintain consistency by those producers not in the upper echelons of the fine wine market.

Finally, one of the most common longer-term questions is around regional substitution: if certain marginal regions such as Burgundy and Champagne face increased challenges, are there beneficiaries in previously less viable climates? English sparkling wine is an oft-cited category likely to benefit from such a trend and indeed even over the last 20 years we have seen a marked uptick in vintage consistency and reliability. However, at the same time it must not be underestimated how long it has taken for the reputations of the world's top wine regions to be established – not just the ongoing quality of the wines but also their reputation for reliable ageability. So on the one hand, there can be little doubt that less "mainstream" fine wine regions becoming more viable will undoubtedly work only in their favour, but the gradual nature of the change and the fact that a long-term reputation takes – by definition – many years to develop means that this effect may be less significant than one might intuitively think.
The pace of change in this context is likely to be much more pronounced at the lower end of the fine wine spectrum and indeed into the broader wine category, where cost is so critical and long-term reputations and proof of ageability of far less significance.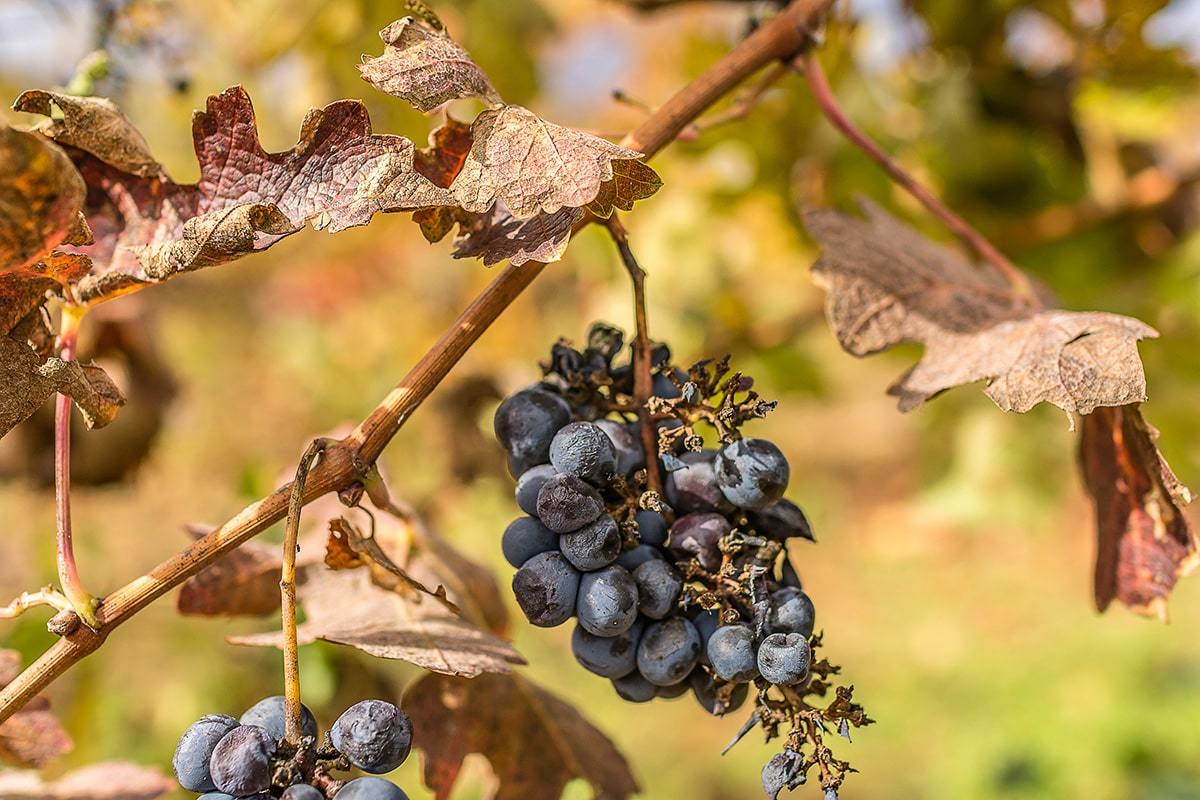 ff