A Day in the Life of Graham Weerts, Winemaker at Stonestreet Estate Vineyards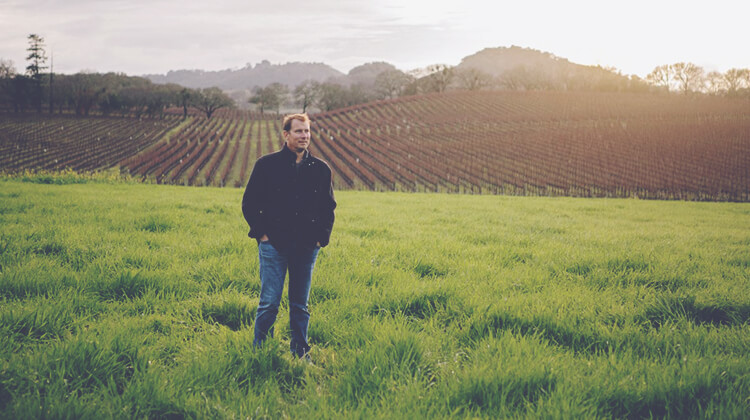 Graham Weerts
29 September 2021
My alarm goes off at…
As a winemaker and father to two girls, there is no such thing as a "typical" morning. I tend to wake up around 6:00am and try to fit in a morning bicycle ride – mountain bike or road bike. That is what I enjoy most. When I'm not spending time with my family, the bicycle is my happy place.
My commute is….
It depends on where I am in the world. I spend half the year in Sonoma County, and the other half in South Africa for alternating harvest seasons with Stonestreet in the northern hemisphere, and Capensis in the southern hemisphere. As a winemaker, I feel fortunate that each day is different, and most days are spent in the open air.
I'm responsible for…
I'm fortunate to wear many hats for Jackson Family Wines. In addition to my role as winemaker for Stonestreet Estate, and Capensis in South Africa, I oversee vineyard management of Alexander Mountain Estate and vineyard development programs for Jackson Family Wines, which includes the assessment of new vineyards and strategy development around replanting and revitalizing estate-owned vineyards.
My typical day…
We most recently finished the 2021 harvest in South Africa, so the last several months have been dedicated to picking and processing the fruit across our sites in the Western Cape. It was an incredible season here, and certainly, the early mornings spent with the team in anticipation of the harvest are some of the most rewarding.

My most memorable moment…
Opening a bottle of 1987 Delaire Chardonnay with Mike Dobrovic, my mentor at Mulderbosch Vineyards. It was a shapeshifting wine, and we spent the whole night talking about phenolics. It had a profound impact on the way I approach winemaking, and it opened a door to understanding the complexity of wine's evolution over time.
What I am most proud of….
Beginning my role at Stonestreet in 2004 was an extremely proud moment, as I was one of the only South Africans working in the United States at the time. I'm proud of our evolution, our ability to recognize and respond to changing circumstances, and to make a statement with the wines we are producing. Under the leadership of the Jackson family, we are rooted in a core principle of sustainability – not only from a farming perspective but from a business and social perspective. I'm especially proud of the teams we've built, the people we've inherited along the way, and how we've conducted our business on an international level.

What would your Plan B have been?
Growing up, I wanted to be a farmer. I come from a farming background – my brother is a farmer and my grandfather was a sheep farmer – but ultimately it was the vine that resonated with me.