A Day in The Life of Andrea Leon, Head Winemaker and Viticulturist at Lapostolle Wines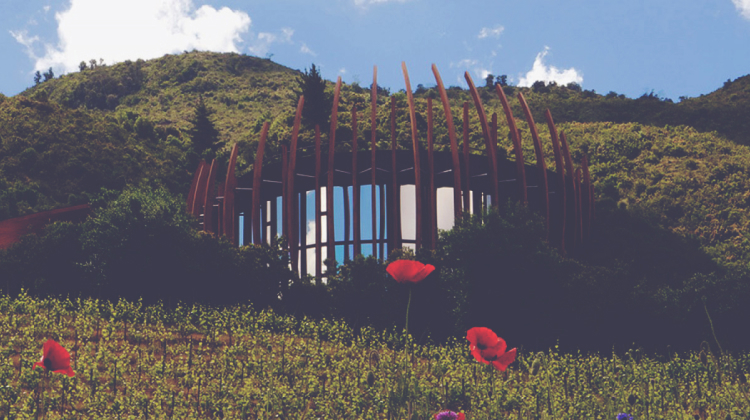 Head Winemaker and Viticulturist at one of the most recognised wineries in Chile, Lapostolle wines, Andrea Leon is something of a female pioneer in the South American wine industry. With a family of artists and a passion for nature discover how Andrea has combined the two in her current role.
My alarm goes off at...
The alarm goes on at 6.30 AM. I get up, have breakfast with the kids and send them to school…..online school because of Covid these days. Then I feed the cats & dogs and off to work!
My commute is...
It is a very short commute, from my house to the Lapostolle winery it is only a 3-minute drive. Clos Apalta is a little bit further away, it usually takes me 15 minutes to get there. As I live in the countryside, on my way to work I get to drive through vineyards and sometimes you can get stuck behind sheep or a tractor but that is all part of the charm of living in the vineyard country.
I'm responsible for...
I'm responsible for all the wines and vineyards of Domaines Bournet-Lapostolle Chile.
I make sure that the wines are true to their origin and are made under the philosophy of French winemaking, blending and age-ability, all the while maintaining sustainability with a high-quality approach.
In our vineyards we are lucky to have vines that were planted from 1920 to 2010, with more than 15 varieties in a multitude of different soils, exposures and topography, surrounded by a unique native forest guarding the fauna that helps our vineyard's biodiversity. Together with the team we care for all the above.
My typical day...
I go through my emails and then visit the vineyards with our viticulturist, to check on the parcels and our new projects. Many times a week we have tastings with our winemakers to check on the evolution of the wines ageing in vats and barrels, and prepare upcoming blends and the wine for bottling. Early in the evening, I have various meetings with our Quality Control and Admin. At the end of the day, I check my emails again to keep on top of current developments and projects. In Covid times, I have also learnt to make space during the day for zoom tastings with customers.
My most memorable moment...
True moments share "the most memorable" place, for me it has to be when my kids were born and my wedding day. Those days share a very special place in my heart and changed my life.
What I am most proud of...
My kids, Max and Samuel – 13 years old and 15 years old. They are funny, creative and talented. We enjoy exploring and travelling, cooking together and we share a deep love for music which they both share a talent for.
What would your Plan B have been?
I come from a family of artists and art has always had a very important influence on me, but I also enjoy nature, its cycles and the scientific angle that explains so much of our plant and its life. I would have been a Vet or an Artist, but found in my profession the opportunity to combine art and science in making terroir driven wines.