A Day in the Life of Cornelius Dönnhoff, owner and winemaker of Dönnhoff Winery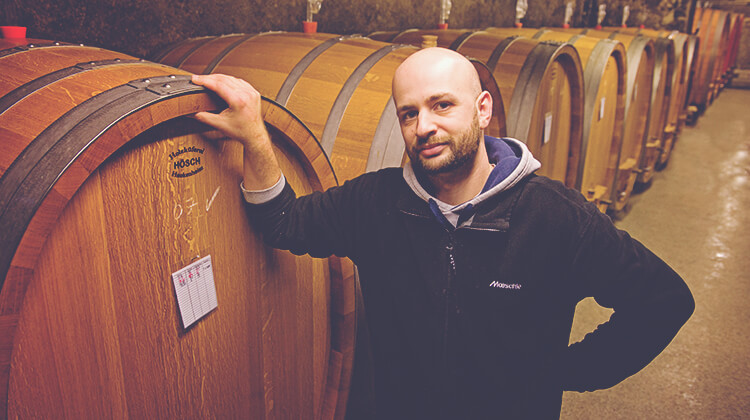 Cornelius Dönnhoff
5 January 2022
My commute is….
I live down the street from the winery. It's only a few meters, but the morning view from our terrace of our vineyards is priceless. I enjoy the freshness in the morning and usually go to the winery with our dog Paula.
I'm responsible for ….
As a self-employed winemaker, I am responsible for everything!
My most memorable moment…
Becoming a father.
What I am most proud of….
My children Laurenz and Lisa.
What would your Plan B have been?
As a child, it was always clear to me that we are winemakers and that was our calling. Wine has always been the most important thing in the family, although when my sister and I were younger we did not always love it! When my friends were at the swimming pool, I had to help out in the vineyard, and birthdays were a subordinate to work, because the vines don't know when it was my birthday. As a schoolboy, I thought the job was not for me: too exhausting, too insecure, too dependent on nature. I can't think of a better job now. An independent, half artistic, half agricultural activity in which I am outdoors a lot and work with incredible people!