An interview with Christian Seely, CEO of AXA Millésimes group of vineyards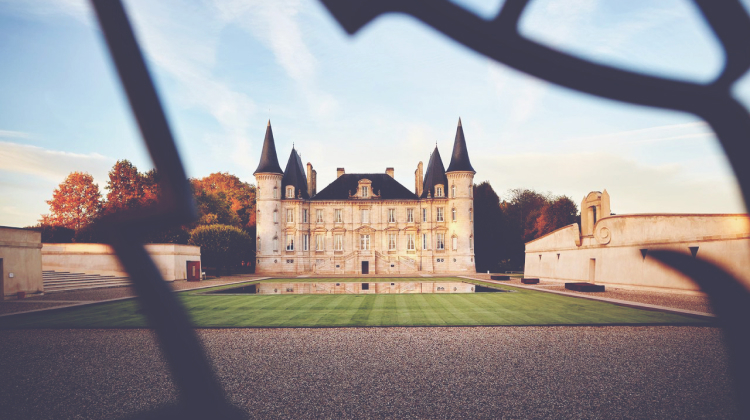 Christian Seely
7 May 2021
In 1993 Christian Seely was named Managing Director of Quinta do Noval, a new investment of the AXA Millésimes group in Portugal. In 2000 AXA invited Christian Seely to take up the position of Managing Director of AXA Millésimes following the retirement of Jean-Michel Cazes. Since then he has managed AXA Millésimes group of vineyards whose head office is based at Château Pichon Baron. Christian is responsible for a plethora of wine estates including Châteaux Pibran in Pauillac, Suduiraut in Sauternes as well as Domaine de l'Arlot in Nuits-St-Georges, Disznókő in Hungary and Quinta do Noval in Portugal. He is also the President of the Compagnie Médocaine, the Bordeaux Négociant, which is wholly owned by AXA Millésimes. Apart from these AXA Millésimes companies, he is managing director and part owner of Quinta da Romaneira in the Douro, and co-founder and joint owner of Coates and Seely Ltd, producer of English Sparkling wine in Hampshire, England. With a phenomenal wealth of experience across a broad variety of regions, Christian sat down with us and discussed the 2020 vintage at Château Pichon Baron.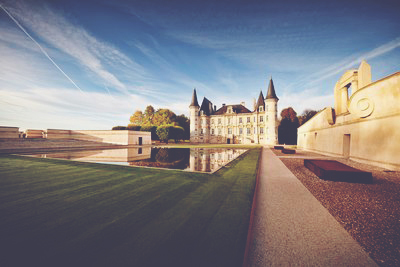 In general, how has this year's harvest been?
2020 was another stellar vintage in Bordeaux and this is the third vintage of such grandeur and consistency. This is the nearest thing to a trilogy there has been for a long time.
The vintage started off with a very rainy winter which filled up the reserves in the soil. There was a mildew risk at the beginning of the season which we had to fight and there were potential reductions in harvest but then things started shaping up very positively. We had an early flowering at the beginning of May and for the rest of the year everything seemed to happen about 2 weeks in advance. In general, it was warm, sunny and we had a couple of peaks of heat. The temperatures were reasonable despite the sunny conditions; they were the perfect conditions for ripening of grapes. We picked the Merlot in sunny conditions, it then started to rain when we were picking the Cabernet but the grapes were very ripe and healthy. There was no risk to the crop despite the rain in the latter part of the harvest. On the whole, it was a great growing harvest, particularly for the reds.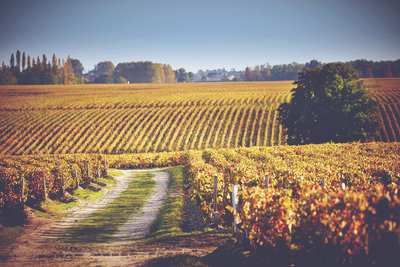 How has the yield been for the 2020?
The 2020 had low yields generally; we have heard that some people are 25% down on production. At Pichon the yields are always low because we have old vine Cabernet growing on deep gravel. Our yields were even lower this year, with a reduction of 14%. Within the grape varietals, the yields of Cabernets are lower than Merlot. The Cabernet were small berries so we had a lower weight of juice.
How does the 2020 compare to other vintages?
I would probably say it sits somewhere between 18/19 and in terms of personality somewhere between the 19/16. We are sitting on the cursor between the 2 extremely different years. The 2020 vintage is an interesting comparison to 2010, which is one of my favourite Pichons ever: it has been rather backwards in coming forwards and it is only just beginning to show. We have improved the way we manage our processes over the years; 2020 had the potential to be extremely tannic and reserved but it is not reserved at all, it is delicious to taste now - whereas the 2010 you could tell would age but wasn't delicious right at the beginning.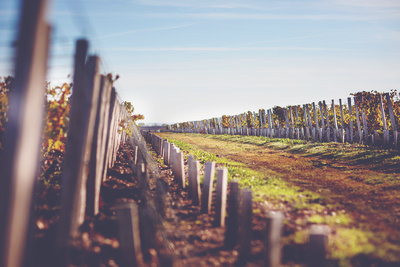 Tell us about your picking team and process?
There is no formula, every year is different. We are very much more refined nowadays on how we work out the ripeness of each parcel, in French we call that, "Intraparcelaire selection". We carry out infra-red analyses on each parcel from above to help work out which one is ready to pick. It is all about precision, precise attention to detail as to when you need to pick each parcel. Then you move on to selection; we have a laser sorter at Pichon to sort the berries. So, the fruit is as pure and precise as it can be. We remove all the non-grape product, as well as any mouldy grapes and unripe grapes. That is what makes the wines so enjoyable to drink now and why we have such harmonious wines, and this is why our wines today will age for 70 years and still be delicious. Alongside these more modern techniques we also walk through the vineyards daily, taste the grapes and discuss the ripeness analysis and the grapes' juiciness with our technicians. This method is as important as it has ever been.
How would you characterise the 2020 vintage?
This vintage is marked by the personality, purity and grandeur of the Cabernet Sauvignon grapes. The Pichon Baron was only 76% Cabernet Sauvignon in 2020 when it is often 85%+. There is something incredibly intense, fine and pure about them which has such an impact on the final blend. It was a very hot sunny vintage with a lot of ripeness, with high levels of alcohol content similar to 2018 but there is an extraordinary freshness to the 2020 vintage which is surprising due to the sunny weather. The 2020 has a 13.6% alcohol level which is high for Pichon Baron. This vintage is characterised by purity, freshness, harmony and delicate tannins. A third of a series of three great years. I would say it sits 75% of the way from 2018 to 2019 due to the finesse, purity, freshness of this vintage.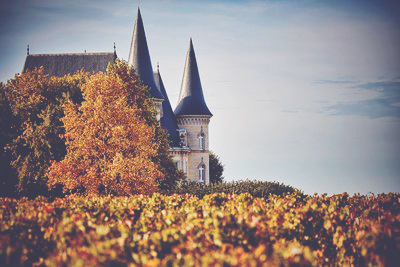 How did you manage the fermentation this year?
When you have a year with very small berries of Cabernet, the skins are very important and they make the tannins, colours, flavours and juice. In the past, we didn't manage it with quite as light a hand as we do today. We had to extract in a soft way with far fewer remontages than you would have in a year with not such small Cabernets. The technical teams used their artistic sensibility to adjust their extractive techniques for each lot as it came in. It is vital to adjust the programme depending on what you plan to do for each vat of wine and what you think the characteristics are for each parcel of grapes.
Do you think you are working harder or smarter or both?
I think doing this job, whether it is 50 years ago or 25 years ago you give it your all. If you are looking after a vineyard like Pichon Baron you give everything to it. In terms of smarter, 25 years ago it was just me with very little experience. Now, there is an accumulated experience and that is what it is all about but that doesn't mean anything if you don't get to the top. If you ever think ok, I have got the hang of this now, I know how to make a great Pichon Baron, then that is when you need to retire. You should always be thinking about what you can do better and improve on.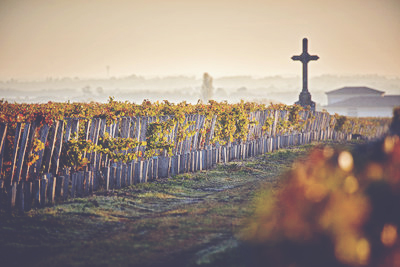 Are you continuing to learn from all of the properties?
There is definitely a cross-pollination, we all drink the wines from the different areas together which is very enjoyable but it is also a great time to think and exchange ideas between all the different vineyards. It is incredibly valuable to have such a range of vineyards in such incredible places as we do, it is a real force to have these vineyards with such brilliant people. The way we exchange ideas is through tasting and drinking.
Which property is your favourite?
Well, I am stood in Pichon Baron now and of course, I love it, but I do have a soft spot for Quinta Noval. In fact, it is a real passion of mine.