An interview with Philippe Bascaules, Managing Director at Château Margaux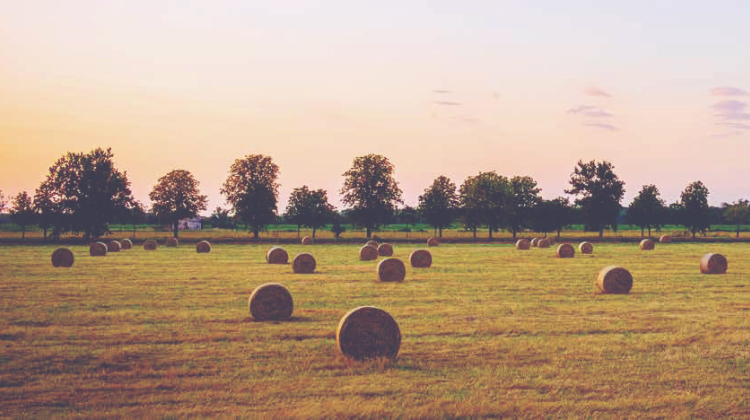 Philippe Bascaules
14 May 2021
Philippe Bascaules has been the Managing Director of Château Margaux since 2017, joining from Francis Ford Coppola's Inglenook Winery in Rutherford, Napa Valley. Bascaules had previously worked at Château Margaux as the Estate Director from 1990 to 2011 and returned to the great wine estate following the tragic death of the legendary Paul Pontallier. Using the many skills and experience he gained both in his 20 years at Margaux and more recently in the Napa Valley, Bascaules describes the 2020 vintage and the techniques they have implemented to overcome the challenges they faced including climate change.
Profile of Philippe Bascaules
I started in Beaujolais after studying for a year. Then I came to Château Margaux at the age of 27 in 1990. I was making wine at Château Margaux until 2011 when I then decided to go to Napa and became the Managing Director and winemaker of Inglenook. I did that for 6 years, when I was very happy to return to Château Margaux although for a very sad reason, the legendary and humble Paul Pontallier sadly passed away and I was offered the job. Although I was very happy in Napa, I knew I had always wanted to return to France one day and I did not hesitate to take the role and started in 2017.
Please tell us about the 2020 Vintage
It is a very good vintage following on from 18 and 19. We are seeing the same level of quality and 2020 was of course marked with Covid but for the grapes, apart from the spring which had high pressure mildew, we had the perfect conditions. We are very happy with the quality of the vintage. The result is very good for us.
The combination of lower alcohol, higher levels of tannins and higher acidity, it is not like 18 or 19 because we had very small, rich berries that were just ripe. When I say this, I mean we have a lot of complexity on the nose, a lot of freshness; this is a really classic Bordeaux vintage. Whereas 2018 had a lot of alcohol and a lot of tannins, it was not 'classic' in terms of style.
On the 13th August we had 80mm of rain which totally changed the vintage. Before that we were very similar to 18 or 19 with 50 days of drought from June 20th to August 10th which was difficult for the young vines. After August 10th we had some rain and had a large amount on August 13th and this was very good for the ripening process, it helped the young vines especially and it was very efficient for the metabolism of the vines. It was clear that we were not making an 18 vintage again because we didn't see the same dehydration levels and the alcohol level was not as high.
Towards the end of August and September the weather was beautiful and dry again; the berries were less concentrated than 18/19 but richer in phenolics in the skins.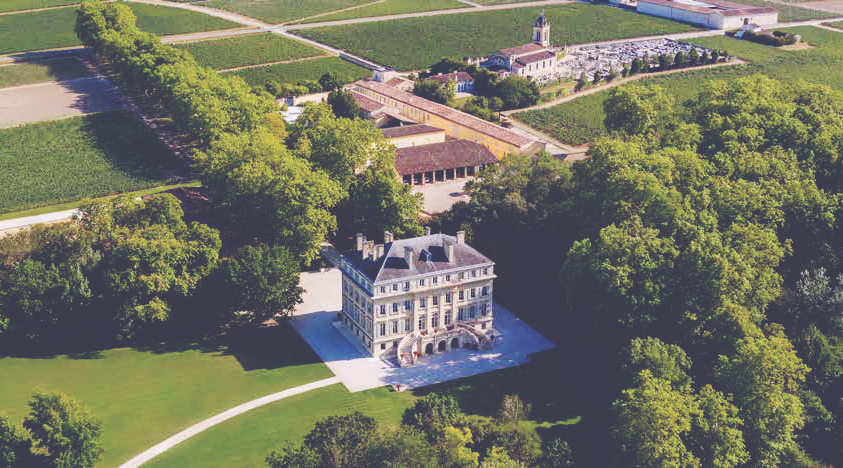 How was the harvest for the 2020 vintage and when did you decide to start picking?
For the harvest, this was an early vintage. We planned to pick in September which is quite exceptional. We started with Merlot on September 10th and finished on September 30th. We were very pleased to finish then because the temperature started to drop and the rain came in, then the weather changed completely so we were very fortunate to have an early vintage and be able to pick everything in September.
Did you change the fermentation/cap management methods to relax extraction?
Yes, we changed this after 2018. 2018 was the first vintage where I saw the speed of extraction so high. We had to react quickly to ensure we were not extracting the tannins too fast, due to this we were more prepared for when this happened in 2020. In 2019 we decided not to do any pumping over because we know our berries can have a lot of tannins. When you have small, very ripe berries, rich in phenolics you do not need to do anything with them, you just wait and leave them. Alongside these changes, we have also used a slightly lower temperature than we have in the past.
We taste everyday so we are prepared to react immediately to change the tanks, to change the temperature, to stop pumping over. We are much more precise nowadays because we have to be so reactive and have adapted to work in that way.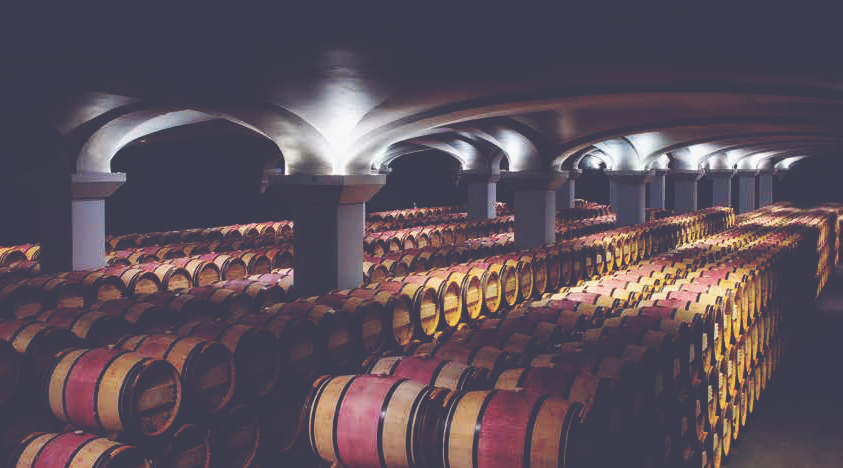 How is the yield this year?
We are pleased with the yield this year, we have made 36 litres per hectare. In comparison to 2019 we had 20% less bunches – in that year we produced 47 litres per hectare. With the rain in August and September we expected to have a little more juice but the August rain was too violent and windy to be efficient, a lot of the rain just ran off the soil rather than soaking in. So, the berries remained very small with a limited quantity of juice.
Which vintage does this harvest remind you of the most?
It is very difficult to compare, over the last 5 years the climate has been changing so much. Comparing the 2020 vintage to a vintage 10-20 years ago doesn't make sense because the temperature now is so much higher and we have such long droughts, it makes the wines so different. The wines that are so impressive, for example, '86, we cannot compare to because today the wines are not made in the same way.
In 2005 the wines were so impressive, but the tannins are much softer now. The tannin levels of the 2020 are very similar to the 2018 but we have more structure than the 2019. This vintage is a little more classic than '18 or '19 as there is more structure. It is very difficult to compare to a single vintage. 1996 was so fresh and so pure, someone said they thought 2020 could be compared to the 1996 but the 2020 is so much more concentrated so they are different.
Has the technical side of winemaking become easier or harder with the changing weather?
I think it is harder technically because when you have more alcohol it always makes things more difficult. When you are in an extreme situation, you have to react so quickly and the stress is a little bit higher. Wine is a fermented juice, so to have an easier fermentation, the alcohol lever would need to be lower. To end the fermentation smoothly, without any by-products was much easier 10 years ago; to get the tannins and balance today is very difficult due to the higher alcohol level.
20 years ago the difficulty was to have ripe berries, so we would pick later to leave them to ripen for longer. Today it is the opposite, if we pick later, we lose the freshness and there is no need, the yield is lower today and it is amazing how this has changed. For me it was easier 30 years ago because we knew the direction we needed to go in to improve the wines, we needed more ripeness and more concentration. Today it is hard to know which areas you need to improve, recent vintages have been very fresh and very classic. I meet with the team every single day to think about what can we do to improve the wine itself and what techniques we can use to do this.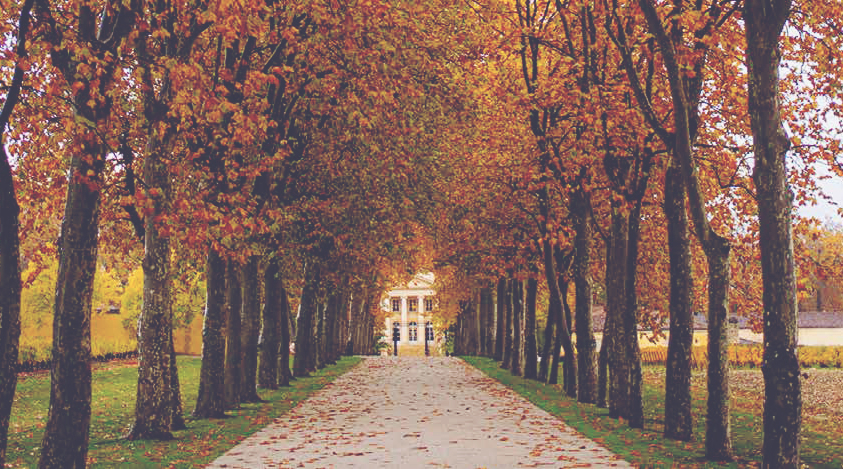 Has your experience working in Napa Valley helped with your work at Margaux?
Absolutely, I came back in 2017 and it was my first vintage in Bordeaux. But in 2018, I thought 'these are exactly the same berries as in Napa, very small berries with high alcohol and exactly the same extraction curve.'' We use the same tools here in Margaux as we used in California, to anticipate the extraction of tannins and to react before it is too late.
Do you think Cabernet will become more dominant as temperature increase?
Yes, we changed this 20 years ago because we anticipated the change due to the lower yield and the fact that Cabernet ripens more easily. We put 90% Cabernet Sauvignon in the blend of Château Margaux. We do not want to eliminate Merlot or Cabernet Franc, we want to keep the diversity, but we need to make them work together. The complexity of our wines is because we work with varietals. Changing the density, the canopy, the orientation of the rows is what we need to do now to affect how the wine will be. These are the sorts of techniques we employ before changing the varietals or eliminating any specific grape types.