En Primeur Releases: 1 June 2021
A classic St Julien which is again reaching the peak of its once-great powers is Lagrange and their 2020 has been released this morning at GBP 425. Whilst 2020 was less consistent in St Julien than in the run of previous excellent vintages, one can still find immense quality an at the typically benevolent pricing for this commune; the poster boy for quality and St Julien in 2020 could well be Lagrange:
"A wine that excels in the appellation" Jeb Dunnuck
"I always feel this Saint-Julien is underrated, but it will challenge the best 2020s from the appellation." Neal Martin
"both super intense and super elegant, featuring exquisitely ripe, fine-grained tannins and seamless freshness" Lisa Perrotti-Brown
The estate was classified a third growth in 1855 thanks to the efforts and the vision of Count Dûchatel, who owned Lagrange from 1842 to 1874. As Minister of the Interior during the reign of King Louis- Philippe and a member of the Academy of Fine Arts, he spread Lagrange's reputation far and wide. The stage was set… Then in 1983, the Suntory group, the leading Japanese wine and spirits firm, acquired Lagrange and invested heavily in a spectacular renovation. The efforts undertaken in the 1980s continue to the present day and the effects are being seen in this new release.
In 2020 the berries were so small, the skin to juice ratio was the highest the winemaking team had ever seen – almost 50/50 – and so very small yields (just 22hl/ha for their Cabernet, which makes up 74% of the blend) of utterly intense and complex juice have been fashioned into this deeply impressive wine. If you want to make sure you have St Julien covered in your 2020 collection this is one not to miss!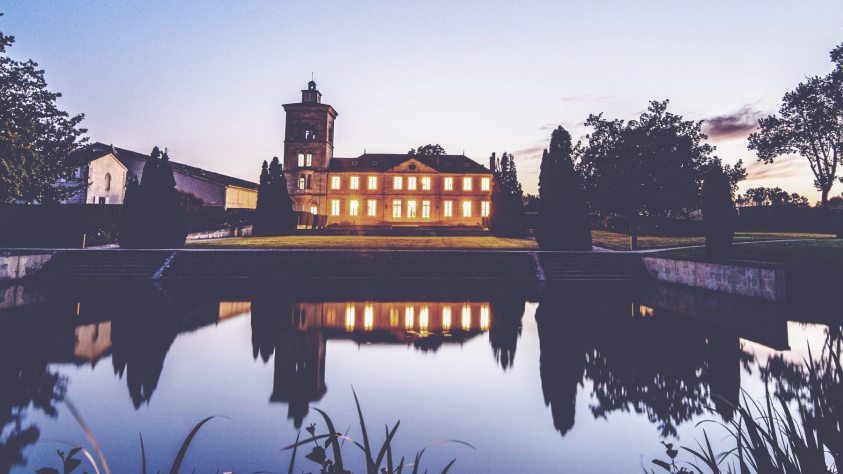 Lagrange 2020 tasting notes and prices
94-96pts LPB, robertparker.com "Deep purple-black in color, the 2020 Lagrange leaps from the glass with vibrant notes of redcurrant jelly, ripe blackcurrants and minted blackberries, followed by nuances of dark chocolate, star anise and mossy tree bark. The medium-bodied palate is both super intense and super elegant, featuring exquisitely ripe, fine-grained tannins and seamless freshness to frame the bright, crunchy black and red fruits, finishing long and mineral laced."
93-95pts Neal Martin, vinous "The 2020 Lagrange has a sensual, beautifully defined bouquet of mineral-infused black fruit, briar, touches of wild mint and crushed stone, conveying wonderful energy and precision. The palate is medium-bodied with fine-grained tannins, tensile and focused, delivering plenty of energy and an almost steely but persistent finish. This is a classy Lagrange from winemaker Matthieu Bordes and his team. I always feel this Saint-Julien is underrated, but it will challenge the best 2020s from the appellation."
94-96pts Jeb Dunnuck "A wine that excels in the appellation, the 2020 Château Lagrange has a slightly modern vibe, with plenty of oak, yet still brings classic Bordeaux tobacco, lead pencil, and earthy minerality as well as pure cassis fruits. Medium to full-bodied, balanced, and just about seamless, it's going to require 5-6 years of bottle age but should cruise for 20-25 years in cold cellars."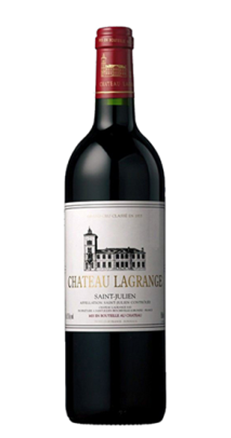 GBP 425 per case/12 IB
Other formats are available:
Halves – GBP 445 per case/24 IB
Magnums – GBP 435 per case/6 IB
Double magnums – GBP 515 per case/3 IB
Imperials – GBP 329 each IB
The earliest release from the Mouton collective has come this morning in the form of D'Armailhac at GBP 396.
It has become absolutely clear to us that D'Armailhac is no mere also-ran, indeed it is on a serious upward curve and we increasingly find it stands alone from its 'siblings' in the Mouton stable. In 2020 this is certainly the case; it is more structured than the Clerc Milon and has a fabulous sense of terroir expression. Indeed this 2020 follows the brilliant performance put in during 2018 and 2019, not to mention the superb 2015 and 2016 vintages. Benefiting from all the skills of the vineyard and winemaking team at Mouton, and being blessed with exceptional terroir bordering not only Mouton itself, but Lafite, Carruades and Pontet Canet, this wine delivers fantastic quality at a fraction of the price of its more famous sibling (and near-neighbours!).
With the Grand Vin Mouton Rothschild notching up some of the highest scores in the 2020 vintage, it is clear that the winemaking team had the measure of this extremely unusual vintage. The fabulous combination of mineral austerity, tannic frame and fantastic freshness marks it out as a wine of obvious pedigree. Neal Martin calls it "a splendid wine in the making… one of the best examples from the estate that I have tasted out of barrel." Jane Anson also recognises that it was the superb terroir here at d'Armailhac which helped fashion such a fine vintage in 2020: "a good two minutes after you have stopped tasting a wave of subtle smoke comes in - the after wash of a fine gravel terroir."
A classic, excellent d'Armailhac. Highly recommended!
D'Armailhac 2020 tasting notes and prices

92-94pts Neal Martin, vinous "The 2020 d'Armailhac, raised in 50% new oak with a planned 17-month barrel maturation, is a little deeper in color compared to the Clerc Milon. I find more complexity on the nose of blackberry, briar, cedar and pencil box aromas, less extravagant than previous vintages and more terroir-driven, perhaps. The palate is medium-bodied with fine tannins that have a little more edge than the Clerc Milon, plus there is slightly more mineralité and depth. In particular, the finish is very harmonious and fans out wonderfully. This Château d'Armailhac is a splendid wine in the making, and one of the best examples from the estate that I have tasted out of barrel."
92-94pts Jeb Dunnuck "A blend of 59% Cabernet Sauvignon, 30% Merlot, the balance Cabernet Franc and Petit Verdot, hitting 13.2% alcohol, the 2020 Château D'Armailhac sports a vivid purple hue to go with beautiful cassis and blackberry fruits intermixed with lots of chalky minerality, toasty oak, graphite, and tobacco. It has the round, supple style of the vintage yet still brings ample tannic grip, solid mid-palate depth, and a great finish. It's beautifully done and should be drinkable with just 2-4 years of bottle age yet age just fine."
93pts Jane Anson, Decanter "A little austere on the opening beats. Carving out its place more clearly alongside its two Pauillac siblings, this has some excellent sappy dark fruits, plenty of tannins and power but also elegance and confidence. This Armailac is gorgeous, lovely mid palate dept, and plenty of juicy blueberry and bilberry fruit, with lift through the finish, 3% Petit Verdot completes the blend. 50% new oak. Harvest September 7 to 29. The new cellar with be finished for the 2021 harvest, but this one was made in the temporary cellar. I really like this, it has a floral edge, a juice and freshness and sense of elegance; a good two minutes after you have stopped tasting a wave of subtle smoke comes in - the after wash of a fine gravel terroir. 50% new oak, harvest from September 7 to 29 across the three estates."
92-93pts James Suckling "A tight, linear red with blackberry, walnut and some spice. Medium-to full-bodied with firm, creamy tannins and a flavorful finish."
92-93pts Michael Schuster, WOFW "Closed, two thirds Cabernet, but just now it smells Merlot-floral/wild-rose herbal; full, crisply defined, finely tannic; compact, red-fruit ripe in flavor, long and close-grained to taste, taut, linear, upright, but full of flavor, intense without being showy, yet all there if tightly contained for the moment; discreet, elegant, refined, with superb ripe red-fruit length. Very classic, not "sweet" or obvious, all freshness, restraint, subtle minerality. Very fine d'Armailhac. 2028–45+."
GBP 396 per case/12 IB
Other formats are available:
Halves – GBP 416 per case/24 IB
Magnums – GBP 406 per case/6 IB
Double magnums – GBP 486 per case/3 IB
Imperials – GBP 309 each IB