En Primeur 2021 Releases: June 9th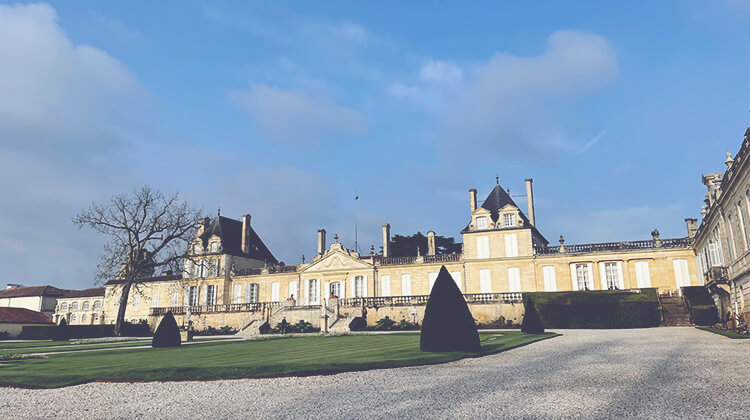 Giles Cooper, Bordeaux Index Buyer
9 June 2022
The 2021 Beychevelle has been released this morning at GBP 707 per 12. This is virtually flat on the 2020 release but crucially 15% below where the 2020 sits in the market and is comfortably the cheapest vintage in the market. This is EP done properly…
Beychevelle is a wine which has come so far in the past decade, and ever more so since their new winery was completed a couple of years back. With its many fermentation tanks, the winery has more flexibility and GM Philippe Blanc now has the ability to pick and ferment on a micro-plot level delivering more detail and terroir precision than ever before. In a tricky vintage like 2021, the impact of this facility was even more significant – and fundamentally, Blanc showed a deftness of touch which really reflects the vintage and allows the best of the estate to shine.
Then we have two very small production releases in the form of Pichon Lalande at GBP 1608 per 12 and Ausone at GBP 6000 per 12. Ausone's release is always small, and has had a notable reduction in yield in 2021; Pichon Lalande however have suffered hugely in volume terms – mainly as a result of their conversion to organics, which prevented them from treating against mildew pressure in a truly effective (albeit chemical) fashion. As a result their yields are down by 70%. This is particularly tragic as the wine is superb, with a 96-98pt rating from Antonio Galloni.
Both wines will be heavily allocated.
Yesterday we also released the great Cabernet Franc-based Le Dome at GBP 1380 per 12. The estate's new focus on balance and purity under the auspices of golden boy wine consultant Thomas Duclos (better known for his wizardry at Chateau Canon) and a beautiful, new EURO 14 million Foster-designed winery that means Le Dome 2021 celebrates its new future with a stylish swagger. We encourage you to step on board.
Other releases today include:
Trottevielle – GBP 636 per 12
Chasse Spleen – GBP 265 per 12