En Primeur 2022 New Release: Château L'Eglise-Clinet, Château Lafite Rothschild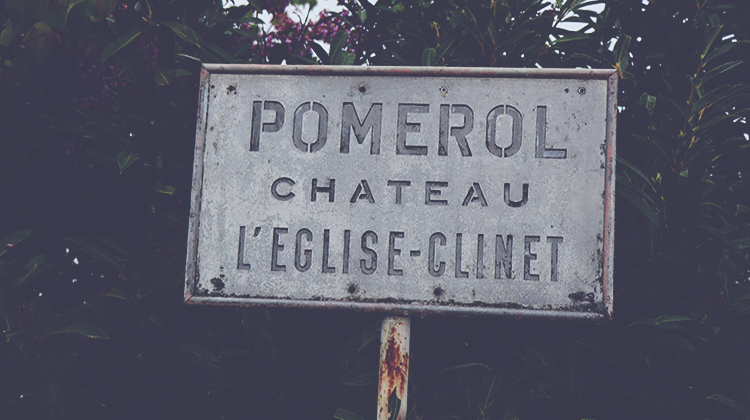 Bordeaux Index
16 June 2023
It's a momentous day for Bordeaux En Primeur 2022 with the release of one of our (and Antonio Galloni's) wines of the vintage
Château Lafite-Rothschild is one of the world's most celebrated wines. A Pauillac of unrivalled pedigree, combining perfume and power in equal measure, Lafite can match the elegance of Margaux, the structure of Latour, the spice of Mouton and the aromatics of Haut Brion. In 2022, they have achieved something quite spectacular. Exercising more restraint and subtlety than many of the wines from this vintage, the wine quietly but emphatically builds in intensity on the palate, towards an almost endless finish. More than anything – and what we discussed at length as we left the château – we were bowled over by its incredible structure and texture. The tannins, while firm, were just so wonderfully fine and detailed – almost weightless in the mouth, with a Chambolle-like latticework feel. We believe Lafite 2022 is a very strong contender for a 100-point score when it is re-tasted in bottle. "The 2022 Lafite Rothschild is shaping up to be one of the wines of the vintage." Antonio Galloni "This is perhaps the most sensuous vintage of Lafite ever produced with its dream texture on the palate." Jeff Leve
Add Château Lafite Rothschild to your Cellar
"Waves of purple delights"
This remarkable 4.4ha estate in Pomerol, became synonymous with the work of Denis Durantou who passed away in 2020. Now ably managed by his daughters the estate continues to craft some of the most spellbinding wines of the appellation: as Constance put it the 2022 gave "waves of purple delights". Tasting at the estate we found that the 2022 meticulously treads the fine line between hedonism and delicacy. Perhaps one of the elements that was most important to their success this vintage was the high proportion of old vines at the estate. In a vintage with very little water from start to finish, universally, it was the old vines with deep root system that were able to manage the marathon of a growing season.
"There's not a hair out of place, exuding the essence of this Pomerol estate with an exceptionally long, intense and paradoxically tender finish. It's a wine that may leave you spellbound..." - Neal Martin
"Turns the intensity and exoticism of the vintage on its head, unpacking it carefully, and layering up depth and character." - Jane Anson
"Straight-up gorgeous, I'd put the 2022 Château L'Eglise-Clinet up with the top tier Pomerol in the vintage, and I wouldn't be surprised to see it surpass the 2020 as well." - Jeb Dunnuck
The 2022 L'Eglise Clinet ably continues the legacy of Denis Durantou under the stewardship of Constance and Noemie, alongside long-standing cellar master Oliver Gautrat; a remarkable feat in a vintage of extremes. With a potential 100pt score from Neal Martin, this is a l'Eglise Clinet not to miss out on.