An Interview with Cornelius Dönnhoff, owner and winemaker of Dönnhoff Winery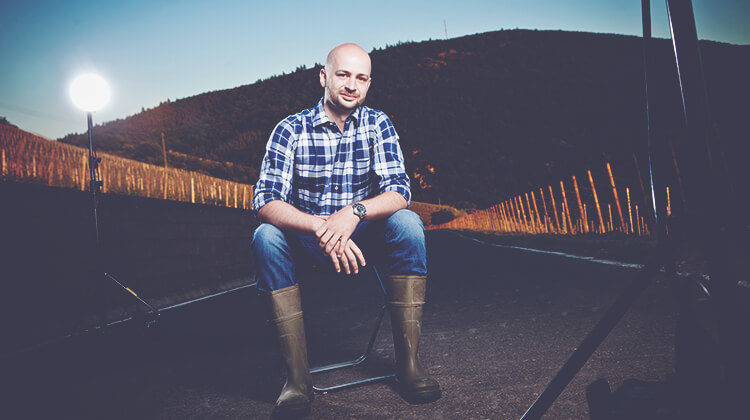 Cornelius Dönnhoff
5 January 2022
We sat down with Cornelius Dönnhoff, owner and winemaker of the famed German winery Dönnhoff. We chatted about their excellent range, rich history and intricate winemaking processes.
Tell us about Dönnhoff and how it came about?

We have been at home here in Oberhausen an der Nahe for over 250 years, the extremely scenic valley between Niederhausen and Schloßböckelheim. The first records of the Dönnhoff family exist as early as 1761; we have the family chronicle documents the early grape blossoms (1781) and the rich grape harvest (1784). It was Helmut Dönnhoff's grandfather who laid the foundation for the success of our winery. Hermann Dönnhoff (1880-1953) concentrated on the cultivation of Rieslings in top locations early on, as early as the 1920s he was bottling his best wines and selling them under location names. His son Hermann jr. (1916-1991) we owe not only the cultivation of our Oberhäuser Brücke site, but also the construction of the wine press house in 1936 and the first cellar rooms of the winery. In 1953, the winery was awarded the State Prize for exceptional viticultural achievements.
Tell us about yourself/yourselves and your background? How did you come to create Dönnhoff?
The grandson of the namesake, Helmut Dönnhoff, laid the foundation for international success and shaped the reputation of great German Rieslings worldwide with his consistent style and quality of his wines. After training in his parents' winery and studying viticulture, he took over responsibility for the vineyards and the development of the wines in 1971. "The basis for exceptional wines are exceptional vineyards. I am happy that I had the chance to acquire some prime locations and to cultivate some of them again. It is still a privilege for me that we can now make wines from great top locations. And that's more than I dared to dream at the beginning of my work." The deep understanding of great wines and great locations was passed on from grandfather to son to grandson. I am the fourth generation that has taken over the family business. I began training in 1999 and continued until 2007, after various stays abroad, I was initially responsible for the vineyard and cellar; today I have overall responsibility. The winery remains a family business in the truest sense of the word.
Tell us about your key influencers and where your inspiration comes from?
My main inspiration comes from wines and their different culture and history in different regions of the world. I have a strong passion for a sense of place and people. We echo that through the Dönnhoff philosophy which is a representation of exceptional vineyards, inspiration can be found through passionate people that are producing great wines.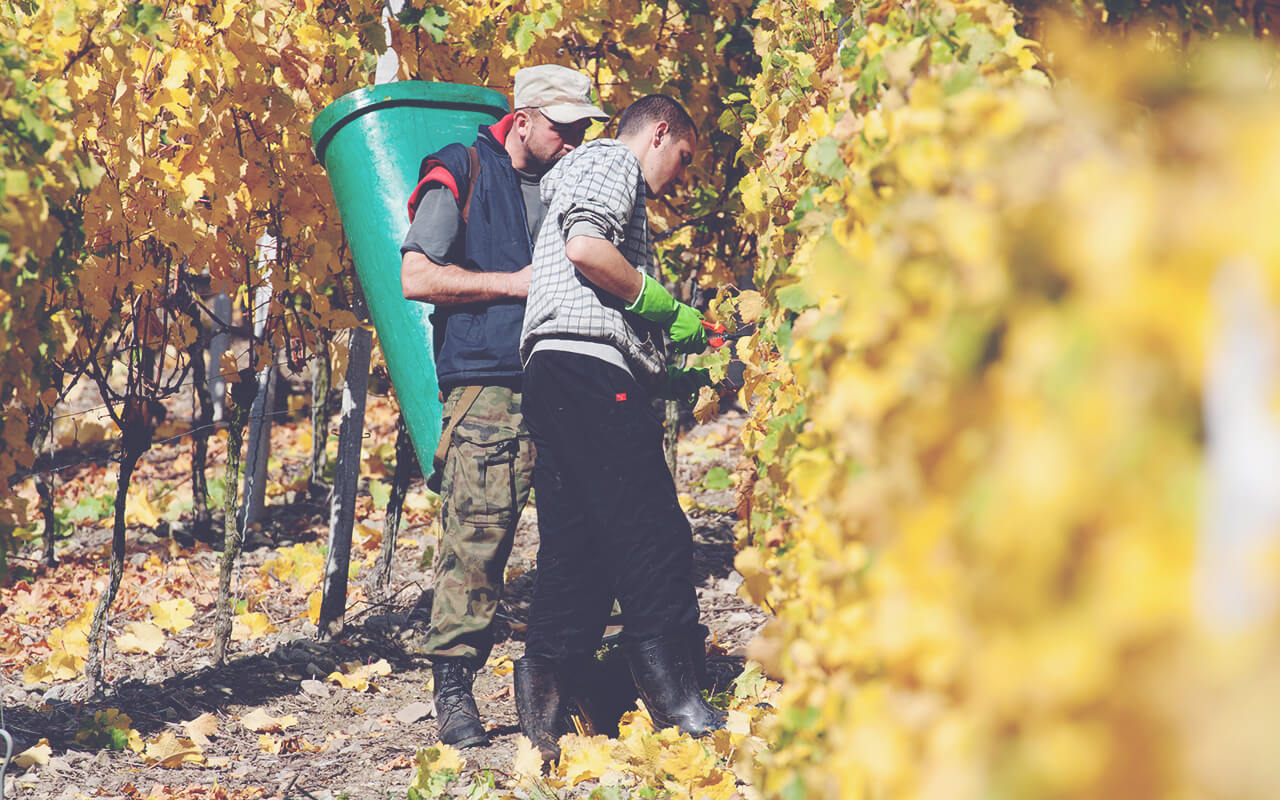 Tell us about your range and about Dönnhoff. How many wines do you have and how are they different?
We produce 20% Pinot Gris and Pinot Blanc in a dry style, 80% of Riesling in dry and fruity style. Our range consists of approximately 30 wines, although that can vary from vintage to vintage when we have the opportunity to produce exceptional sweet wines such as Trockenbeerenauslese ( TBA) or Eiswein. Our focus across all of our wines is to create wines with purity and clarity and to express the character of our vineyard sites to the best of our ability.
Which one is your favourite? Or do you tend to drink different wines depending on the occasion or mood?
I think tastes change depending on the occasion, although always an easy option to suit any mood is any of our Kabinett's.
Tell us about the production process?
Our grapes are harvested by hand and arrive at the winery in 800kg bütte, they are lifted by a small crane and gravity fed into our press. The press is situated above our cellar so that the juice is also gravity fed down to our tanks. Fermentation is mostly in stainless steel tanks for our Riesling and large oak barrels for our Pinot Blanc and Pinot Gris. These two varieties get some extended lees contact time along with our cru Rieslings, the GGs experience the longest aging time on lees, before they are racked and bottled. All of our production process is done at the winery and temperature control is essential for us to maintain a perfect environment for our wines until they are ready to be shipped to the consumer.
How long did it take you to conceptualise and perfect the wine?
Both my father, Helmut and I are in the cellar nearly every day after the wines finish fermentation, constantly tasting and checking the wines. This process is done over a number of months.
How many bottles do you tend to make in one year?
We make around 150,000 bottles annually.