Margaux's charmer: Château Palmer in focus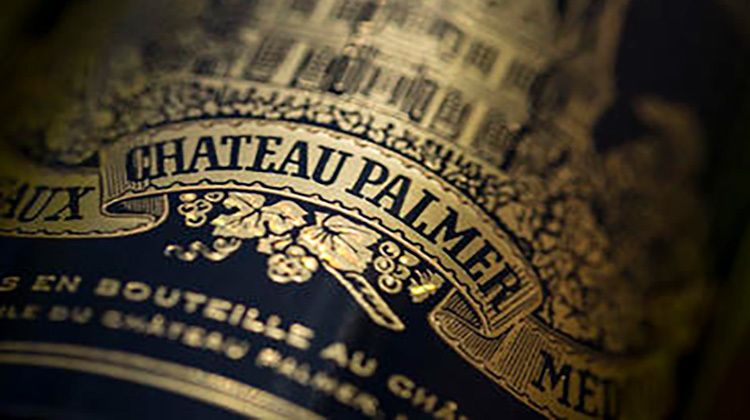 LiveTrade Team
27 June 2022
With its neo gothic turrets and elegant façade, Château Palmer seems sprung from a fairytale, and its wines are equally enchanting. One of the leading lights of Margaux, Palmer punches above its third growth status, crafting beguiling wines which are increasingly scoring up towards the same level as its first growth neighbour, Château Margaux.
The estate dates back to the 17th century and was actually once part of Château d'Issan. It takes its name from Englishman Charles Palmer, a major general who bought the property in 1814 and invested significant sums in expanding its vineyard holdings. Over a century later, Palmer was bought by four négociant families in 1938, two of whom – the Sichel and Mähler-Besse families – own the property to this day.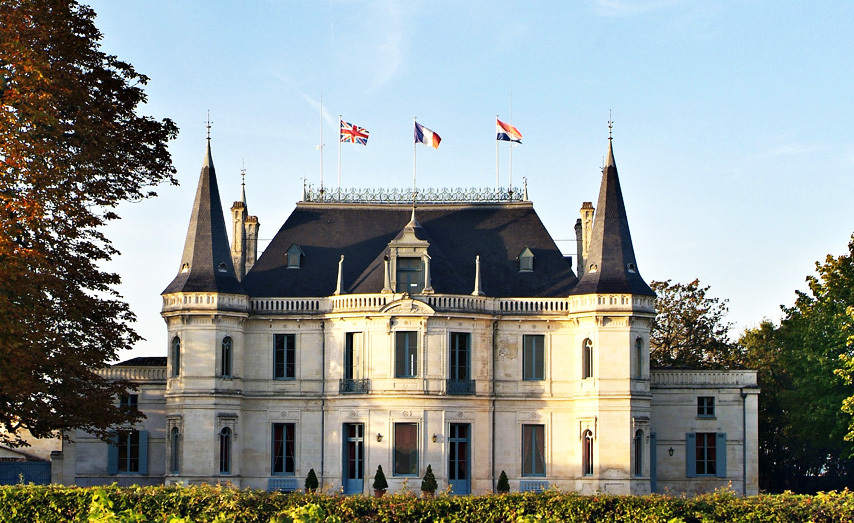 Embracing Biodynamic Viticulture
Since 2004, Palmer has been run by charismatic oenologist Thomas Duroux, who arrived in Bordeaux by way of Ornellaia in Tuscany. Keen to take the estate to the next level, Duroux has instigated major changes at Palmer, from modernising the winery and cellars to embracing biodynamic viticulture.
Having first trialled biodynamics in 2008, today the 66ha estate – planted on a plateau of gravel, sand and clay soils overlooking the Gironde – is among the leading and most high-profile biodynamic vineyards in Bordeaux, and home to an array of plants, flowers and grazing cattle and sheep that help to fertilize the vines.
"I came to biodynamics late. Firstly, it was through curiosity. Then, because of my scientific background, I was more pragmatic and keen to experiment. Finally, it was about reason and the fact that it works," says Duroux. Palmer has a strong sense of community; some 60 workers live on site in an area at the foot of the château known as 'the village'. The ultimate goal is for the estate to become self-sufficient. Taking a biodynamic approach can be tough in Bordeaux – in 2018 Palmer lost two thirds of its crop to mildew. "We had a very difficult time with mildew in 2018, 2020 and 2021, but the vineyard seems to be more resilient to these problems now. We're getting better at coping with it," says Duroux.
Unusually for a Left Bank property, Merlot is given equal billing to Cabernet Sauvignon at Palmer, with each accounting for 47% of plantings, and Petit Verdot making up the remaining 6%. Vines at the estate range from 40 to 70 years old. Duroux believes vine age is crucial in the fight against global warming, as he's found the estate's older Merlot vines are better adapted to dealing with heat spikes. "At the moment we're trying to preserve our old vines for as long as we can, as we think it's the key to retaining Merlot's character and complexity," he says.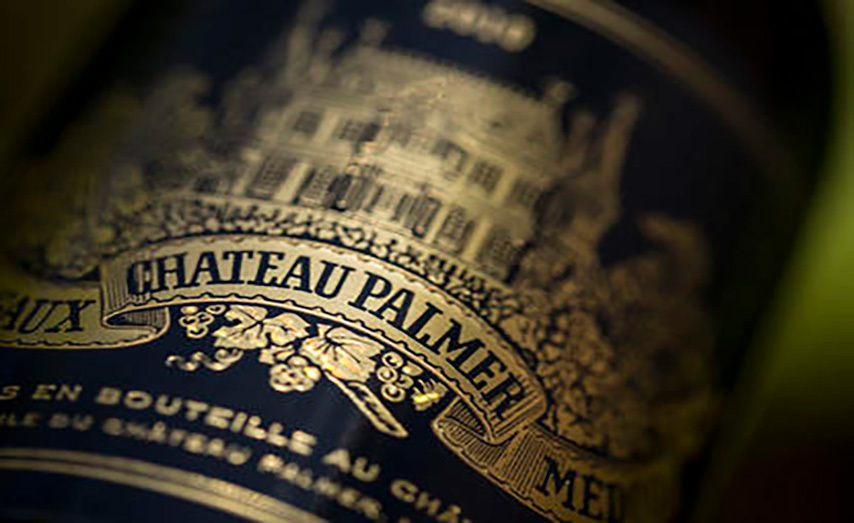 An advocate of precision viticulture, each of the estate's parcels are harvested and vinified separately in stainless steel vats of varying sizes to build complexity during the blending process. "Being biodynamic helps us to go much deeper in interpreting every single layer of our soils. Fifteen years ago we had one way to grow our vineyard. Today, each plot is managed individually. In the cellar it's the same idea; we don't make wine to a recipe. Each plot has its own identity, which we want to express, so we adapt the extraction depending on the character of the wine," Duroux explains.
Converting to biodynamics has allowed Duroux to reduce the amount of sulphur used during the winemaking process, enhancing the freshness and purity of the wines in the process. "We view our farm as a complex living organism with a lot of important components. Being biodynamic is not a revolution, but it helps us to achieve our goal of putting a place in a glass and to be very precise in the expression of the details of that place," says Duroux. Second wine Alter Ego is treated as its own entity rather than a lesser version of the grand vin. First launched in 1998, it's made from grapes grown on dedicated plots. Distinguished by its freshness and intensity, the wine has less new oak influence than Palmer. Around 8,000 cases of Alter Ego and 12,000 cases of Palmer are produced each year.


The Ageing Process
According to Duroux, Palmer doesn't have a linear ageing process. Instead, the wine goes through several drinking plateaus.
Palmer's character is defined by its aromatic complexity and distinct texture, which Duroux believes is a result of the high proportion of old vine Merlot grown on gravel in the blend. "Palmer combines the beautiful finesse and aromatics of the Margaux appellation with a unique velvety texture that comes from very specific old vine Merlot grown on gravel hills with a high percentage of clay," says Duroux, whose quest for perfection has helped Palmer to become one of Margaux's most consistent wines and a favourite among claret collectors old and new.
Since 2014 the estate has held back around half of its production each year for future release, launching its first late release – the 2010 vintage – in 2020. "Palmer needs at least 10 years to be enjoyed and less people are willing to age their wine for a long time these days. Our late releases give consumers more options and the response so far has been very positive," says Duroux, who believes en primeur still has a place, and is happy to report that Palmer 2021 sold out two hours after it was released in late May at the same release price as the 2020 vintage, certainly one of the more in-demand wines of the campaign due to yet another strong vintage.


Palmer on LiveTrade
Palmer has been a solid performer on LiveTrade, Bordeaux Index's fine wine trading platform, with the market activity having increased meaningfully with the estate's quality over recent vintages.
Among the top-performing Palmer vintages on LiveTrade are: 2005, 2006, 2009, 2011 and 2012 (average 1yr performance of 16%). Special mention also goes to the 2018 vintage which, by virtue of tiny quantities and stellar scores, has soared by nearly a quarter since release.
New vintages of Palmer have proved particularly popular, with 2016 dominating the trade share, accounting for over 20% of Palmer sales in the past five years. The 2018 vintage, meanwhile, which was given a perfect 100-point score by Neal Martin, has recently experienced a surge in sales.
Total Palmer sales on LiveTrade increased by 24% last year, out-performing the likes of fellow Left Bank stalwarts Lynch-Bages and Montrose, which saw gains of 12% and 9% respectively.
Among the noughties vintages, Duroux believes three are particularly on song at the moment. "Palmer 2009 is incredible right now; it's super open and very charming, while 2006 is a really exciting classic vintage and 2005 is also showing really well," he says. For those seeking something older, Duroux recommends the 1998 vintage – his favourite from the decade – and the more widely lauded Palmer 1999, one of the stars of the vintage.