Spain's first growth: Vega Sicilia in focus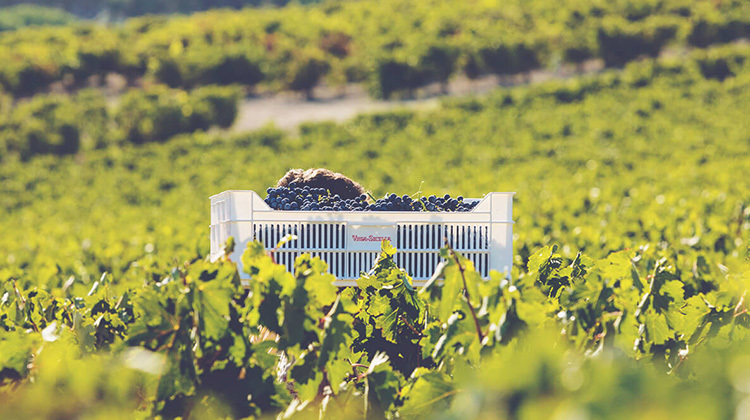 LiveTrade Team
23 June 2022
Spain's first growth: Vega Sicilia in focus
Lauded as Spain's 'first growth', Vega Sicilia represents the pinnacle of Spanish fine wine. The estate's top drop, Único, undergoes an intricate ageing process of many parts, resulting in multi-layered wines that serve as time capsules to another era. Keen for a slice of the action, Spanish crooner Julio Iglesias tried to snap up the property when it came on the market in 1982 – the same year Ribera del Duero was granted DO status. Unluckily for Iglesias, he was pipped to the post by current owners the Álvarez family, who have further developed Vega into one of the world's most prestigious estates. "Vega's reputation is built on Único's immense capacity for ageing. I've been lucky enough to try vintages from the '20s, '30s and '40s that are still showing so well," says technical director, Gonzalo Iturriaga.
Driven by a rigorous pursuit of perfection, the estate's soils, vines and wines are constantly being fine-tuned to create ever more elegant expressions of the Ribera del Duero terroir, where high altitude, limestone-rich soils, and French and Spanish grapes collide to create something beautiful and entirely unique. "Wine isn't static – it's always evolving. Our job is to keep improving what we do in order to make the best wine possible each year. We want to keep the essence of our terroir and style while trying to be ever more precise when it comes to extraction, fermentation and ageing," explains Iturriaga. Maximizing his raw materials, yields are kept low and grape selection at harvest is scrupulous.
Visionary founder
Vega Sicilia was founded in 1864 by Bordeaux-trained, Castile-born winemaker Don Eloy Lecanda y Chaves, who broke new ground when he planted Cabernet Sauvignon, Merlot and Malbec from Bordeaux vine cuttings in his arid Spanish soils, along with Ribera's signature grape – Tinto Fino – better known as Tempranillo.
The 1,000-hectare Vega Sicilia estate is planted with 210ha of vines across 15 soil types divided into 55 plots, some of which have celebrated their centenary. 70 hectares are used for Alión, which was created in 1991 to offer a more modern, fruit forward expression of Tinto Fino designed for early drinking.
Having built up a massal selection of 88 Tinto Fino clones at the estate, 25 were found to be capable of producing great wines, and are used to build complexity in the blends. Allowing for further precision, Vega's 55 plots are vinified separately. Nailing the right picking moment is crucial, as Iturriaga explains: "We love to pick 'al dente', because if you pick Tinto Fino too ripe then it can be heavy. We want to keep the freshness and verticality in the wine, so when the berries become crunchy we begin harvesting."
Indeed, Vega's array of Tinto Fino clones is a useful tool in the fight against climate change, allowing the estate to work with the later-ripening clones in hotter years to lock in the freshness. "The picking window is getting tighter each year and in drier vintages we're being much more careful with our extraction. We're also experimenting with a native yeast that helps give the grapes more acidity and freshness," says Iturriaga.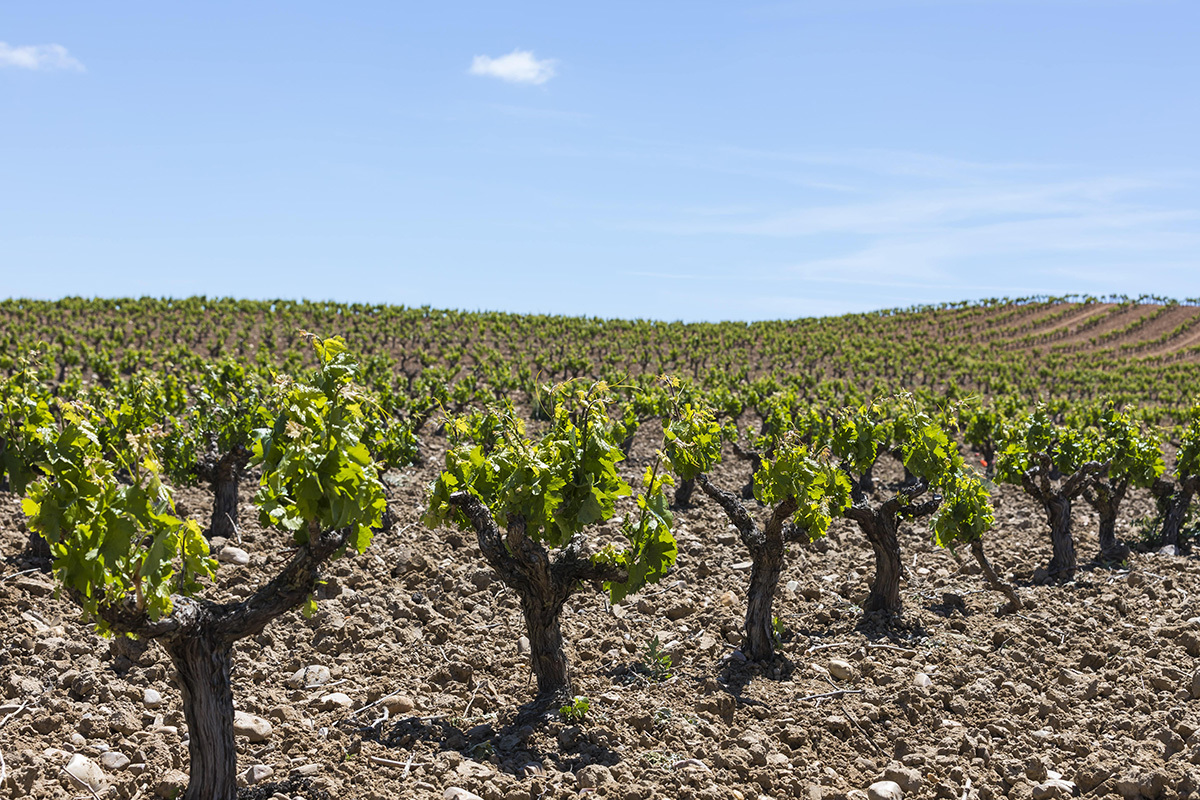 Master blender
Having an in-house cooper allows the bodega to tweak its barrel toast levels depending on the character of the vintage, ramping it up in cooler years and dialling it down in drier vintages. To lessen the oak impact in the wines, 22,000l vats are playing an increasingly important role in the ageing process and less new oak is being used across the board. With Iturriaga allowed to include up to 15% of wines from different vintages in the Único blend to add layers of complexity, he equates his job to that of a cellar master in Champagne. "We only rack the wines once a year so you have to be very sure of what you're doing. Luckily I'm not working to a recipe each year. The blending process is my favourite part of the job, but it requires a sharp intuition and a lot of time."
Flagship cuvée Único (meaning unique) and multi-vintage blend Unico Reserva Especial are aged for an average of six years in barrel and four in bottle before release, and include a small percentage of Cabernet Sauvignon in the blend. The grapes hail from Vega's top hillside terroirs rich in limestone and quartz. Like a canvas layered with paint, Iturriaga builds complexity in Único by ageing the wine in a combination of new and used French and American oak, working with both small barrels and the aforementioned giant 22,000l wooden vats.
Best of both
Único is characterised by its power, elegance, silky tannins and astounding ageing potential. Iturriaga believes the wine is Bordeaux-like early on, but becomes more Burgundian with time. "In youth Único is structured with tight tannins, but after 20 years it becomes very ethereal and enters a new dimension. When I go to Burgundy they call Vega the DRC of Spain, which I'm very proud of," he says. While approachable in youth, Iturriaga feels Único comes into its own after a couple of decades and hits a sweet spot at 30 years old – if you can wait that long.
Único Reserva Especial, meanwhile, pays homage to the Spanish tradition of blending across vintages in pursuit of balance, making it the perfect wine for impatient Único fans. "All of the complexity is there and you don't have to wait 20 years to drink it. It's the most ethereal wine we produce," says Iturriaga.
Entry-level drop Valbuena 5°, meanwhile, is made from young Tinto Fino vines and a dash of Merlot aged for five years. Offering the purest expression of Tinto Fino from the estate, it really starts to shine after a decade.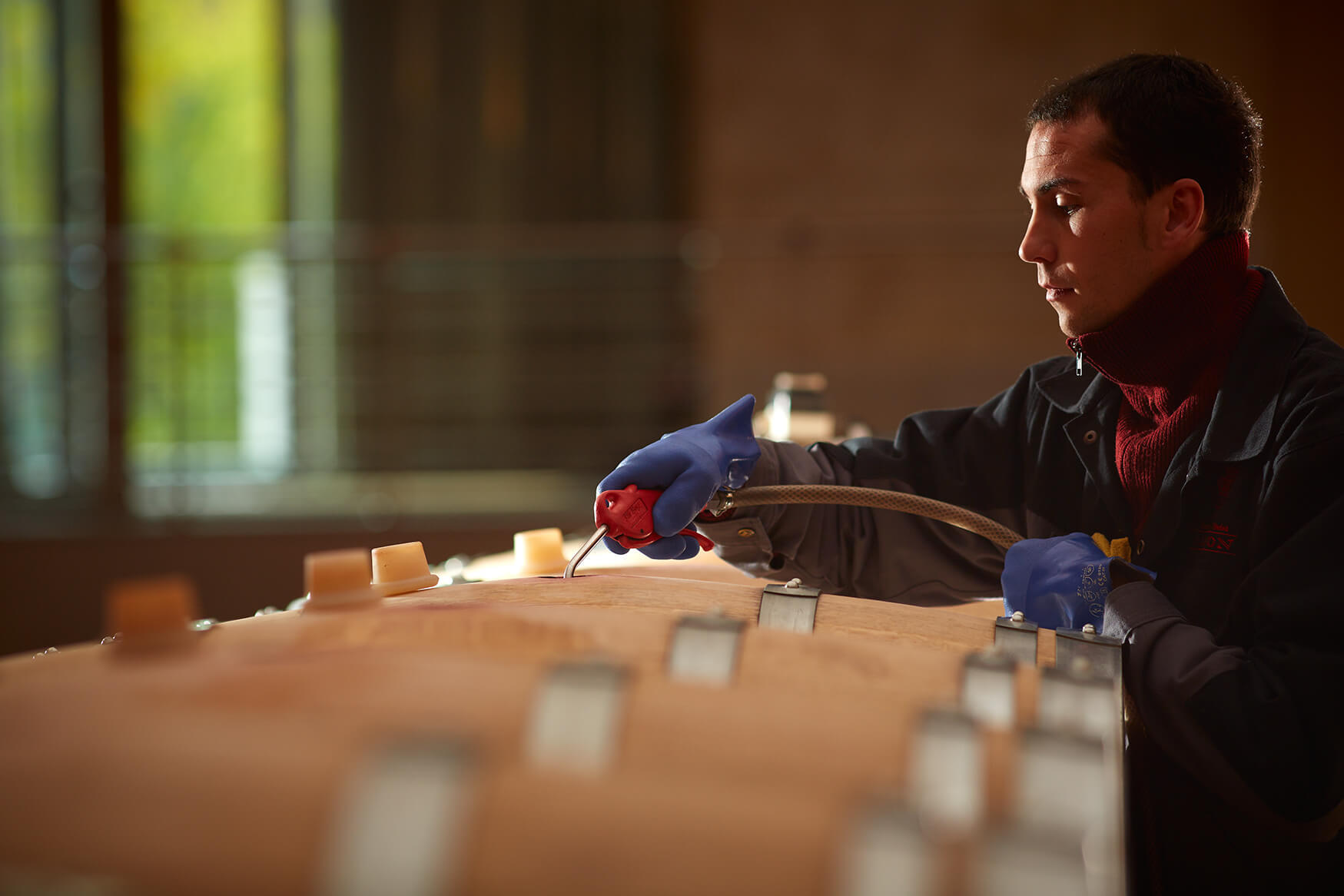 Market Context
Único has been a solid performer on LiveTrade – Bordeaux Index's fine wine trading platform – enjoying an average price increase of more than 6% over the last 12 months. Its growth has been fuelled by the strong performance of the 2006 and 2007 vintages, which have risen by 14% and 12% respectively over the last year, while Único 1996 has posted gains of 9% and the 2009 vintage is up by 7%.
Proving the impact high scores can have on prices, Único 2006 – which is currently trading for over £3,000 a case (in bond) on LiveTrade – was given 98 points by The Wine Advocate and a perfect 100-point score by James Suckling. A 12-bottle case of Único 1996, meanwhile, has a market price of £4,900 (in bond) on LiveTrade, showing a clear supply/demand trend that Vega tends to increase reliably in price with advancing age as rarity increases, a fact pattern that is less relevant to some other regions in today's market.
For collectors aiming to drink the wine in the long run, when it comes to standout Único vintages, those with a nine on the end seem to hit the mark, with Iturriaga recommending 1939, 1949, 1959, 1989, 1999 and 2009 as spectacular years worth seeking out.