Burgundy En Primeur 2020: Domaine William Fevre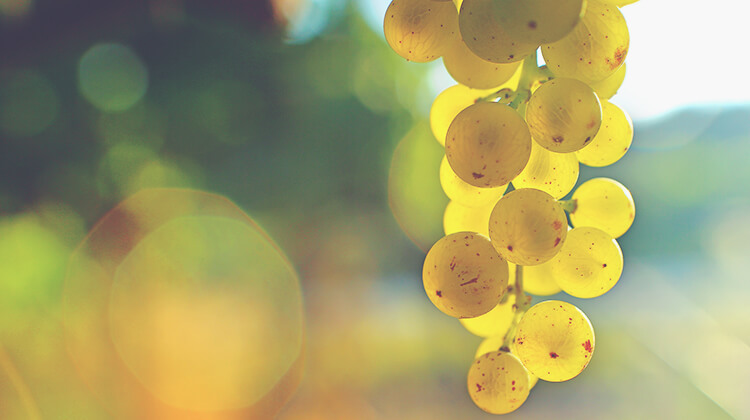 Philippe Guittard, Head of Purchasing
7 January 2022
As the price of White Burgundy continues to rise we see more and more drinkers seeking out the very best wines from Chablis. Although Chablis is, in general, much more affordable than examples from the Cote de Nuits it ages just as well and is often every bit as good! We have followed the wines of William Fevre for well over a decade and we believe that they punch well above their weight… not only in Chablis but on the global stage.
The Domaine William Fevre keeps going from strength to strength and has become a reference point producer in terms of both value for money and outright quality… Once again, in his most recent report, Allen Meadows has heaped praise upon their entire range of 2020 that we are offering you today.
"I was suitably impressed with the quality of the Fèvre 2020s and while they're not going to rival the other worldly 2014s, they are indisputably excellent." Allen Meadows
Across the board the 2020 vintage in Chablis is of very high quality, with both immediate drinking appeal and the acidity and minerality to last 5-10 years or more… In the case of Fevre 2020s the quality is outstanding. We had the chance to taste the wines at the end of last year and they possess immense purity and clarity of expression. For us they represent perfect examples of everything that is great about Chablis!
Village


Chablis 2020
(89-91) pts Outstanding Top value, Allen Meadows

"An expressive and airy nose reflects notes of mineral reduction, green fruit and plenty of citrus influence. There is slightly better density and a more attractive texture to the delicious flavors that flash good minerality on the dry, balanced and moderately firm finish. This is worth a look for its level."
Premiers Crus
Vaillons 2020
(89-92) pts Allen Meadows
"Touches of menthol and wood surround the floral and pepper scented nose that isn't quite as fresh as that of the Montmains. There is by contrast good energy to the very rich and nicely voluminous flavors that conclude in a bitter lemon and intensely saline-inflected finale. Very good but not truly special."


Montmains 2020
(91-93) pts Outstanding, Allen Meadows
"Here too the nose is elegant, pure and layered but with more floral and spice nuances adding breadth to the cooler and more restrained aromas. There is both excellent intensity and density to the mineral-driven flavors that terminate in a bone-dry, sneaky long and balanced finale. This too is really very good."


Montée de Tonnerre 2020
(91-94) pts Sweet spot Outstanding, Allen Meadows

"A cool, pure and airy nose also reflects notes of mineral reduction and citrus zest along with more prominent floral and iodine nuances. The sleek, refined and beautifully delineated middle weight flavors possess a bracing salinity on the sneaky long and well-balanced finale. Like several wines in the range, this needs to develop better depth but it is very stylish and should age effortlessly so more complexity should eventually manifest itself."


Vaulorent 2020
(92-94) pts Sweet spot Outstanding, Allen Meadows
"The restrained and layered nose makes clear that this could be from nowhere else but Chablis with its aromas of algae, iodine, oyster shell and spiced pear. The texture of the medium weight flavors is also sleek and intense with slightly better density to the youthfully austere bitter lemon suffused finish. Lovely."
Grands Crus
Bougros 2020
(92-94) pts Sweet spot, Allen Meadows

"This is restrained to the point of being all but aromatically mute though aggressive swirling eventually coaxes notes of green fruit, citrus peel and oyster shell nuances to reveal themselves. There is both excellent volume and concentration to the big-bodied, powerful and imposing flavors that are focused, structured and youthfully austere. This is very much a work in progress, and I would advise allowing this at least 5 years of cellaring and it should easily reward a decade or more."


Valmur 2020
(92-95) pts Don't miss! Allen Meadows
"Much like the Vaulorent, the nose instantly confirms with conviction that this could be from nowhere else but Chablis with its airy array of citrus rind, sea breeze, quinine and green fruit aromas. There is excellent size, weight and richness to the broad-shouldered yet sleek flavors if not nearly the same refinement on the powerful and driving finish. This even more firmly structured effort is impressive as well though with an entirely different texture."


Les Preuses 2020
(93-96) pts Don't miss! Allen Meadows
"Aromas of quinine, essence of wet stone and seashore add breadth to the nose of pear, apple and anise. Once again there is fine density and intensity to the mouth coating medium weight flavors that flash outstanding length on the bracingly saline suffused finale. This has already develop very good depth and more will also surely develop. This is potentially outstanding."


Bougros 'Côte Bouguerots' 2020
(93-96) pts Don't miss! Allen Meadows

"A deft application of wood lurks in the background of the aromas cool citrus, apple, mineral reduction and ocean breeze wisps. There is an almost painful intensity to the powerful but sleek and defined medium weight plus flavors that brim with minerality on the clean, very dry and hugely long finish. This is also potentially brilliant and well-worth considering."


Les Clos 2020
(94-96) pts Don't miss! Allen Meadows

"A cool, restrained and airy nose grudgingly divulges its combination of lemon rind, green apple, quinine and acacia blossom scents. There is again excellent volume and concentration to the powerful and muscular flavors that also coat the palate with dry extract on the impressively complex and hugely long finish. This is classic Les Clos in that it manages to be at once big and overtly powerful while remaining refined and classy. This is, in a word, terrific."