California's Fine Wines Explained
Bordeaux Index
21 August 2023
Join us as we take a deep dive into the fine wines of California and discuss the top Californian wine producers, including Screaming Eagle, Harlan Estate and Ridge Monte Bello.
To consider California as a single wine producing region is rather like treating France or Italy as if it were one giant homogenous winegrowing territory. With over 900 miles of coastline from San Diego in the South to Crescent City on the Northern border with Oregon, and 600 miles of this with land under vine, California boasts huge natural variation of latitude, altitude, aspect and soil types - the result of ancient tectonic events.
The net result is a variety of microclimates, and with no strict regulation on what must be grown where, and how. It makes for one of the most dynamic wine growing areas anywhere on the planet. At the top end, there are a number of tiny estates, making miniscule volumes of world-class wine which can fetch significant prices. Furthermore, the wines are so delectable in youth that they are often consumed on, or shortly after, release, creating a supply squeeze that dovetails with increased demand as the wines realise their actual qualitative potential.
A String of Valleys
Just a couple of hours' drive north of Los Angeles, we find a string of valleys running east to west, perpendicular to the Pacific coastline, with narrow gaps at the shoreline.
These gaps allow the fog to infiltrate the long, meandering river valleys up to 40km inland; these ancient flat riverbeds laden with marine deposits are protected by hills either side and provide a cool climate ideal for the production of top-quality Chardonnay and Pinot Noir. The trailblazers of this area were arguably Michael Benedict and Richard Sanford, planters of the eponymous Sanford and Benedict vineyard back in the early 70s (since named as one of the five most important vineyards in California by Wine Enthusiast magazine), who were the first to recognise the potential for cool climate winegrowing in what has since become the Sta. Rita Hills AVA. Subsequently the potential for Rhone varietals was investigated and a number of highly successful estates formed between Santa Barbara and San Luis Obispo further north.
The most northerly winegrowing regions of California are also its most famous with the twin valleys of Napa and Sonoma. Benefiting from the cooling fog which spreads northwards from San Pablo Bay north of San Francisco, this is vineyard territory ne plus ultra – and despite only being separated by a single mountain range, each valley has its own distinct personality and fame. Napa Valley is the spiritual home of Cabernet Sauvignon in California, although there is a good deal of Cabernet Franc, Merlot and Malbec planted alongside pockets of Chardonnay and Sauvignon Blanc. Thousands of individual producers capture a diverse variety of terroirs; soil types vary enormously from ancient marine deposits to volcanic material, and structure and style are hugely affected by aspect and exposure, in addition to altitude – i.e. whether vines are above or below the 'fog line'. Heading west towards the Pacific Ocean, over the Mayacamas mountains, we find the Sonoma Valley, divided broadly into the Russian River Valley and Sonoma Coast. The climate and soils here are perfect for cultivation of Chardonnay and Pinot Noir, from the typically richer, riper nature of the inland Russian River Valley to the cooler extremes of Sonoma Coast where it can take until November for grapes to reach full ripeness.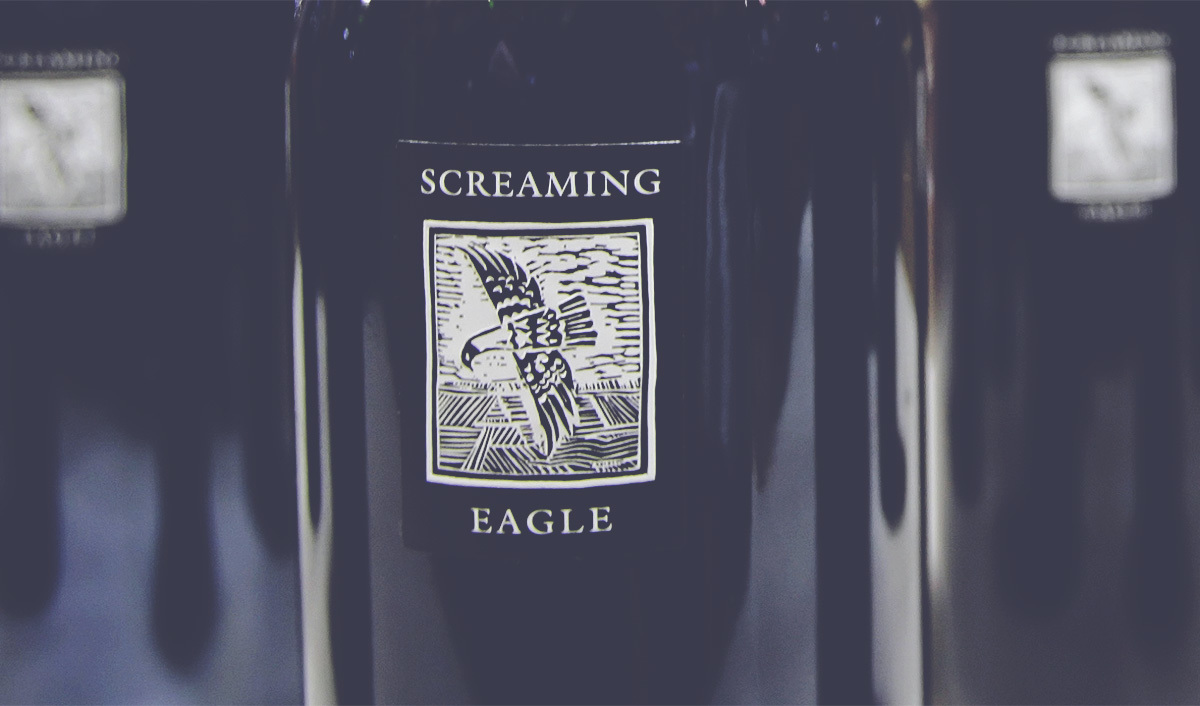 Widening the Market
Having long only been available domestically via individual 'wine clubs' or 'direct to consumer' models, more and more of these stunning wines are finding their way onto the global market as a new generation of owners and winemakers look to reach out across the planet.
Many of their traditional domestic buyers are ageing, already with deep cellars and offspring less willing to pay top dollar for new releases. This in addition to the owners' desire to see their wines rubbing shoulders with the biggest names of Europe on the tables and in the cellars of the cognoscenti sees a natural widening of the market which – with a little more education and understanding – is likely to see consumption and thus prices rise.
The Big Four
Harlan Estate is not on any maps, and directions to the winery come with references to trees and gateposts rather than google maps and GPS co-ordinates. Occupying an eagle's-nest overlook in the hills of western Oakville, this amphitheatre vineyard, whilst relatively small, is divided into innumerable steep hillside plots planted primarily to Cabernet Sauvignon. Since its foundation in 1984, the Harlan family have overseen over a third of a century of rigorous selection and development that has crystallised into one of the world's most iconic and ageable wines. In essence, the Harlan Estate story is one of maverick prescience and a long and relentless dedication to perfectionism that has few modern parallels. Distribution is strictly controlled; the current release, the 2019, trades at around £3900/3 whilst the 100-pt 2016 has already risen circa 50% to around £3800/3.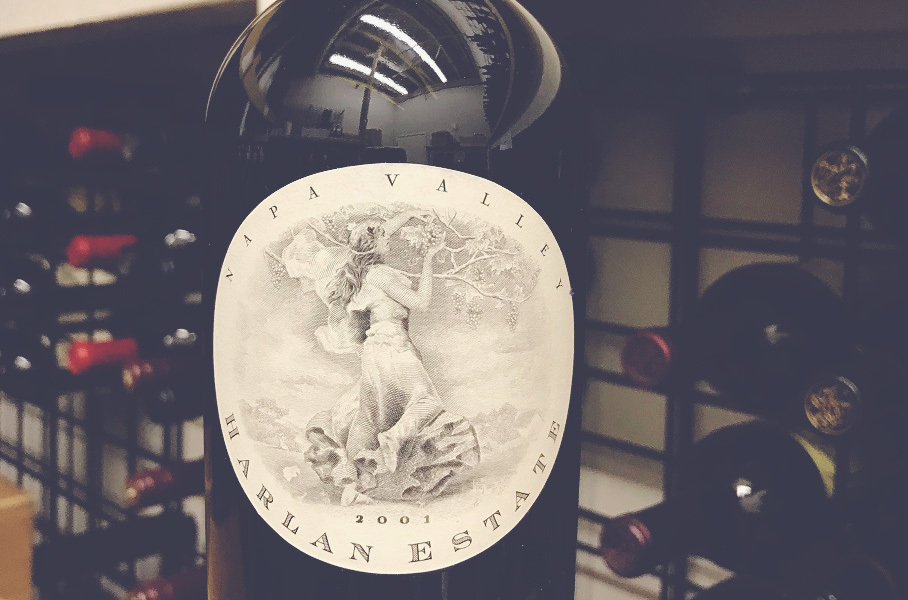 Surely on a level with Petrus and DRC in the pantheon of 'world's most famous wines' Screaming Eagle has become one of the most exclusive and sought-after estates for collectors. Founded just two years after Harlan estate, it wasn't until 1992 that the debut vintage was released to the surprise acclaim of 99 points from Robert Parker ("one of the greatest young Cabernets I have ever tasted"). With its vineyards located on the eastern side of the valley where the Oakville Crossing meets the Silverado trail, at the foot of the Pritchard Hill section of the Vaca Mountains, it benefits from incredibly complex soils and some stunning old vines which combine to fashion an unforgettable Cabernet experience. An outlier in price at an average of broadly £8500/3 for recent vintages, the opportunity manifests with recent 100-pt vintages such as 2018 and 2015 trading at between £8000/3 and £10,000/3 whilst the equally-ranked 2010 and 2007 are some 15-20% above.

In the late 1960s Christian Moueix, son of the eponymous Bordeaux company's founding father Jean-Pierre, travelled to California to study. Having returned home in 1970 to manage the family's great chateaux, he longed for the warmth of the West Coast. Returning in 1981 he discovered that the legendary Napanook Vineyard, responsible for some of the greatest wines to be made in California during the 1940s and 1950s, was for sale. He entered into a joint-venture with the owners before buying them out in 1995, elevating this exceptional but under-developed terroir into one of the great wines of California and indeed the world. Dominus was born under the premise of "Napa terroir but with a Bordeaux spirit." One of the few top-end Napa wines to be made in good volume, it is liquid enough to have the market set prices through active trading. The perfectly-scored 2015 looks an opportunity at £1350/6, some 50% below the 100-pt 2013.

Not a Napa Valley wine but arguably the most famous Cabernet from outside that region, Monte Bello is a true First Growth of California. High atop the Santa Cruz Mountains south of San Francisco, California's coolest Cabernet producing area, the Monte Bello vineyards are just 15 miles from the Pacific, range from 1300 to 2700 feet above sea level and boast complex limestone sub-soils, the likes of which are not found in either the Napa or Sonoma Valleys. Wines have been made here since the 1880s but the vineyards fell into disrepair during Prohibition. They were resurrected in the 1940s before the modern story of Ridge began in 1959 when a group of Stanford Research Institute scientists decided to take over; under the genius Paul Draper, their hippie-inspired 'hands-off' winemaking showed exactly how good the terroir here was. Monte Bello is a wine of intense purity, power, finesse and chalky minerality with staggering ageing capacity – hence it can be slower to gain in price; recent releases were around £1000/6, whilst a mature highly-scored vintage can fetch double this price.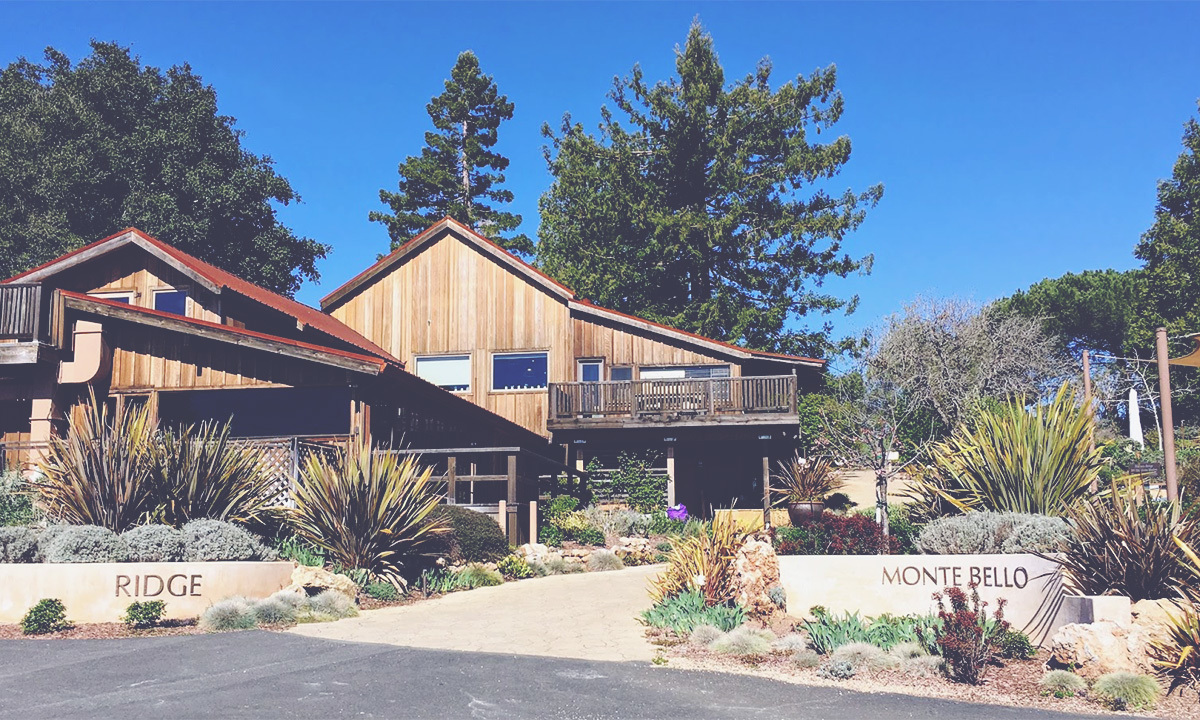 Sonoma Stars
Aubert
Napa Valley born and bred, Mark Aubert made his name at some of the region's finest producers; at legendary estates including Peter Michael and Colgin, notably working under the great Helen Turley, Mark encountered some of the finest Chardonnay and Pinot grown on the West Coast. A Burgundy obsessive, Mark was wildly driven by the belief that he could find 'Grand Cru' sites for Chardonnay in Sonoma and certain parts of Napa, and working hand-in-hand not only with his wife Teresa but Ulises Valdez (considered by many to be the finest grape grower in Sonoma) he has set about doing just that. His vineyards are planted and managed plot by plot, clone by clone, and harvested and fermented piece by piece in order to maximise the potential for each vineyard site. Accessing stock as early as possible is the key here as prices rise sharply after release, even if they do tend to stabilise somewhat immediately after. Most wines are available in the region of £150 per bottle.

Founded in 1996, DuMOL work with both estate and leased vineyards of distinction across the Russian River Valley, Sonoma Coast and Carneros (where the Napa and Sonoma Valleys separate at the southern base of the Mayacamas Mountains). Viticulturist and Winemaker Andy Smith, now with 20 years' experience at DuMOL, is committed to the vision of site expression. It therefore takes time, working with each individual vineyard, to discover its defining characteristics. Subsequently it can take even longer to make sure the right winemaking techniques are being employed in order to show sensitivity and highlight the vineyard characters in the wine. Whilst the wines of DuMOL compete with the very best in the area they remain extremely well priced. The recent 2021 releases represent a new highpoint for the estate with some exceptional scores including a perfect 100pt score for the MacIntrye Estate Pinot Noir. This is an estate that is quickly gaining a cult reputation.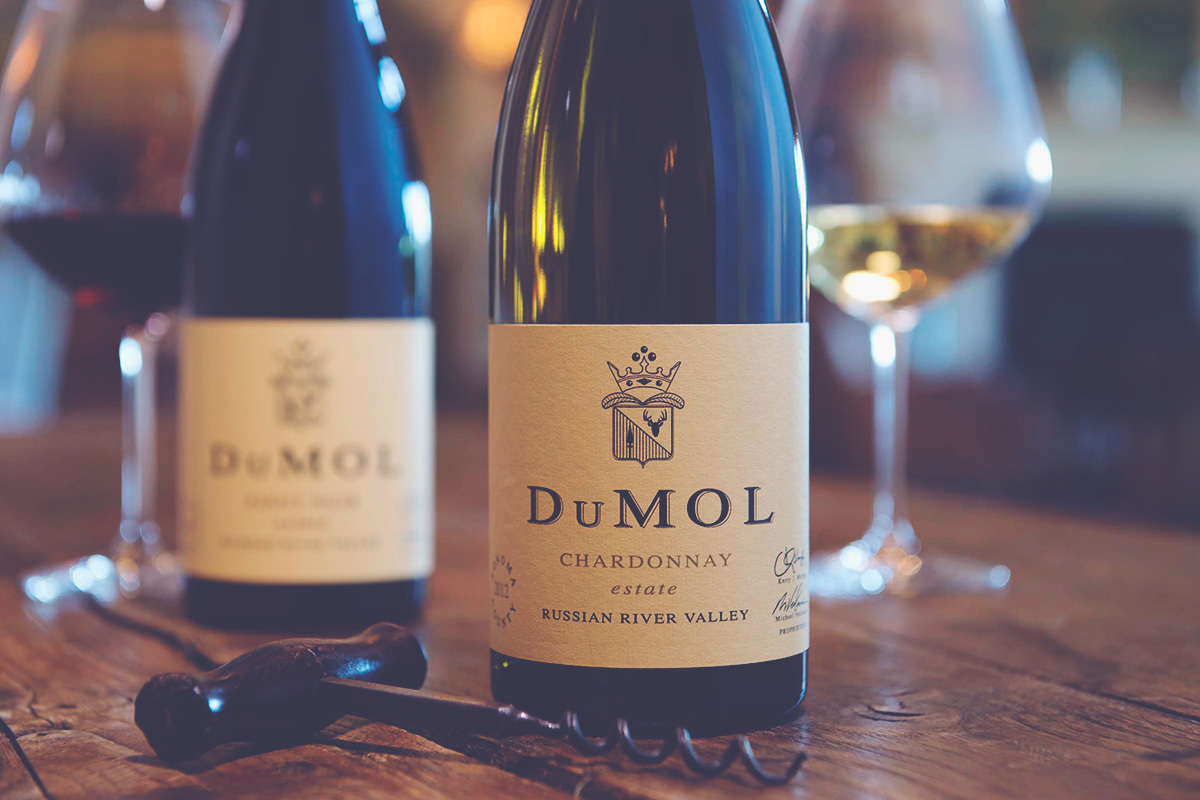 There are few bigger names in California winemaking than Steve Kistler. Having started his career jobbing with Ridge, Steve founded Kistler in 1978 and his world-class Chardonnays have been fixtures on top restaurant wine lists for decades. Whilst he was making top Pinot Noirs and Chardonnays from his Russian River vineyards Steve had long been in thrall to the coastal vineyards of western Sonoma, at the extremes of where Pinot could be grown. The cooler days and warmer nights made it a very different environment to the sheltered Russian River Valley and the fruit, which ripened more steadily and maintained more freshness and purity of character, made for wines of a very different profile more akin to Burgundy than anything else from the north of the State. In 2011 Steve founded Occidental Winery, dedicated to the production of truly world-class Pinot Noir from the Freestone-Occidental area. As with Aubert, securing stock on release is vital; the single vineyard 2020ss are available in the region of £550/6 whilst 2012s or 2010s can be as much as 40% above this.
Don Hartford is one of many legal eagles who have taken the leap from court to vineyard. Alongside his wife Jenny, daughter of the late California wine scion Jess Jackson, Don farms some of the most spectacular and rugged vineyards across Sonoma, producing world-class Chardonnay and Pinot Noir. Many of their vineyards are at such climatic extremes they can take until late October or even November to ripen meaning that these are wines driven as much by intense freshness as by luxurious California fruit. There is no doubt that the wines of Hartford Court are following a trajectory set by the likes of Kistler, Kongsgaard and Aubert… and whilst the quality is incredible the prices are still yet to catch up. You can expect Hartford Court wines to deliver in spades in the glass but in reality whilst their tiny volume and friendly pricing means very little is available further down the line prices do not move dramatically.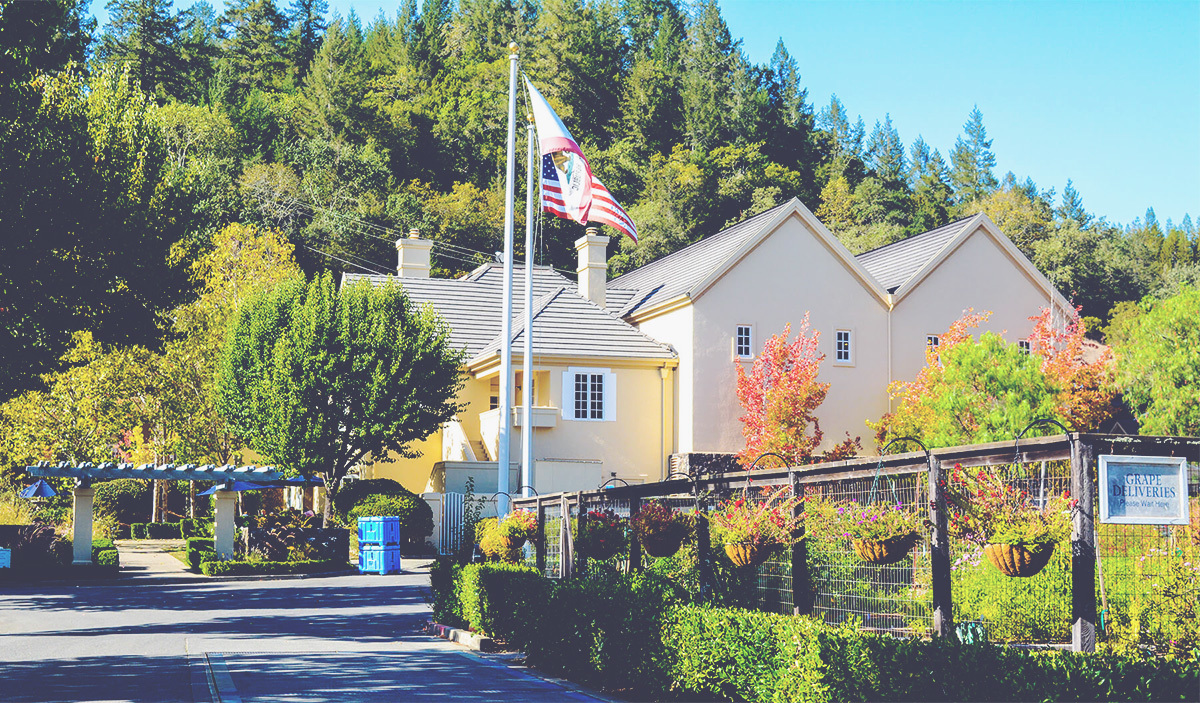 The Outlaws
In the early 90s, Manfred and Elaine Krankl began to explore the potential for Rhone varietals in vineyards just north of Santa Barbara, founding the now-legendary Sine Qua Non estate. Using primarily Syrah and Grenache, not only did the wines themselves push the boundaries of how wines could taste, feel and develop, but Manfred's artistic, naturally rebellious personality showed through their bottles and labels. Produced in tiny quantities and selling to a cult-like mailing list of committed fans, each wine carries a unique name in each vintage and their distinctive, often controversial labels designed by Manfred have lifted them into a new realm of collectability. Whilst the ultra-rare magnums and double magnums are hugely sought after, the most impressive price gains are made by 75cls which are far more likely to be consumed. Prices are hugely affected by Wine Advocate scores with serious premiums for 100-pt vintages.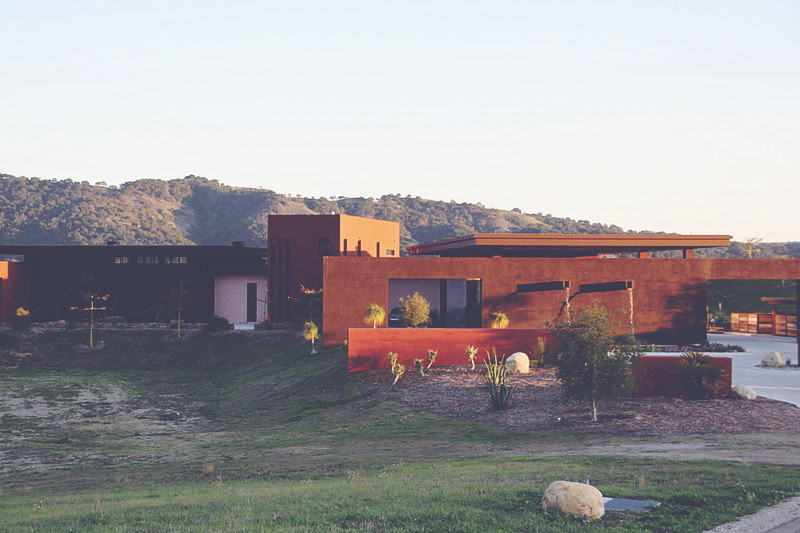 They say the apple rarely falls far from the tree and this is certainly true of Nikolas Krankl, son of Elaine and Manfred of SQN fame, and his Fingers Crossed label. Whilst their focus is on the same varietals prized at SQN, Grenache and Syrah along with a little Roussanne, and a certain amount of the 'wine as art' philosophy surrounds the project, they are not mere copycats. Nik and his wife Julia have not shied away from the natural ripeness delivered by hours of perfect California sunshine but they have added a more old-world inspired restraint to their wines. They are clearly inspired by the legend of SQN – and there are far worse inspirations to take, let's remember – but have their own unique style. Production levels are sub-500 cases and we predict huge things for them, even if it is too early to tell how they will perform price-wise.
The Next Big Names
It might sound ridiculous to talk of Grace Family Vineyards as being 'next', given they were one of the 'modern originals' of Napa Valley being planted in 1976; but with the sale of the estate to a young couple Kathryn Green and her husband Jeremy, we see even greater quality developments ahead. Comprising of the tiny Estate and Cornelius Grove vineyards west of St Helena close to Colgin's famous Tychson Hill vineyard, and the Blank vineyard further south in Rutherford, Grace Family Vineyards is managed by old friends Master Gardener Kendall Smith and Winemaker Helen Keplinger. Together they fashion tiny-production Cabernets which, whilst deeply loved domestically, seem likely to be propelled onto the world stage; a 5-case lot recently sold for $35,000 at the Premiere Napa Valley auction (June 2021) so new limits have been set and only time will tell where the new owners look to position.

Cliff Lede
Back in 2001, Cliff Lede (pronounced Lady), having made his fortune with his family construction business back in Canada, threw himself into life in the Napa Valley with the acquisition of an estate on the corner of Stag's Leap and Yountville. Cliff bought 60 acres of serious, high-quality vineyards on loamy soils, followed by a group of long-desired hillside vineyards next to Shafer's Hillside Select blocks. These south-west facing plots on shallow volcanic soils brought to Cliff's mind the famous Robert Louis Stevenson quote "Wine is bottled poetry" – hence he renamed the collection of plots 'The Poetry Vineyard'. But this is Napa: so Cliff, who cut his wine teeth drinking First Growths while listening to classic rock, named the individual plots 'The Rock Blocks': 'Sultans of Swing', 'Sympathy for the Devil' and 'Ziggy Stardust' all lend their name to individual vineyard plots. The ambition is here so expect prices to head north as demand and fame grows.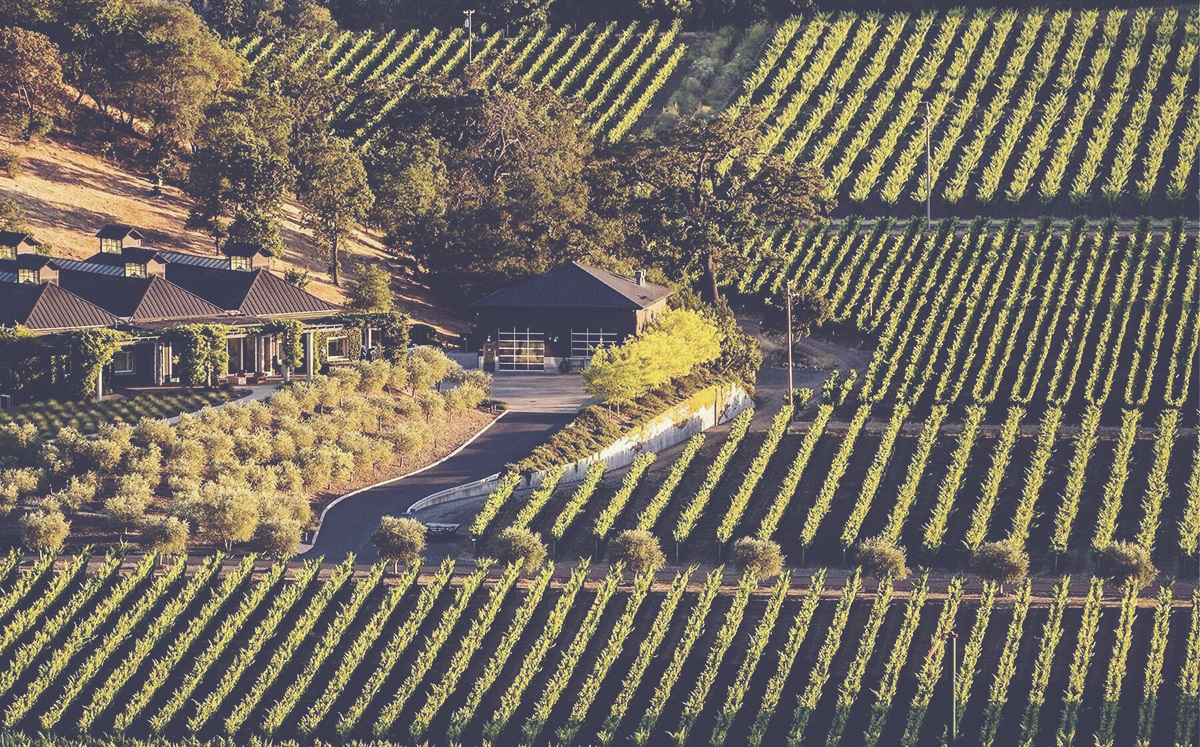 Discover Bordeaux Index's Californian fine wines here.