Uncovering Clare Valley Cabernet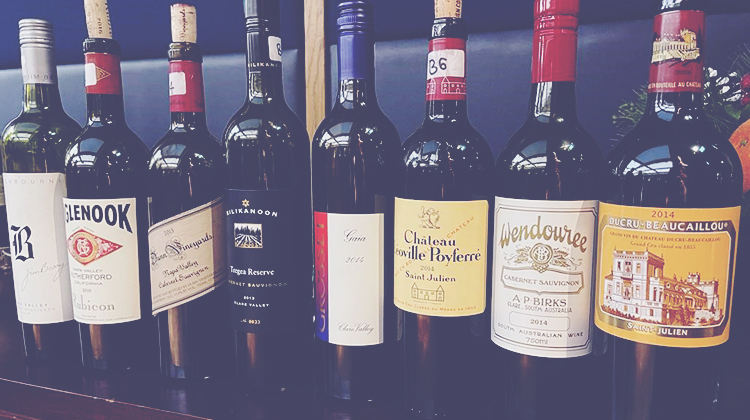 Giles Cooper
9 December 2021
The Clare Valley is perhaps the least-known quality wine producing region in Australia, despite having at least two of the most famous estates in the country in Jim Barry and the enigmatic Wendouree. In order to rebalance this situation, the Clare Valley Wine Region held a trade and press masterclass tasting in London in early December to not only tell us more about what makes this region so special, but to showcase some of their exceptional Cabernets. For it is this grape, within the realm of red wine production, that thrives in this unusual and perhaps surprising climate.
Located 130km north of Adelaide in South Australia, the Clare Valley is a string of valleys and hills surrounded by roaming agricultural plains. It's a down-to-earth farming community blessed with ancient soils ranging from iron-rich terra rossa topsoils over limestone to broken slate and sandy loams with high mineral content. Distance from big cities allows for an almost complete lack of air and light pollution leading to perfectly clear skies, and the variation of altitude delivers the essential ingredient required for growing super-fresh, focused Cabernet – a wide diurnal temperature variation. For despite the consistently hot days (averaging 30C in the height of summer), the evenings are cool and nights positively cold (averaging 13C), allowing a long, slow ripening period. As you can imagine these are truly ideal conditions for growing Cabernet Sauvignon, delivering pure fruit flavours and perfect phenolic ripeness while maintaining freshness, precision and digestible, claret-like balance.
We began the tasting with four sighted wines, followed by a blind tasting of four more Clare Cabernets matched with a non-Australian Cabernet of the same vintage. We were joined by the producers on the big screen via Zoom, each of whom presented their wines to us and took questions while we tasted.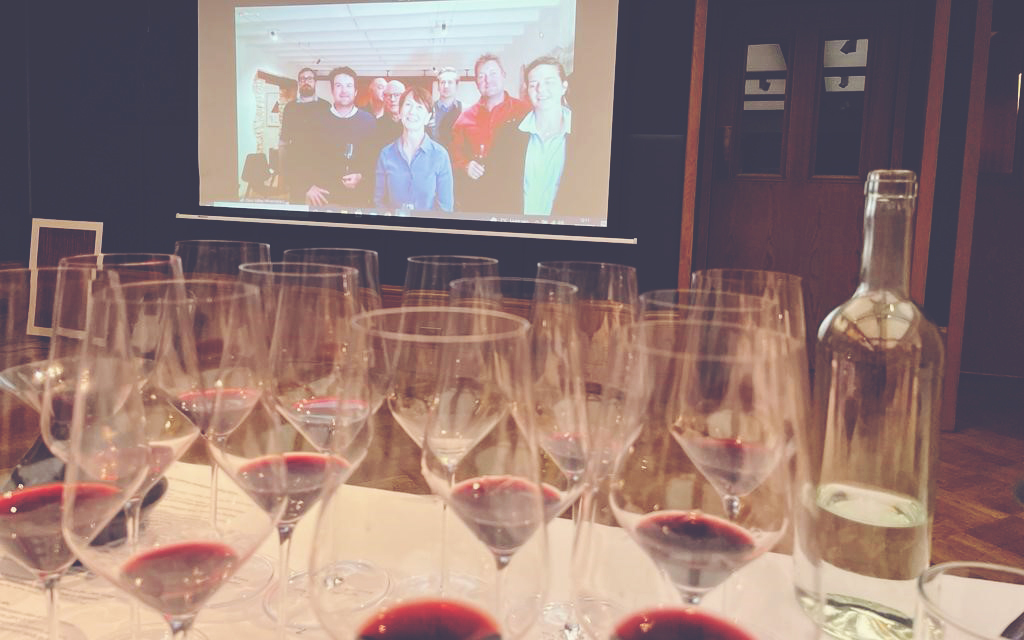 It's worth saying that the legendary Wendouree was one of the wines in the blind tasting and I was certainly not the only experienced taster in the room for whom this was a first encounter with this fascinating wine. The estate contains some of the oldest vines in Clare, having been established back in 1893, and precious little has changed since then! Truly, when agreeing to take part in the tasting, current proprietor Lita Brady did so by sending her second-ever-email. Until just a few months ago their precious mailing list – the only way you can purchase the wine (they have no website, no social media, no exporter) – which was written on a piece of paper, was lost… causing them to have to start it again. Unsurprisingly, they didn't turn up for the tasting. But the wine did – and that's what counts.
Sighted Tasting of Clare Valley Cabernet
Paulett Wines Cabernet Merlot 2019
Red fruits, a spearmint coolness, some white flower characters. Lovely freshness on the palate, medium body with ripe but quite firm tannins and a touch of vanilla from French oak. Very approachable, attractively fruit and spice driven. Elegant through the mid palate, very drinkable. Incredible that this is under £12.
Knappstein Enterprise Vineyard Cabernet 2019
An attractive mix of red and black fruits, even showing some tropical fruit like guava or mango. Less obviously minty than the Paulett. Really bright and fresh on the palate, nimble and lightweight but with top concentration and persistence. Mintiness shows itself more clearly on the palate but it remains fundamentally fruit driven. The tannins are fine and polished, and the overall feeling is one of transparency; you can feel the limestone here. A very claret-inspired, medium bodied, digestible wine. 52 year old vines – question was asked, does the age of vines make a difference? Mick Knappstein's response is that old vines in and of themselves are not the reason – just that old vines tend to have remained planted and unreplaced on really good plots, so it's fundamentally the plots and their soils that make the difference.
Mount Horrocks 2018 Cabernet 2018
Organic and biodynamic. Seems more obviously 'Australian' but not in a bad way: riper, with more plum and blackcurrant notes. Fresh mint and a tiny touch of eucalyptus but fruit certainly dominates. It's beautifully sunny, ripe, expressive and exotic with a touch of floral muskiness. The palate is quite grippy with more robust tannins but it's still extremely fresh and bright. Full flavoured with blackcurrant, plum, all carried on the sweet-edged tannins. It's extremely approachable but the fine textural matter, almost saltiness on the finish, and overall balance suggests a long and happy life ahead.
Wakefield St Andrews Cabernet 2017
This is from a cooler, wetter vintage and it does show a little. The nose is a touch more developed and complex with fruit cake, black tea and fresh mint alongside baked plum and blackcurrant. The palate also has more development, and you trade a little precision for complexity with baked fruit, pot pourri and a touch of grilled meat. It's fresh and pleasantly medium-bodied with hints of sweet spice. Very drinkable now but doesn't seem to promise the same longevity as either the Knappstein or the Mount Horrocks.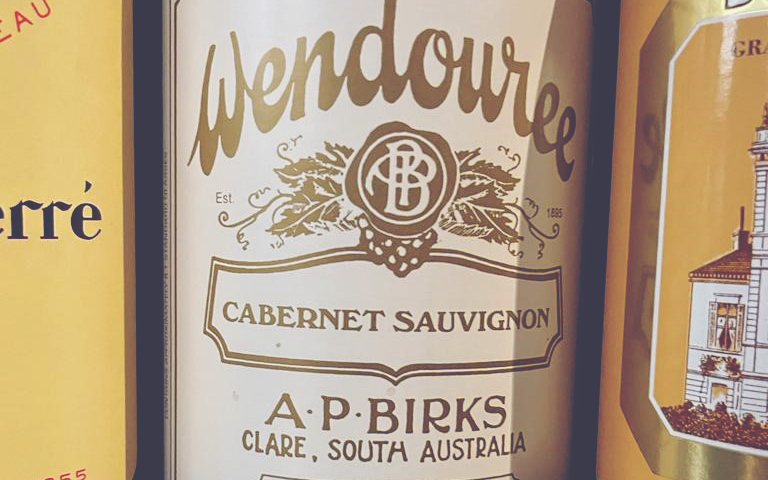 Blind tasting section
Wine 1 – Jim Barry Benbournie Cabernet 2016
Very dense and powerful, driving style. Quite big, slightly drying tannins – seems very young. Fresh but with a touch of spice. Fantastic blackcurrant purity and a background hint of mintiness. A big but impressive wine which requires a few more years in bottle before showing its best.
Wine 2 – Inglenook Rubicon 2016, Napa Valley
Slightly mealy character at first, becoming more fruit-driven and high toned. Harmonious with a satisfying balance of red and black fruits with a loamy undertone. Reasonably long but just not that exciting.
Wine 3 – Kilikanoon Tregea Reserve Cabernet 2013
Loamy, complex and densely packed and stacked with blackcurrant fruit. There is a real coolness to this but with a sense of density. Touch of baking spice on the nose which is beautifully lifted with red fruit which also comes through on the palate, which is richly textured but nimble. Long finish. Pretty impressive all round.
Wine 4 – Dunn Napa Valley Cabernet 2013
Gravel and cedar characters dominate alongside something a little 'grubby', with some pungent brett. Doesn't feel in perfect condition (but both bottles were the same apparently). Tannins are pretty big and chewy but do carry quite rich fruit character. It's transparent and digestible, but there's not a lot of weight or matter. It's not thrilling and a little short.
Wine 5 – Grosset Gaia Cabernet Sauvignon/Cabernet Franc 2014
Lifted with cola and sweet spice and an almost marzipan character. The palate is really bright leading with red fruit towards more tropical fruit flavours. This is very pretty. Tannins are firm but fine and there is a sense of generous fluidity.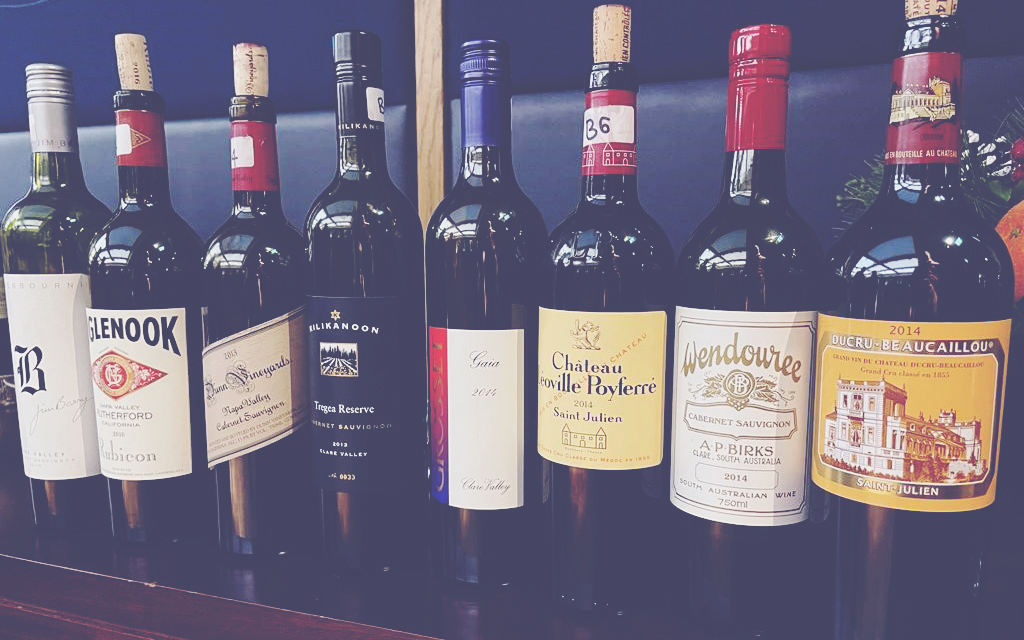 Wine 6 – Leoville Poyferre 2014, St Julien, Bordeaux
Very classical in terms of balance. Fruit driven on the nose with black plum, blackcurrant and sweet spice aromas. On the palate the tannins are firm but there is a middleweight elegance with bright acidity and harmony. On the finish the oak is slightly over-present.
Wine 7 – Wendouree Cabernet 2014
There is brettiness here too but it feels attractive in a cola, medicine cupboard, black tea character. The palate is just beautiful, floral, intense, driving and dense with real matter and yet with a sense of elegance and light weight that makes it quite ethereal. Complex, bright, and rather like a great Tondonia, whilst it feels mature, it also seems like it has so much more to give. Not really like anything I have tasted before.
Wine 8 – Ducru Beaucaillou 2014, St Julien, Bordeaux
Quite the contrast to wine 7! This is deep, dark, inky and heavy on the new oak but hugely dense, polished and impressive. It does feel a little 'made' but it's no worse a wine for that, if you know what I mean. It feels like Bordeaux although it's very different to wine 6 – and in truth it's streets ahead in terms of drama and interest.
Interestingly the Clare Valley cabs were preferred in every round, albeit not always with a clean sweep, and there was a significant divide between those who preferred Leoville Poyferre and Ducru Beaucaillou (I fell into the latter camp). What it certainly showed was that this is a region which delivers fabulously clean, elegant, medium-bodied Cabernets which have proven they can stand shoulder to shoulder with wines of considerably greater pedigree and price tags.
Thanks to Amelia Jukes and Justin Knock MW for organising and hosting this tasting event.