A Day in the Life of Alex Starey, Winemaker at Keermont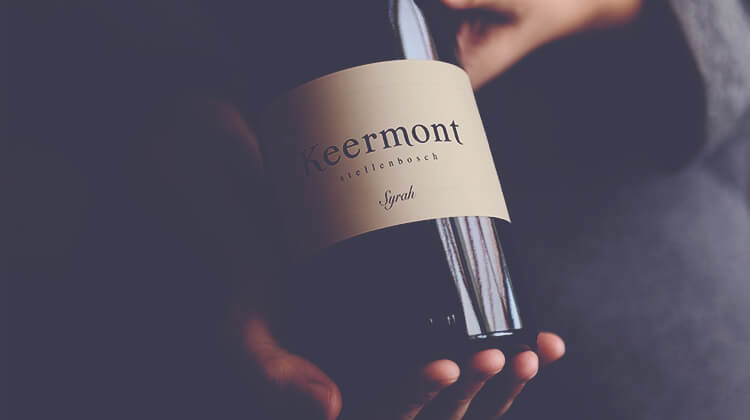 What does your commute look like?
I live just behind the winery in a lovely little house and just behind is a small forest, so my commute to work is virtually non-existent! The Guinea fowl is my only traffic, and I could run to work in 30 seconds!
What time does your alarm go off?
I am an early riser, I tend to wake up about 5:00 or so. We've got kids to get ready for school and we leave by 7.
I like to have 30-45 minutes before the chaos starts with the kids to read the news, have breakfast and see what's happening in the world.
Then the chaos begins and the kids are up, I get them ready for school and make sure my wife is awake! We are out of the house by 7 and I like to be at the winery to check on the programme for the day ahead.
What does your typical day look like?
The staff generally start just before 8, so I like to be prepared before their arrival. A lot of the work is farm orientated, for example pruning or spraying the vineyards. I always chat to the farm manager and work out what's happening in the vineyards and if we will be bottling/labelling wine that day. We are a small team and everyone gets involved with everything.
We are flat out through the day and finish up around 5:30.
If I can squeeze in a surf before or after work I always try and do that but normally it's too busy with work and kids so I don't get the chance!
What do you think your most memorable moments throughout your career?
There's been a couple of significant things you know work wise but honestly my kids and family come first and foremost!
In terms of work, I would say getting this job stands out for me. I used to come and ride my mountain bike around this farm and I always loved it. It's the most beautiful property you could imagine. Then I guess releasing the wines and receiving the initial feedback - it's really special, and I am so pleased we are still getting such positive feedback.
When you make your first wine and put it out there it is truly amazing when someone loves it and you feel that you are heading in the right direction. For me, the most important thing is still when someone tells me they like the wine – it doesn't matter if it is Neal Martin or a complete stranger, anyone that tells me they love the wine, it is the most rewarding thing.
What would Plan B have been?
I always wanted to be a wine maker and I guess I would have kept plugging away trying to find something good! You know, I'm super fortunate that I ended up here and I have now been here for 15 or 16 years. I am very lucky it has worked out so well, when I came back from Spain I did think about starting my own label and buying in grapes so possibly that could have been Plan B!