A Day in the Life of Callum Fraser, Glenfarclas Distillery Manager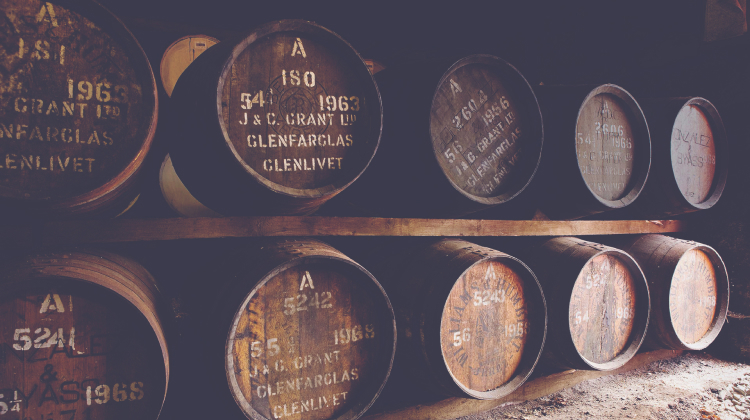 Bordeaux Index Spirits Team
15 April 2021
We had a chat with Glenfarclas Distillery Manager Callum Fraser and discovered what life is really like running one of the most famous whisky distilleries in the world.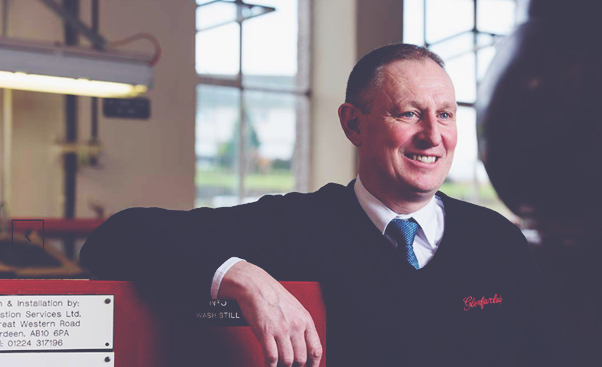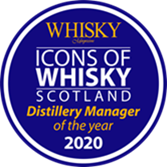 Tell us about how you came to love Whisky. What made you pursue a career in whisky and where did you learn the craft?
When I left school I trained as a baker. I lived in a small village in Perthshire where the local Distillery (Deanston) had closed in the 1980's, when it reopened in 1990 I decided that a good career change would be to move into Distilling, Starting as a Mashman then working through the Stillhouse there becoming Assistant Manager in 2003 then Distillery Manager in 2006.


Describe the role of Distillery Manager and what it entails.
The role of Distillery Manager is very varied, my day starts with a walk around the distillery at 07:30 hrs to catch up on with staff who have worked throughout the night, being told of any issues that may have occurred, I would then take care of email and invoices that come in daily. On top of that I am responsible for all Health And Safety on site, as you can imagine this is paramount to look after the skilled team here at the Distillery. Another duty I have here is to check all Vatting that are being prepared for bottling, a task I carry out alongside my colleague Douglas Belford, between us we are responsible for all the age statement bottlings of Glenfarclas, meaning that we have to taste, colour check and nose all the different Vatting before allowing them to go for bottling, (what's not to like).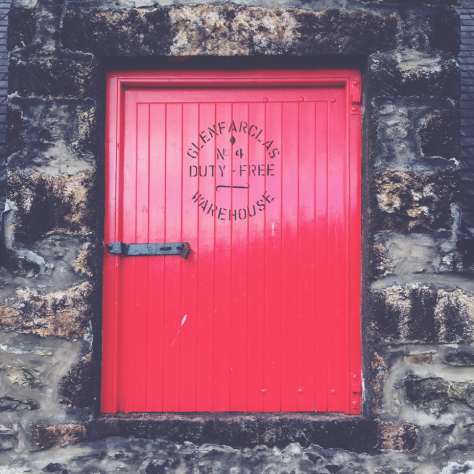 How does it feel working at a sixth generation run distillery as opposed to newer distilleries?
When I met Mr and Mrs Grant for the first time and talked about the job here at Glenfarclas they left a huge impression on me, one that made me want the job here even more. It is a privilege to work for J & G Grant and help lay down stocks for future generations to be able to enjoy one of Scotland's finest Malt Whisky's for many years to come.


What are some desert island drams? (some vintages of Glenfarclas special to you, other distillery's whiskies you love)
My go to dram is 21yr Glenfarclas which to me shows all the skill of the craftsmen that made it. A Bowmore 15yr as I really enjoy the sweetness that comes from it and not overpowered by Peat. Anything from Glengoyne as it has a special place in my heart being close to where I grew up. Last dram would be back home to Glenfarclas, the 1968 family cask is without doubt the finest Whisky I have ever tasted.


Is there a particular day at work or event that was particularly special for you?
Just turning up at Glenfarclas daily is special, seeing my name on the Label of a Distillery Exclusive filled me with pride in 2018.


On a typical night when it's time to put your feet up, are you pouring yourself some Glenfarclas? If so, which dram? Prefer to drink wine, rum, tequila, no drink at all?
I love a nice rich Red Wine, but can sit quite happily sipping 105 or 21yr Glenfarclas.


Throughout your career in Whisky, has there been any noticeable trends or differences in the way things are done, types of whisky produced and offered?
One of the biggest changes has been the move to single man operation of Distilleries and automation, At Glenfarclas we have kept this to a minimum as it takes skilled craftsmen to create a good quality spirit that becomes the national treasure that we all adore, not computers!! Also the trend of Non Age Statement Whisky, something that Glenfarclas has said we will not be doing and this is why it is important to have family run Distilleries who care about their product and its image as well as the consumer.


What is it about Scotland and particularly your neck of the woods in Speyside that you feel gives whisky such a beautiful character unlike any other in the world?
Scotland as a whole is a beautiful country with very pure clean air and wonderful clear fresh waters as well it's friendly and welcoming people, this beauty, purity and kindness can be felt at any Distillery and tasted in the wonderfully unique liquid it produces.