A Day in The Life of Ian Renwick, Distillery Manager at The Glenturret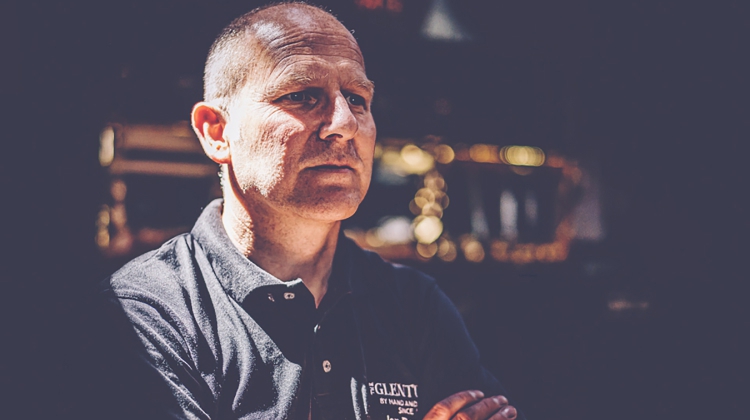 From vatting the whiskies to getting everything in place for the distillery to be opened to the public, discover what Ian Renwick, Distillery Manager at Scotland's Oldest Working Distillery, The Glenturret, typical day entails.
My alarm goes off at...
I'd like to say I go for a run, but this doesn't happen very often. Although I am a morning person and I like to be at the distillery for 7am at the latest. I wake up at 5.45, quick shower and breakfast then off to work.
My commute is...
I live in a beautiful little village, with a very social community and the best point is my commute is less than 10 minutes.
I'm responsible for...
As distillery manager, I oversee the running of the distillery, making the new spirit and maturing it into whisky. This covers all aspects from buying malted barley to helping set up bottling.
My typical day...
I'm not sure what a typical day is..! As I said before I am usually at the distillery early. I start with a walk through the distillery to see how the guys are doing. Then I sanitise all the touch points in the office area (Covid 19 controls, this is my area to clean every day.) The next couple of hours are usually spent catching up on emails etc. At the moment we are refurbishing large areas of the site which I am very much involved with. We are planning on opening up for tourism, by the end of April. We need to make the site safe for staff and public, again this is taking a fair bit of my time. We are vatting our whiskies for the 2021 range and working with bottlers to make sure it all works well. The highlight of the day has to be when Bob the whisky maker pops into the office to ask me to nose the latest sample he's been working on. It's a tough job..!
My most working memorable moment
I think last year when we launched the maiden release, this was an amazingly positive point in the long Glenturret timeline. To me, this is the finest range of whiskies we have produced by far. We worked so hard as a team to make this happen and we should all be proud of what we achieved.
What I am most proud of
I have been working at Glenturret for 25 years, and during the 10 years previous to that, I was at Glenturret almost every week repairing or replacing something in the distillery. This means I have a connection to all the whiskies that are bottled today. That's pretty great.
What would your Plan B have been?
I don't really have a plan B, this is what I want to do.. Although I really like working with wood and metal and like to build and create things. Maybe I'd open a business building treehouses...!