Andrew Donaldson, Founder and Owner of Akitu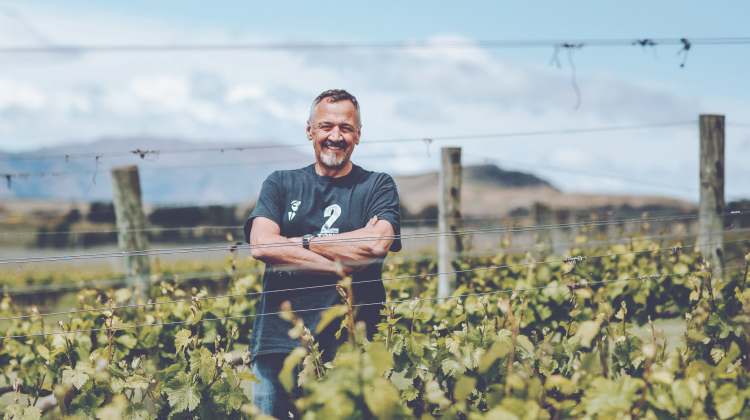 Andrew Donaldson
30 April 2021
Andrew Donaldson, a Pinot Noir specialist from New Zealand's Central Otago founded Akitu winery. The vineyard spans a 12-hectare lot 380-metres above sea level on a stunning, north facing slope in Central Otago's Upper Clutha basin. The Donaldson's have been in Wanaka for four generations and are now producing a world leading Pinot Noir which is in our prestigious Merchant's Collection. Andrew has shed some light on the beginnings of Akitu and their fantastic trio of wines.
Tell us about Akitu and how it came about?
Akitu is really a story about belonging somewhere. As the founder, I had lived for 30 years as an expatriate away from my beloved Central Otago, and I always wanted to find a way to return to my roots. In my absence, the region became the most exciting place in the new world to grow Pinot noir, which happens to be my favourite varietal – some may call this coincidence, I call it fate.
What makes Akitu stand out compared to other wines?
Great Question! Central Otago has evolved into six distinct subregions: Wanaka is the most temperate of them, avoiding the most extreme conditions of this very dry, very hold, and very cold place (CO holds the NZ record for all three!). As such and whilst cooler than some, we can afford longer "hangtime" in the autumn without risk of over-ripeness. We find that this delivers fruit of great balance between fruit, tannin and acid – allowing us in the best vintages to produce wines of fine detail, efficient, not overbearing structure and elegance.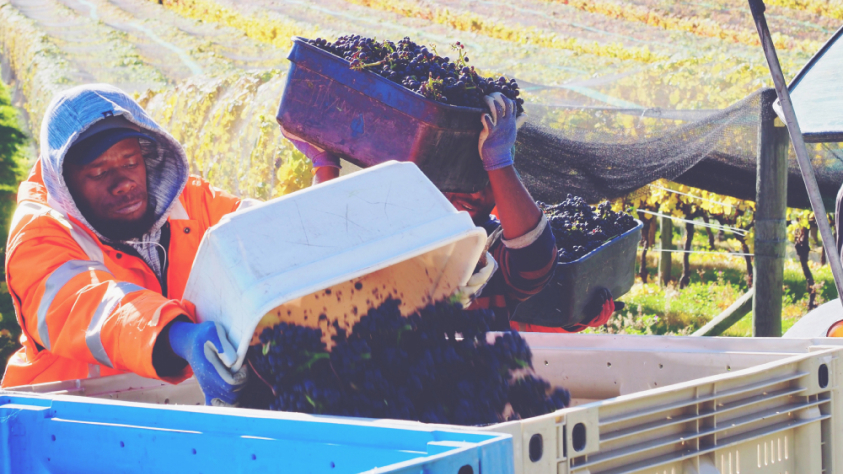 Tell us about yourself/yourselves and your background? How did you come to create Akitu?
I was born in Otago, I spent my first birthday (and most of the others) in Wanaka, and I was 25 years old before I left New Zealand. An engineer by degree, an investment professional by career, I spent a long time travelling and working internationally. I was introduced to great burgundy by munificent friends, and I fell for it. In 2000 we bought a small farm with a large sloping north-facing paddock on it which always looked a lot like a vineyard to me. In 2002 that's what it became, and then we patiently watched what happened. Akitu only came to be because our fruit quality seemed exceptional from early days, the vines are approaching 20 years old now and that's a key placekeeper for quality pinot from these parts. We used to think we could consistently grow great fruit, now we are close to knowing we can. Akitu is a monopole, if it has the name on the label it came from this vineyard and pinot noir is all we grow.
Tell us about your key influencers and where your inspiration comes from?
My inspiration first and foremost comes from the land – it's that simple. If Wanaka was world-renowned for making feta, I'd be a goatherd. Thank God it isn't, and thank heavens it's pinot land and no good for merlot! I think the two best books I've read about wine were about Kermit Lynch's early adventures on the wine route and about the winegrower Henri Jayer from Vosne-Romanee – I never met either but the books were wonderful. Closer to home, people like Nick Mills from Rippon and the folk from Ata Rangi truly inspire, but Nigel Greening from Felton Road has been a wonderful and generous supporter of ours, and it's hard to not see their wines as New Zealand's most exceptional pinots.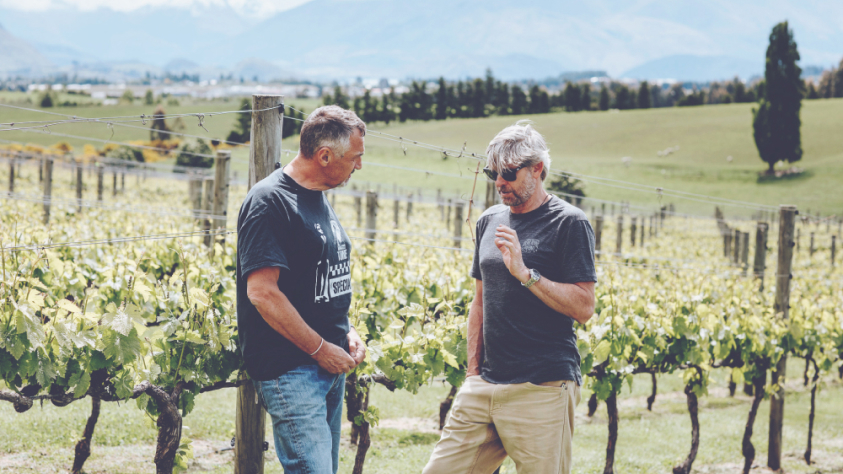 Tell us about your range and about Akitu. How many wines do you have and how are they different?
We now make three wines. Our first vintage in 2012 introduced our Black Label – this was and remains the very best wine we can make from each year's weather package. It is intentionally biased towards complexity and structure and often utilises up to 40% whole bunch and up to 20% new oak. It's supposed to be "serious" and an intriguing interplay over the ageing process between fruit and tannin, although acid carries both before it. We created our second wine, the White Label, from the following vintage, 2013, this is more generous and immediately approachable – one of the acclaimed American critics calls it my "happy wine". Fruit forward with lovely succulence and vitality this is a crowd pleaser, few can resist a second glass. Much easier on structure – although with vine age we are seeing a lot more complexity creeping into this blend – we only use up to about 20% whole bunch and as little as 8, and no more than 10% new oak. Light on her feet, glistening in the glass, this is usually a very pretty wine. In 2018 my New Zealand distributor introduced me to a white wine from Ahr in Germany – it blew me away but I couldn't guess the varietal – and that was because it was 100% Pinot noir, not Blanc, not gris, but noir. We now make a Pinot Noir Blanc, white wine from black grapes, bubble base without the bubbles if you will. It's fascinating stuff and it's been a runaway success; fantastic fruit carried on a light and efficient structure. Acid like a Japanese Katana sword – think hot summer lunch, under a pergola with a plate of olives, white anchovies and pecorino. Now oft-copied, rarely bettered.
Which one is your favourite? Or do you tend to drink different wines depending on the occasion or mood?
We don't really have a favourite, although I note of late my family tends to prefer the White Label. I love the Blanc because it's pretty unique and people want to talk about it. That said, it's late autumn here in New Zealand and with harvest almost done, frosts about, and snow close by I find solace and warmth in the 2014 or 2016 A1 – still very fresh and increasingly elegant.
Tell us about the production process?
What's to tell? Pick, squeeze, ferment, rack, ferment again, bottle. I think with Pinot noir, and perhaps with all top wines, the wine is best made in the vineyard. It's easy to make crappy Pinot noir from good fruit – it's impossible to make good/great pinot from anything less than exceptional fruit. We like some whole bunch as it introduces more flavour profiles not found with berries alone and adds texture, we don't crush berries anymore – it's all whole bunch or whole uncrushed berries for the reds. New oak scares us a little – we tend to be light on its use, and we prefer to use 2nd or 3rd use barrels on the Black Label parcels.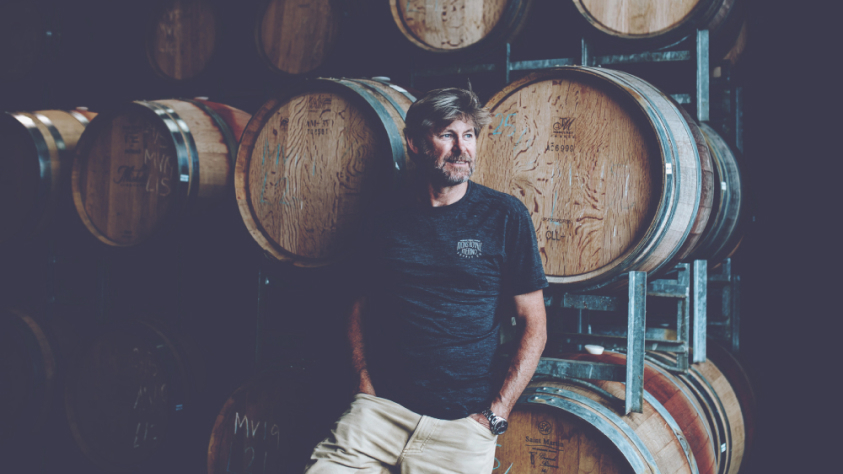 How long did it take you to conceptualise and perfect the wine?
The concept was pretty easy – akitu in Maori means the summit or the highest point and this sub-region is closest to the Southern Alps so we are in an alpine area; adversity, edgy, risk-taking, fine margins, all contributing to make more vital alpine wine. We've had some success and some lovely recognition, but for me we're not even close to perfecting the wine – I hope in 10 years' time to be even closer to my ideal.
How many bottles do you tend to make in one year?
We can produce about 4,000 cases a year and we prefer to keep the Black Label below 1,000 cases and the White label around 1,750. We'll not increase production of akitu at the expense of quality.