An interview with Frédéric Faye, Technical Director at Château Figeac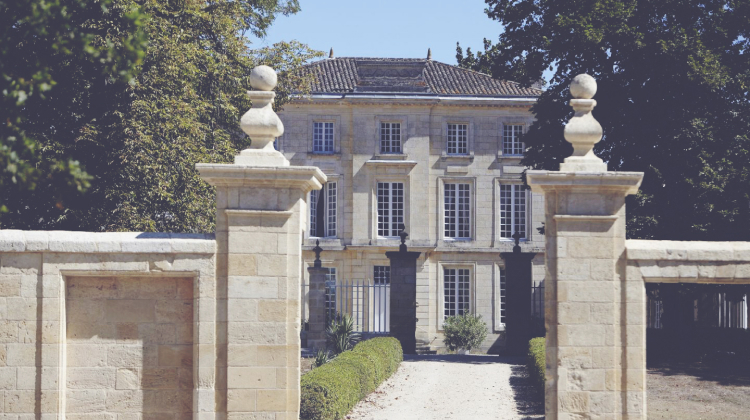 Frédéric Faye
11 May 2021
One of the great names in Saint-Émilion, Château Figeac, is in fact the largest estate in the appellation with 40ha of vineyards. Their wines are some of the best in the region and are often described as the most Médoc-like in Saint-Émilion due to their high Cabernet content. Their wines have been taken to the next level in the last decade with Technical Director and something of a legend in the wine industry, Frédéric Faye. We had a chat to Frédéric about the 2020 vintage and winemaking at Château Figeac.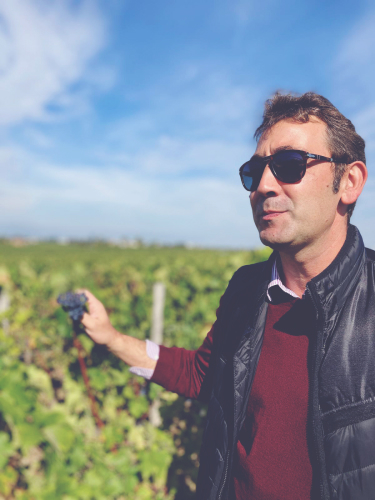 In general how was the 2020 harvest for you at Château Figeac?
2020 is a great vintage and this is the third vintage to make what we now know we have, a phenomenal trilogy 18, 19, 20. At times the weather conditions were quite challenging, we had a very wet spring with a lot of rain and then a lovely, sunny summer with cool nights. The latter allowed for perfect ripening of the grapes with a wonderful richness in the bunches. We had long periods with no rain, so it was important to look after the young vines. It was also a very early vintage so we made very strategic choices, protecting the bunches from the sun to maintain the freshness. We had a fairly long harvest, picking for a total of five weeks. We started with Merlot on 4th September to maintain the fresh flavours and we continued picking plot by plot until early October. Another key strategic choice we made was to be very gentle with extraction in the cellars, there were big tannins with lots of concentration this year, so we had to have a lightness of touch when it came to the extraction.
In terms of the varietals, this year the Merlot is outstanding, and the Cabernet Franc is equally as good thanks to the rain in September. The Cabernet Sauvignon were very concentrated this year and therefore, we had to be careful with extraction.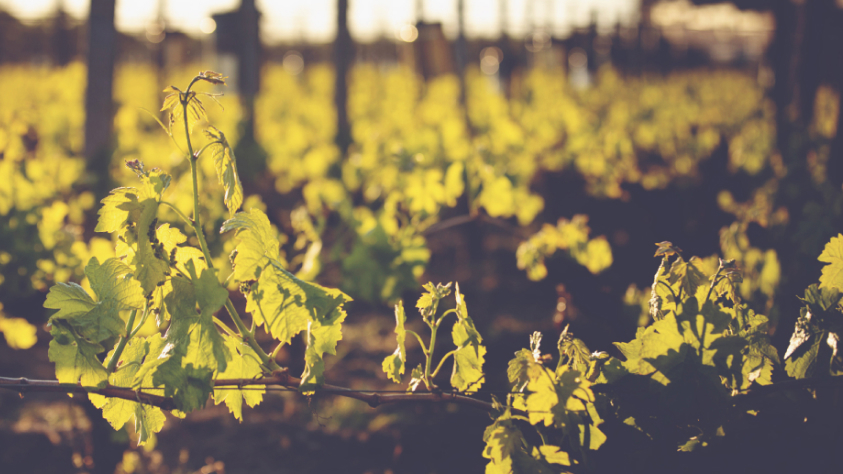 How would you characterise Château Figeac 2020?
We had a charming, hot summer but maintained the balance and harmony of the wine, it is the perfect example of pure Figeac style. The blend is 37% Merlot, 31% Cabernet Sauvignon and 32% Cabernet Franc. This year we produced 78% Grand Vin and a total of 43 litres per ha, we even sorted some bunches from the very young vines they were so good.
This vintage is so fresh and balanced. We were able to harvest fresh flavours with no effect of the sunny summer and you will taste the red berries, it is so pure and focused. When you start tasting you have the charm and the volume of the Merlot at the beginning. Followed by the tension from the Cabernet Franc and the graphite and minerality of the Cabernet Sauvignon at the end. It is really lovely and I don't think I could say which I prefer between 18, 19, 20. The 2020 is a really classic Figeac with pH 3.7 and a lower alcohol content this year at 13.7/13.8%.
I would say that this year the vintage is not being led by a particular appellation, it is being led by the Château. The quality of the wine is down to the strategic decisions made in the vineyard and the cellar, it is all about canopy management.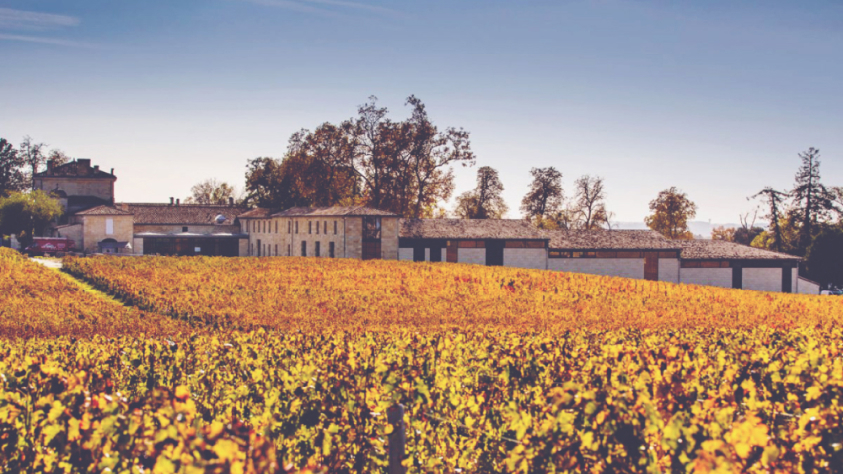 Did you change any aspects of your fermentation process this year?
We changed our processes a little this year, we did not do any délestage and minimal amounts of pumping over and we fermented using cooler temperatures at a maximum of 26 degrees. Normally we ferment at around 28 degrees but we wanted a longer fermentation process with more maceration this year and very gentle extraction, hence the decision to use lower temperatures.
Please can you tell us about the picking process and your picking team?
We had to adapt our picking process this year due to Covid. We split up our pickers into groups of 5, so if we had a problem or someone contracted Covid then we could separate that group of 5 from the rest. In total we have 80-90 pickers and they live locally. They love to come back and pick for us every year but unfortunately due to Covid we could not carry out our normal celebrations so there was no Côte de boeuf for the pickers this year, fingers crossed for next year!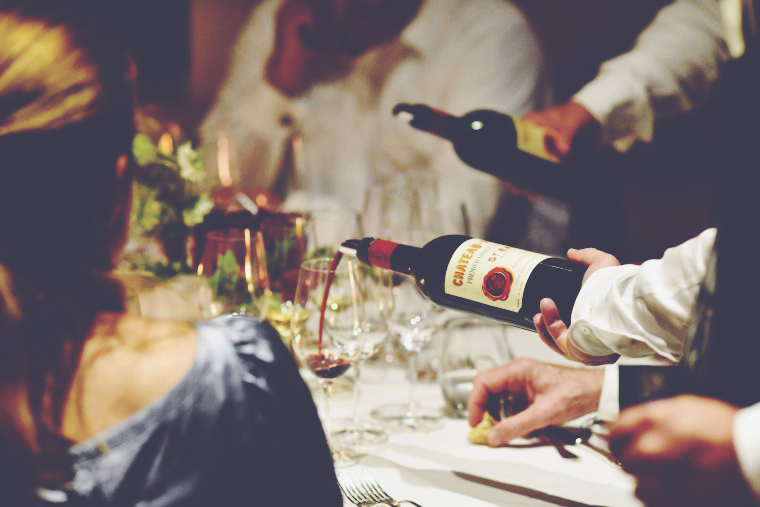 Did the weather affect the picking this year?
The conditions were perfect for us and we always pick in the mornings to maintain a good temperature in the bunches. After the bunches have been picked we put them straight into a cold room to concentrate the flavours.
What techniques do you use to determine when to pick?
We monitor the conditions and ripeness in the lab but the main technique we use and have always used is to be in the vineyard early every morning to try the bunches with our team and really get a feel for the flavours. There is a limit as to what you can do with lab monitoring and if you don't try the bunches and berries you cannot assess the flavours, the most important technique is checking the canopy to determine when to pick.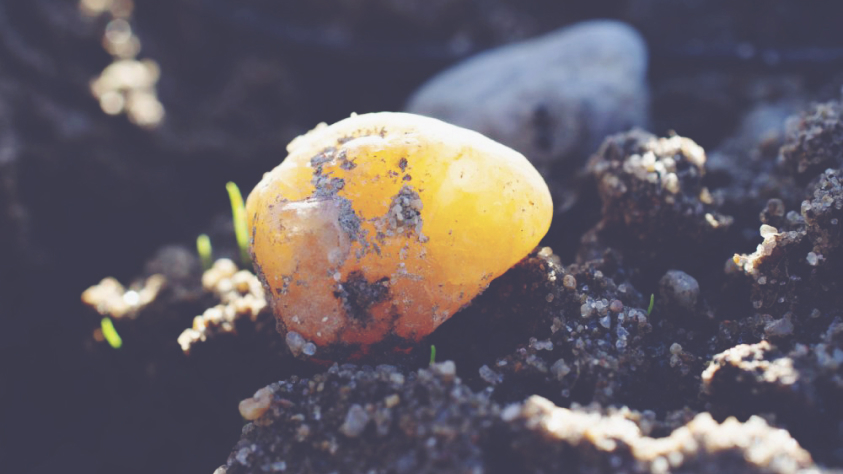 Are you experimenting with new vessels?
Not for this vintage, in the new winery we will have a Research & Development (R&D) cellar and I have someone in charge of that particular part of the estate, but we don't want to change our processes immediately. We know how to work with Figeac and with our new R&D centre we will be able to carry out more experimentation and benefit from a more scientific approach.
How have your processes changed over the last decade?
Winemakers and estates are producing fresher, more balanced wines which are charming even in their youth. Lots of people are opening vintages early and want to be able to enjoy them there and then, this is an important change in winemaking. We need to make wine that is more accessible and drinkable at an earlier stage in its life.
The harvest date has also been changing and is getting earlier and earlier. We are much more precise in our winemaking today, we have very pure and fresh wines and gentle extraction is key. The question is all about balance.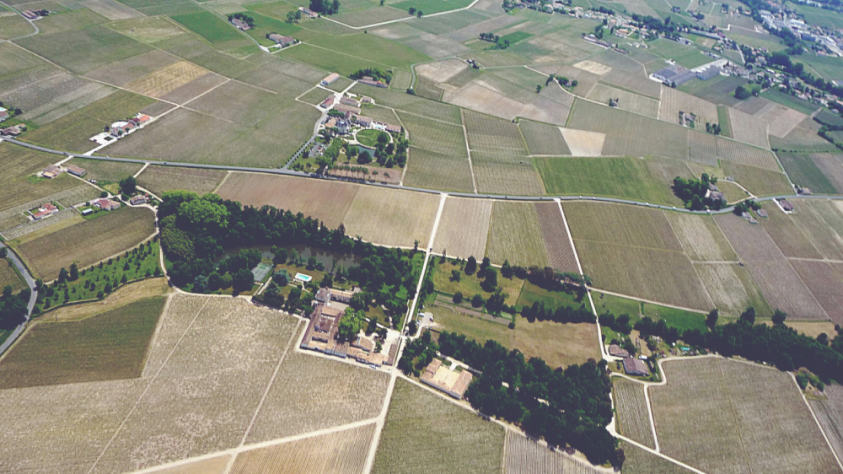 Which vintage would you compare it to?
I would say it is kind of a mix between 18 and 19. 2020 has the classic texture of 19 with a little more opulence at the beginning and you have the intense flavours of the 18. 2020 is classic Figeac with the very special weather conditions we had. It is difficult to compare, each vintage is different thanks to our ever-increasing knowledge, new ways of working and increased adaptability.
What are you most looking forward to with your new winery?
The precision. We will have lots of new vats and many smaller vats making it easier to control the separation process. We will also have a lot of new technology, making it easier for the team to work. The precision we already have in the vineyard will be translated into the new winery. We know the exact difference between each plot in the vineyard, so we now need to work more precisely in the winery with the barrel and smaller vats.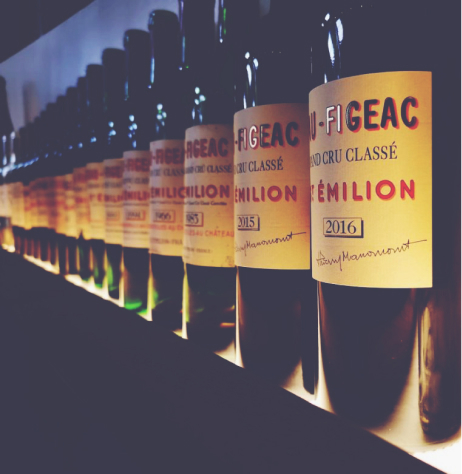 Have you tasted your neighbours' 2020 vintage?
Yes, many of us have all tasted together to get a feel for the vintage. I love Pomerol, Pessac and Saint-Émilion, they were outstanding, La Conseillante is also incredible. There is a terroir affect and this year it is all about the impact of Chateaux decisions. We have so much knowledge now and we want to fill the DNA of the terroir in the bottle. In general, the vintage is great, it is a lovely vintage in Bordeaux. There is a little heterogeneity, there are great wines and there are good wines, you will see!
What do you think the prices will be during this year's campaign?
It will go back to a classic price for this vintage. We will not go up to 2018 or stay at 2019. We will find the right place for consumers, for Figeac lovers, for everybody. We plan to put 90% of our crop on the market.
Please could you give us a summary of your background and experience?
I come from a farming family and I lived and worked on the farm for 19 years, we had cows and crops and I spent a lot of time on the tractor. I think that is probably where I first learnt about soil and terroir. I decided I wanted to get into wine and after being a trainee, I became Vineyard Manager in 2008 moving on to Technical Director in 2010 and in 2013 I was appointed as the General Manager and General Winemaker. I love Figeac and I know this place pretty well! I have a wonderful relationship with family Manoncourt who own Château Figeac and we are totally aligned with our approach, focusing on being environmentally friendly, dynamic on the market and producing the best wine possible. I have a fantastic team, our new Technical Director from Burgundy is fantastic. My own family also own a little vineyard and I spend most weekends over there. My family moved there in 1713, we own 35 ha with a lake and it is my favourite place to escape to and relax. I don't know what my next career step will be, but we shall see!