An Interview with Thomas Soubes, Sales Director of Château La Gaffelière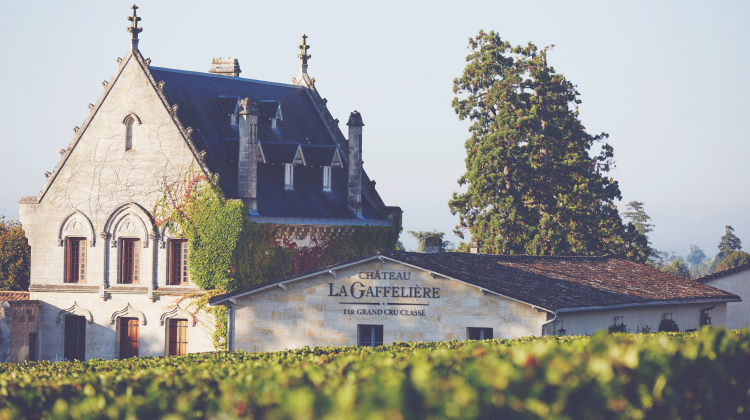 Located on the right bank in the centre of Saint-Émilion, Château La Gaffelière is owned by Léo de Malet Roquefort and has been in the family's hands since the 1700s Their incredibly experienced Sales Director, Thomas Soubes shed some light on the 2020 vintage, characterising the vintage as "very balanced and pure".
Could you describe the harvest in terms of the timing, process and any adaptations you made?
We started picking on 10th September and finished on 29th September, which is a short period. We have a special group of qualified pickers for the harvest, mainly locals. We have a professional team to do the harvest. We can use them whenever we want, this is important so we can pick the grapes whenever we see it to be the right time to start. Stephane Derenoncourt, vineyard manager here at Château La Gaffelière since 2004 comes and test the grapes every 2 days to work out when we should pick the grapes.
It started to rain on 24th or 25th September and when we picked the Cabernet Franc it wasn't apparently at exceptional ripeness but when we looked at the vinification and the ripeness analysis it was very good.
Once picked, we keep the grapes at 8 degrees every night in a temperature cooled room before we put them in vats. The most important thing is that when you put the grapes in the cold room you decide what your plan is for the next day; preparation is key so everyone knows what they are doing the day before.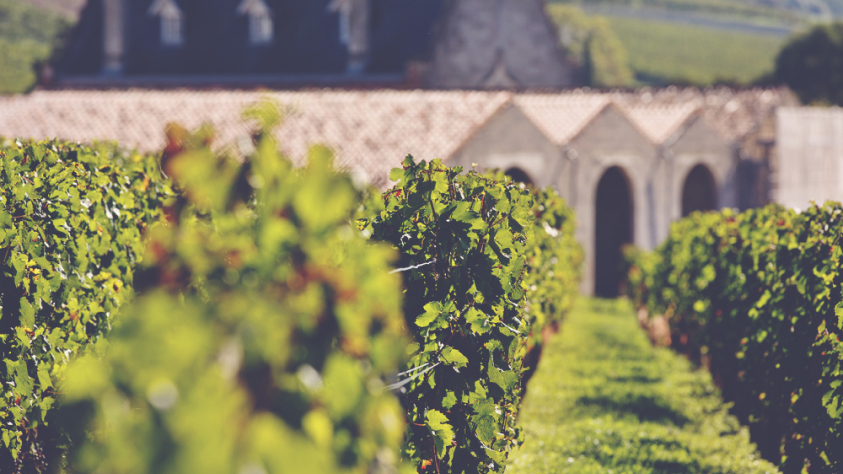 How long do you pre-fermentation soak?
We cold pre-fermentation soak the grapes for 7-8 days and we keep the whole berries at 8 degrees for that period. We use a vat holding around 40 hectolitres where we put the whole bunch of grapes. This year we have done it with young Merlot, last year we did it with the young Cabernet Franc. This is to give them more freshness at this stage of the process and we then add these to the larger vat.
How does this harvest compare to last year?
Maybe it is not the same opulence as the 2019, it has a long finish, and it is very fresh. It is a bit different from the '18 and '19; in fact the 2020 was supposed to be a very hot vintage, a bit like 2003 or 2009 which made us think it could be very difficult, but in fact not at all, it is very fresh.
This year we have used, with the Merlot, 40% Cabernet Franc, the same as last year. We feel this gives the wine a new tension and freshness.
In 2020 we have lost more than 15% of our yield due to conditions throughout the year. We produced 8,000 cases in 2019, so in 2020 we have lost many cases, but not the quality!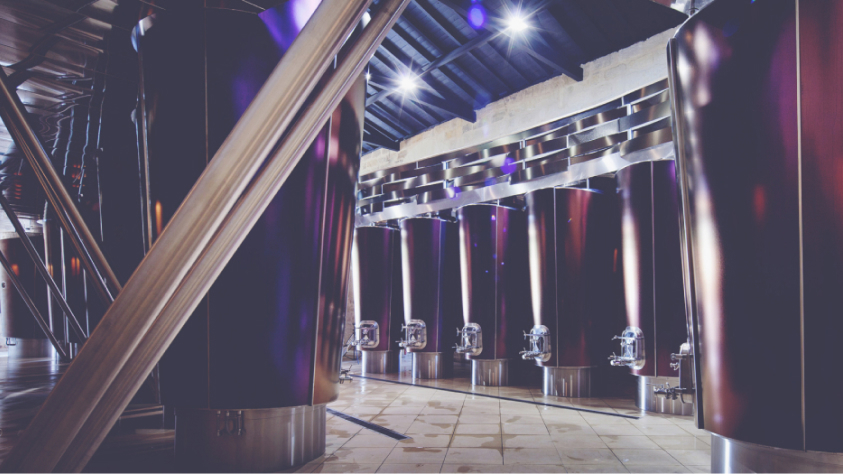 What changes/adaptations have you had to make as the weather changes during the season?
Nowadays, the weather is more extreme in every form: we have frost, then we have a lot of rain, then we have a hot summer. We were lucky not to have any frost on the hills and plateau this year, other areas have suffered much worse. The Clos (the smaller vineyard plot further down the hill) has seen 20-30% of their vineyards damaged and some places have lost more than 50%. If you go 1km south from here to the Dordogne River people have lost up to 60-70%. There are no leaves on the vineyards so the late frosts have affected many people.
How would you characterise the 2020 vintage?
Very soft tannins, very balanced and pure.
Tell us about your wine label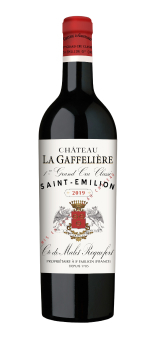 We created a new label for vintage 2018, as it was the 60th harvest of Léo de Malet Roquefort, the Father, and we decided to dedicate the 2018 vintage to him by using exactly the same label of the vintage 1959, his first harvest, after his father passed away in 1958.
We have decided in fact to keep using this label from now on...!
What challenges have you faced in the run up to this year's En Primeur?
It is running much more smoothly this year thankfully because we had the practice last year with the distanced sampling and adaptations we had to make, like Visio tasting for example, which is an excellent way to keep contact with our customers all over the world.
Can you shed any more light on the timings for the campaign
Between May and June! For us, possibly beginning or mid June. The tastings have happened later this year and tasting during the last week in April is better for us because the wine has longer to develop so the way En Primeur is running nowadays is much better in our opinion.
What are you most excited about post this year's campaign?
To return to London! We hope also to be able to present again in the coming months Château La Gaffelière all over the world, as we did before Covid… and receive again here at the château all our customers for visits and tasting!
We have also bought a new estate called Château Puy Blanquet, which we bought last June. It has been distributed for 60 years by Moueix and originally belonged to the family Malet Roquefort for 200 years, but in 1959 it was sold in order for the family Malet Roquefort to keep La Gaffelière. So, the family have reclaimed it again 60 years later, which is a lovely story. We now need to create new distribution, a new label and a totally new wine, it is a Saint-Émilion Grand Cru. A new great challenge for the family!