En Primeur Releases: 28 June 2021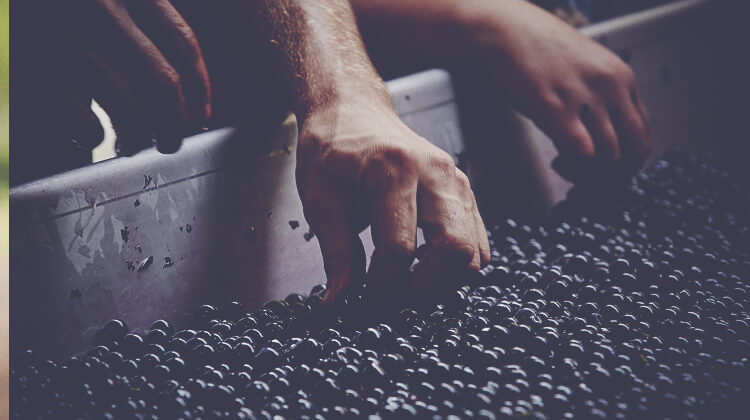 Oliver Sharp
28 June 2021
2020 Beausejour Duffau-Lagarosse
Big news in the world of St Emilion is the repatriation of this coveted 1er Grand Cru Classé into family hands with a leg-up from one of France's most dynamic entrepreneurs. Josephine Duffau-Lagarosse, a young but experienced winemaker in her own right, and Prisca Courtin-Clarins, 3rd generation owner of the eponymous cosmetics brand, have joined forces to bring stability and a new direction to this exceptional slice of right bank real estate.
"A captivating expression of a great piece of land in a great year." Lisa Perrotti-Brown
And in a move that stamps her authority on the chateau's new future, Josephine elected to change the original blend formulated by Nicolas Thienpont and Stephane Derenoncourt, adding Cabernet Franc from a section of their 6.45ha to add a defined mineral, saline edge to the wine. This is an exciting new chapter in this historic property's long history and the 2020 promises to become a much sought-after vintage.
There are strictly limited quantities available so please indicate what you require and we will confirm back as soon as we can.
2020 Beausejour Duffau-Lagarosse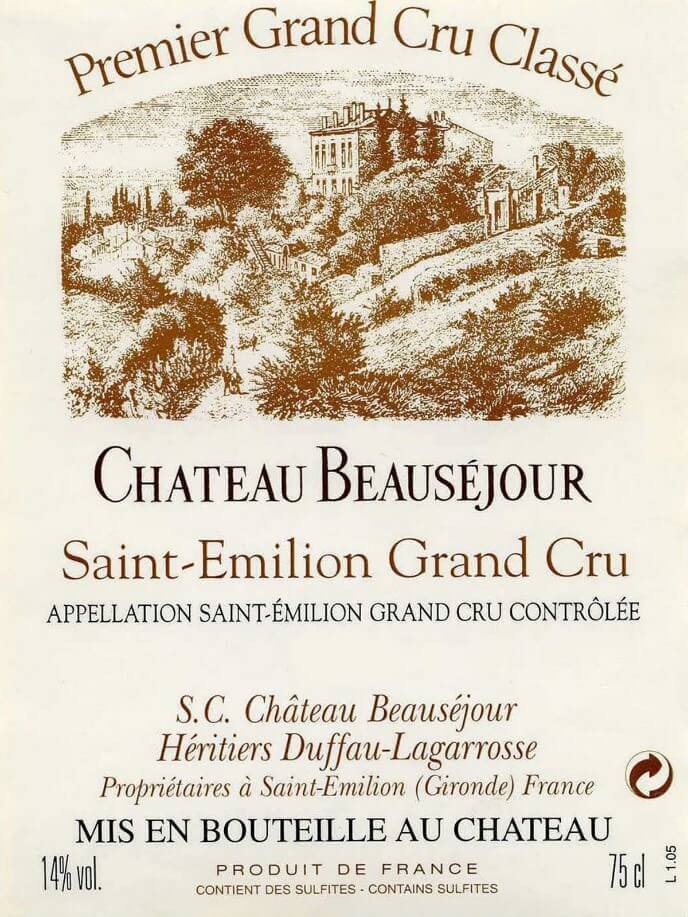 97pts Jane Anson "Takes time to fully show itself - perhaps more than ever this year, as there is so much noise surrounding an estate that was overseen during the growing season and vinification by the team under Nicolas Thienpont, but given its final blend by new owner Josephine Duffau-Lagarosse, who will also take care of ageing from this point. Things kick off with a raspberry and damson softness that is quickly overtaken by iris, peony, white rose aromatics, giving a push-and-pull between flowers and fruit on the attack. As the palate opens out, blueberry and raspberry fruits dominate, as do fennel and almond notes, giving a spicy kick before a saline-drenched mouthwatering finish. As ever with Beauséjour Duffau-Lagarrosse, the wine combines delicacy with laser-like focus, and a build up of tannins that you barely notice until they kick back against the fruit. Takes a good few minutes before the softness that I found on the opening returns as the mid palate widens out, and the richly textured Merlot becomes dominant after a clear Cabernet Franc hit on the attack. It's going to be fascinating watching what happens over the next decade at this estate, but the quality and potential of this terroir is unmistakable."
95-97+pts Jeb Dunnuck "A blend of 81% Merlot and 19% Cabernet Franc, the 2020 Château Beausejour (Duffau-Lagarrosse) should end up being up with the top wines in the appellation. Showing the more straight, focused style of the vintage, it has a monster of a mid-palate, full-bodied richness, building tannins on the palate, and incredible minerality on the finish. Loaded with cassis fruit as well as lead pencil and graphite notes, this dense, powerful beauty almost requires a fork. It's brilliant all the way and will have 30-40 years of longevity."
95-98pts Antonio Galloni "The 2020 Beauséjour Héritiers Duffau-Lagarrosse is one of the most harmonious young wines I have tasted here in some time, maybe ever. All the elements are so well put together. The tannins that can usually be so fierce when the wine is young are totally covered by layers of inky dark fruit. Graphite, wild herbs, lavender, chocolate and gravel add layers of aromatic nuance. In the glass, the 2020 towers with its imposing, vertical structure and pure pedigree."
95-97pts Lisa Perrotti-Brown "Deep garnet-purple in color, the 2020 Beausejour (Duffau Lagarrosse) wafts out of the glass with a glamorous perfume of red roses, kirsch, garrigue and black raspberries, giving way to a core of ripe blackberries and juicy black plums, plus earthy hints of truffles and tar. The medium to full-bodied palate is densely laden with loads of very finely packed and fragrant red and black fruit layers, framed by multilayered grainy and satiny tannin textures and amazing freshness, finishing fantastically long and mineral laced."
97-98pts James Suckling "This is a very cool and refined young Bordeaux with crushed-berry, walnut, mushroom, chocolate and salt character. Some wet earth, too. It's medium-to full-bodied with very integrated tannins that are polished and poised. Energetic, long and precise at the finish. 81.5% merlot and 18.5% cabernet franc."
GBP 540 per 6 IB
Alternative formats available
Half bottles – GBP 550 per 12 IB
Magnums – GBP 545 per 3 IB
Double magnums – GBP 1170 per 3 IB
Imperials – GBP 765 each IB