Bordeaux En Primeur 2021 Vintage Report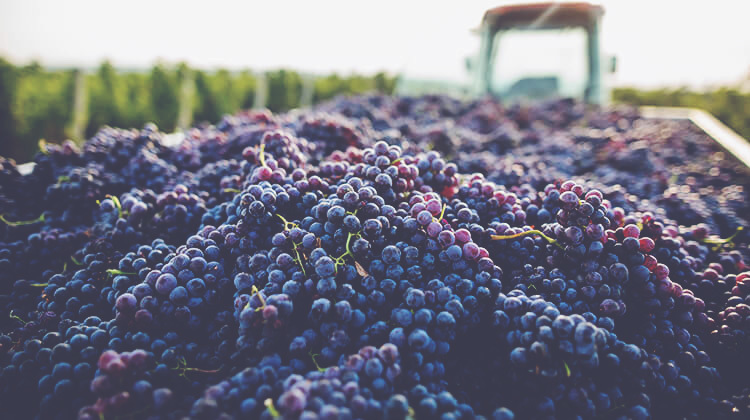 Giles Cooper, Bordeaux Index Buyer
4 May 2022
The 2021 Growing Season in Detail…
It is no secret that the growing season in 2021 was topsy-turvy and ticked few of the boxes which are traditionally required for a high quality red wine vintage. However, as this report will aim to outline, there is now a huge variety of tools available to modern vignerons for tackling issues in both the vineyard and winery – and by 'modern' I include ideas, equipment, and indeed human attitudes, that were not widely available or accessible even as much as ten years ago.
The winter of 2020/2021 was warm and wet and an unseasonably warm March and early April led to early budbreak. This positive start was followed by the proverbial kick in the pants in the form of two heavy frost incidents over the 7th-8th and 13th of April. Nobody completely escaped the frost, but the impact varied: where there was air movement, such as in close proximity to the river or on higher, more windy areas such as on the St Emilion plateau, vines shut down but buds survived; in lower-lying parts the negative impact on yields was significant. Vineyards were lit up with bougies (paraffin candles to raise air temperature) but even techniques employed in 2017, such as the use of expensively-purchased wind machines and rented helicopters to create air movement, were rendered virtually useless as the depth of the sub-zero air reached as high as 500 metres above the ground – 100 times more than in usual frost conditions.
May was truly miserable with rainfall over 60% higher than the 10-year average (albeit slightly lower than 2020) and the coldest average daily temperature since 2013 (albeit virtually the same as 2019). Vine growth was painfully slow, especially for Merlot. However with the arrival of June and some 'proper' summer weather, things were once again looking up, and flowering, albeit around a week late, was successful… until the 'one step forward, two steps back' nature of the vintage bit again with monsoon-style rainfall in the final two weeks of June and the first week of July. June experienced more than double the 10-year average for rain and yet temperatures soared almost as high as in 2015 and 2018. The impact varied from the sub-optimal, i.e. a lack of water stress which is preferable at fruit set in order to limit the size and thus potential concentration of the berries, to the disastrous: a series of relentless mildew attacks that further reduced yields.
And yet it was almost as if nature had an idea as to what was coming next as the enforced reduction in bunches actually worked as an advantage for the cool, cloudy, occasionally damp July and August which followed. Simply put the vines benefited from having fewer bunches into which to channel their energy. Many vignerons had taken the option to thin the leaves on their canopies to maximise air-flow and thus limit the impact of mildew and potential for black rot – but the reduction in number of leaves allied with the paucity of effective sunshine hours meant photosynthesis was weak and vine growth slow; furthermore the continued lack of hydric stress meant vine energy was all too often directed into growth rather than ripening. Mid-veraison, or the stage where the grapes noticeably change colour from green to red, was behind the 20-year average, close to 2014 and 2012 (but over 10 days earlier than 2013). Some opted to further green-harvest at this stage to maximise potential quality, even at the expense of further yield reduction.
The good news, and really the saviour of the vintage, arrived in the form of September which brought perfect ripening conditions with warm days and cool nights which increased sugar levels whilst maintaining fresh acidity, although grapes remained larger than usual. The Merlot harvest began as early as the 21st September on the prime Right Bank soils, and most Left Bank Merlot harvests were in full swing by the 28th. In some cases there was anxiety about incoming rainfall and further damage; but in most cases there was simply an acceptance that, judging by the withering canopies, the vines had done all they could, and leaving the Merlots out on the vine would only impact on picking teams' ability to react quickly should they need to harvest the Cabernets at short notice.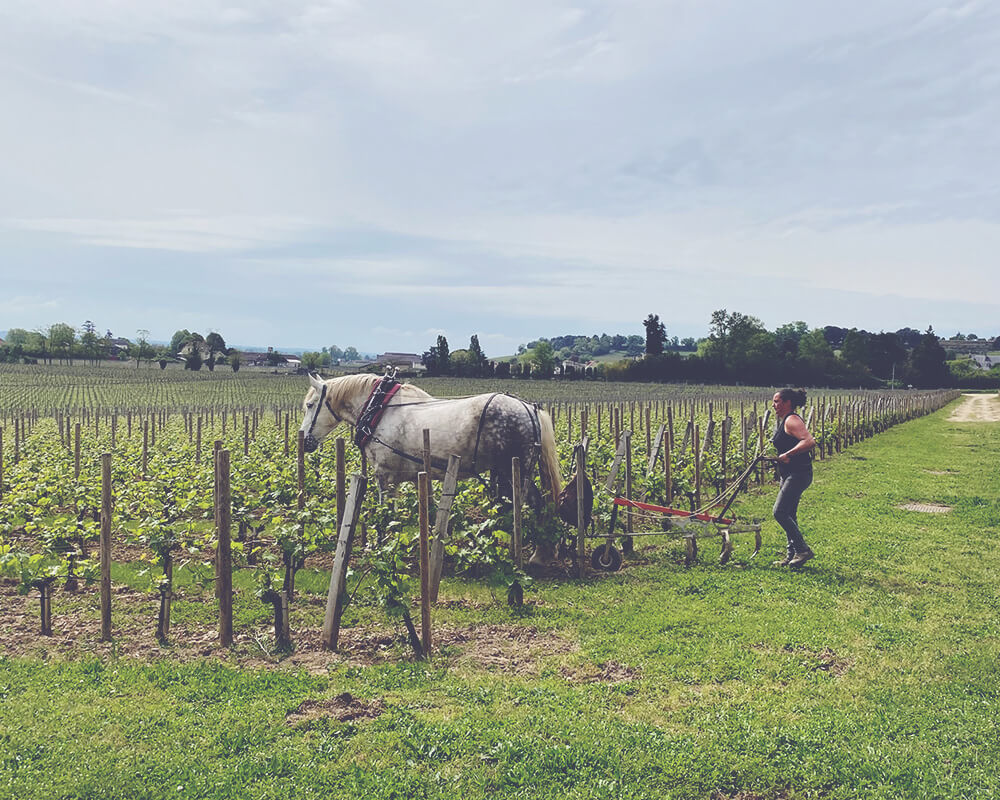 The final conundrum arrived with October, which with its warmer than usual days and cooler than usual nights appeared benevolent for the still-ripening Cabernets to the trained eye of the vigneron; however with the threat of doom via the official Meteo France in the form of an on-coming deluge of rain, there was understandable anxiety. Some reports warned of over 100mm of rain in the first weekend of October. Some panicked and picked rapidly with the intention to save their remaining volume; but those who held their nerve and trusted their eyes, nose, and gut, were rewarded as only a few drops fell – after which the Indian summer continued, allowing a further 10-14 days for the Cabernets to reach a greater depth of ripeness and complexity.
The resultant grapes were bigger than any in the last 10 years, with lower sugar than all bar 2013, and higher total acid than all bar 2013. Anthocyanin (colour-giving elements) and tannin levels were high. This meant that the minute harvest was completed, the challenge of growing the fruit was replaced with working out how to get the best out of it in the winery. Frankly the quality of fruit was downright miraculous but many more decisions and risks lay ahead if quality wines were to be produced.
This process began with sorting, which took place first at the picking stage, then on entry to the winery using (where available – i.e. for those who could afford it) optical sorting tables and a relatively new technique, densimetric sorting, which uses immersion in sugar solution to measure grape ripeness as it corresponds to density. This enabled only the best quality grapes to make it into fermentation tanks. At some addresses a little saignée was employed, removing excess juice in order to concentrate the flavours and textures (look out for some fun Bordeaux roses from top estates from 2021!) and in some cases, and even at some of the highest quality estates, minor chaptalisation (the addition of sugar) took place in order to raise alcohol levels, essential for both balance and mouthfeel, especially given the comparatively gentle fruit ripeness (certainly versus 2018-2020). Others preferred to use press wines of greater concentration to 'fill' the mid-palate. When it came to handling the wines, the best estates were confident but not cavalier: enough extraction was required in order to gain the maximum fruit concentration and expression, as too little extraction left the wines weedy and dominated by their naturally high acids, but too much extraction would mean that the naturally high tannin levels create a larger-scaled structure which would inevitably leave the wines feeling hollow due to their comparatively more restrained fruit richness. This combination was achieved through fewer pump-overs and a preference for gentle cap submersion rather than repeated heavy punch-downs.
Some opted to reduce the amount of new oak, but we tasted many estates which retained their traditional 100% new barrel regime where virtually no oak was noticeable in flavour or structure.