En Primeur 2021 Releases: June 14th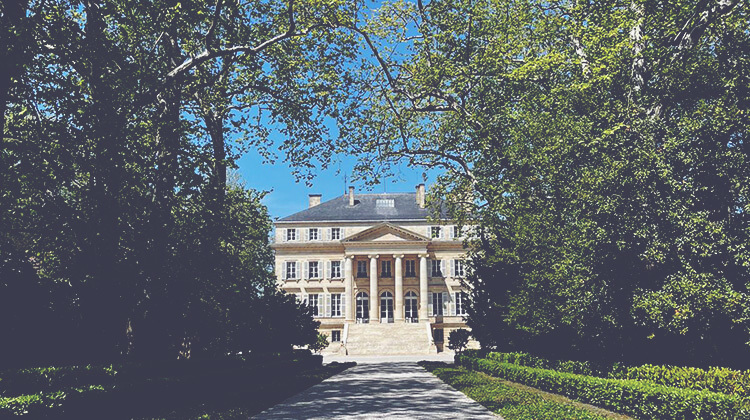 Giles Cooper, Bordeaux Index Buyer
14 June 2022
The 2021 Chateau Margaux is now available at GBP 5100. This is marginally down on last year and comfortably below the 2019 and 2018 vintages which now trade at GBP 6560 and 6000 respectively. The scores put this wine right near the top of the tree in this vintage, with several critics dangling the 'wine of the vintage' carrot… Indeed Jeb Dunnuck calls it as such, and says it is reminiscent of "a slightly riper 1996".
It is no surprise that in a vintage that showcases elegance, finesse, and vineyard character, that the great transparent beauty that is Chateau Margaux should excel. However, the story is not so straightforward – as only 36% of the total production from the estate went into this relatively small-production stunner. Furthermore, as William Kelley is keen to point out (and as estate director Aurelien Valance was to us, when tasting at the estate), despite the svelte profile of the wine, this 2021 is no lightweight: balancing its refreshing 13.1% alcohol, the tannin and polyphenol levels (which give structure and colour) are as high as in the immense 2019. With oodles of energetic, juicy fruit and plenty of salty, gravel character, it will have a very long and healthy life.
Also available are the sensational 2021 Pavillon Rouge du Chateau Margaux at GBP 1656 per 12 alongside the stunning, tiny-production 2021 Pavillon Blanc du Chateau Margaux at GBP 2880 per 12.
Margaux's superb second wine Pavillon Rouge has continued on its path of improvement. The 2021 is dominated by Cabernet Sauvignon, with a number of the plots which were planted with the Grand Vin in mind a couple of decades ago now making it into the Pavillon Rouge blend, and there is the addition of some 'surprisingly good' young Cabernet Franc which was recently replanted on a clay-soil plot formerly containing Cabernet Sauvignon. The resulting wine has oodles of rich aromatics and feathery, powder-fine tannins – not to mention the seamlessly integrated acidity which is the watchword of the most successful wines in the vintage. Jeb Dunnuck suggests "It's in the running for the top second wine in the vintage" and Georgie Hindle at Decanter opines "Tastes young and sparky, like a racing car ready to go, all energetic and buzzed. A great second wine."
Meanwhile Pavillon Blanc has undergone a resurgence in popularity and with the unique natural qualities bestowed on the dry whites in the 2021 vintage, we see no reason why this should change. Indeed James Suckling awards it his joint-highest score, being one of only two wines (the other a Sauternes) to receive potential for 100 points in the vintage: "Focused and precise and it just keeps on going. The pH is 3.04, yet it has intense ripeness. A masterpiece of sauvignon blanc." James is not along in feeling the wine is very special:
"one of the wines of the vintage" Jane Anson
"one of the finest recent vintages of this cuvée" William Kelley
"Quite simply, the 2021 is one of the finest Pavillon Blancs in recent memory." Antonio Galloni
Then from the Right Bank we have L'Eglise Clinet. Not many wines in 2021 have garnered continuous praise from all quarters – but L'Eglise Clinet 2021, released today at GBP 2500 per 12, is one such wine. At 11% below the 2020 release price, and with the 2019 offered at a huge range of prices from GBP 480-5200, it looks a wine to pick up now. It has been just over 2 years since we lost the great Denis Durantou and it is clear that his daughters Noemie and Constance, with the guidance of long-term cellar master Olivier Gautrat, are not merely capable but immensely talented and will take this famous property to yet greater heights. This Eglise Clinet was one of our top-scoring wines of the vintage – indeed our slightly flowery scribe wrote "looking into the soul of a vineyard" – with incredible layers of perfume and precise layers of supple fruit and pure, dry mineral characters. Within the context of the vintage – i.e. 14% alcohol, light on rich glycerol characters but big on finesse and vineyard expression – it's hard to imagine a wine being much better than this.
In addition we have, from the Thienpont Stable, L'If and Guillot-Clauzet. When it comes to Right Bank wines, the Thienpont name is almost enough in itself to guarantee quality – and two wines managed under their auspices have been released this morning, both of which are on their way (if they haven't already arrived!) to becoming future stars.
The 2021 L'If has been released this morning at GBP 1476 per 12. This is an 8% reduction in the 2020 price and around 13% below the current 2019 and 2018 prices. Alongside, the even newer name of Guillot-Clauzel has been released at GBP 720 per 12 – and with a fine 92-94 point score from both Antonio Galloni and William Kelley, it's one you should take notice of.
Further releases include:
Beausejour Becot at GBP 516 per 12
Clos Fourtet at GBP 935 per 12
Durfort Vivens at GBP 519 per 12
Haut Bailly at GBP 1152 per 12 and Haut Bailly II at GBP 318 per 12
Saint Pierre at GBP 460 per 12
Gloria at GBP 315 per 12