Desert Island Wines with David Thomas, our Global Sales Director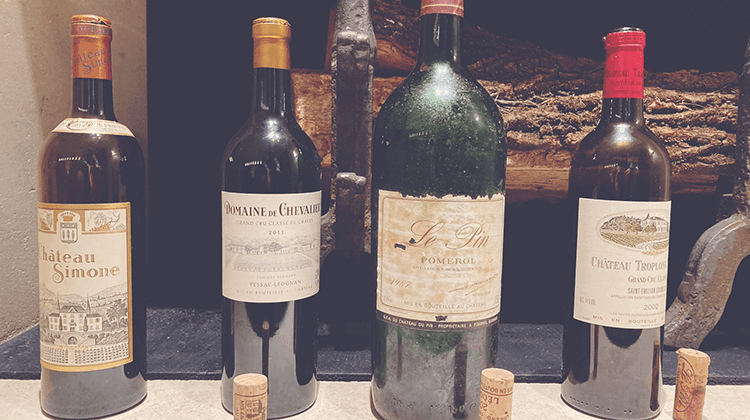 David Thomas
2 August 2021
We sat down with our Global Sales Director, David Thomas and cast him off to a desert island with only five wines of his choice. Discover which five he chose to take with him and why.
As Sales Director at Bordeaux Index you clearly have a passion for wine, when did this first start? Can you remember your first experience with wine?
My father has always had a passion for wine and a really interesting cellar. From the age of about ten or twelve we used to be given wine at home to taste over dinner. It was probably back then when I first experienced wine. Also, our family holidays would usually be somewhere wine related – Italy/France/Spain - even India, when we tried their Sparkling Wine. Which was actually very good, believe it or not, and one producer won Sparkling Wine of the Year... but not much of it comes over here. We went to Burgundy a lot as a family as well and I suppose my love of wine began in my childhood along with my love of food and cooking, going to all these amazing places with incredible wine and food.
How do you think you would fare being cast away on a desert island?
I would be fine - I have experienced being on a desert island once before over a long weekend. I was just south of Papa New Guinea, on the Torres Strait Islands. I was backpacking around and at the time spending some time with the flying doctor service. They dropped a friend and I off on an island, we slept on the beach, caught fish and made a BBQ. When they picked us up they said "where did you sleep?" and we said "on the beach", they told us we were completely bonkers because apparently there were salt water crocodiles there and they would just come and take you off the beach. We would go swimming in the fresh water lagoons on the island and get water from there; we also swam with Dugongs (sea cows) whilst we were there which was pretty amazing. So, yes I think I would be alright on a desert island!
Say we cast you away to a wine region rather than a desert island, if you could choose one wine region to be stuck on which would it be and why?
It would probably be Burgundy, which I am sure a lot of people would choose. Be it white or red nothing really competes with it at a very top level. The wine is amazing, the food is incredible the markets are unbelievably beautiful, the people are so friendly and welcome, it has the whole package. It is also nice and quiet, not too loud and busy. Just up over the hills of Burgundy you get into the real farming country where they have the white cows, that is amazing too. That is why we went there a lot as a family when I was young. My parents loved the wine, markets, food and it wasn't busy like the South of France.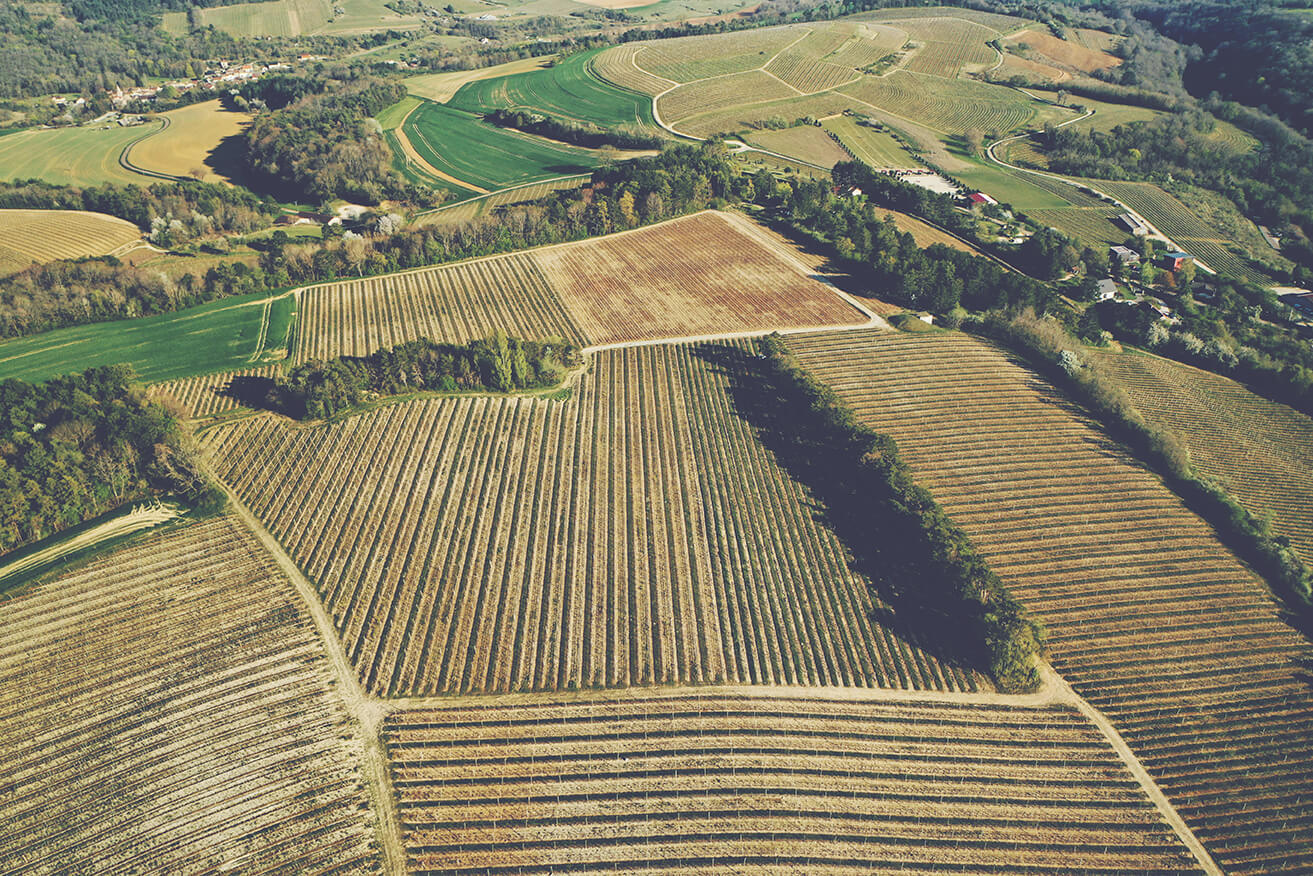 Are Burgundy wines your favourite?
Funnily enough, I only have one Burgundy on the list. My favourite wines are more to do with the situation. I have been lucky to try some of the best wines in the world. The whole situation of when and how you drank them has a bigger impact for me, the memories that are made and stick with you. Burgundy, when it is great, is my favourite, but I love wine from anywhere be it wine for £5 or £5000, I just find it so interesting.
You are being cast away to a desert island and you are only allowed to take 5 bottles of your choice with you. We would like to know which 5 wines you have selected and why. This could be because they bring back fond and loving memories for you, it could mark a significant milestone in your life or it could simply be down to the incredible taste of a wine that you just can not bear the thought of never drinking again. We won't be giving any more details as to the desert island, it is up to your imagination but it is important for you to know that it will be just you and your wines. It's time to hear your choices and we are very excited to hear which special bottles you have selected to take with you.
Bottle Choice 1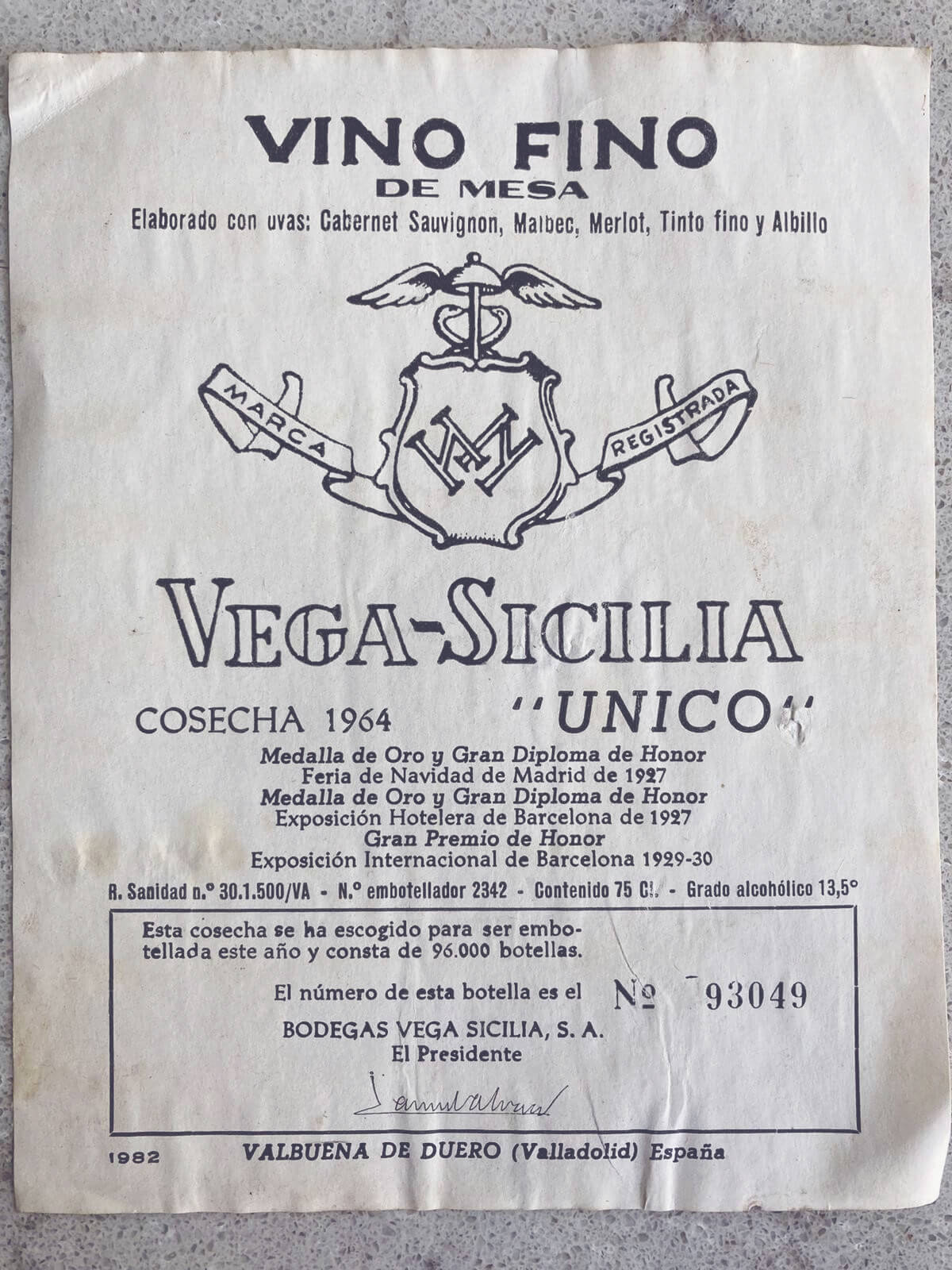 This was an easy choice for me. There used to be a restaurant in Oxford called The Elizabeth which was the only established fine dining place in Oxford at the time and the menu hadn't changed for 5 years. My parents had been going for a long time, and we had been a couple of times for dinner when I was a child. For my 18th birthday, my parents asked what I would like to do and I wanted to go and have dinner there with my family. The Chateaubriand and Crème brûlée were amazing (I still use Crème brûlée as a benchmark for restaurants, if they can match up to The Elizabeth's then they are good). The owner Antonio Alpez was very into wine and he very kindly opened two bottles of wine for me as a birthday present. One was a 1970 Lafite, and I had been lucky enough to drink quite a lot of Bordeaux with my Dad over the years, and the other wine was a complete revelation: it was Vega Sicilia 1964, which is a cult wine from Spain. It blew me away, I was so intoxicated with it, I wanted to know more about why it was so different to the Lafite but also similar. That is when I really started to research wine and look into it. I still have the label in a frame in the downstairs loo at home, it really was the wine that sparked my interest.
Antonio introduced us to quite a lot of wine over the years; he would buy En Primeur for the restaurant. He had all the First Growths, fantastic Burgundies, Rousseau and Roumier and brilliant white wines, German Riesling. He would often open stuff for Mum, Dad and I to try from his cellar because he thought we would find it interesting. He was a big influence on my early days, he was a very generous man. I have the menu framed from The Elizabeth in my bathroom.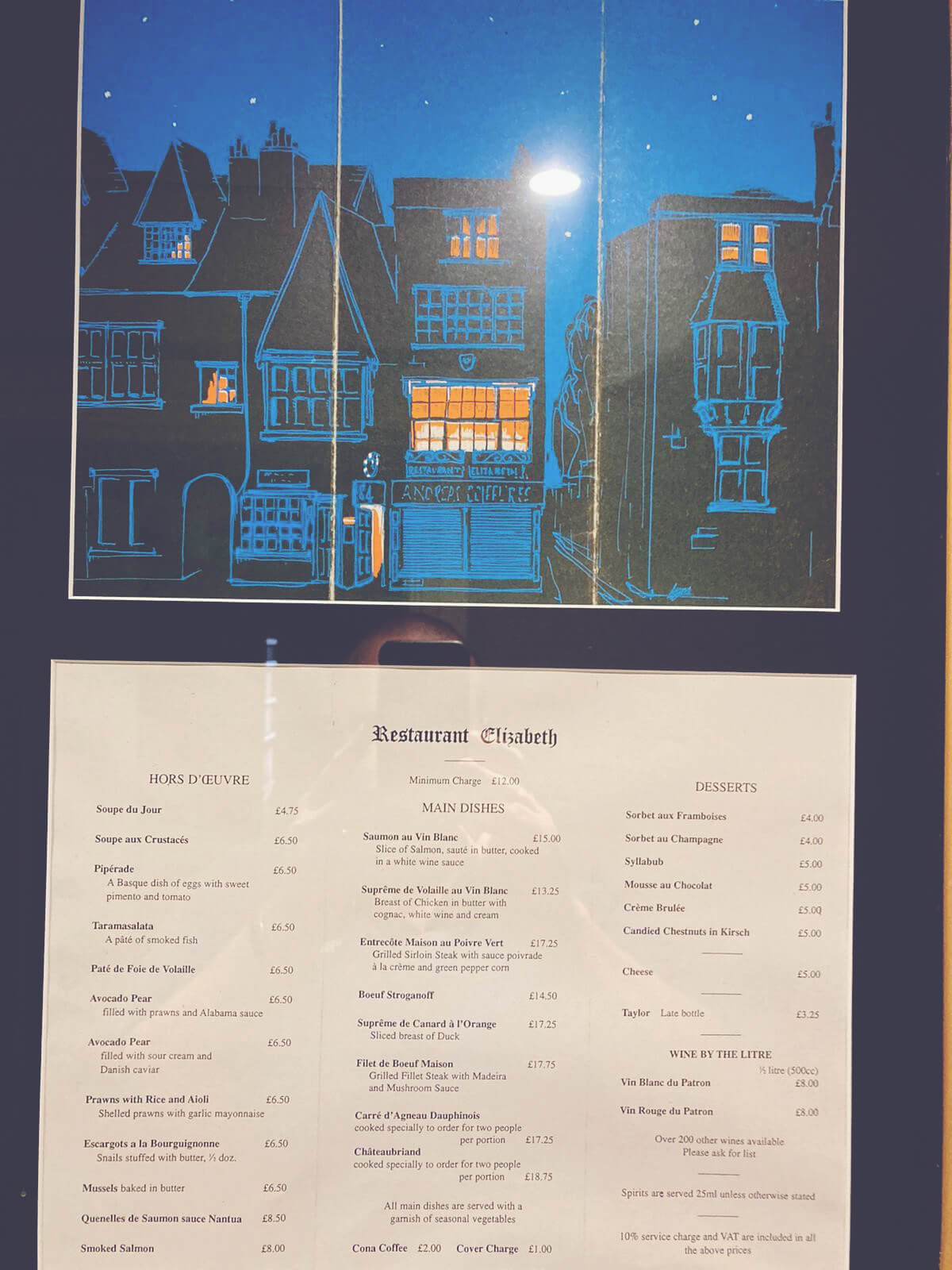 Bottle Choice 2
Again, this choice is more to do with the situation. We were with Gary, Debbie and another family in Burgundy for New Year. We had a big party on New Year's Eve and the next day it was snowing. The place we were staying in had an old barn with a BBQ so we all shuffled out in our coats and started up this BBQ and cooked ribs of beef and onions, then sat around slightly shivering eating these massive steak baguettes with mustard. We had a bottle of 1990 Grange from Penfolds which is one of the iconic new world wines and the 1990 was the one that started catching people's attention. It was a beautiful fruit driven expression of Shiraz; it matched the situation perfectly. It was such a happy time, with really good friends.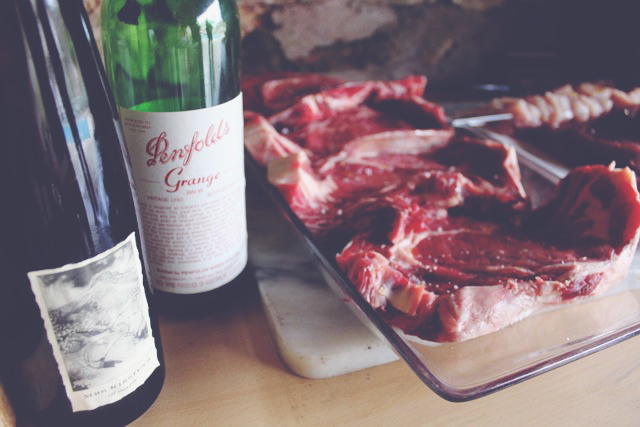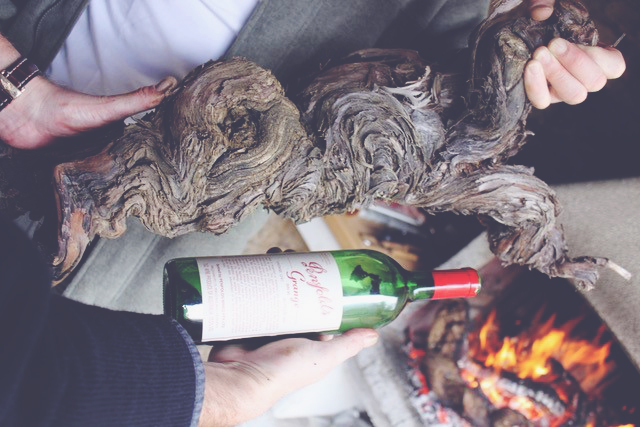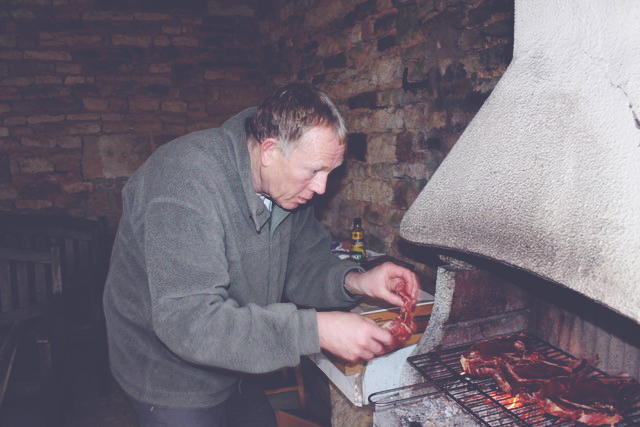 Bottle Choice 3
This is a brilliant, mind-blowing wine... there is a very small producer in an area called Gippsland in Victoria, in Australia, a guy called Philip Jones. His wine, Bass Phillip, is I think the very best new world Pinot you will find. It is very hard to get hold of and its very expensive. It took me eight years to persuade them to sell to Bordeaux Index and we actually have the very first shipment coming over from Australia at the moment. I chased them down when I was studying winemaking in Australia and managed to buy a couple of bottles... I brought back a 1997 Premium Bass Phillip Pinot Noir. I was having lunch at the Arches, a legendary wine bar, with the late Harry Gill who ran the bar. He was iconic, he had an underground wine cellar in London and if you were invited, it was an incredible experience.
We had lunch there one day and I took this bottle of 1997 Premium Bass Phillip Pinot Noir... it was always served blind there and Neal Martin was also at this lunch. Everyone tasted it and Neal thought it was an older vintage of Regnier – who is the iconic producer of Burgundy. And actually, it was this funny little Australian Pinot from Victoria which confused everyone! It was a brilliant lunch and very funny that Neal thought it was the very best Burgundy, so that sticks in my mind.
I first found out about Bass Phillip during my winemaking course in Australia. Twice a week we had four hour blind tastings as a class. One of the wines we had during one of the blind tastings was Bass Philip Pinot and I hunted it down after that!
Bottle Choice 4
This is the only Burgundy in my list. We were with Pierre Henri Gagey, who is the owner and MD of Maison Louis Jadot. Gary and I had gone over for a meeting, and we had dinner in Couvins des Jacobins which used to be the old Jadot winery and is in fact an old church. They have done it up as a dining room now, with entertaining kitchens at the back and this is all in his private garden. We sat down and had an amazing dinner with old Corton-Charlemagne and Clos de Vougeot. Then Pierre Henri pulled out a bottle covered in dust, no label, in an old basket and poured us all a glass and it was obviously very old. It was just majestic and complex, it still had purity of fruit and mushrooms, truffles, cigars, it was intoxicatingly complex. It still had acidity on the palate, and it was 1923 Musigny, a 90 year old bottle of Burgundy... it was phenomenal. It shows that wine can go on and on and live and change and develop. It was very generous of them to open it for us, sitting in the middle of Beaune drinking this wine was very special.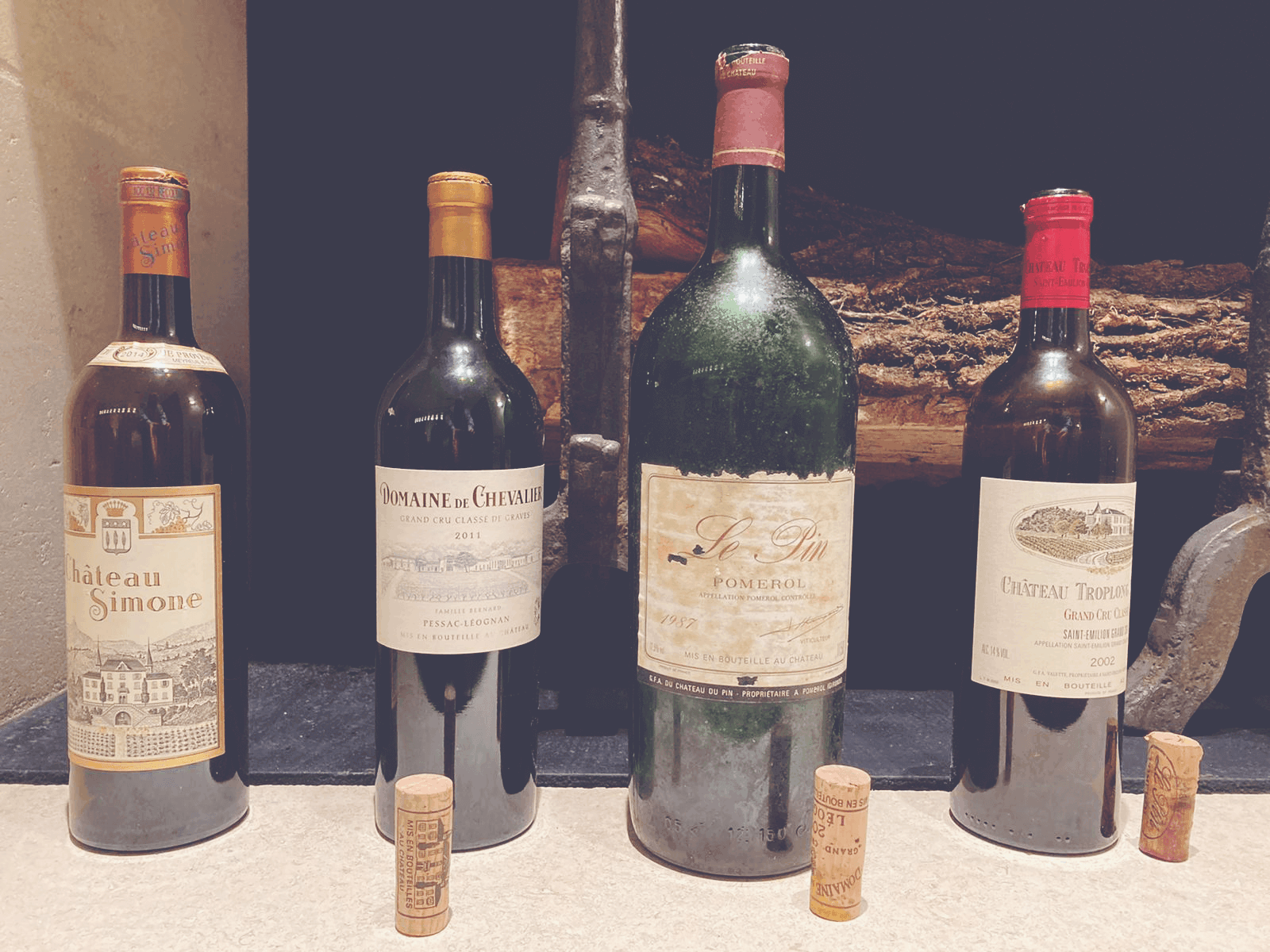 Bottle Choice 5
This choice was actually in one of my blogs from Bordeaux last year. I have been lucky enough to spend time in Le Pin over the last three years during the harvest. One evening last year, Jacques Thienpont pulled out what was a terrible vintage in Bordeaux, he pulled out a magnum of 1987 Le Pin which we had at the Secret Table restaurant at Troplong Mondot. It was served with mushroom ravioli which matched the wine to absolute perfection. It was one of the greatest bottles of wine I had last year and from what was renowned as a terrible vintage! It had great complexity, was so alive and it was fantastically generous of Jacques and Fiona to open it.
If you had to choose one of the bottles from the five you have selected to take with you, which would it be and why?
It would have to be the Vega Sicilia 1964 from Antonio at The Elizabeth restaurant because it really had such an impact on me and kickstarted my in-depth fascination with wine.
If you'd like to talk to us about experiencing these wines, get in touch to start your own desert island collection.