Adam Eggins, Chief Winemaker at Wakefield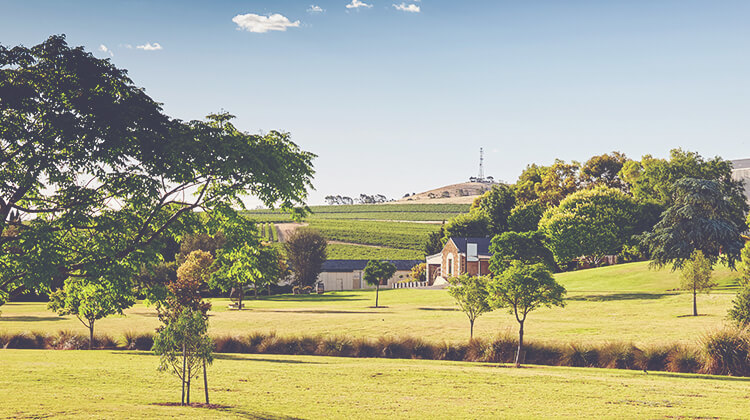 Adam Eggins
4 October 2021
The Taylor family have been running Wakefield since1969 when they bought a site by the Wakefield River in South Australia's Clare Valley. The Taylor family's long-standing association with the Clare Valley began in the late 1950s when as Sydney wine merchants, they partnered with the Clare Valley Co-operative to bottle and distribute their own wines under the Chateau Clare label. Today they are one of the leading producers in Australia, their 2015 Wakefield St Andrew's Riesling is in our Merchant's Collection. We had a chat with Adam Eggins, Chief Winemaker at Wakefield.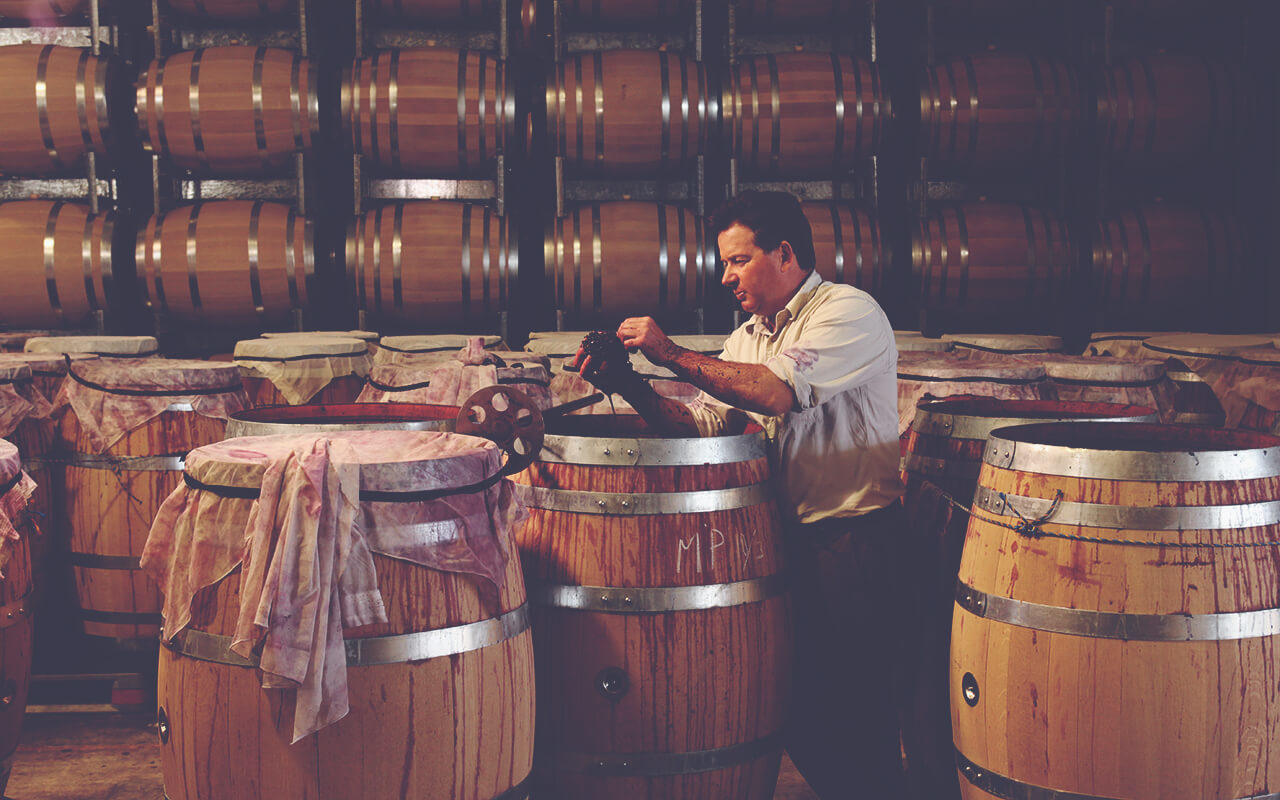 Tell us about Wakefield and how it came about?
Wakefield Wines began with the Taylor Family's wine journey back in the 1950s when the South Australian Wine Distributors company was formed. This family-owned business bottled and distributed wines for the Clare Valley co-operative.
Led by Bill Taylor Snr, the family's passion for wine inspired them to try and create stunning wines of their own. Motivated by the great 'old world' winemakers of Europe and in particular Château Mouton Rothschild, they set out to find the perfect piece of land in Australia and settled in the Clare Valley, South Australia.
What makes Wakefield stand out compared to other wines?
I think paramount to the success of Wakefield has been our unwavering, faithful delivery of the brand's house style, which we describe in our immutable Australian way as the ultimate contradiction. The enjoyment is found in superbly crafted wines that are bursting with enormous flavour yet are still beautifully delicate in their structure, or more simply put, the ultimate contradiction.
Competing and winning on the world stage is another vital ingredient in our success. We regularly enter some of the biggest wine competitions across the globe to ensure we are consistently benchmarking ourselves against the best in the world.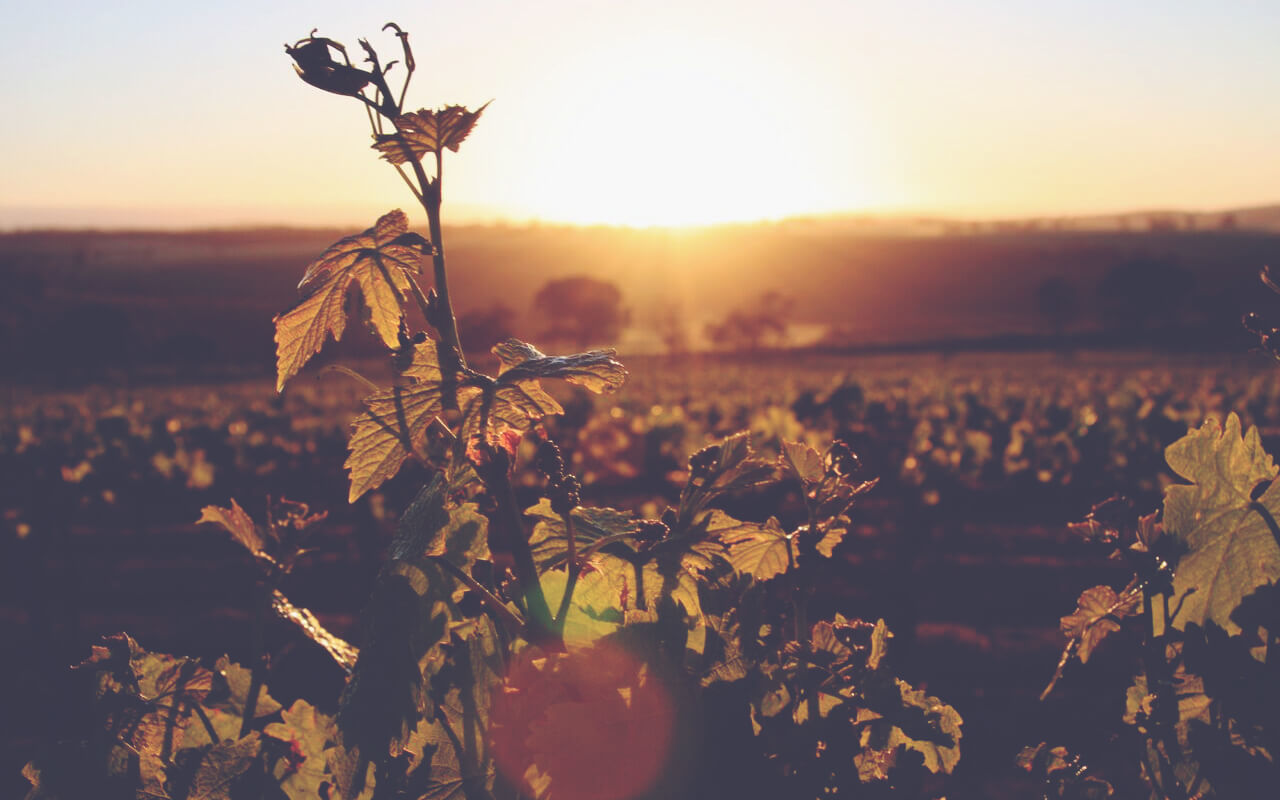 Tell us about yourself/yourselves and your background?
I was born in Queensland but grew up in Tasmania – that makes me a "Two Headed Banana Bender" by the way (ask an Aussie what that means!) I graduated Dux of my class at Roseworthy in South Australia before gaining vintage experience at Seppelts Great Western in Victoria and Eaglehawk in the Clare.
I joined Heemskerk/ Louis Roederer in Pipers Brook, Tasmania, gaining sparkling experience doing vintage for Roederer Estate in California. I became an assistant winemaker, then winemaker of Yellowglen in Ballarat Victoria and a group sparkling winemaker at Mildara Blass in the Barossa. As well as completing four years as a winemaker and manager at Rothbury Estate in the Hunter Valley.
The Taylor family approached me and I joined their business in 1999 as senior winemaker and so this year was my 22nd vintage at Wakefield Wines, a wonderful journey indeed.
Tell us about your key influencers and where your inspiration comes from?
My father had a love of wine so we were exposed to it as an everyday part of meal time and the table from an early age. Andrew Pirie must get a mention too. One of the early pioneers in the pursuit of cool climate perfection in Australian winemaking.
I'm a sucker for the classics, so I study various producers regularly through their wines. Frank Sinatra and Bono from U2 is the music I relax with when I study Vasse Felix Chardonnay, anything from Henschke, Howard Park and Tyrrells. I am also excited by what's happening locally, particularly the Rieslingfreak guy (John Hughes). I have a soft spot for French Cabernet and Merlot. A French friend insists the greatest wines of France are in Saint-Emilion and the Loire Valley, so I must visit them both next when international travel is back on the cards.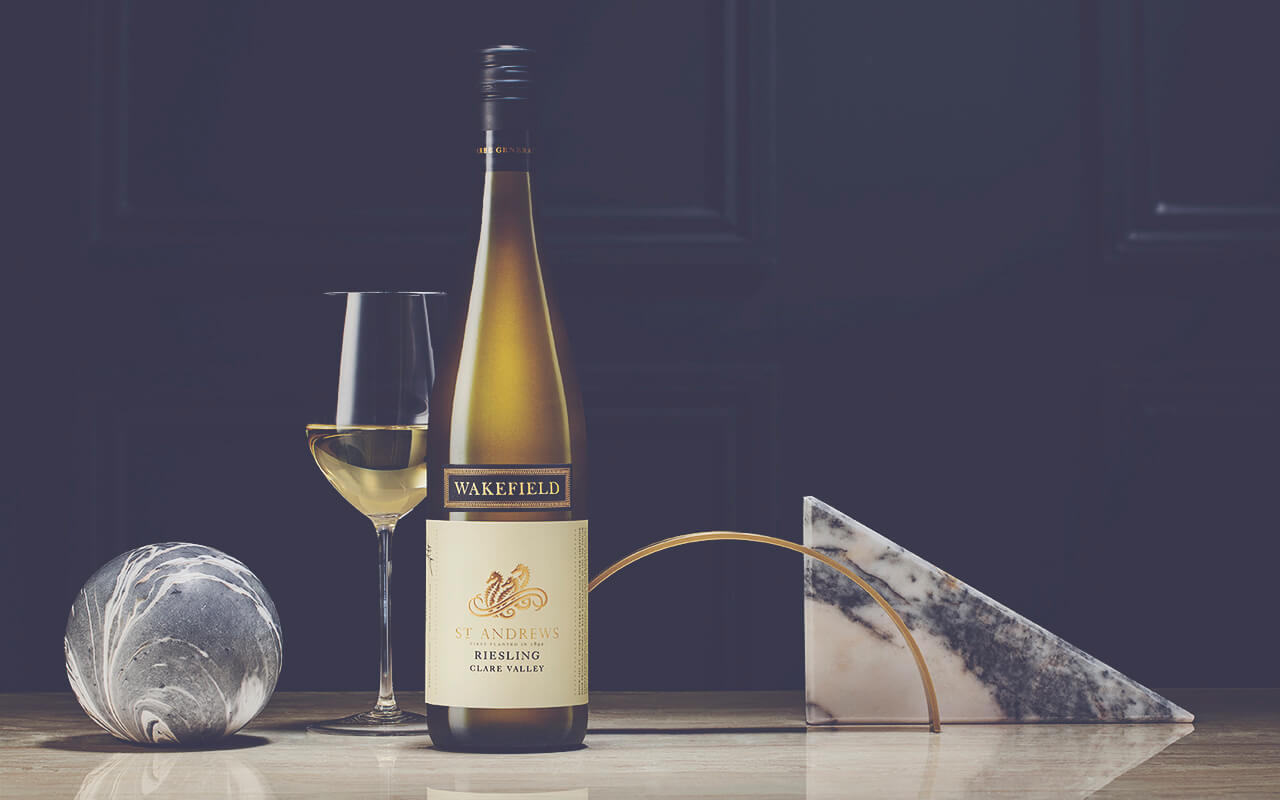 Tell us about your range and about Wakefield. How many wines do you have and how are they different?
Wakefield has three core ranges of wine from Promised Land our entry level wines, and Wakefield Estate Label which are the heart and soul of our wine business, up to St Andrews which is some of our best work in the premium end.
Then we have other newer ranges like Jaraman and of course our icon wines, The Visionary, The Pioneer and The Legacy. We also have some exciting new wines coming in the future, so watch this space!
Underpinning all of these wines is our aim to over deliver on expectation (at the price point) and to aspire to be some of the best examples of the variety and region from Australia.
Which one is your favourite? Or do you tend to drink different wines depending on the occasion or mood?
Depends on the day. Summer – Riesling, very good Chardonnay, or Provence Rosé. Winter – good Pinot Noir, Shiraz, or an old Cabernet from the cellar. I believe that great wine generally has balance and complexity so rather than asking 'which is your favourite', you should ask me 'which wines offers the best balance and complexity'.
Generally, Cabernet Sauvignon from a great vintage and respectfully handled can be the greatest of inspirations. The power, the gracefulness and the sheer levels of flavour make Cabernet Sauvignon the King of wines.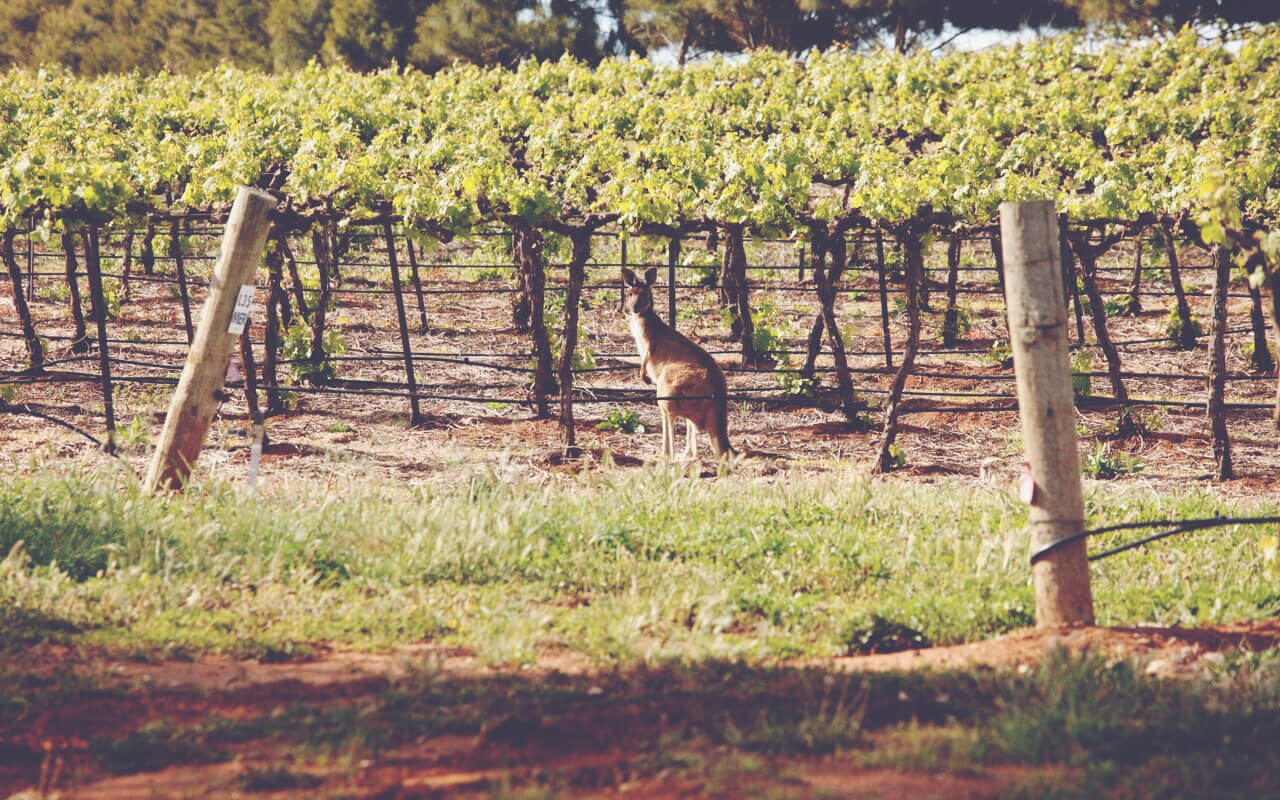 Tell us about the production process?
We rest on the principle that the finest wines are those made with the greatest dedication and care. Above all our imperative is to 'respect the fruit'.
Consistency is key, and it's the way we continuously test our winemaking mantra – as good, if not better. This mantra pushes us to seek improvement and innovation in our winemaking practices. Every new vintage released must be as good if not better.
How long did it take you to conceptualise and perfect the wine?
The perfect wine is an evolving target, a destination to aim for on a journey built on experience and exposure. We try to taste widely as possible and learn from each occasion. Then reflect on how and where we can improve.
How many bottles do you tend to make in one year?
In our world Mother Nature sets the agenda. Heat, rain, sometimes frost, sometimes hail, sometimes disease all play a role in determining what's in store for us each season.
It is hard to answer but we always try to make enough to meet demand.