An Interview with Brendan McCarron, Master Distiller at Bunnahabhain Distillery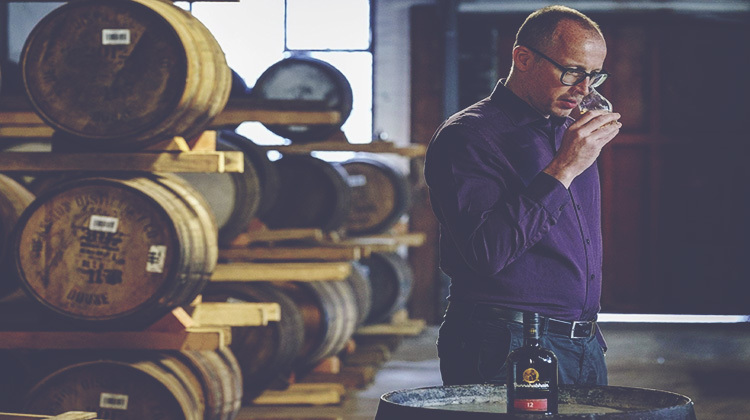 Brendan McCarron
19 October 2022
Bunnahabhain lies on the shores of the Sound of Islay in the Scottish Western Isles and is renowned for its signature unpeated Islay Malt Whisky. We sat down with Master Distiller, Brendan McCarron, to find out all about this unique distillery and to hear which whisky he would recommend to the avid drinker and collector.

Thank you for your time Brendan, can you tell us a bit about your role within the company?
I am the Master Distiller for the company, which essentially means I am responsible for our entire whisky and gin making process. My extremely varied role stretches across selecting the raw materials, running the distilleries, ensuring the new make spirit quality, managing the maturing stock and creating the whiskies that we release.
When was Bunnahabhain founded and what was the vision for the distillery at the time?
Established in 1881, Bunnahabhain (which means 'mouth of the river') is the most northerly of the Islay distilleries and one of the most remote. Overlooking the vast stretch of sea called the sound of Islay, it is the only distillery on Islay to produce whisky using pure spring water. The distillery historically produced smoky single malt whiskies (the style that Islay is world famous for), but in the last 50 years Bunnahabhain has instead become famous for making it's incredible Islay unpeated single malts.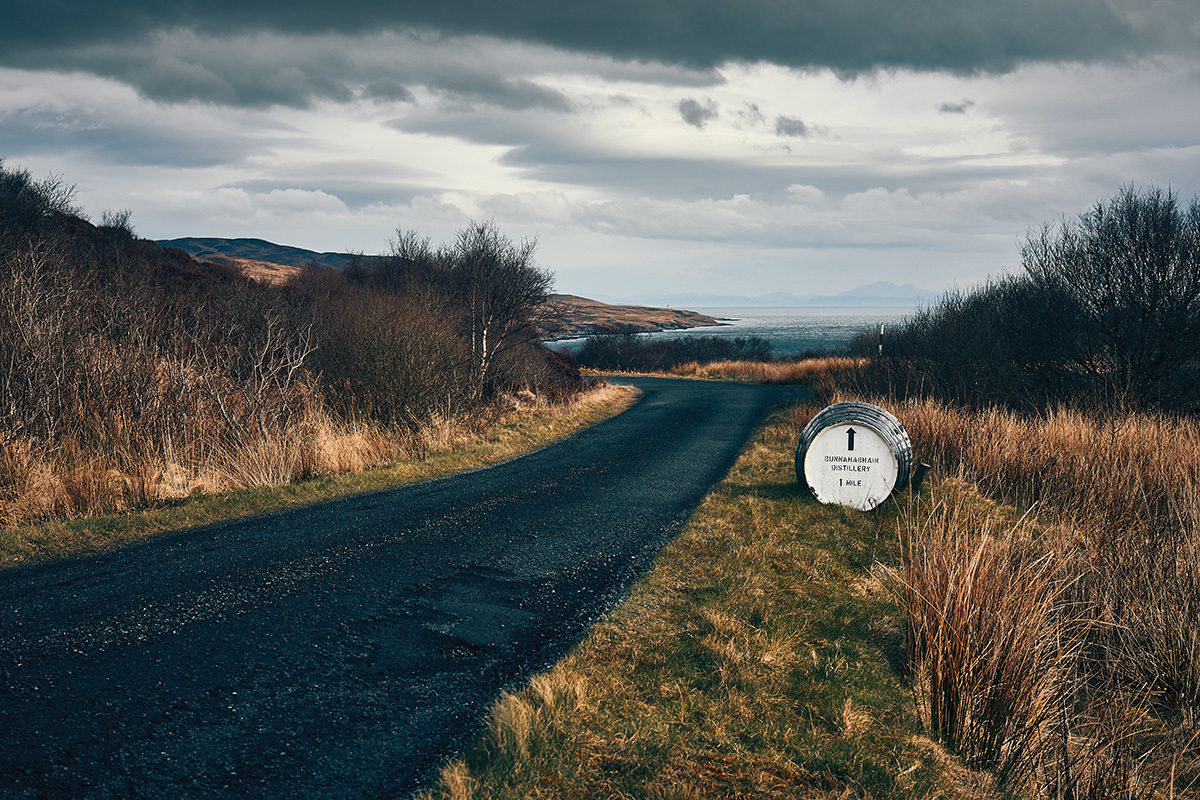 Can you tell us a bit about the creation of the Whisky?
The spirit produced at Bunnahabhain is BIG. Its fruity and sweet, but also floral, biscuity, oily and . . . I could go on all day. It's such a big spirit that it's perfectly suited to maturing mainly in Oloroso sherry casks at our distillery, in which we make a small number of big batches of Bunnahabhain spirit.
We have a traditional mash tun creating crystal clear sweet worts, that we then ferment in large wooden washbacks using spring water to create a massively flavourful beer. This is then distilled in huge copper pot stills, which concentrate and purify the spirit to create the big spirit that is Bunnahabhain.
What makes Bunnahabhain so unique?
Bunnahabhain is an unpeated, sherried Islay single malt (despite being on the famously peated Isle of Islay). Contrary to our neighbouring distilleries, we produce very little smoky whiskies and instead focus on those with an unpeated sherry finish or maturation.
Tell us about the distillery's key influences and where the inspiration behind the whiskies comes from
We are a coastal distillery, so the cool salty air undoubtably has an influence on the character of our whisky (you'll also notice that we use a helmsman on our packaging). To this day we are influenced by the traditions of our ancestors, keeping our Bunnahabhain whisky non chill-filtered and natural in colour – the way it would have been produced many years ago.
What do you think are the standouts for your collection?
Almost everyone who loves Bunnahabhain, talks about our core 12- and 18-year-old expressions. These unpeated sherried whiskies carry the unmistakable sweet, rich and vibrant style of Bunnahabhain. Once a year we release a single batch of '12-Year-Old Cask Strength' which is limited in quantity, and pretty special. I also love this year's Fèis Ìle release Abhainn Araig, which included spirit made with Pedro Ximenez Octaves.
What whisky from your range would you recommend to the whisky collector?
I'm not much of a whisky collector – I prefer to drink the whiskies that I get!
If I was a collector however, it would be our annual Fèis Ìle releases that I would treasure, with this year's 1989 Oloroso being no exception.
Do you have any exciting releases coming up for the avid whisky drinker or collector?
The 2022 Bunnahabhain 12-Year-Old Cask Strength will hit the shelves soon, and we are really excited about next year's Fèis Ìle releases which are due to be released in the Spring.
If you were being sent to a Desert Island, what whisky would you take with you and why?
Bunnahabhain 18 is my favourite, and I think it always will be. I visited the distillery for the first time in 2010, and the distillery manager Andrew Brown gave me a dram of 18 in his office after the tour – it's been my favourite ever since.
What are the aspirations of the distillery and the future?
Like many others in the industry, I see Bunnahabhain as a sleeping giant. My ambition is to wake it up! I'm looking to lay down more spectacular spirit in oloroso sherry to grow the stocks of our classic 12, 18 and 25-year-old single malts.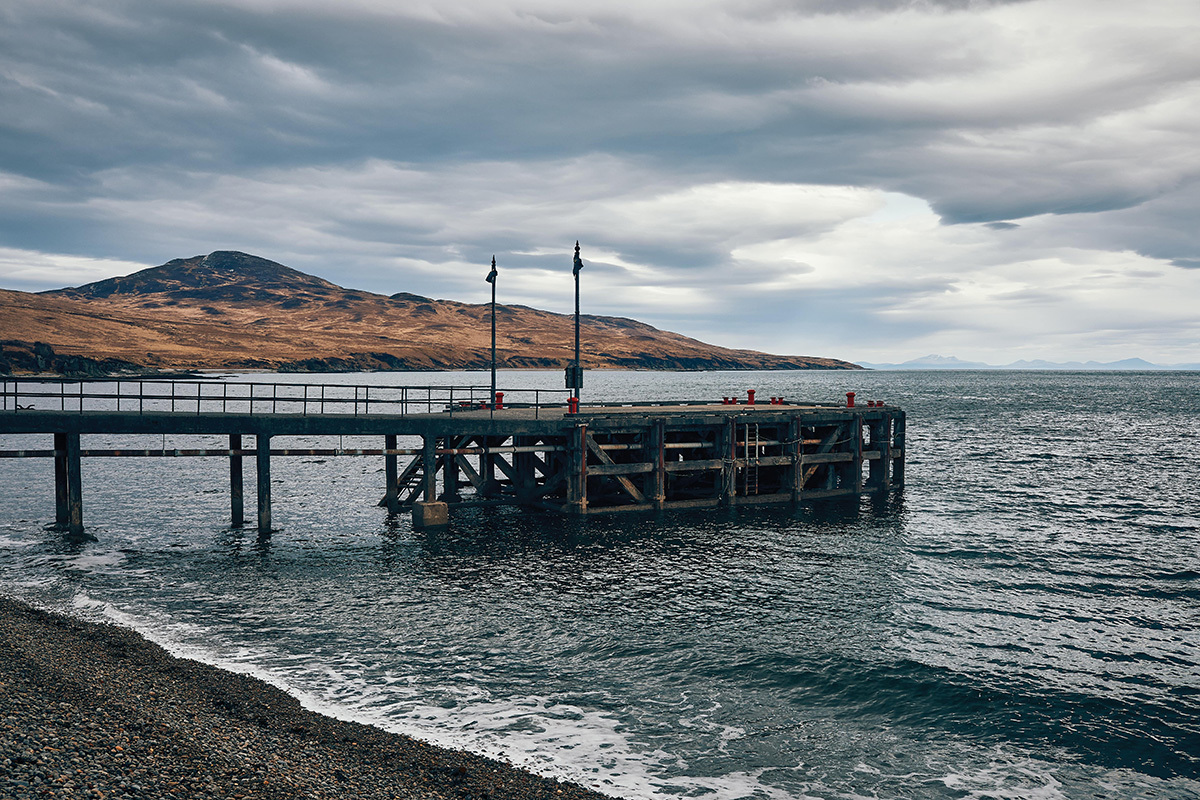 dwd