An Interview with Marielle Cazaux, Managing Director of La Conseillante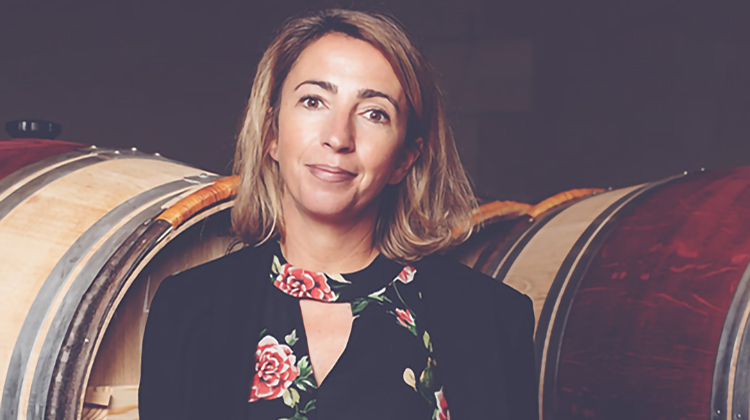 Bordeaux Index
13 March 2023
For International Women's Day 2023, we've interviewed top women leaders in the wine industry to hear all about their life and career so far. As Managing Director of one of the top Bordeaux estates, we met with Marielle Cazaux of La Conseillante to find out all about her journey in wine and what she's learnt during her remarkable career in the industry.
Marielle Cazaux graduated first as an engineer specialising in Viticulture and Oenology at Bordeaux's ENITA, and then as an Oenologist at the University of Bordeaux. After graduation, Marielle began her career working as a Technical Director, before building her professional experience in both the Left and Right Banks of Bordeaux. After joining Château Petit-Village in Pomerol, Marielle became Managing Director of Château La Conseillante in 2015. Working closely with the family, Jean-Valmy Nicolas and Dr Bertrand Nicolas, Marielle oversees work in the vineyard and the cellars while managing the estate and the marketing of La Conseillante's fine wines.
Victoria Mason, our new Senior Fine Wine Buyer, sat down with Marielle last week to discuss her career so far and what she is most looking forward to in 2023.
Thank you, Marielle, for joining us today! We'd like to start at the beginning of your wine journey, can you remember a key moment where your love of wine began?
My key moment would certainly be when I graduated at 18 years old, and when I moved to Bordeaux for what we call in France, Class Preparatoire. This starts around two years after you receive the diploma you have when you are 18 years old, and it's two years to prepare you to start your training as an engineer. At this school, I started to meet more and more people who were the sons and daughters of vineyard owners. I was always talking with them, about what their parents did, and what the estates were like.
Also growing up, my family were involved in agriculture, so I always spent my childhood in the fields and wanted to make something of my life where I could link it back to being outside. When I arrived in Bordeaux for that time, I finally realised that working in the wine industry, outside in the vineyards, was something I could do. I could combine engineering, with growing and making, and that's when I pursued my diploma to become an Oenologist.
I knew very soon that I wanted to be a winemaker, my first target was making wine. The wine industry is very big, maybe you can sell wine, you can market wine, you can be a wine maker or you can be a wine collector. I knew that I wanted to be making the wine, involved in the vineyard, and either being a vineyard manager or a winemaker.
We know that you began your career as a Technical Director, can you tell us about the progression from this role to your role as Managing Director at La Conseillante?
Understandably, my degree was very technical, so this is where my career initially took me. I learnt all the techniques for being a winemaker and worked on various different vineyards in Bordeaux. Throughout this time, I had begun to start working on the promotion of wine. I started to travel to promote the wine as a technical manager, and in 2015 that's when the Nicolas family asked me to join La Conseillante. They called me to apply for the job, and I said, are you sure? Because, well I'd never actually sold a bottle of wine in my life! I've never done the commercial side, I've never done marketing or anything to do with this side of wine. And they said we want you anyway, we will teach you. We'll teach you about the En Primeur system, we'll teach you about selling wine. They trusted me and thanks to the Nicolas family, I'm now Managing Director.
For the first couple of years, they worked very closely with me and I travelled a lot to meet people within the wine industry. I met wine distributors in the States and in the UK, Hong Kong etc. After eight years I'm now good! I'm not saying I have a perfect view of wine, I know all the key distributors etc, but I am always still learning. There's a lot to learn, even in my first job as winemaker, I am constantly still learning.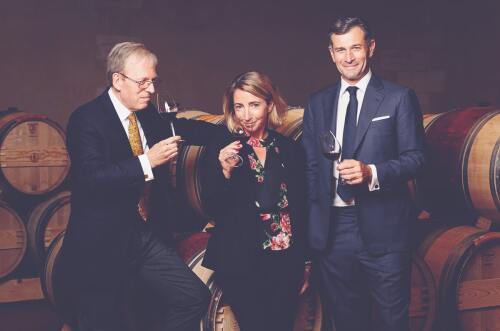 Dr Bertrand Nicolas and Jean-Valmy Nicolas are both from the 5th generation of the Nicolas family. Joined by Marielle Cazaux, Managing Director of La Conseillante.
That's the great thing about this industry, we never stop learning! So Marielle, you must really have a unique position? Because you have knowledge right from the vineyard from growing the grapes right through to selling wine in the bottle…
Yes, it is a unique view! Due to the size of La Conseillante, we have 12 hectares, so I can't have a Commercial Director and a Technical Director etc. So I cover all of these areas alongside my colleagues. As a smaller estate, we are very different to the larger estates on the Left Bank so I can travel and talk about the wine, and I know exactly what is going on in the vineyard. I can spend one month in the vineyard, and then next I am in Singapore talking about our wine promoting the estate! So really, I'm incredibly lucky.
It all sounds amazing! When you were first starting in the industry, were there any key people that you looked up to or were inspired by?
Ohhh so many in my career. I have met, of course, many inspiring people. The first person was during my internship in 2001. I had the chance to go to California and I met a very famous producer. I met Paul Draper at Ridge Vineyard and he was someone who was so inspiring in his knowledge of wine, but he was also very human as well. For me, all of the people who inspire me have the knowledge, but at the same time they are sweet people with a big heart who have the passion and are willing to share their skills. Those are the people who really make me.
I want to be a mentor, and thanks to my own mentors, I feel I can try to be a great mentor. I've very close to my interns for example, and when they leave for their own careers, I always tell them I am free whenever they want to call or if they need advice. It's very important because for your career you need these mentors in your life. They offer you great evolution and help you complete yourself. In technical skills, but also in your personality – it's very important!
You mentioned your interns at La Conseillante, do you have a regular intern scheme at your estate? What does that look like?
Yes, so we have two technical interns per year from the Spring. For me, it's really important that we work with them for a minimum of six months. They're starting in the Spring and finishing after harvest. They can then see the entire season from the baby grapes to the wine. So we take two interns usually, and we tend to take one French and one overseas intern. My team is very important, because you can be more open minded when you have interns in your team, and we find our intern programme works very well.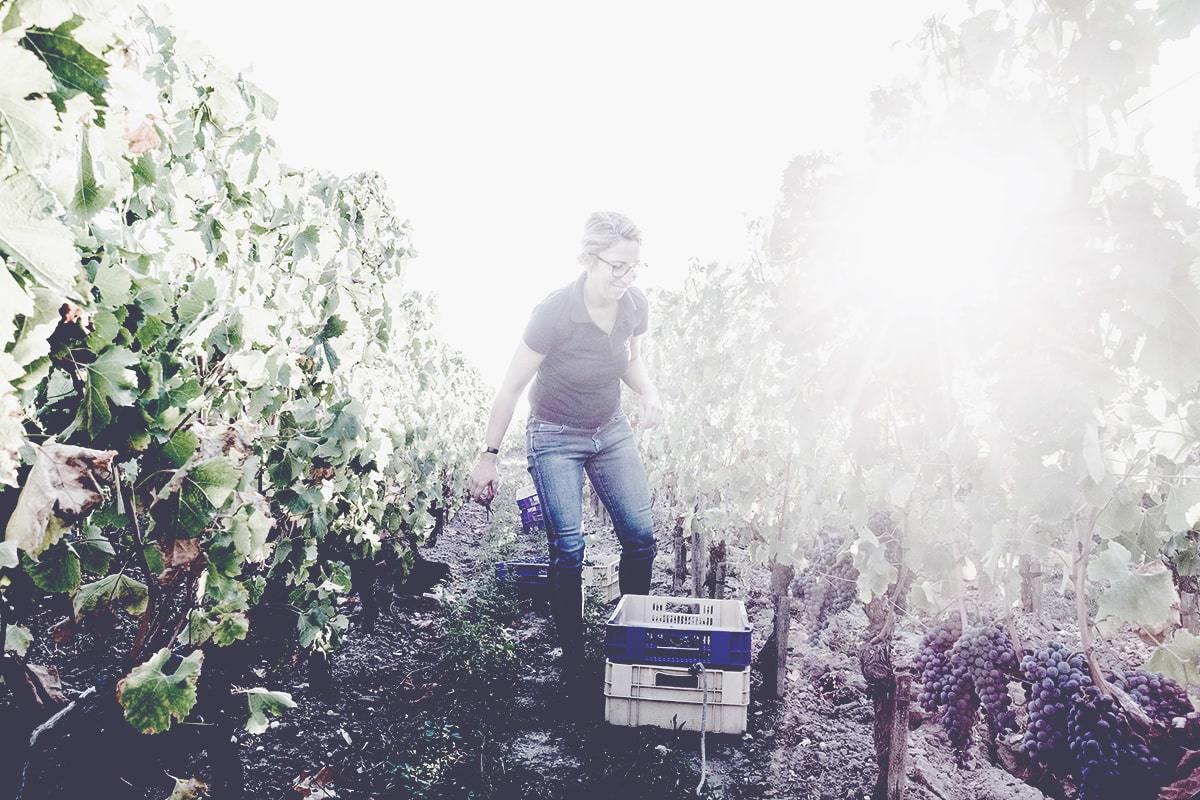 The vineyards at La Conseillante
I'm sure you pass on a lot of wisdom, but is there any key advice you pass onto people starting in the industry? Or is there any advice you would give your younger self?
My biggest piece of advice if you're looking to get into the technical side of making wine, like a technical director, is commitment. I think you have to have such high level of commitment to do this job. When you're the winemaker, you have to work with the weather. You might need to stay up for a few nights in a row, and go through some really difficult days and nights to make sure the fruit you produce is going to survive. Also, when you work with people, you have people that don't show up or who don't do a certain job they were meant to do, so you have to do it by yourself.
You have to be committed to the job and if you're not ready to work with passion, and with this degree of commitment, don't think about going into this industry. This carries over to selling wine as well. If you are lazy and not ready to fight to sell wine, and also never count your hours when you're selling wine, then it isn't the job for you. My job is my passion, so I know I look at the clock and think it's so late! But I have to keep going because my job is to sell wine, and for that you have to be passionate.
Thank you for that insight, Marielle! Can you also tell us a little bit more about your estate and if there are any projects or if there's anything on the horizon that you're excited about?
Of course, so the first thing I always mention and is very important is that this estate has belonged to the family for 151 years. We are located in Pomerol on the plateau and the most exciting project for 2023 is that we are going to be planting Cabernet Sauvignon. It's something we had in the past from 1900 to 1960, but it was abandoned due to the weather. After the big frost in 1956. But now, with the changing climate, we have the soil to welcome Cabernet Sauvignon again and we are very excited for 2023 to see how this goes! We hope that the Cabernet will come into the blend in three years, so hopefully 2026. We believe the Cabernet Sauvignon will be the pepper in the sauce, you know! So yes, we really believe that Cabernet will add something incredible in the blend, we are very excited to do it and see what happens.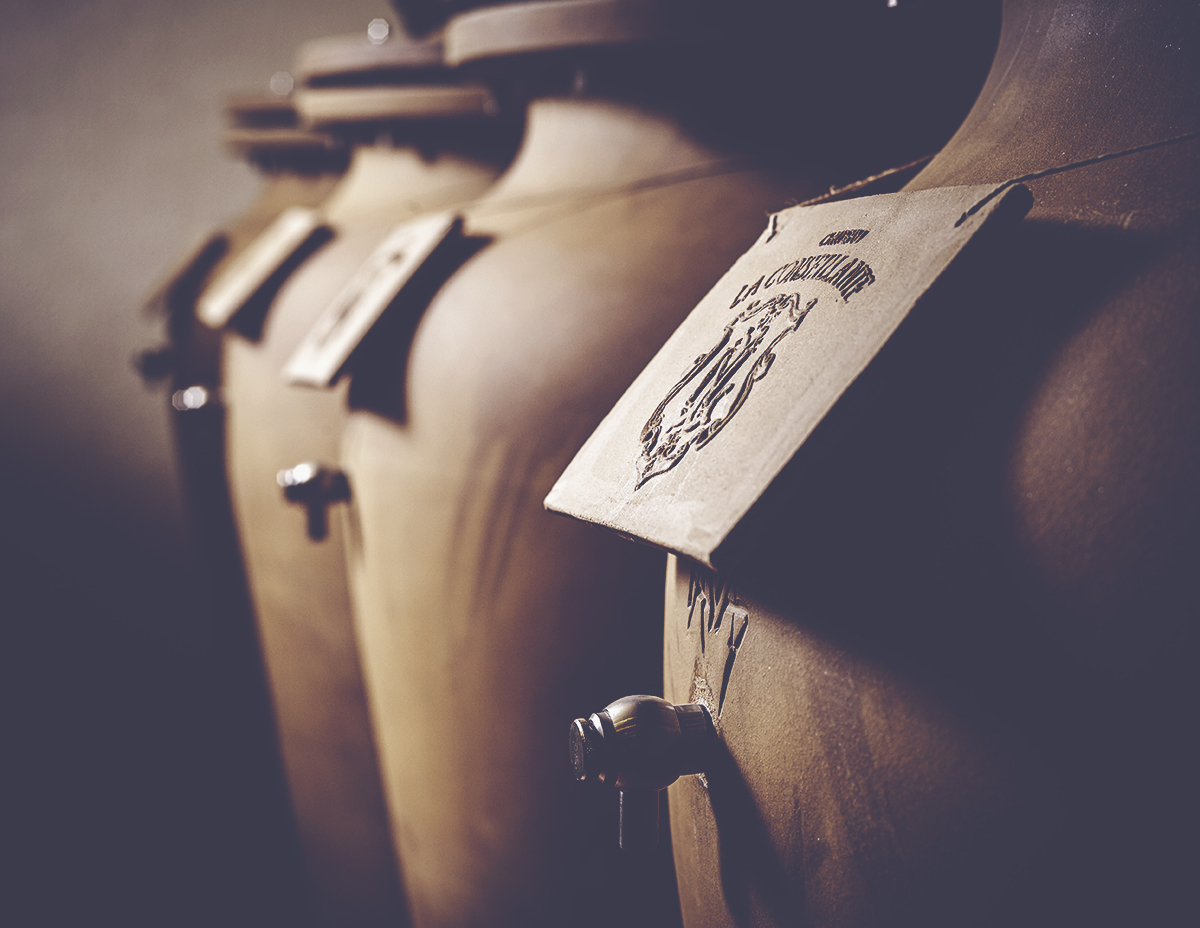 La Conseillante, Pomerol
It all sounds very exciting. I wonder if you could tell us a bit about what you would consider as your biggest successes so far in your career?
My biggest successes, it's always a difficult question! Two simple things. Firstly, I think it's having a really great team. You build a team over time, and people leave or they go into retirement, so you have to find more people to fill the spaces and they have to fit. They have to fit so you can continue to build the team you want. There has to be the same mood and ambition in the team, and I think we strive to have a really strong team. We are all very involved in ensuring the quality, we are all in the same level of ambition and so that is really a great success.
The other great success was maybe from the past vintage in 2016. We had our first 100 points at La Conseillante! We had a lot of 99 points in bottle as well on the 2019 vintage, so that for me is success. It's not an individual success, but it's a team success. Of course we produce great wine, but when we have the scores of the journalists we can really say ok these wines are good. It's a great example of the success from our teamwork.
On the other side of that, can you share a moment or moments when something didn't go to plan, and something failed? How did you deal with that?
Ok, maybe it was in 2017…. I think it was when we had the frost in Bordeaux. I saw the frost coming, however we tried to prepare but we weren't as prepared as we could've been. I saw it, maybe ten days before the frost, and I hired a helicopter to protect the vineyard and we managed to protect a lot of the vineyard but we couldn't protect the whole vineyard. We saved around 85%, but we lost the rest of the crop. It was something that we could've anticipated if we knew what was going to happen before, but it was very difficult when we realised we hadn't saved all the grapes. Dealing with the weather can be a big challenge for me. I always want to control everything in my job, and its of course impossible especially when you deal with the weather. Now we have everything ready so that we can protect the crop, and we are working a lot on how to protect the grapes and how we can be more environmentally friendly as well. We are learning new techniques and we are constantly experimenting, but it was difficult for me to admit and understand that I didn't protect 100% of the vineyard. I have to learn about this and accept that I can't control it. When I lose, it's difficult for me to fail and it's something I have to learn. Of course, it only helps us learn and improve when we go through these things!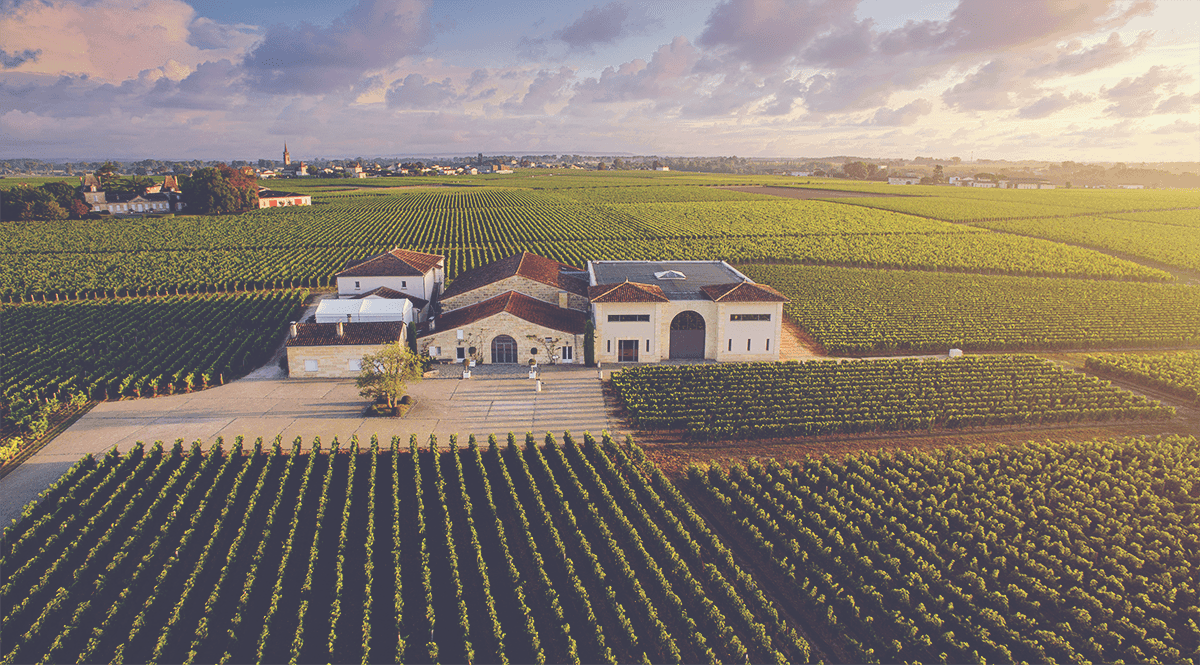 An aerial view of La Conseillante, in Pomerol, Bordeaux
Thank you for sharing that Marielle! Back to a positive note, apart from planting Cabernet Sauvignon, what are you most looking forward to this year professionally?
Ok, two things, different things. The first thing will be showing one of the best 2022 of Bordeaux. Because, I'm so happy with my 2022, I think we have the wine that will maybe be not in the top five but hopefully in the top ten! We can dream! Top ten of Bordeaux 2022, because Bordeaux 2022 La Conseillante is amazing. On the other side, we are working towards a certification to confirm our Corporate and Social Responsibility. So this is all about the environment, sustainability and working with the community so we are aiming to get the Level Two certification which will be next year, we are really excited about this as well.
To finish off, and as we're here to celebrate International Women's Day, I'd like to ask what does the day mean to you?
Its theme this year is Embrace Equity and it would be really interesting to finish off our interview with your view on that. For me, I really hope that we can reach a point where when you have the same level of skills and same competencies, you have the same chance of getting a job or applying for a job. I still believe that employers in France will go, more generally, with a man as they still believe a woman will be less available in the role. I really hope the mentality changes. My dream will be that the equality will mean the same chance and the same opportunity to have a job. Of course, there is the question of salary… But to start with, the same chance to apply to a job or position. That's something I would love to see!
Thank you so much to Marielle Cazaux for joining us for this interview. An amazing career and we're sure, many more successes to come!