Eric Kurver, Owner of Maison Saint Aix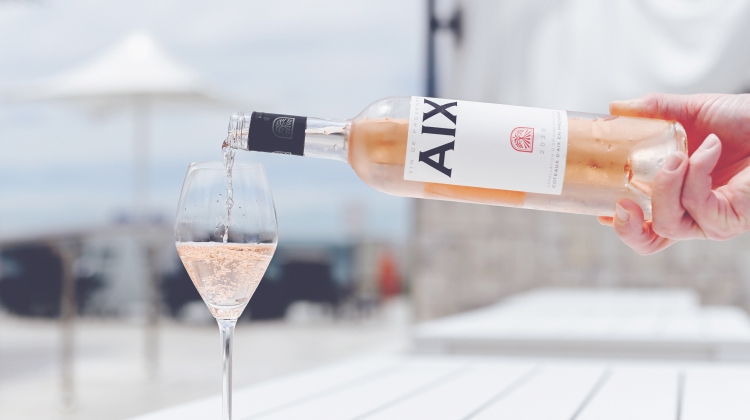 Eric Kurver
21 April 2021
With a background in marketing and advertising, originally from the Netherlands, Eric Kurver left that all behind and moved to France with his family starting a brand new business venture following his passion for wine. Eric is now the proud owner of Maison Saint Aix and the creator of award-winning AIX Rosé. We had a chat with Eric about his career and the wonderful story behind AIX.
Tell us about AIX and how it came about?
Everything started about 20 years ago when I moved away from Amsterdam with my wife and kids and we made the move to France. We were living in a wine region at the time where I met many wine producers, who were all so welcoming and interesting. It was actually my wife who said why don't you do something with your biggest hobby, which is wine. Wine has been a passion of mine since I was 16, when I was working in wine shops in Amsterdam. I would organise wine trips for school and tastings with friends whilst I was studying, wine was always just a hobby for me. When my wife suggested this, it got me thinking and I thought well yes there is something we could do in wine. Then we had to think about what we could do. We could import foreign wine to France, we could export wine to the Netherlands or maybe we could buy a small piece of land, plant some vines, buy a tractor and work the land. The latter is what we decided to do and I have learnt over time that it is not quite as simple as that! There are lots of rules.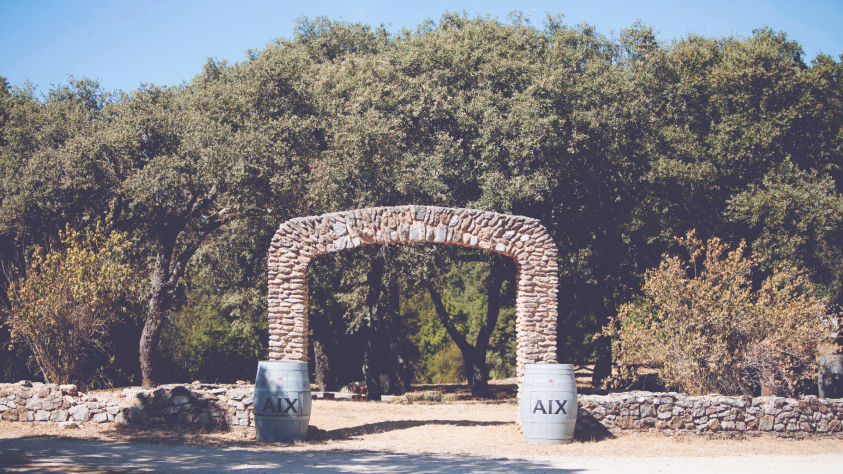 A friend said to me one day 'Eric, why don't you turn this into something serious' and as I have a background in marketing, we started to investigate which direction would be best to go in to get into winemaking. We realised how good business was with rosé, so the challenge was to find a big winery with no reputation, so that I could build my own brand and my own reputation.
We found this winery which is very close to the capital of Aix en Provence and we finally signed to buy it in 2008. It was originally called Domaine de la Grande Séouve. We had some friends from Germany and the Netherlands who would come to stay and we would receive thank you notes from them and they could never remember the name of the place! It would say thanks for the stay and good luck with Domaine..
That is when we realised, if our best friends cannot remember the name of our wine estate then how will we be able to sell this name worldwide. I thought about changing the name to Domaine Saint Aix but so many wineries start with Domaine and we wanted to be different so we called it Saint Aix. I then suggested we call the wine AIX, a name that is recognisable, easy to remember, and we put it on the label. Lots of people told me that was a crazy idea and that it wasn't how a wine label should look. I was stubborn and stuck with the label, as that is how I wanted our brand to be, recognisable. On top of this I wanted to make sure the messaging around our brand was very much 'easy to drink rosé' but complex enough to win gold medals and excellent points with Robert Parker.
We were very lucky that our first harvest, the 2009 vintage won gold medal in Paris and quite quickly people begun to ask 'Why don't you make white wine? Why don't you make red wine?' but we decided to put all our efforts into one wine. We don't make prestige or 'by AIX' or anything else, we just make one wine in different bottle formats and we have more than enough to do making one style! We focus on making our wine the best it can be and the best rosé on the market.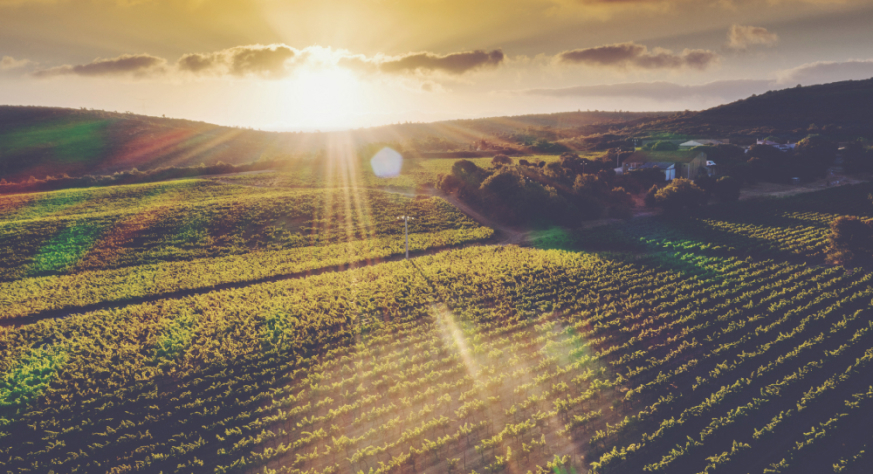 Tell us about your key influencers and where your inspiration comes from?
Our inspiration mainly came from neighbouring wineries. When we were at the very start of our journey, I bought 15-20 different bottles of rosé and tasted them with our winemaker. I had to tell him exactly what it was I liked about each bottle. The strawberry smell you get as you open the bottle, the salty after taste, the colour or even if I just liked it and had no reason for it! He made notes throughout this process, and he then developed the profile of the wine from my reactions, this became the basis and foundations of AIX. He did warn me that every year is different, sometimes it won't turn out exactly as planned, the fruit may differ, the seasons will change.
He asked me what outcome I wanted from AIX and I said I want to make the best rosé in the world. To me the best outcome is that people open a bottle, take a glass and without realising they drink another glass and before they know it, they have finished the bottle and there is no need to talk about the wine. You talk about life instead, and for me that really is the best outcome in the world.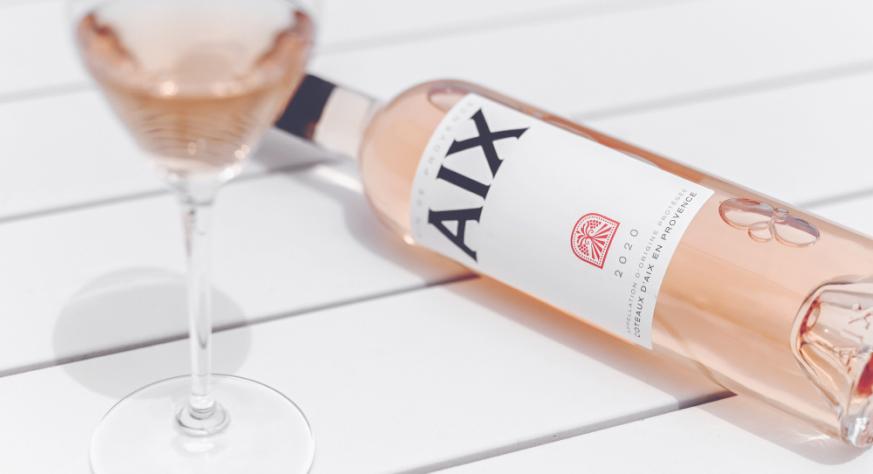 How long did it take you to conceptualise the wine?
After buying the estate in 2008, it was sometime in May/June of 2009 when we conceptualised the wine and, in September, we started to harvest. Our winemaker showed me the colour of the pressed juice and I was surprised, the colour was so important to me and it was so dark! And he said to me, 'Eric, don't worry, just wait', and that is when I learned that during fermentation the colour changes.
Tell us about the production process?
There is one very important thing to ensure during the production process and that is to avoid oxidation of the juice.
There are several techniques you can use to help this. One is to be very careful of the temperature when harvesting the grapes. We harvest very early to try and pick before it gets too hot, so we start picking the grapes at 4am and finish by midday before the hottest part of the day.
We ferment the juice at a very low temperature, our vats are all stainless-steel vats that are temperature controlled. Normally fermentation will take place at 22-23.5 degrees Celsius, we do ours at 12-13 degrees, so the process takes longer, and this means you keep more of the fruits. When you smell a glass of AIX you smell fresh fruits, oranges, strawberries, maybe even watermelon and that is what we aim for with our rosé, a real sense of fresh fruits.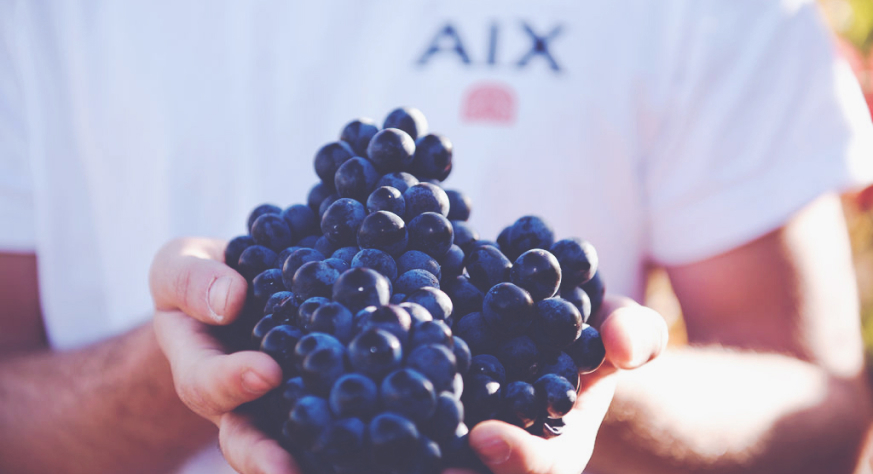 Tell us about yourself/yourselves and your background? How did you come to create AIX?
As I mentioned, I lived in Amsterdam and studied Economics, when I was 24 I started a business in marketing and advertising with a business partner and we grew our business over the next 10 years. We then merged with another larger company, and I worked there for a few years before realising I am more of an entrepreneurial man and quit my job there, so that is when we decided to move to the South of France. We can't complain, we love it here, it is warm, the people are lovely and there is so much respect between everyone. Everyone knows how tough it can be making a life in wine and the risks you must take, there could be hail, there could be frost and you cannot control these things. And if all of this comes right and you make a great wine you then have the challenge of selling it. I can still remember when I was 16 working in the wine shop, people would come in and say 'I had a great bottle last night, it was a red wine, do you have it?' and they wouldn't be able to remember the name. That is why we wanted to make sure our wine was memorable and recognisable, so people would always be able to remember the name and buy it again!