Horse Power: Cheval Blanc in focus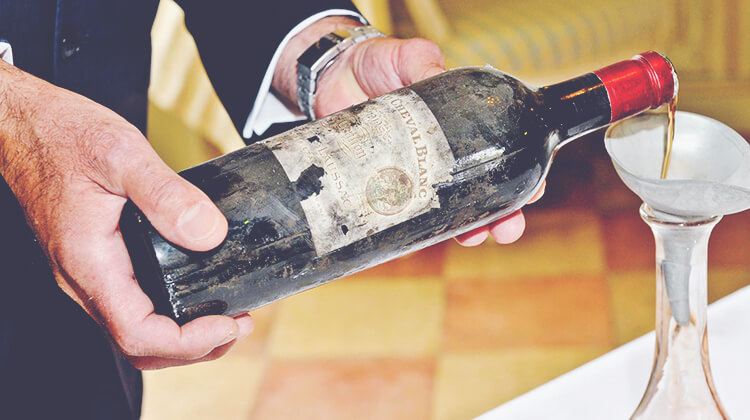 LiveTrade Team
21 April 2022
Revered for its potent perfume and cashmere tannins, Château Cheval Blanc – the 'white horse' of Saint-Emilion – is among Bordeaux's most prized estates, having nurtured vines on its patch of land since the 15th century. It lies at the far western edge of the appellation, on the hallowed gravel soils that run into Pomerol, meaning the wines benefit from the best of both worlds.

Before the château got its name, Cheval Blanc used to form part of the sprawling Figeac estate, but in 1832 the land was sold by Figeac's owner, the Countess Felicite de Carle-Trajet, to the Ducasse family, who renamed it Cheval Blanc and left it in the capable hands of their son-in-law, Jean Laussac-Fourcaud.
Spotting its potential, Laussac-Fourcaud expanded and renovated the vineyard and commissioned the building of Cheval Blanc's iconic château (with the stunning grande allée of Cedars of Lebanon leading up to it); moves that helped elevate the reputation of the wines during the 19th century and beyond – the 1947 vintage is widely regarded as one of the finest expressions of Bordeaux ever bottled.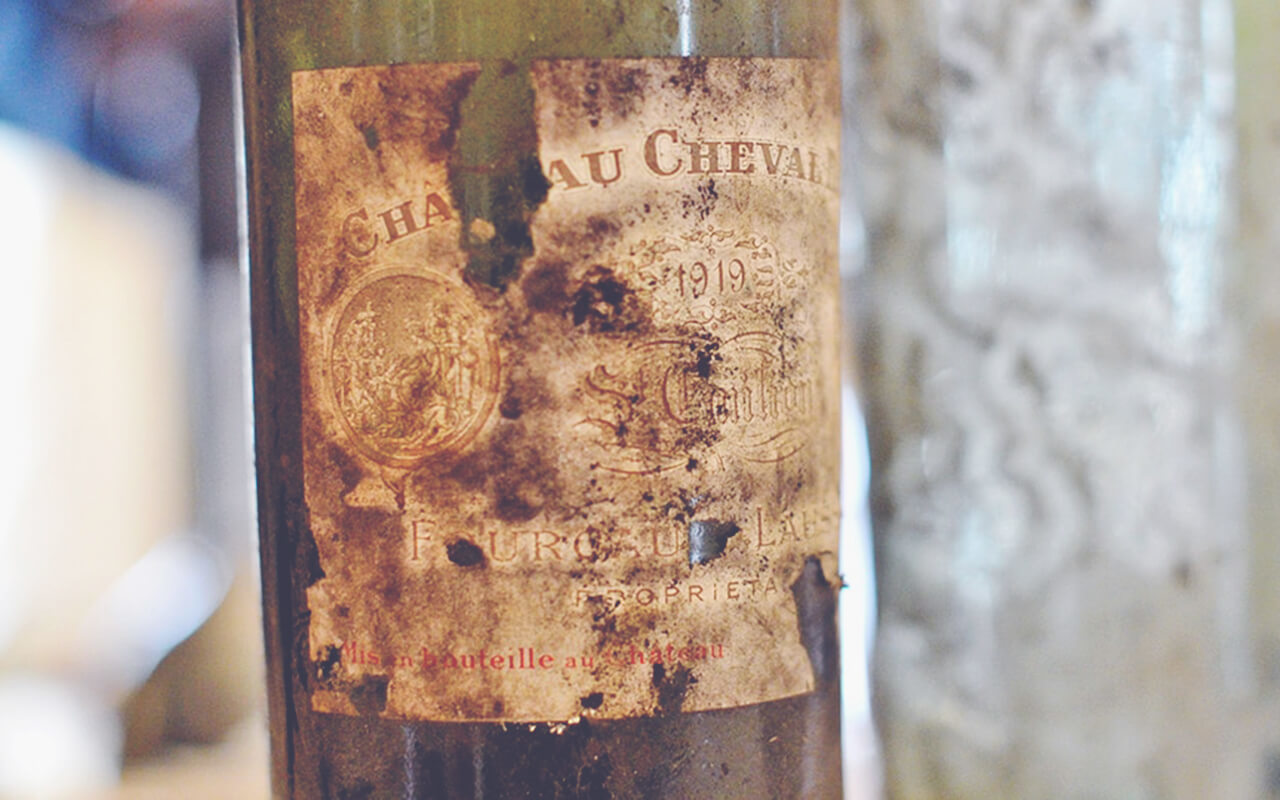 After 166 years of family ownership, in 1998 the white horse was snapped up by Bernard Arnault of luxury goods giant LVMH, who also counts Château d'Yquem among his jewels. At the same time Pierre Lurton was brought in to run the estate and remains at the helm to this day.
True to its Right Bank roots, Cheval Blanc's 39 hectares are divided into 54 parcels planted with 52% Cabernet Franc, 43% Merlot and 5% Cabernet Sauvignon on a mixture of clay and deep gravel soils. Around 8,000 cases of the grand vin are made each year, with the blend varying depending on character of the vintage.
After a pricey renovation in 2011, spearheaded by renowned French architect Christian de Portzamparc, parcels are vinified separately in curvaceous cement vats of varying sizes prior to being aged for 18 months in 100% new French oak. While enjoyable young after a few hours in a decanter, the wines really start to sing once they have a decade or more on the clock.
Until its shock exit last summer, Cheval Blanc sat atop Saint-Emilion's classification system as a Premier Grand Cru Classé 'A' estate, alongside Ausone, Pavie and Angelus, though all but Pavie have now left the controversial system. Lurton decided to leave as he felt the values of the château no longer aligned with evaluation criteria for the classification. Matthew O'Connell, CEO of Bordeaux Index's fine wine trading platform, LiveTrade, believes Cheval Blanc's brand recognition is so strong that it doesn't need to rely on the classification system to bolster its international image. "There have been significant column inches dedicated to Cheval's withdrawal from the Saint-Emilion classification. Our view is that this has more relevance for the price dynamics of Angelus, Pavie, Figeac and Canon than it does for Cheval Blanc and Ausone, whose reliance on the classification system for their status going forwards is negligible," he says.

Turning over a new leaf, Cheval Blanc has become deeply committed to agroecology – a holistic approach to vineyard management. Rooted in a desire to create a sustainable vineyard ecosystem and enhance biodiversity above and below the soil, the use of year-round cover crops, the introduction of sheep and bees, and the planting of over 3,000 trees are helping to protect the vines from intense summer sun, while encouraging them to develop deeper root systems.
According to technical director Pierre-Olivier Clouet, Cheval's shift to agroecology and earlier picking are helping to preserve the freshness, vibrancy and length of the estate's flagship wine, and maintain the delicacy of its signature silky tannins. "Producing wine is putting a place in the glass. We're trying to work in that direction in order to express the identity of our terroir and produce the best Cheval Blanc possible every year," says Clouet. "We're building complexity in our wines through the diversity of our soils. Our 53 plots are like musicians in an orchestra – each plot is completely different and brings something new. The goal is to achieve the right balance between density and delicacy in the wine. We've always believed in freshness, which wasn't very trendy in Bordeaux around 15 years ago, but we've come back into fashion now!"
There has been a strong price appreciation of all available vintages of Cheval Blanc on LiveTrade in recent times, with prices ramping up since the summer of 2020. "Cheval Blanc's fair pricing at En Primeur has led to stronger engagement with collectors and has driven its favourable performance in the market, with the estate enjoying mid to high teen percentage value growth in the last year," reports O'Connell. "Indeed we are seeing double the volume of Cheval Blanc traded on LiveTrade compared to five years ago, putting the wine now very much in line with the first growths in a volume context," he also notes.

Tracking ahead of Angelus on LiveTrade but behind recent Saint-Emilion trailblazer Figeac, in terms of price rises of recent vintages, 2001 Cheval Blanc currently leads the pack ahead of its nearest competitor – the 100 Parker point 2005 vintage – with gains of 30% since 2020. The lauded 2005 vintage is also performing well on LiveTrade, a year-on-year rise of 18%. Leaving all other vintages in its wake, however, is the 1998 vintage, given a perfect 100-point score from Lisa Perrotti-Brown MW, which has almost doubled in value on LiveTrade since January 2018 – food for thought for collectors, perhaps, as to how difficult it can be to buy top Cheval Blanc vintages when at peak.
Having stopped scoring Bordeaux in 2013, US wine critic Robert Parker's power to influence prices is still evident when looking at the prices of different Cheval Blanc vintages on LiveTrade. Sitting at the top of the price pyramid are the 2000, 2005, 2009 and 2010 vintages, all of which won glittering praise from Parker; 2005 and 2010 receiving perfect scores, and the 2000 and 2009 vintages faring almost as well with 99 points. Today, the prized quartet are selling for significantly higher sums than other vintages on LiveTrade, despite the 2015 and 2016 vintages garnering 100-point scores from The Wine Advocate ­­– illustrating that the publication's ability to move the market has lessened since Parker put down his pen.