LiveTrade's Newest Addition: Dom Ruinart in Focus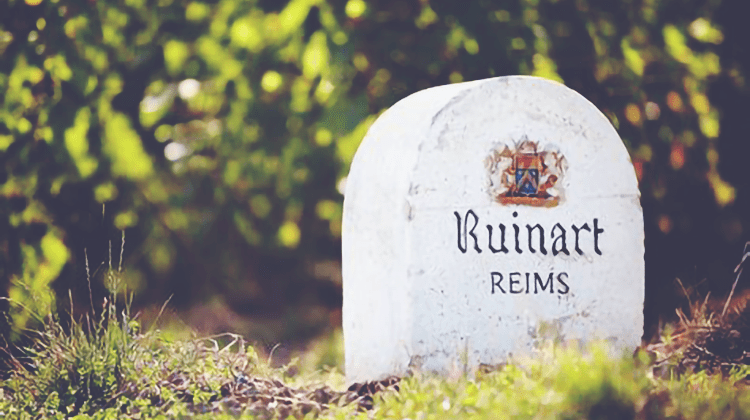 LiveTrade Team
27 March 2023
LiveTrade's Newest Addition: Dom Ruinart in focus
Producer history
Revered for its mastery of Chardonnay, Ruinart enjoys the accolade of being the oldest house in Champagne. The maison was founded in 1729 by sparky entrepreneur Nicolas Ruinart solely for the production of sparkling wine, known at the time as 'le vin du diable' due to its fondness for exploding. Ploughing a lone furrow in the region, the fruits of the fledging venture were initially given as gifts to customers who bought generous amounts of cloth from the family business, but by the mid 1730s the Ruinarts were laser-focused on the production of Champagne. The house's sprawling, 8km-long, cathedral-like chalk cellars are so precious that they've been declared a UNESCO World Heritage Site, and have become a place of worship for Champagne enthusiasts. Ruinart has been part of the Moet Hennessy stable since 1963.
While some houses lean into Pinot Noir, lauding its ability to bring power and richness to their blends, Ruinart hangs its hat on a house style of lightness, luminosity, elegance and finesse, though never at the expense of complexity and character. Chardonnay is the golden thread running through its blends, with red grapes Pinot Noir and Menuier playing an important supporting role. However, the house is best known for its blanc de blancs cuvees, both the bell-shaped-clear-bottle non-vintage cuvee and also its top drop – prestige cuvée Dom Ruinart – which is considered to be one of the ultimate expressions of Chardonnay in Champagne, alongside Salon, Krug Clos du Mesnil and Taittinger Comtes de Champagne.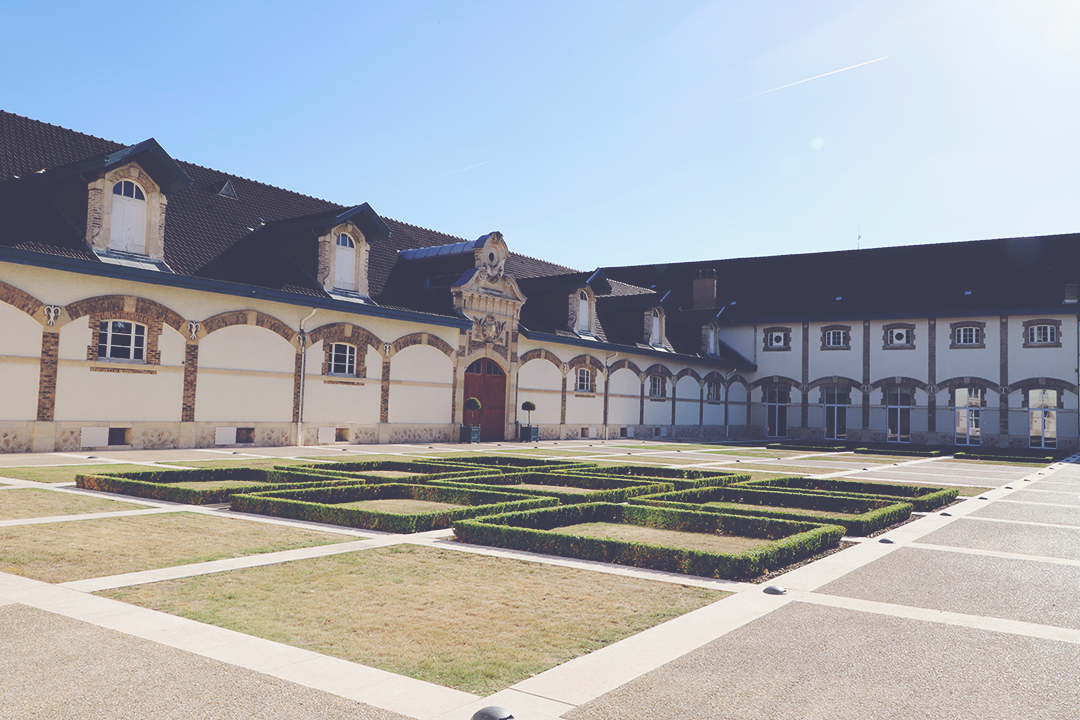 Ageing gracefully

Named after Nicolas' uncle, Benedictine monk Dom Thierry Ruinart, who worked alongside the famous Dom Pérignon at Hautvilliers fine-tuning fizz production and laying the foundations of the house of Ruinart, Dom Ruinart was an instant hit in the US when it was first released in 1966, with the entire year's production heading stateside. The prized sparkler is almost entirely made from grand cru grapes from the Côte des Blancs villages of Avize, Chouilly, Cramant and Le Mesnil-sur-Oger, alongside a soupçon from Sillery in the Montagne de Reims. A rosé expression of Dom Ruinart followed in 1966, which launched in 1973. The rosé cuvee includes a high proportion of Chardonnay, making it one of the most delicately aromatic pink Champagnes in existence, with notes of exotic spices, rose petals, minerals and smoke.
Along with its freshness, elegance and finesse, Dom Ruinart is prized for its ability to age gracefully, evolving in fascinating ways over time. The house's longtime cellar master, Frédéric Panaïotis, has been chipping away at the Champagne since he took the helm in 2007, exploring the effects of cork ageing on the wine rather than the more widely used crown caps.
The results can be explored in the recently released 2010 vintage of Dom Ruinart – the first to be entirely aged under cork, which Ruinart sources from sustainably-managed forests in Portugal. In keeping with its sustainable ethos, rather than a weighty gift box, the prestige cuvée is sheathed in a lightweight 'second skin' made from recyclable plant fibres that mirror the contours of the crayères in Reims.
During his trials, Panaïotis was blown away by the differences he found in the wines aged under cork compared to crown cap. While it seems logical that ageing Champagne under cork would allow for more oxygen contact with the wine, and hence a faster maturation, Panaïotis discovered a strange happening – while at first the cork closure allows in more oxygen, he noticed that after around six years the cork becomes more resistant to oxygen than crown caps, slowing down the ageing process and locking in the freshness.
Panaïotis believes cork ageing dials up the complexity and depth of his Champagnes, leading to an enticing combination of zesty citrus aromas alongside more developed flavours like baking spices, roasted hazelnuts, toast and a whisper of oak, despite the wine not seeing a lick of it. Above all, he is seeking aromatic freshness, roundness and an appealing mouthfeel in Dom Ruinart.
Like most producers in the region, he's keeping a close eye on how climate change is affecting the growing season and the winemaking tweaks that entails, as Champagne moves from a cool to a moderate climate with increasingly hot temperatures and early harvests – four of the last six have begun in August.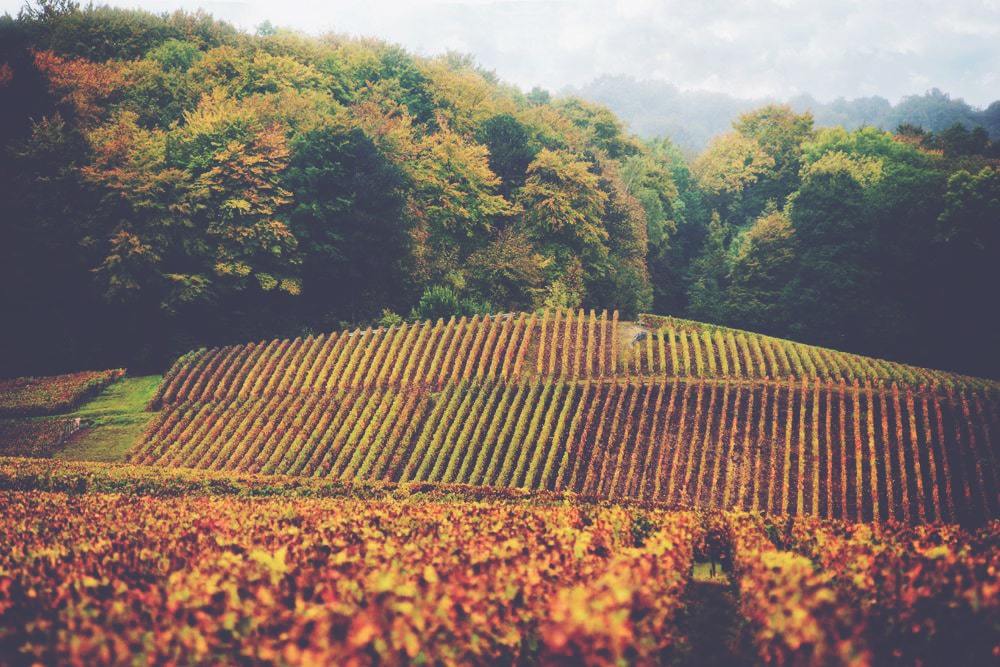 Market Context
Dom Ruinart is a rising star at Bordeaux Index, with sales of the sparkler doubling since 2019, such that we have now added it to the group of wines on our LiveTrade platform on which we continually make a market via firm bids and offers.
The trading price of the 2002 vintage is up by c.60% since mid-2021, while the 2009 vintage has risen by c.40% over the same period. "Prices of Dom Ruinart have risen sharply over recent years, with it being an outperformer in 2022 – this is driven by dual factors of increasing brand recognition, especially outside of UK/Europe; and rising market awareness of the unbelievably high quality of the wine, with all six releases across the 2002-2010 vintage range scoring 97pts from Antonio Galloni, for example" says LiveTrade's CEO, Matthew O'Connell.