Tower of Strength – Château Latour in Focus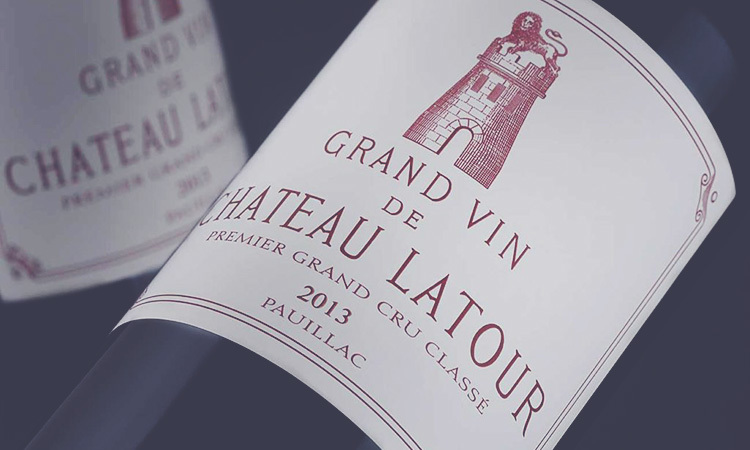 LiveTrade Team
27 October 2022
Producing powerful, structured and compelling claret, first growth Château Latour, which controversially left the en primeur system a decade ago, boasts one of the most prized vineyards in Bordeaux: L'Enclos.
Based at the southern edge of Pauillac, Latour's roots can be traced back to 1378, when court historian Jean Froissart wrote of a two-story tower called 'La Tor de Sent-Maubert' being captured by English soldiers during the Hundred Years War. As far back as the 14th century around two thirds of the L'Enclos vineyard had been planted with vines, at a time when most Bordeaux estates peppered their plots with a mixture of vines and crops.
A century before the 1855 classification Latour had already built a reputation for producing some of the best wines in Bordeaux, which sold for healthy sums. In the late 18th century, while working as the minister to France, Latour became a firm favourite of soon-to-be US President Thomas Jefferson. The existing château was built between 1862 and 1864. Latour has largely been family-owned – as a result of successive marriages and inheritances, Château Latour became the property of Alexandre de Ségur in 1695 and part of his increasingly large portfolio of estates in the Médoc; during the subsequent centuries, successive inheritances had created multiple owners, who formed a Société Civile (made up exclusively of descendants of the Ségur family); Latour was then bought by the UK-based Pearson Group, owner of the Financial Times newspaper and Sherry maker Harvey's of Bristol.
The sale ushered in a period of great change at the estate – significant sums were ploughed into planting 12.5ha of new vines, the replacement of old machinery and the introduction of stainless-steel vats – revolutionary moves at the time. Made from younger vines within L'Enclos and its surrounding vineyards, second wine Les Forts de Latour was first made in 1966, and today is egarded as a great wine in its own right. Breaking new ground in Bordeaux, in 1973 Latour first made a third wine, Pauillac de Latour, though this was not commercialised every year until 1990.
The estate's latest era began in 1993 when the château was snapped up by French entrepreneur François Pinault, who made the savvy move of hiring Frédéric Engerer to head up the estate. Under his stewardship, in 1998 a project began under which Latour's cellars and vat rooms were renovated to allow the grand vin to be vinified plot by plot.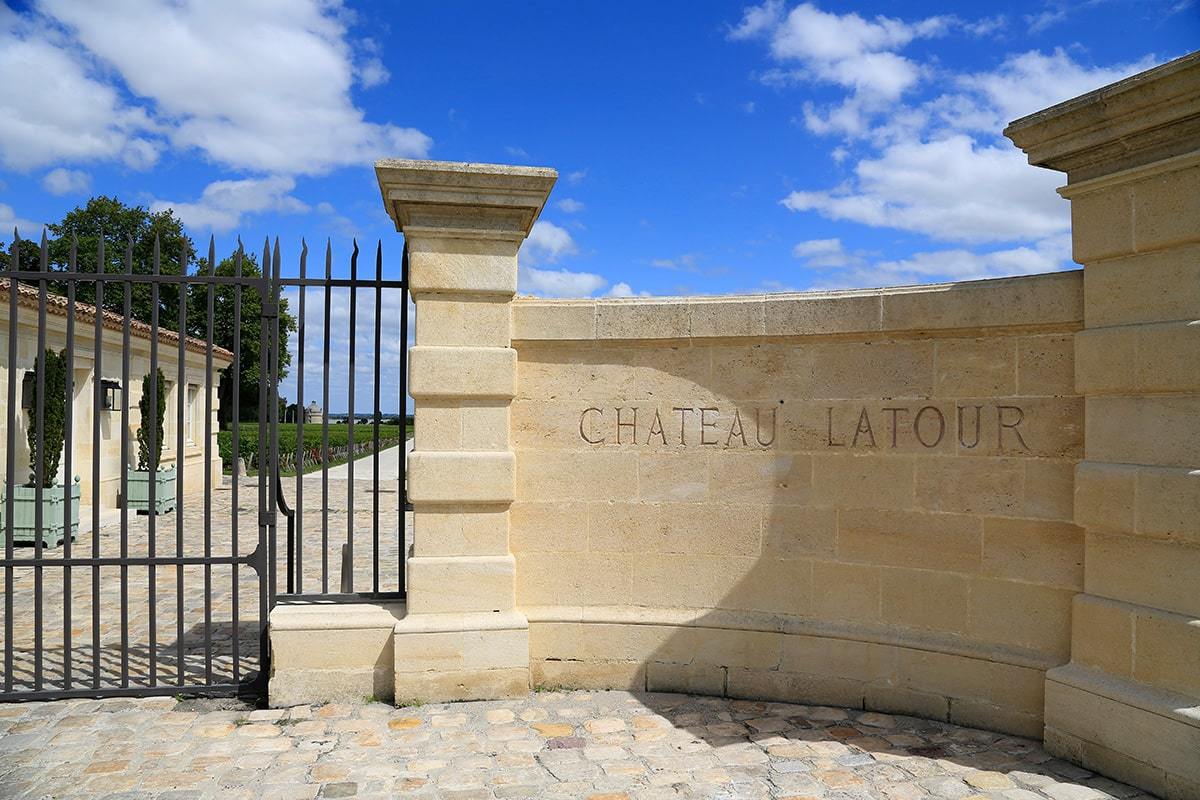 Unrivalled terroir
Latour is custodian to 96.5ha of vines planted to 77% Cabernet Sauvignon, 21% Merlot, 2% Petit Verdot. The prized 47ha L'Enclos vineyard surrounding the estate is home to some of the finest terroir in Bordeaux and is the sole source of grapes for the grand vin.
"The fortuitous combination of proximity to the Gironde Estuary and deep gravelly soils give the vineyard advantages that few others can boast. The estuary moderates the climate, protecting the vines from frost in the winter and excess summer heat. The deep gravel allows the Cabernet to ripen in perfect conditions, while the clay subsoil helps the vines in drought conditions," explains technical director, Hélène Genin.
Certified organic in 2018, Latour has long been committed to sustainable viticulture and takes a holistic approach to environmental practices. "The changes that have taken place at the estate didn't happen overnight. They are the result of many years of reflection, questioning and hard work. The transition to organics and biodynamics began in 2009. We started on some of the more difficult plots to cultivate on the estate, the idea being that if we could make organics work there then the rest would be easier," says Genin. "Throughout three years of trials, we compared organics, biodynamics and conventional viticulture methods and came out of the experience thoroughly convinced that biodynamics was best suited to terroir expression and gave beautifully aromatic wines, and we preferred organic viticulture to conventional."
Stepping things up a gear, 60ha of vines are now farmed biodynamically and the ultimate goal is to be entirely biodynamic. "Organic certification is not the end game, it's just one part of the transformation to a sustainable vineyard," says Genin, who reveals Latour has embraced agroecology as a safeguard against climate change. "We're not immune to climate change in the Médoc and have changed our practices to adapt to the new 'normal'. We've been experimenting with many techniques including winter pruning, which is more respectful of sap flow, planting different rootstocks, massal selection to preserve old-vine DNA, braiding the vines and cover crops."
Within the estate's gravity-fed winery, vinification takes place in 89 temperature-controlled, stainless-steel vats of varying sizes. The grand vin is aged in 100% new French oak, while Les Forts rests in a 65/35 mix of new and old oak; racking takes place by candlelight. Revered for its consistency, concentration and purity of fruit, Latour can be austere in youth, but reveals itself with age, offering alluring layers of cassis, earth, truffle, spice, and tobacco. Requiring decades to fully develop, the best vintages can comfortably age for a century. With an annual production of around 7,500-9,000 cases, Latour is particularly skilled at crafting exceptional wines in challenging vintages, such as 1963, 1977, 1991 and 2003.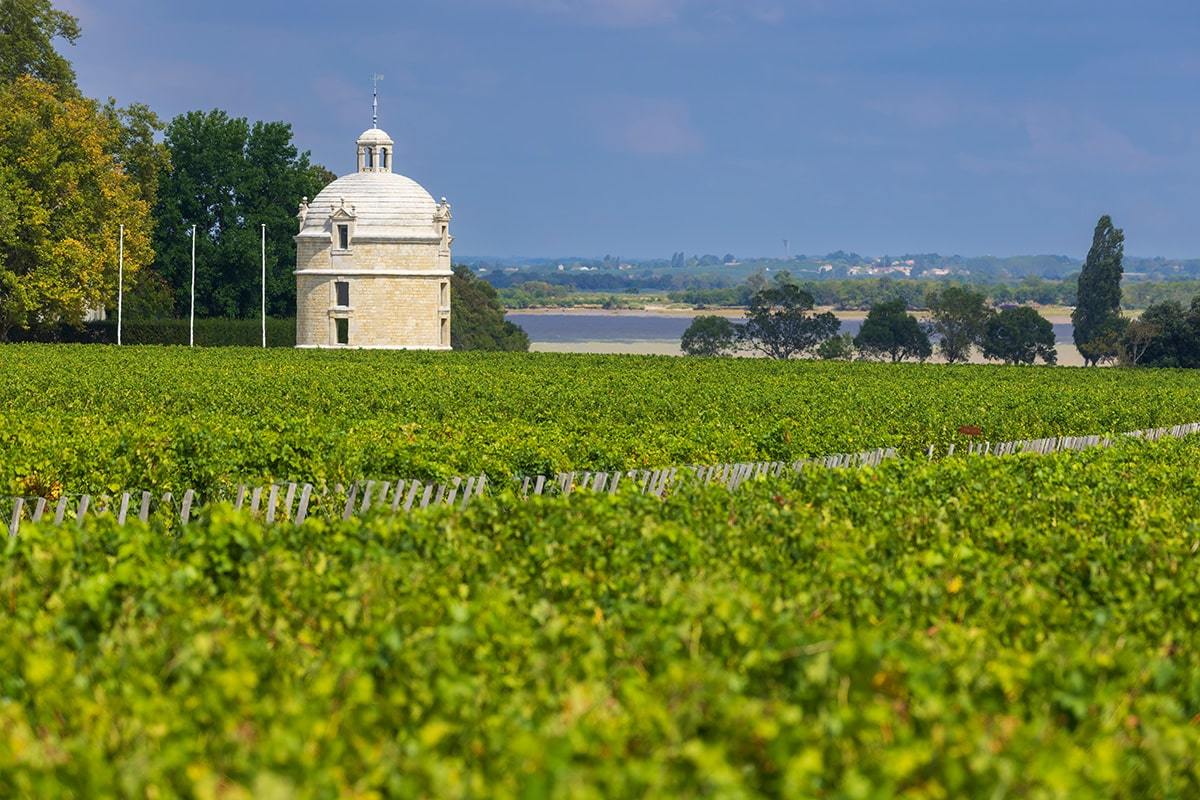 French exit
In 2012 Latour made the bold decision to leave the en primeur system, ending its futures campaign with the 2011 vintage. Today, Latour vintages are released eight years on, when the château deems them ready to drink.
The 2012 vintage hit the market in 2020, the 2013 vintage last year, and Latour 2014 was released in March at £4,950 per case. The estate is a strong performer on LiveTrade, Bordeaux Index's fine wine trading platform, where prime older vintages such as 1996 and 2005 are dominating value sales, unlike Lafite and Mouton, which are seeing stronger demand for younger vintages. Latour's top 10 price performers on LiveTrade over the last year have come from vintages between 1990-2005. From this perspective, Latour's desire for greater focus on its wines at an age approaching peak enjoyability has been effective.
Given its late release policy, it had naturally been the case that Latour's withdrawal from EP had negatively impacted its liquidity compared to other first growths. "While it's still one of the lower first growths in terms of trading volumes, this has picked up materially over the last couple of years of releases, and if you account for the fewer vintages on the market then Latour probably sits around the level of Mouton in terms of volumes – our second-highest traded first growth behind Lafite," says LiveTrade CEO, Matthew O'Connell.
Asia remains a key market for Latour, accounting for around half of trading activity. The wines are proving a hit in the hospitality sector, with on-trade sales notably prominent, again a beneficiary of the Chateau's release strategy. Latour's Grand Vin average prices have risen by 15% over the last 2 years (with the 1990 and 2005 the best performers at +31%), while Les Forts de Latour has seen slightly lower two year performance of around 10% on LiveTrade, with 2009 emerging as the standout performer, with gains of around 20%.