5 Gin Styles for your drinks cabinet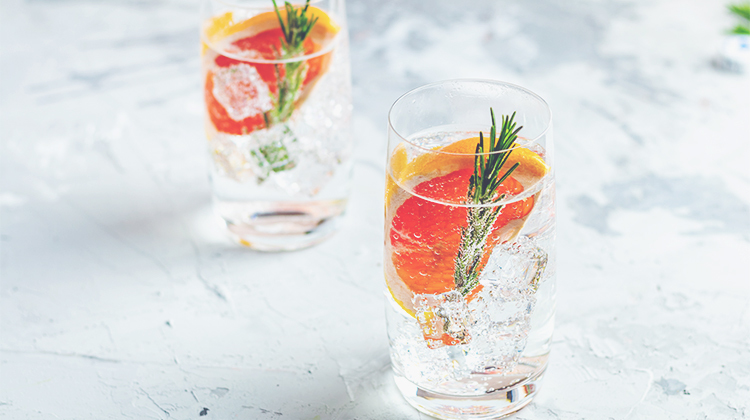 Bordeaux Index Spirits Team
10 February 2021
Gin has a long and fascinating history which has seen the spirit grow from a societal danger as depicted in William Hogarth's irreverent 1751 'Gin Lane' sketch displaying a street full of debauchery and madness to that of a thriving and crowd-pleasing industry as we've witnessed since the repeal of the Gin Act in 2008.
With small scale distilleries allowed to distil, gin has gone from mother's ruin to the modern tipple enjoyed for both casual and high-end affairs. These days botanicals are being experimented with and the flavour profile for gin has never been so varied. You could say we're in the midst of a gin renaissance.
So, what exactly is gin? Technically speaking, gin is a neutral alcoholic spirit (vodka) with the primary flavour of juniper berries. Typically 37.5-47% ABV (alcohol content). Gin is often distilled with additional natural botanicals such as coriander, anise, cardamom and angelica root. However, it is juniper berries that are at the very core of gin as is inherited in the style of gin's Dutch ancestor Jenever. Gin is an all-encompassing beverage that can be enjoyed with tonic, in a martini or numerous other delicious cocktails. We could go on for pages about our favourite gins and the exotic cocktails you can make with them, but for now let us share with you our top 5 favourite gin styles and the wonders they hold within. Settle in and join us on this gin discovery.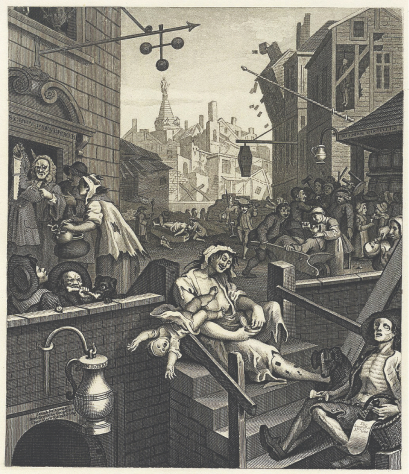 London Dry
Widely considered as the global capital of Gin, London, it may surprise you to know, is actually not the birthplace of this popular spirit.
Holland is in fact crowned with this title. Although London does not boast these credentials, it does have something to shout about. It is home to one of the most favoured gin styles, London Dry. A style originated but not limited to London, 'London Dry' is the most common style of gin. With 96% of alcoholic volume required to come from neutral spirit, in addition to this, any flavouring must be done with natural plant materials. A truly 'organic' affair. If those requirements are met, there you have it, a London Dry Gin. We've had some great London Dry's from not only London, but India, Scotland, California and beyond.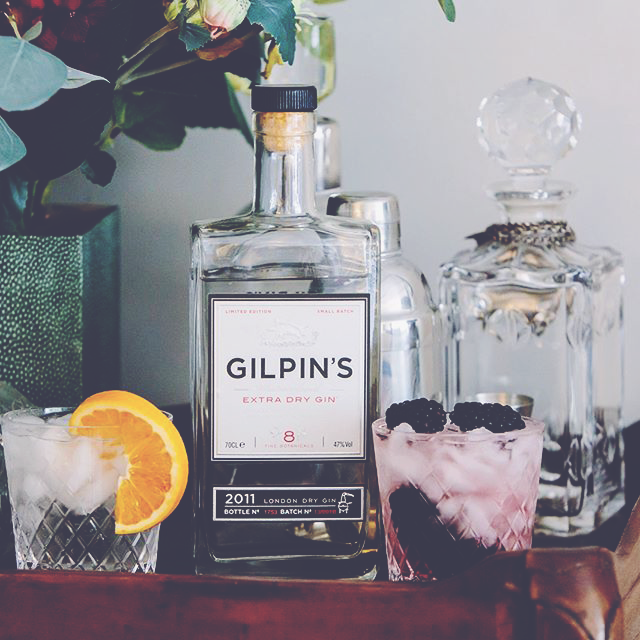 In the 1570s, George Gilpin the Elder, was secretary of the English spice trading cartel, the Merchant Adventurers, as well as being Queen Elizabeth I's ambassador to the Hague.
This was around the time the first juniper-infused spirits were being created and brought back to England from Antwerp. It is this family history in the spice trade that has been encapsulated so purely in what has been deemed the World's Best Gin at the World Gin Awards - Gilpins 'Westmorland' Extra Dry. It was this family history that drove Matthew Gilpin to use the most wholesome waters of the Lake District and select the very finest botanicals, allowing him to create a gin that is as classic as it is modern. Matthew searched high and low for years, settling on just 8 botanicals, all chosen to work in perfect harmony with each other and the small-batch, pot-distilled pure English grain spirit. The interplay of Tuscan juniper, sage, borage, angelica root, Sicilian lemon, lime, Seville orange, and coriander seeds is just wonderful. We love Gilpin's richness of flavour and texture, its classicism, and it's amazing purity, freshness and versatility… Martinis? Tick. Negronis? Tick. G&Ts? Tick.
Bordeaux Index Tasting Notes - 'an alluring nose of juniper accompanied by wisps of citrus and just a hint of coriander. The sage and borage all the while add an earthiness and spiciness that rumble through the palate with steely panache, delivering the superb texture, all making for an extremely long finish. Utterly superb gin to thoroughly enjoy in a G&T, martini, or straight from the freezer.'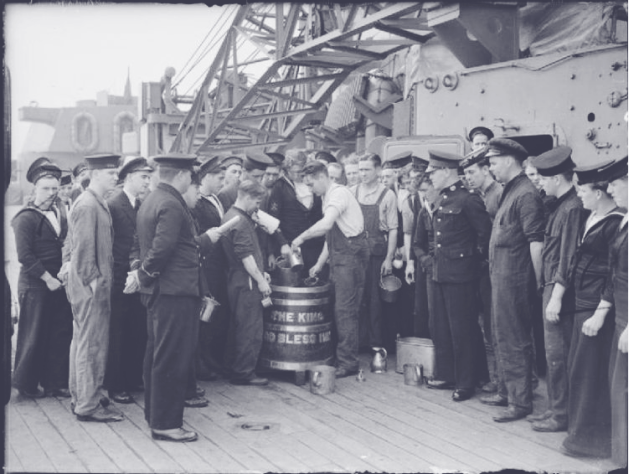 Navy Strength
The history of this style of Gin dates back to centuries ago, yet the term 'Navy Strength' has only been around since
1993, when Plymouth Gin coined the phrase, harking back to the gin style's original roots.
Gin was the drink of choice onboard ships in the 18th Century and the Royal Navy deployed a clever test to check the gin they bought around the world hadn't been watered down. A mix of gunpowder and spirit was lit on fire to see if it burned clear. If it did not, there was an inkling the gin had been watered down, something these sailors wouldn't have tolerated as part of their wages were paid in gin! Nowadays, Navy Strength is characterised by its alcohol content, it is typically bottled at a higher ABV % for intensity. This added strength means it's a great candidate for a cocktail carrying bold flavours.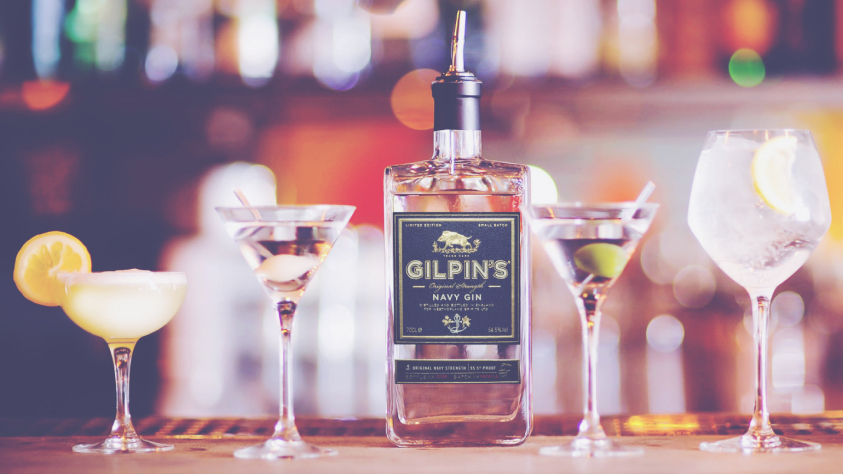 Gilpins Westmorland Extra Dry Navy Strength Gin
Gilpin's Navy Strength Gin is made with exactly the same 8 botanicals as it's older brother, the London Dry. The difference is that it is bottled at the higher ABV of 54.5%, as is expected with a Navy Strength style.
The London Dry was winner of the World's Best Gin in 2014, so you can rest assured it is an award-winning recipe and produced in this particular style, this 'Navy Strength' gin packs a delicious punch. This powerful gin is perfect for martinis with its strong and bold flavours - would you like yours shaken or stirred? Gilpins donates 10% of all of their proceeds on their Navy gin to the Royal Navy and Royal Marines Charity. Feel you are doing some good whilst enjoying a world-class gin!
Bordeaux Index Tasting Note - 'Amped up juniper and coriander on the nose, complemented by lemon and bitter orange oils. The upfront fruit profile develops into intense earthy notes to complement the classic Navy Strength viscosity and mouth coating feel with the sage and borage taking centre stage. The finish is bold and long with hints of juniper. Another cracking showing from the Gilpin's team!'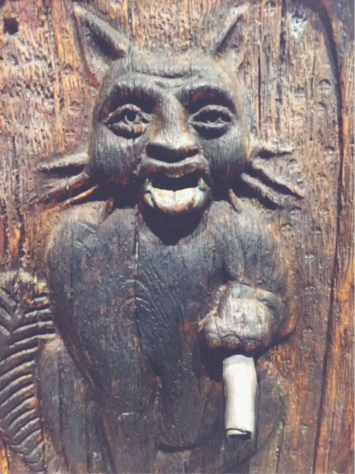 Old Tom
Similar to Navy Strength, the Old Tom style of gin dates back to the 18th century. It is a slightly sweeter gin than London Dry as back then it was commonplace to add sugar to gin to balance out the harsh spirit, hence the Old Tom was born.
Nowadays, distilling and production has improved and modernised, leaving little need to add sweeteners to the gin, thus the Old Tom fell by the wayside in favour of its drier cousin, the London Dry. Thanks to the cocktail culture boom in the early 2000s the Old Tom rose from the ashes and reinstated its position behind the bar. As bartenders made a bid to find more weird and wonderful cocktails to mix they turned to long forgotten recipes: The Old Tom was back. The name 'Old Tom' has many wonderful stories as to its origins, from a simple yet somewhat ridiculous tale of a cat falling into a vat of gin to a much more elaborate and even more absurd story featuring a sign on a pub window. The sign was, yes, you guessed it, an old tom cat. If you lifted the cat's paw you could insert some coins into a slot and a shot of gin would come flying down a lead pipe straight into your waiting mouth. Cats aside, the story that is most widely believed to be the real history behind the 'Old Tom' stars a man named Thomas Chamberlain and his apprentice Thomas Norris. Norris opened a Gin Palace in Covent Garden, serving this, popular at the time, sweeter style of gin and it is believed the Old Tom name was born.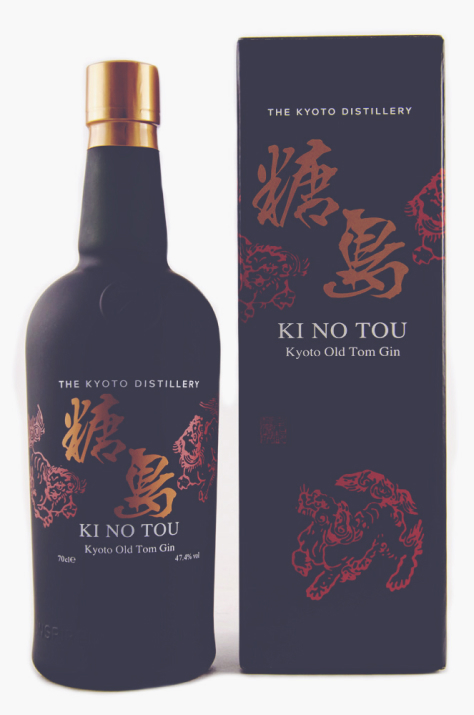 Ki No Tou
When the cocktail boom came back into force in the noughties and the Old Tom style was back on the scene, news of this resurgence spread worldwide. The Kyoto Distillery in Japan jumped on the bandwagon and set about creating their own interpretation of the 18th century "classic".
Using the distillery's award winning Ki NO BI Dry Gin as the base, it is then very slightly sweetened post-distillation with Kokuto (black sugar) from the most western island of Japan: Yonaguni, of the Okinawa prefecture. The production of Kokuto is done in such a way that it retains a higher mineral content than other sugars, adding not only richness to the gin but also adding another layer of complexity. It is believed this is Japan's very first Old Tom ever created.
Bordeaux Index Tasting Note: 'Nose – Opens with familiar notes of juniper that are quickly joined by the Yuzu adding a layer of orange and lemon to the aromas. There are very subtle hints of green tea in there as well. Palate – Wow there is a lot going here. This is incredibly complex. Yuzu leads the charges but is quickly joined by a fiery burst of Sansho pepper, all beautifully rounded off with the rich kokuto. This is incredibly easy to drink.'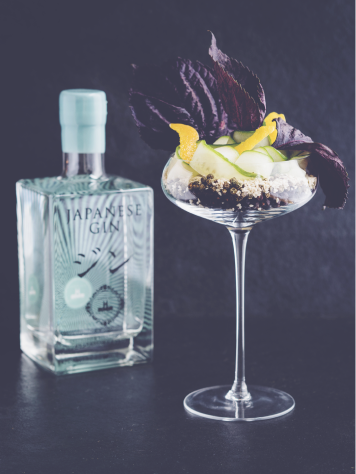 Japanese Gin
Moving on from some of the oldest styles of gin on the market to one of the exciting newcomers: Japanese Gin has entered into the gin market in quite a way. Their unique offerings have shaken up the market with their distinct approach to production and distilling.
The Japanese ethos is to strive for a sense of 'wa', best explained as harmony, in everything they do. The Japanese place a great deal of emphasis on creating a perfect sense of balance. This sense of 'wa' is more than evident in their gin production with a great deal of time and care taken on mastering the blend. Alongside achieving balanced harmony, the Japanese culture places a lot of focus on tradition and so in Japanese gin production, only traditional craft methods are used. Although Gin is a relatively new venture for many distilleries in Japan it is made from the same high quality base-spirit they have tried and tested over decades. Their traditional base of rice or sweet-potato often produces a more mellow gin with subtle flavours. Alongside their perfected foundations and traditional addition of juniper, Japanese gins often feature exotic and original botanicals that you won't find in conventional gins. They have a wealth of native produce at their fingertips and they have harnessed these unique flavourings, injecting them into their fashionable gins. Products such as green tea, yuzu and even Shiitake mushrooms can be found in some Japanese gins.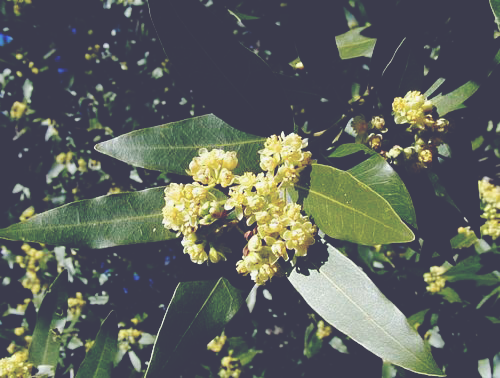 American Gin
American Gin breaks all traditional gin rules, characterised by its lack of juniper, the primary botanical used in gin, American gin was founded on the principle to do something 'different' in the gin market.
With the exceptional quality ever present in the numerous London Dry's and the boom in craft gin, America decided to break the conventional gin mould. Alongside dialling down the juniper aroma's, American Gin's need not adhere to the rules set out for London Dry classification. Thus, American Gin's use a white dog bourbon base rather than a neutral spirit, resulting in a much sweeter liquid. As has been a growing trend for many gin makers over recent years, a focus on using unique and native botanicals has also been adopted by many American Gin brands. Botanicals such as California bay laurel, Douglas fir and coastal sage have been utilised in the production of American style gins.


Aviation Gin
First produced in Portland, Oregon and most recently owned by A-list celebrity Ryan Reynolds, Aviation Gin started life back in 2006. It is named after the old-fashioned cocktail, Aviation, which is a concoction of gin, cherry liquor, creme de violette and lemon juice.
The gin comprises 7 core botanicals - juniper, French lavender, sweet and bitter orange peel, cardamom, coriander, Indian sarsaparilla, and anise seed. Referred to as an 'American Dry Gin', Aviation is typically American in style with a lesser focus on juniper. It is double distilled in a pot still and prior to this the botanicals are suspended in a neutral grain spirit for 18 hours in macerating tanks, to maximise the flavours from the botanicals. This process and recipe has been crowned with some impressive accolades. Back in 2012 the Wine Enthusiast magazine awarded Aviation Gin a 97 point rating which is the highest rating the magazine has given a gin in its history. Now in the hands of industry giant, Diageo, there is little doubt that this gin will continue to gain momentum.
Flaviar Tasting Note - Hint of smoke and freshly cut grass, with spa-like characteristics driven by the lavender, coriander and sweet orange. Spice notes from caraway, anise and pepper. Pleasantly heavy rye and spice entry with floral lavender and anise top notes, followed by juniper, cardamom, coriander and dried orange peel.