Global thirst for Champagne drives staggering new price highs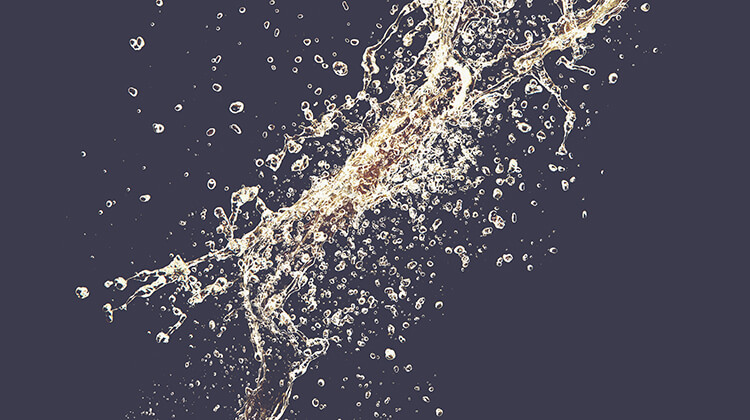 Bordeaux Index Team
21 March 2022
With 2021 having seen the US overtaking the UK as Champagne's number one export geography, and increased Asian demand for prestige cuvées driving a sharp spike in market prices, we explore the growth dynamics, the labels on the rise, and what lies ahead for the French fizz.

"Champagne's market performance – largely across the board as far as prestige cuvées are concerned – was nothing short of staggering in the second half of 2021.
A combination of global hospitality reopening and increased ultra wealthy collector focus on the category – especially in Asia and the US – led to a supply squeeze and prices 'gapping' upwards," comments Matthew O'Connell, CEO of our market-leading LiveTrade online fine wine trading platform.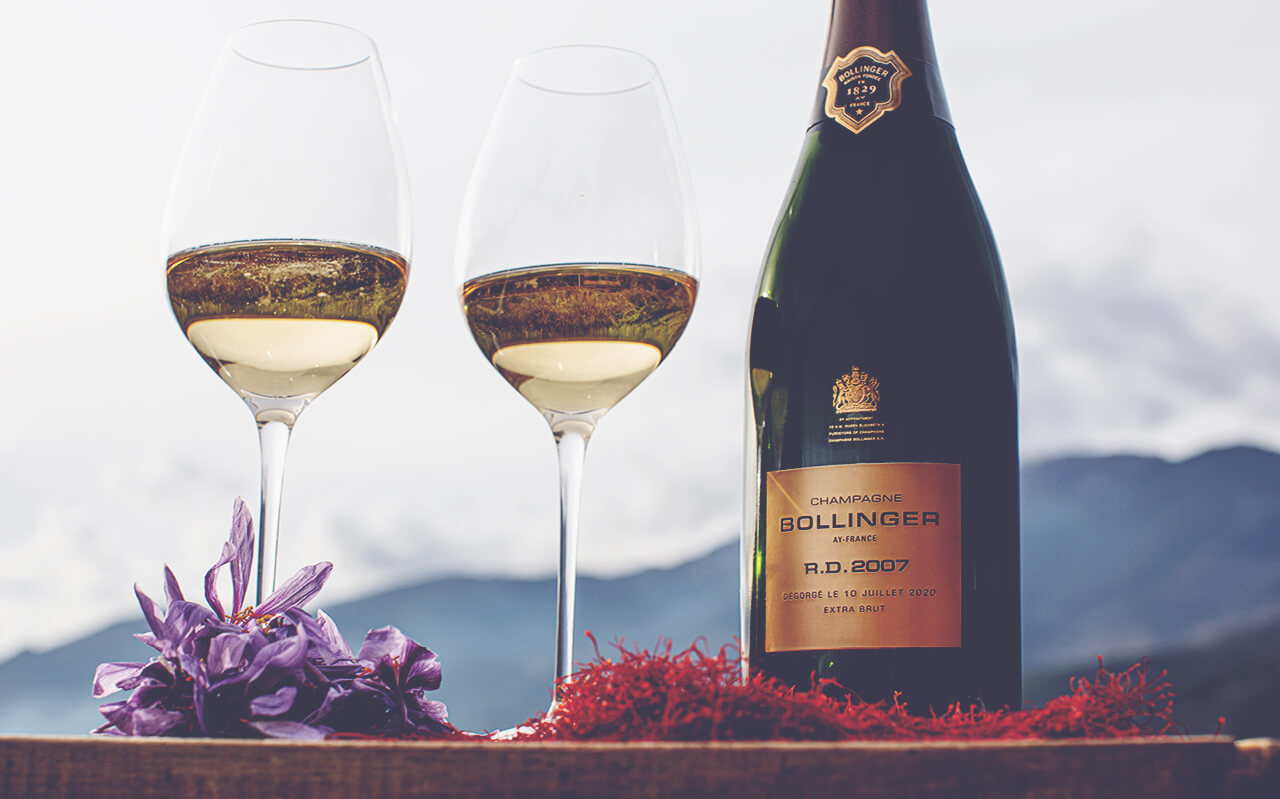 Champagne volumes soared on our LiveTrade platform in 2021
While the chances to pop a cork were few and far between in 2020, Champagne bounced back with brio last year, emerging as one of the surprise success stories of the emergence from the pandemic.
As the world slowly opened up again, a desire to celebrate much missed freedoms took hold, and Champagne was perfectly placed to capitalise on the trend. Champagne sales surpassed pre-pandemic levels last year, with over 320 million bottles shipped around the world. Thirst for the fizz reached an all-time high in the US, which overtook the UK last year as Champagne's number one export market.
Champagne's star has been on the rise for some time, but the category smashed all expectations last year. Over the last five years, Champagne's value sales on our fine wine trading platform, LiveTrade, have risen by a staggering 90% to over $20m, with the majority of the gains occurring last year.
Though Bordeaux accounts for the lion's share of trades on the platform, Champagne was the top-performing region in price terms on LiveTrade last year. "Our Champagne sales were up around 70% in H2 2021 compared to H2 2020, with very strong demand across cuvées. There's no doubt that the sharp Champagne price spikes in the second half of 2021 caught the market by surprise, but rather than proving overly frothy, we continue to see momentum both in prices and demand, with volumes up 50-100% depending on the name in question," reveals LiveTrade's CEO, Matthew O'Connell.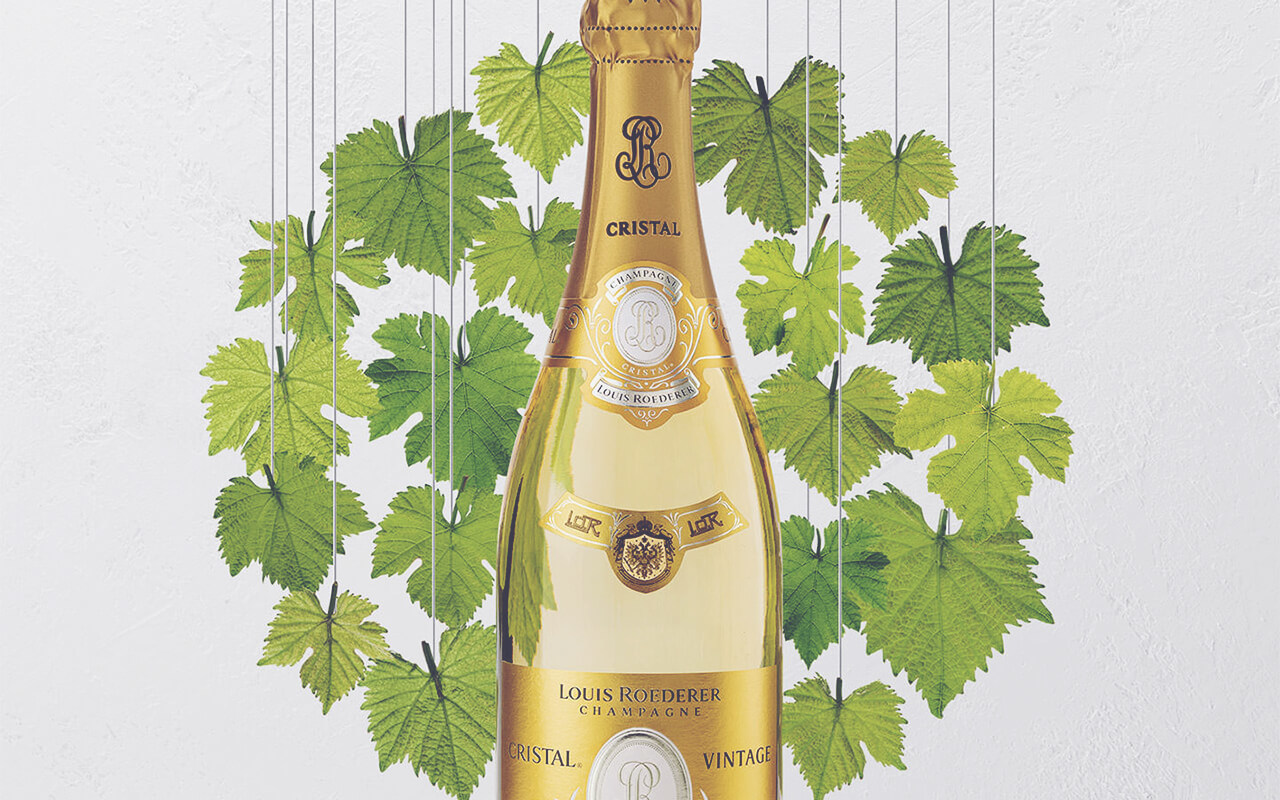 Cristal shone amidst heavy focus on a few brands
A broad range of cuvées change hands on LiveTrade, but interest remains razor focused on a clutch of big name brands, with Louis Roederer leading the charge, accounting for over $6m of Champagne's total trading on LiveTrade last year, thanks to the success of its top drop, Cristal – the 2014 vintage of which recently hit the market and is currently selling like hotcakes.
LVMH-owned Dom Pérignon followed closely behind Cristal, with a $4m share of total sales, with Bollinger, Krug and Taittinger in third, fourth and fifth place. The famous five account for 85% of Champagne's total turnover on LiveTrade, with Salon, Philipponnat and Pol Roger also in the mix as important players in the field.
Buoyed by its recent run of critically acclaimed Cristal releases, Louis Roederer posted the highest gains on LiveTrade last year compared to its three-year average, with volumes up a stratospheric 84%. Taittinger enjoyed an equally impressive run – volumes up 83% – helped by the ongoing success of the rapturously received (and decent sized) 2008 vintage of its prestige cuvée, Comtes de Champagne. Among the top five brands, Bollinger placed in the middle of the league table, with sales up 37%, while big guns Krug and Dom Pérignon only nudged past their three-year average, with modest sales gains of 19% and 15% respectively, though the recently released 2008 vintage of Krug catalysed market activity in the final quarter of the year.
Andrew Hawes, managing director of Bollinger's UK agent, Mentzendorff, believes the house's flagship vintage expression – La Grande Année – is starting to come into its own. "The evolution of prices that we're now seeing for La Grande Année on the secondary market is proof that the wine is stepping out of Bollinger R.D.'s shadow and is becoming properly recognised in its own right," he says.
Over the past three years, Salon and Comtes de Champagne have topped the charts as posting the strongest price gains on LiveTrade, with Salon 2002 taking the top spot, followed by Comtes 2004.
Salon represents the apogee of what Chardonnay can achieve on grand cru chalk in Le Mesnil-sur-Oger. Since its foundation in 1911, just 42 vintages of the sparkler have been released. "Salon has been especially successful over the last 15 years, which is the result of hard work in the vineyard, cellars and in the marketplace explaining what we do. The rising popularity of blanc de blancs Champagnes has also helped," says president of the house, Didier Depond. "We age our Champagnes for a decade before releasing them as we believe this is the price to pay for quality – time is our greatest ally. Salon has become a reference point for long-aged Champagnes as we've been pursing this path for over a century."
Comtes, meanwhile, is made exclusively with Chardonnay from the five grand cru villages on the Côte des Blancs: Avize, Chouilly, Cramant, Mesnil-sur-Oger and Oger. The fizz spends an average of nine years on its lees, with 5% of the blend having been aged for four months in new oak.
"Salon has particular rarity and the terroir following attached to Le Mesnil, thus the ultra high net worth demand dynamic is particularly pronounced, while Comtes seemed underpriced for the quality and production levels, but the 2008 release catalysed a broader market repricing," says O'Connell.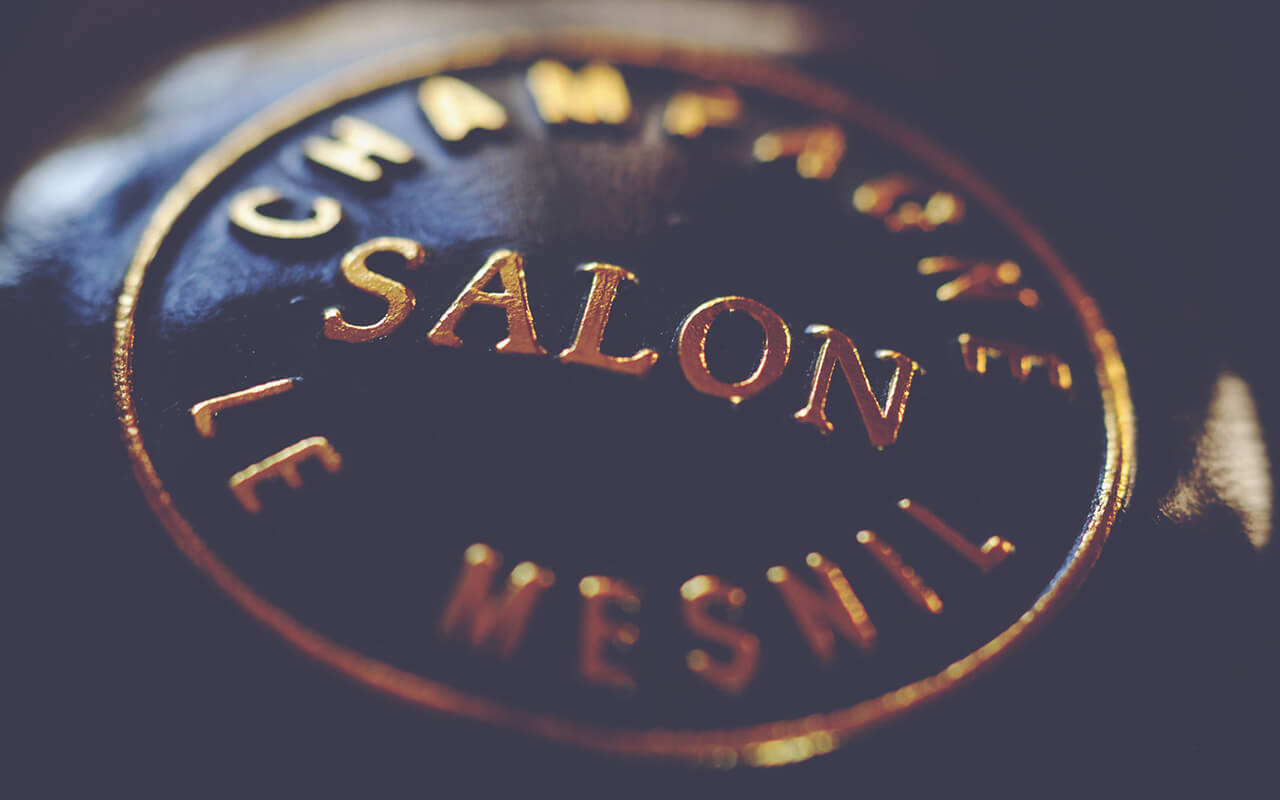 2021 buying patterns point to wealthy collectors driving the Champagne market to another level
Salon and Comtes led the way on LiveTrade by a significant margin in terms of their price appreciation. It was noteworthy that the more expensive sparklers on the platform – such as Krug 2002, Krug 2004 and Dom Pérignon Rosé 2004 – also showed a greater price appreciation than less costly cuvées, a demonstration of the significance of ultra-wealthy collectors in the market gains.
In terms of where buyer interest is coming from, almost half (48%) of Champagne sales on LiveTrade last year came from the UK and Europe, though the Asian and US markets are growing at a faster rate, with 2021 sales up c.50% respectively over the three-year average, in each case. "Champagne's market performance – largely across the board as far as prestige cuvées are concerned – was nothing short of staggering in the second half of 2021. A combination of global hospitality reopening and increased ultra wealthy collector focus on the category – especially in Asia and the US – led to a supply squeeze and prices 'gapping' upwards," says O'Connell.
Earlier in the last decade, the quality and critical acclaim of the 2002 vintage was a game changer for Champagne, leading to increased collector and investor interest in the wines. The universally lauded 2008 vintage – a standout year for both Pinot Noir and Chardonnay – was another marker in the sand, cementing Champagne's status as an integral part of a balanced fine wine portfolio. "You can trace the rise of the Champagne category as a fine wine on the secondary market back to the 2002 vintage, which was released to much acclaim at the height of the Bordeaux en primeur market," says Hawes of Mentzendorff. "Suddenly these Champagnes appeared to be great value and large volumes were purchased. 2008 was the next exceptional vintage, and again prices moved up a level and stayed there. The 2012 vintage built upon 2008, while also being an extremely good vintage in its own right."
The runaway success of the 2008 releases injected excitement into the market, leading buyers to seek out value from 'forgotten' older vintages. However currently "prime" vintages like 2012, 2008, 2002 and 1996 are seeing the most activity on LiveTrade, with YoY sales of Salon 2002 up 105%, while Krug 2002 has seen gains of 86% over the last year, and Cristal 2008 sales have increased by 80%. After several years of buyers seeking out value from "non prime" vintages, there appears to be a renewed thirst for Champagne's lauded vintages, despite their higher price tags.


Signs of a broadening in collectors' understanding of the Champagne space
Much of this newfound interest in high-end Champagne stems from a greater appreciation of the craftsmanship that goes into the making of prestige cuvées, and a better understanding of their ageing potential.
Champagne offers a pleasurable drinking experience on release, along with the promise of further evolution and complexity for those happy to lay them down. When viewed against spiraling Burgundy prices, they represent excellent value for money, if you're happy for your Pinot and Chardonnay to come with a dash of C02. Another string to their bow is the fact that the houses put in the legwork when it comes to ageing the wines, releasing them when they're ready to drink (at least at the start of their drinking window).
Interestingly, site-specific Champagnes from the likes of Jacques Selosse, Pierre Péters, Cedric Bouchard and Egly-Ouriet are attracting a new audience to the category. Sales of Pierre Péters' singe vineyard grand cru, Les Chétillons, has doubled over the past two years, proving how popular certain grower Champagnes have become. "Les Chétillons is still very much a grower Champagne in terms of volumes available and volumes traded, but it has moved to another level of recognition, which is unsurprising given the quality," says O'Connell.
Winemaker Rodolphe Péters reveals that the value of recent vintages of Les Chétillons has almost doubled in the past two years, from around €180 to €350 a bottle. "Consumer interest in our wines has boomed like crazy over the last five years. Grower Champagnes have been in the shadow of the big brands for decades, but are being discovered by Burgundy lovers and a new generation of consumers. The average quality has improved significantly in recent years, and a growing consumer interest in sustainable products has led more people to opt for Champagnes made by small producers," says Péters.
Having been sold on allocation for over a decade, rather than the traditional markets of France and the UK, Pierre Péters has a big following in the US and Asia. Andrew Hawes believes the explosion of interest in grower Champagne is linked to a thirst for limited production, 'terroir-based' cuvées, like Philliponat Clos des Goisses and Bollinger Vieilles Vignes Francaises. "Rather than being marketed as luxury items, these cuvées are explained in the same way you would a great Burgundy in terms of their pure wine origins," says Hawes. "These wines are often quite challenging and they allow collectors to really tune in to personal tastes, and follow particular producers and specific vineyard sites."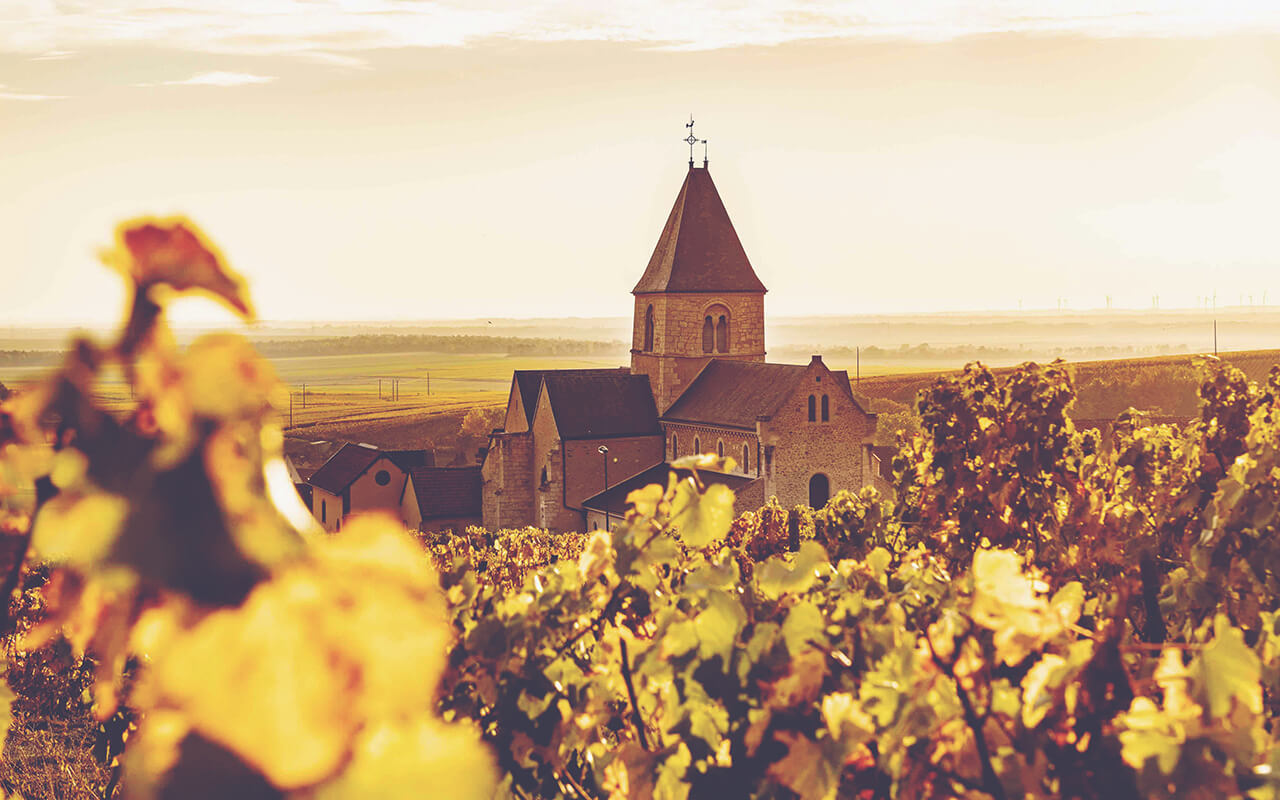 Is climate change in Champagne's crystal ball?
While proving somewhat more problematic now, global warming has actually been beneficial for the marginal Champagne region in recent years, allowing for the more frequent production of vintage wines, which used to be released a few times a decade and are now almost an annual occurrence.
The myriad challenges of the 2021 vintage, however, hint that the region's recent run of good luck may be coming to an end, as climate change threatens to upturn Champagne's carefully managed supply-demand dynamic at a time when global demand for the fizz is at a record high. "With climate change, Champagne enjoyed a 15-year golden age that helped to produce good grapes almost everywhere, including in average terroirs, which evened out the quality difference between grand cru and premier cru sites, so Champagne selection became more about personal taste than winemaking skill," says Péters. "Unfortunately, it looks like the region is back to a more hectic and challenging climate with extreme events and demanding conditions, which will make the nature of the terroir and its ability to regulate these extremes critical again."
While a Champagne drought isn't on the horizon just yet, O'Connell believes if the extreme weather conditions experienced last year become the norm, then stocks will start to dwindle, and prices rise. "Given the long time between vintages and releases of prestige cuvées, it's unlikely that the reduced 2021 harvest will have an impact imminently. That said, we expect the potential lower supply over time arising from climate change and associated weather patterns to be supportive of upwards price momentum in the future," he says.
For now, we are enjoying the boom times, as corks keep popping the world over and sales continue to rise. "We expect the momentum to continue in 2022, albeit with more focus returning to individual cuvées and vintages rather than a pan-market frenzy."
Interested to find out more? Please get in touch and speak to one of our experts who would be delighted to assist in starting and maximising your portfolio.