Wine - To Invest or Consume? A Podcast with Gary Boom, CEO & Founder of Bordeaux Index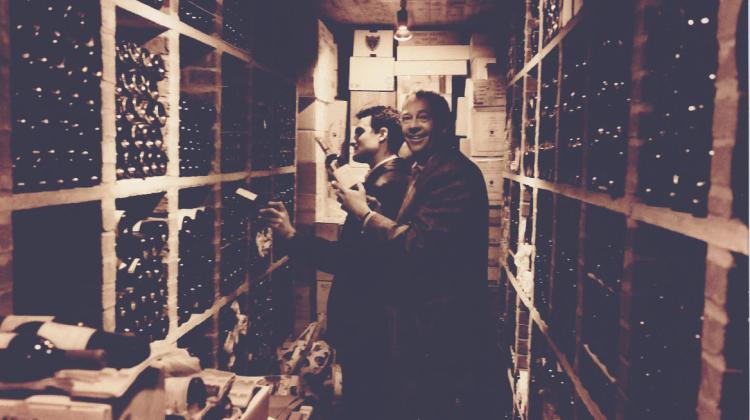 The Money Maze Podcast
25 May 2021
Our Founder and CEO Gary Boom has recorded an episode with The Money Maze Podcast, discussing the wine industry, investment in fine wine and our market leading award-winning trading platform LiveTrade as well as current trends and the impact of climate change.
The podcast will be released on 27th May on all major podcast platforms, including Apple Podcasts and Spotify, so if you want to find out more about the man behind the magic of Bordeaux Index and gain valuable insights into the industry then hit download, plug in your headphones and enjoy!


On the 27th of May The Money Maze Podcast will release an episode with Gary Boom, Founder of Bordeaux Index. He starts by explaining how the poorly organised, past its sell-by date model of wine trading has been revolutionised by Bordeaux Index over the last 20 years, with the introduction of scale, liquidity and expertise underscoring the investment attributes of fine wines and whiskies.
The conversation examines long term data provided by Credit Suisse who found that post-World War Two, collectible wines have delivered returns of circa 10% nominal, and real returns of around 7% USD (per annum) . Gary discusses the composition of returns and the indices used to measure them, and explains why consumption creates a virtuous circle, where replacement and scarcity provide strong tailwinds. He talks about the liquidity provided by Live Trade, which they established and which provides narrow bid/ask spreads in over 500 wines.
He talks about the Chinese influence in buying high-end Bordeaux wines, the Champagne and Burgundy markets' evolution, as well as how challenges around counterfeiting are being met.
With reference to the late Stephen Spurrier, he discusses the rise of some of the great new world wines which wines he believes will prove good investments and how family offices and wealthy individuals can build significant portfolios of wine to take advantage of its lower correlation to other assets.
Simon Brewer working in a California vineyard in 1986. Taken just a few years after Californian wines beat the French ones in a famous blind tasting event.
Gary then speaks about the climate change impact on wine producing regions, his gloomy view on UK wines and why Bollinger Group has taken a stake in their business.
Finally he talks about why wine has proved and continues to be a great career for both sexes, some advice for today's youth, and whose wines and their owners he would most like to meet and drink.
"Be brave, be honest and follow your passion. And if you have a vision, follow it."