2020 Burgundy En Primeur: Spotlight on Louis Jadot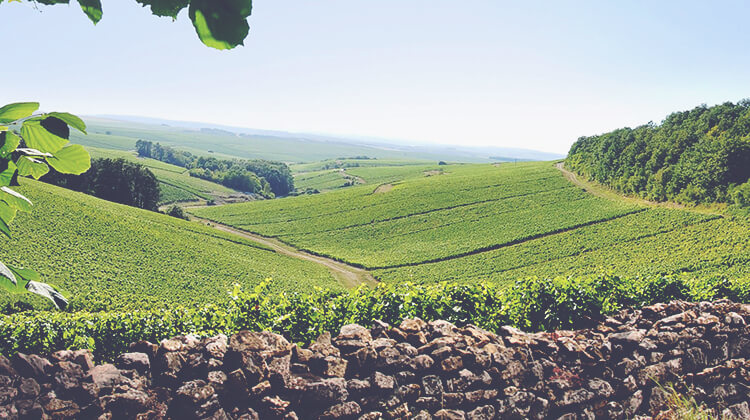 Philippe Guittard, Head of Purchasing
20 December 2021
2020 Burgundy En Primeur has just kicked off and as we gear up for the flurry of activity, we are shining a spotlight on one of the greatest Burgundy producers to date: Louis Jadot. Neal Martin has just published his scores on Burgundy 2020 and has written rave reviews for the wines of Louis Jadot. Philippe Guittard, Head of Purchasing at Bordeaux Index shares his thoughts on the vintage and the wonderful Louis Jadot.

At Bordeaux Index we have long believed the wines of Louis Jadot hit the spot on so many levels. We've said it so many times, but it bears repeating – the wines of Domaine Louis Jadot are among the very finest from the Cote d'Or. Their fabulous vineyard holdings, exemplary winemaking and a proven track record of ageability have shown us again and again that these are perhaps the most underrated wines in the whole of Burgundy – which has one positive upside: the price. Jadot have always remained sensibly priced, only being influenced by the wider natural factors of yield in each harvest, and thus the actual amount of wine produced.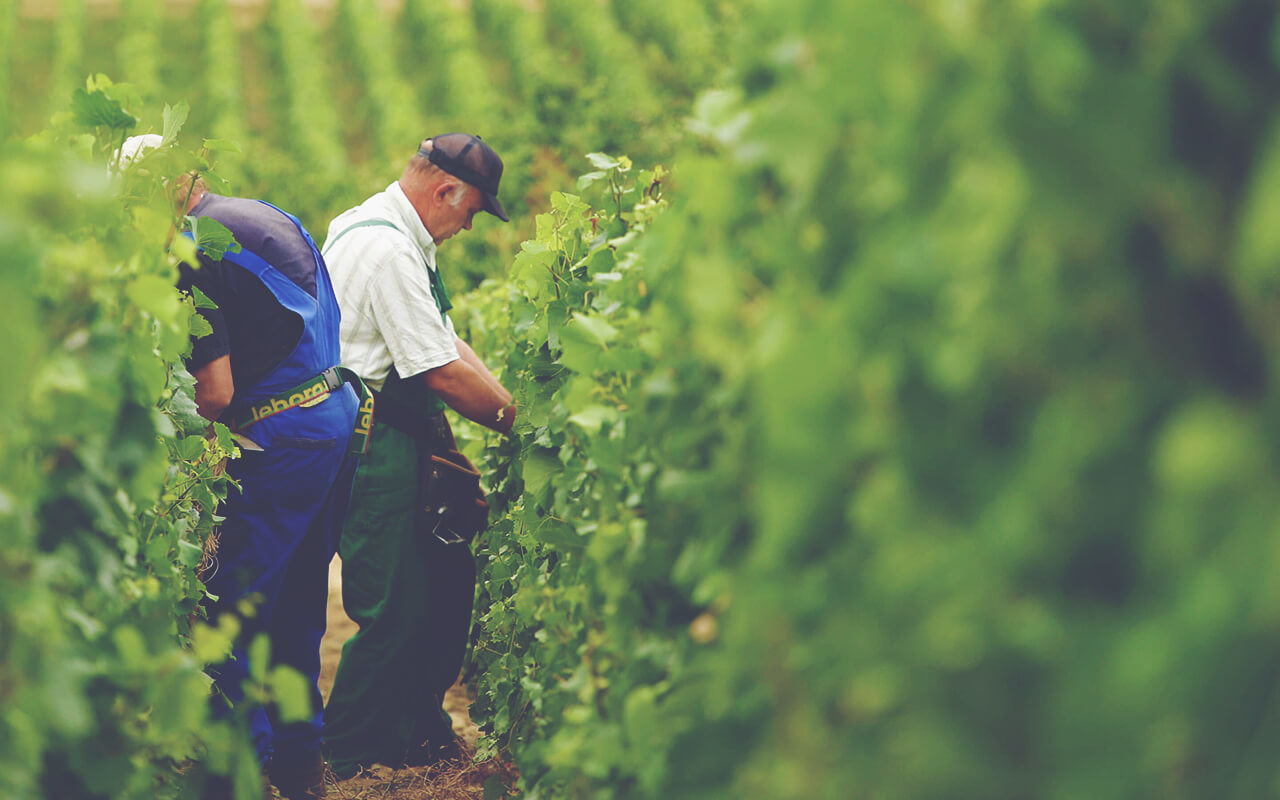 The winter of 2020 was surprisingly warm and dry. The growing cycle got off to a very early start with bud burst around the end of March. Severe frosts in early April were a cause of concern but, fortunately, the very low humidity levels helped to preserve the vines. After a second cold spell full flowering took place towards the end of May. The summer was very hot and dry and harvesting at Jadot began with the early Pinot Noir sectors on the 19th of August, followed by the Cote de Nuits a week later. All the harvest was brought in by the end of a warm September. It had been a very dry season with several heat spikes in August, causing the vines to shut down. This, slightly counter intuitively, contributed to balanced alcohols and higher acidity in the final wines. In terms of yields, the reds were at around the same level as in 2019, which is to say around two thirds of a normal harvest. The whites were a little more generous.


The Whites
The whites, whilst lean and elegant in style, offer some plush, polished fruit character with an obvious generosity of flavour and balanced alcohols. Their impressive structure and depth is underpinned by the evident acidity. These are wonderful, pure wines with considerable aromatic appeal and early accessibility, along with the balance and stuffing for long-term aging. If you love white Burgundy, these are undoubtedly wines you don't want to miss!


The Reds
The reds offer an interesting contrast in style to those of 2019 by showing a firmer tannic frame that will take a little longer to emerge and develop hallmark aromatic complexity. They show a clear sense of place with consistent level of quality throughout the Cote d'Or. They are undoubtedly ripe and concentrated but display great transparency. For us they complete a trio of three fantastic vintages in a row after the superb 2018 and 2019 and should have their place in every good Burgundy cellars.
Overall quality is very consistent throughout the region with an abundance of spectacular wines with tremendous energy and depth. Lovers of fine Burgundy can look forward to enjoying some of these in the short term but patience will certainly be rewarded with some exceptionally fine bottles.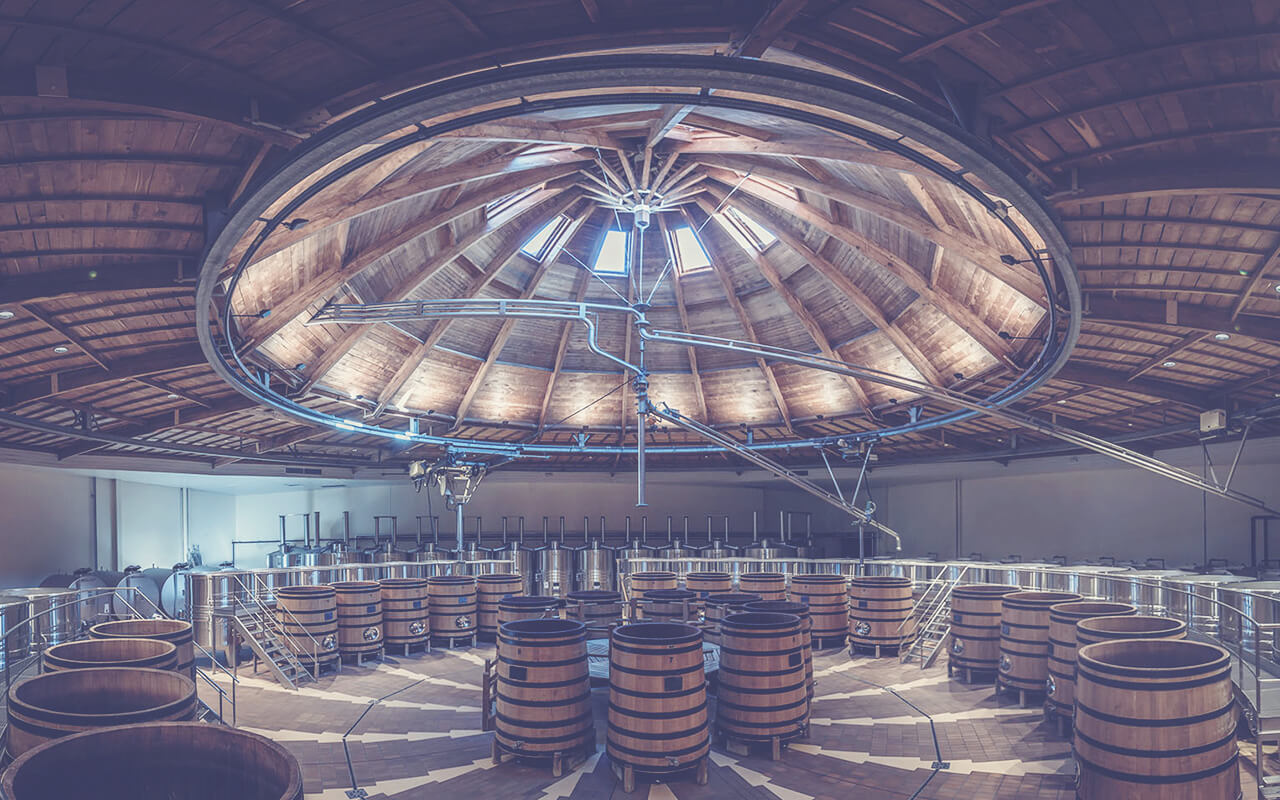 We tasted through a wide range of the Jadot reds and whites and they were beautiful and harmonious with great texture, ripe fruit and minerality - these really are must-haves!
1er Cru White:


Chassagne Montrachet Morgeot Monopole Clos de la Chapelle 2020
(91-93) pts Neal Martin "The 2020 Chassagne-Montrachet Morgeot Clos de la Chapelle 1er Cru has a taut, fresh, vibrant bouquet with yellow flowers intermixed with light citrus scents, gravel and jasmine. The palate is smooth and harmonious, tangerine and nectarine on the entry, moderate weight with a slightly pithy finish. I am intrigued to see how this will develop."


Puligny Montrachet Les Folatieres 2020
(91-93) pts Neal Martin "The 2020 Puligny-Montrachet Les Folatières 1er Cru is more floral on the nose than its peers, yellow flowers, jasmine and a touch of Chinese white tea intermingling with the citrus fruit. The palate is medium-bodied with fine acidity, a little more tension and salinity than the Clos de la Garenne, cohesive with traces of white peach on the finish. Delicious."


Puligny Montrachet Les Pucelles 2020
(92-94) pts Neal Martin "The 2020 Puligny-Montrachet Les Pucelles 1er Cru has the most complex bouquet among Jadot's Premier Crus from this appellation, finely chiselled and focused. The palate is well balanced, citric and taut, yet it gains weight towards the finish The oak here is nicely integrated with a cutting spicy finish that lingers in the mouth for 45 seconds afterwards. Excellent."


Grand Cru White:


Corton Charlemagne 2020
(93-95) pts Neal Martin "The 2020 Corton-Charlemagne Grand Cru has a lifted, liquorice-tinged bouquet that opens beautifully in the glass (and has not problem following on from Jadot's Montrachet!) The palate is well balanced with a fine bead of acidity that cuts through the crisp citrus fruit laced with orange pith, stem ginger and white pepper. There is real cohesion and persistence on the finish - just an excellent Corton-Charlemagne."


Montrachet 2020
(93-95) pts Neal Martin "The 2020 Montrachet Grand Cru has a slight reduction on the nose but there is real intensity here with mineral-driven citrus fruit, flint, light earthy scents and a touch of wild mint. The palate is beautifully balanced with a fine bead of acidity, fresh and vibrant, lightly spiced with satisfying weight on the finish. Not the best Montrachet that I have ever tasted from Jadot, but certainly this has a lot of potential."


1er Cru Red:


Beaune Aux Cras 2020
(92-94) pts Neal Martin "The 2020 Beaune Cras 1er Cru includes 30% whole bunch as a trial for Jadot whose policy has always been to de-stem. To be honest, if I had this blind, I would not have said there is stems in this blend, which I see as a good thing. The palate is medium-bodied with sappy red fruit, a fine bead of acidity, taut and fresh and I do think those stems lend more freshness on the finish. Excellent."


Chambolle Musigny Les Feusselottes 2020
(92-94) pts Neal Martin "The 2020 Chambolle-Musigny Fuesselottes 1er Cru has a complex and generous bouquet: dense red berry fruit, smoke, cigar box and touches of dried blood. The palate is medium-bodied with supple tannins, a fine bead of acidity, taut and fresh with blood orange and even a tang of marmalade on the spicy finish. There's a lot going on in this Chambolle. Superb."


Vosne Romanee Les Suchots 2020
(92-94) pts Neal Martin "The 2020 Vosne-Romanée Les Suchots 1er Cru has a well-defined bouquet, a melange of red and black fruit, blood orange and a light potpourri aroma. The palate is medium-bodied with sappy red fruit, fine acidity, quite precise with a minerally finish. I admire the focus of this Les Suchots and it should age with style."


Gevrey Chambertin Clos St Jacques 2020
(93-95) pts Neal Martin "The 2020 Gevrey-Chambertin Clos Saint-Jacques 1er Cru has a well-defined bouquet with crisp blackberry, briary, crushed stone and light eucalyptus aromas that blossom with aeration. The palate is medium-bodied with supple tannins, fine acidity, fleshy and harmonious with a touch of spice towards its very cohesive and sustained finish. Classy."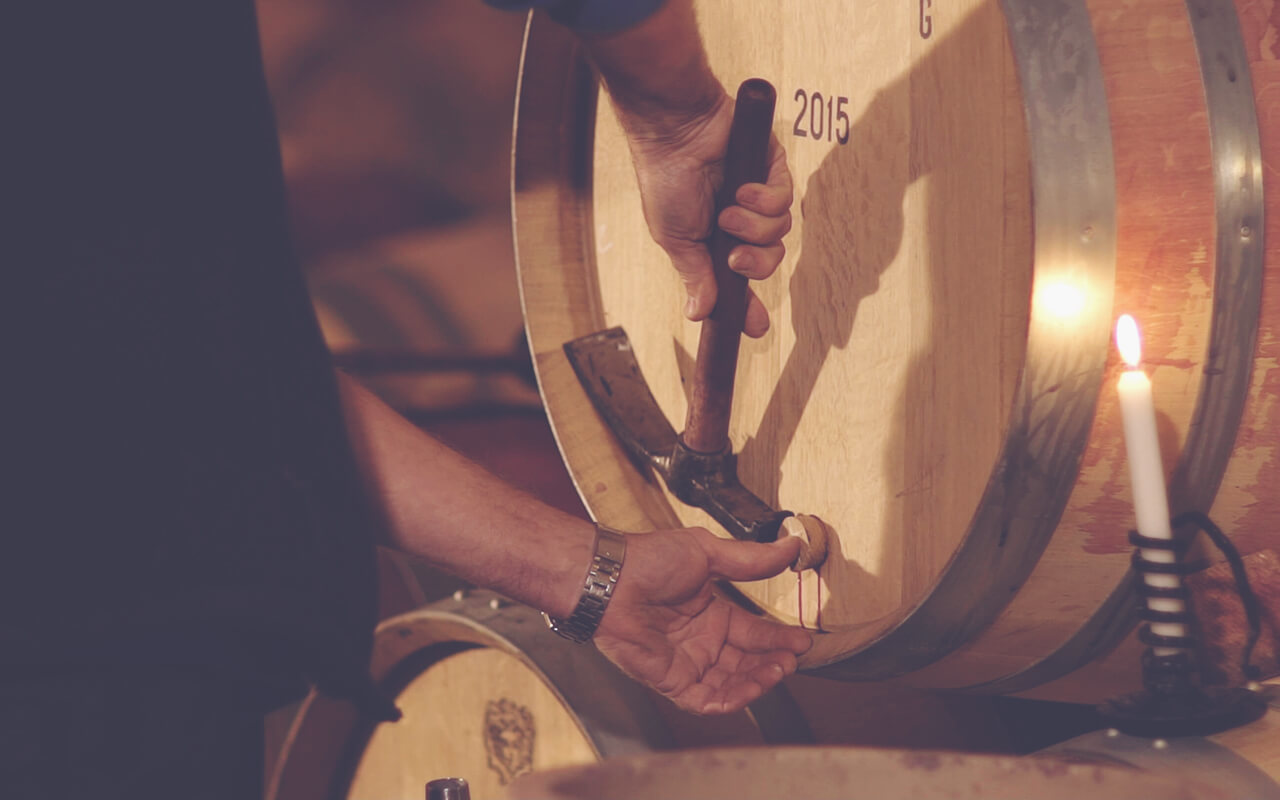 Grand Cru Red:
Corton Pougets 2020
(94-96) pts Neal Martin "The 2020 Corton-Pougets Grand Cru is often one of Jadot's strongest cards amongst the Côte de Beaune reds and this is no different. It has a captivating bouquet with earthy red fruit, graphite, just a faint hint of menthol that emerges with time. The palate is medium-bodied with sappy red fruit, lightly spiced with a dash of white pepper towards the sustained finish. It will require several years in bottle to show its best, but it will be worth waiting for."


Echezeaux 2020
(92-94) pts Neal Martin "The 2020 Echézeaux Grand Cru was quite closed on the nose, backward and rather sultry, black fruit mixed with incense and seaweed emerging with time. The palate is medium-bodied with sappy red fruit, fine acidity, quite fleshy and harmonious, with a velvety smooth finish. Quite seductive."


Charmes Chambertin 2020
(94-96) pts Neal Martin "The 2020 Charmes-Chambertin Grand Cru has a very seductive, quintessential nose with plush blueberry and black cherry fruit, well defined, sumptuous in style. The palate is medium-bodied with sappy black fruit, fine acidity, dense and grippy with an almost Mazis-like structure on the finish. Excellent, but it will require time in bottle."


Clos St Denis 2020
(95-97) pts Neal Martin "The 2020 Clos Saint-Denis Grand Cru possesses one of the finest aromatics from Jadot this year with pixelated red bery fruit and perfectly integrated oak. The palate is medium-bodied with fine grain tannins, mainly red fruit laced with tobacco, mocha and white pepper, gentle grip on the finish and a persistent aftertaste. Superb."


Chambertin Clos de Beze 2020
(95-97) pts Neal Martin "The 2020 Chambertin Clos-de-Bèze Grand Cru has an intense, multi-faceted bouquet with vivacious black and red berry fruit, quite a noticeable marine/estuarine influence in the background. The palate is medium-bodied with sappy red berry fruit, fine acidity, taut and fresh with a harmonious, silky smooth finish. Lovely build in the mouth, this is a very well-crafted Clos-de-Bèze."


Bonnes Mares 2020
(96-98) pts Neal Martin "The 2020 Bonnes-Mares Grand Cru is very pure and harmonious on the nose with plush black cherry and cassis fruit, well-integrated oak and a floral aspect that becomes more prominent with time. The palate is well balanced with a fine bead of acidity, taut and fresh, lightly spiced with quite a vivacious, mineral-driven finish that retains superb definition. This is very impressive and bloomin' delicious (already!)"


Musigny 2020
(97-99) pts Neal Martin "The 2020 Musigny Grand Cru has a well-defined bouquet with red cherries, blackcurrant, touches of animal fur and black truffle - very complex and intense. The palate is medium-bodied with supple tannins, wonderful depth and cohesion, the acidity perfectly judged. The 30-40% stems here lends a discrete peppery note on the finish to what is one of the best Musigny that I have tasted from Jadot in recent years. Stunning."