A Deep Dive into 2015 Bordeaux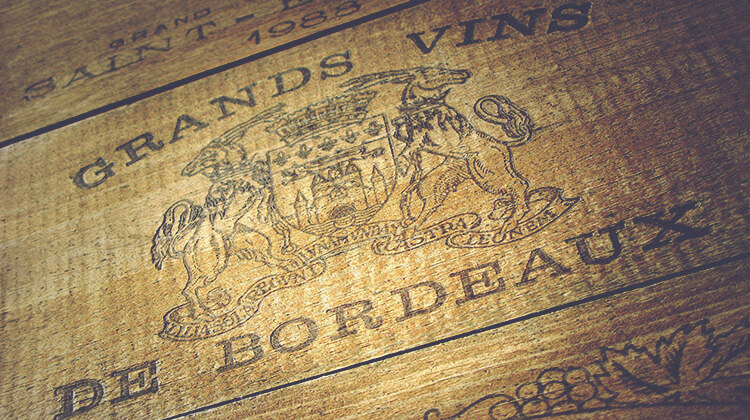 Bordeaux Index Team
27 June 2022
Let's talk about Bordeaux 2015. Why? Well, it struck us that 2022 is the 40th anniversary of the great 1982 – and whilst we wouldn't make a direct qualitative comparison between the two vintages, they do have a few things in common.
Both are the product of warm vintages, with the primary difference being 1982's August/September heatwave, whilst 2015 was marginally cooler than average in this same period; both experienced a rain refreshment just before harvest which gave a beautiful balance to their natural fruitiness. And fascinatingly enough, both vintages break with a long-held Bordeaux attribute: neither have ever shut down – they have remained 'open' their whole existence.

A long and happy life
Whilst warm vintages can be exuberant in their youth and gloriously hedonistic in maturity, they typically have a rather 'grumpy teenager' period between 5 and 10 years of age.
In the case of great vintages, this can last longer: many 2010s are still closed, and the 2016s are just shutting down – and who knows how long for? Reflecting on the 1982s, our founder Gary Boom observed that he was regularly served 1982s before the '80s were even out' – and they were always sublime, just as they are still today. The 2015s have this same defining characteristic. Divinely open and expressive from barrel, they have simply remained as sunny and approachable as they ever were; and yet, they have the structure and crucially the freshness required to live a long and happy life.


The forgotten 2015
We've had a feeling that 2015 is currently a rather forgotten, and thus undervalued, vintage. So we've done a deep dive into some numbers and now, we're here to tell you why it shouldn't be.
We looked at a basket of 8 wines to see how they stack up to the comparable physical vintages from 2011-2019, using Wine Advocate scores as our benchmark. To define 'comparable', we rated each vintage by the number of 99 and 100 point scores achieved, which doesn't seem unreasonable. A clear picture of quality appears: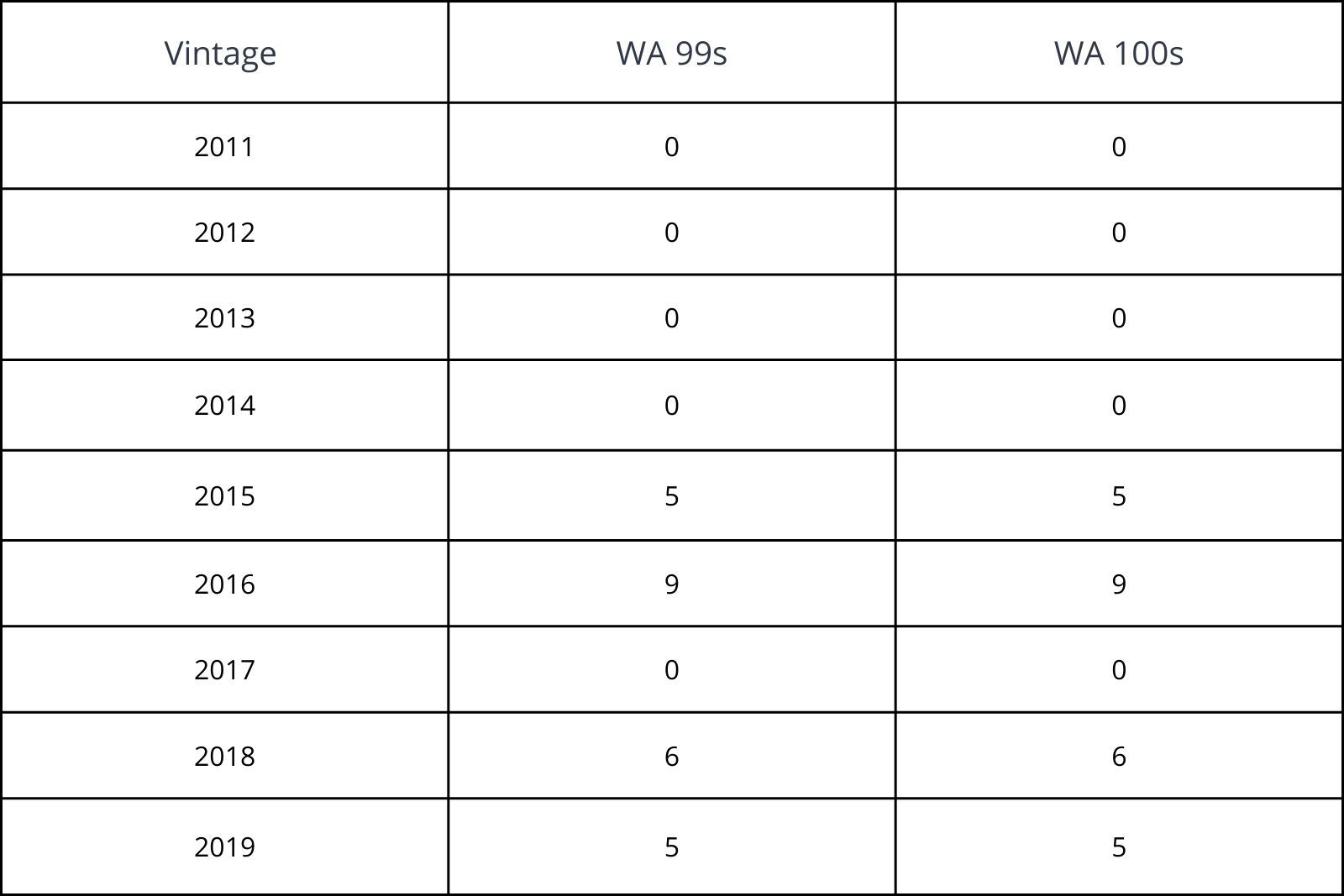 We therefore looked solely at the 2016, 2018 and 2019 vintages – and the picture, this time demonstrating value, is equally clear.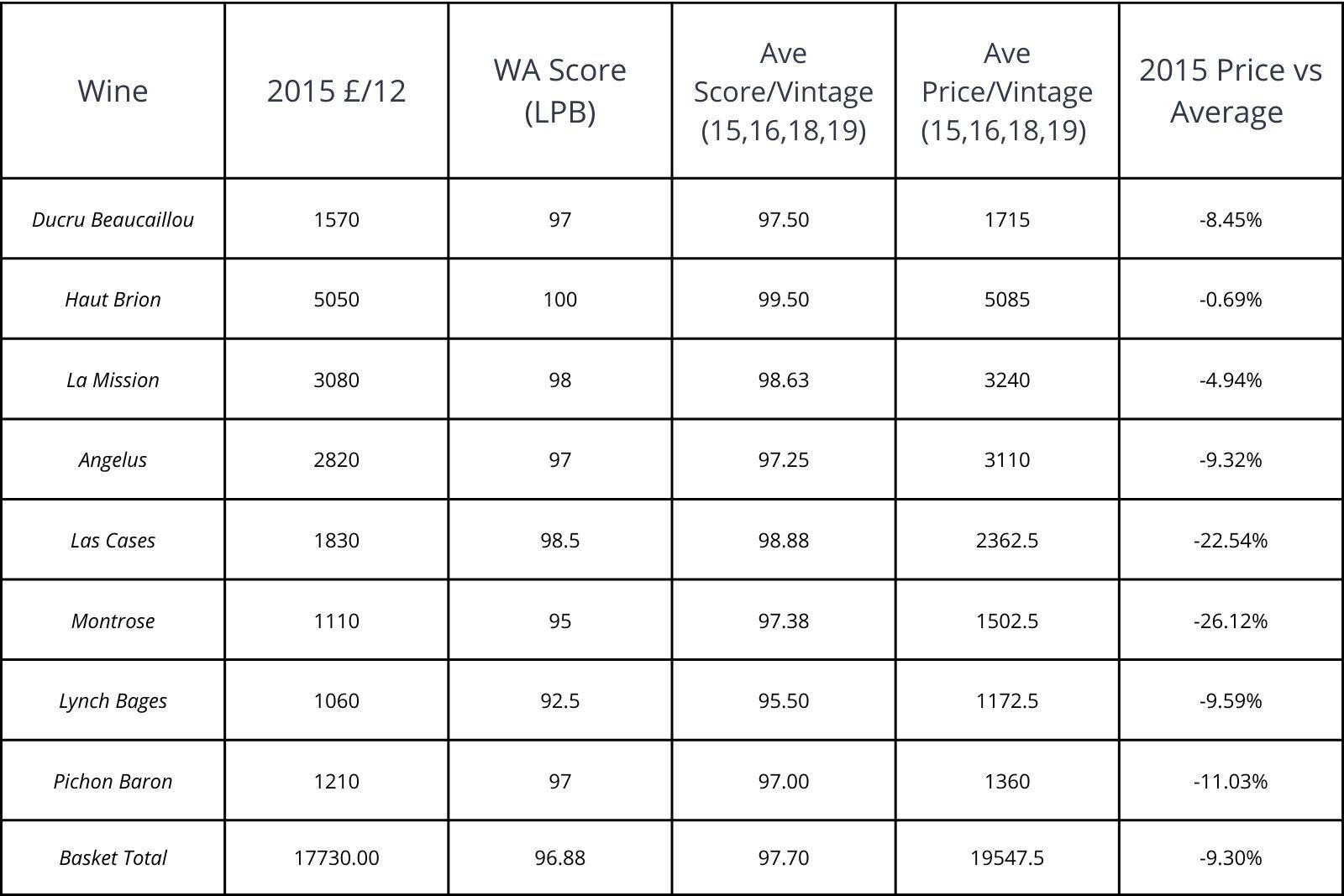 As you can see, this basket of products shows that whilst the average score for 2015 is as little as half a point below rival vintages, the price versus the average of the 4 vintages is almost 10% below. In some cases, notably Angelus, Las Cases and Pichon Baron, the 2015 score is pretty much in line with average and yet the price is up to 26% below. NB Haut Brion is slightly closer to average pricing as a result of being a multiple 100-pt wine – and also LPB's score for Lynch Bages is notably lower than most other critics (see below).

Combine this undervaluing with the likelihood that many 2015s will start being opened and consumed before any 2016s and arguably even before many 2010s, and even some 2005s (famous for their fearsome structure), and you have something that looks like a winner.
All available on Bordeaux Index now;