An exceptional, distinctive, ground-breaking wine: Promontory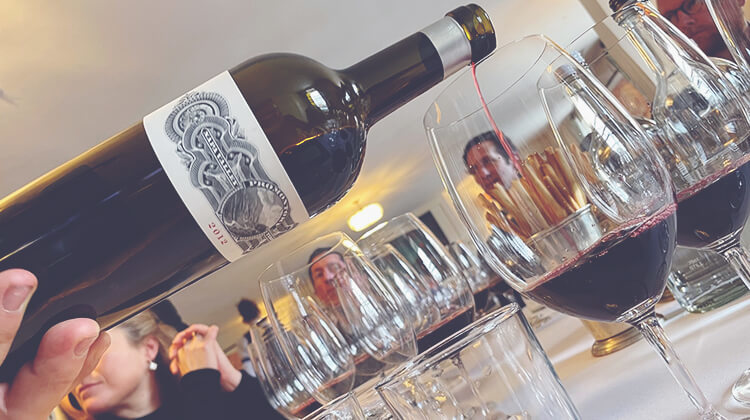 Giles Cooper, Buyer
1 March 2022
Promontory is an exceptional, distinctive, ground-breaking wine. Since its inaugural 2009 vintage, the wine has simply just got better and better as the team have grown their understanding of the unique terroir and the best way to handle the intensely powerful and complex fruit it yields.
Now, with the arrival of the 2016 vintage, we have the first 100-point WA rated Promontory; I tasted this wine at a very special event in Soho House in London a couple of weeks back, alongside Director of Domain William H. Harlan, Joe Rorke, and Promontory winemaker David Cilli (both pictured below), and it certainly lived up to my expectations. But first a few words on Promontory for the uninitiated.


A Labour of Love
Promontory is a labour of love which makes the work undertaken at most wineries look extremely straightforward. For this piece of land, which had gripped owner Bill Harlan – he of Harlan Estate founding fame – since he first discovered it on a hike back in the 1980s, is best described as a wilderness far removed from the comparative luxury and opulence of the Napa Valley. Not only is it totally hidden from view (by the outcrop of rock, or 'Promontory', that gives the estate its name) but there was previously only one dirt road in and out, and only a tiny proportion of the land was actually given over to vinegrowing. But Bill was captivated by the 'power' and 'undefinable allure' of this particular spot and the family managed to acquire it in the late 2000s; Bill's son Will has been managing the project since its inception and winemaker David Cilli works in conjunction with the group's Director of Winemaking, Cory Empting.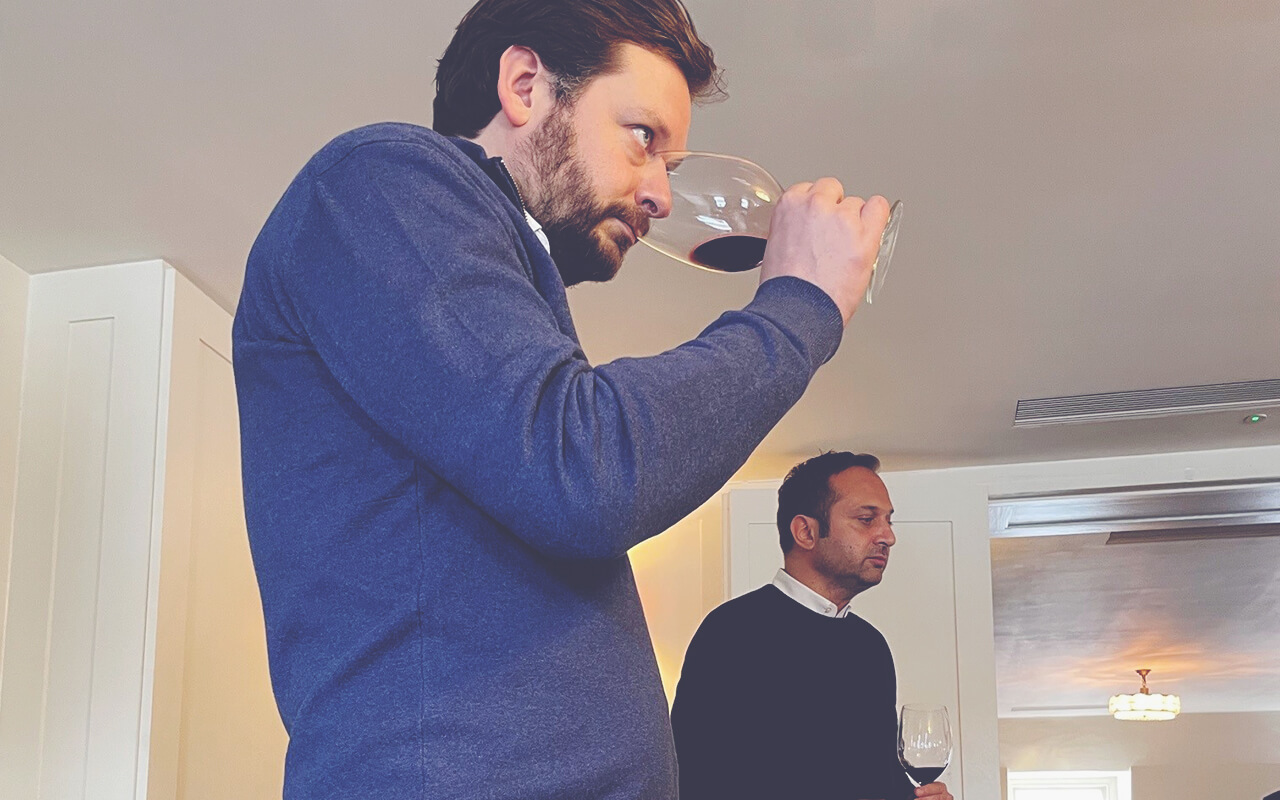 The Terroir

Despite being just a stone's throw from the Valley floor, Promontory is of considerably higher altitude and experiences very different air flows and fog systems to the vineyards just to the east. The vineyard sits on one of the most complex rock formations in the region, consisting of volcanic, sedimentary and metamorphic rock, the latter of which is formed at the point where tectonic movements actually occur. This is incredibly rare in winegrowing and has delivered a huge effect on the vines and their fruit as the wine sports quite stunning, Bordeaux First-Growth style minerality. To further allow this terroir to show, Promontory have eschewed the use of luscious new oak in favour of large Austrian foudres which have been through several uses to make them more inert – thus allowing the wine to meld and mature without any direct flavour or aroma effect from the wood itself.
Whilst the property is close to Harlan Estate in terms of geography, and the scores achieved thus far would suggest they are of comparable quality, they really are quite different. Harlan Estate relies on a large volume of new French oak (in the tradition of the great 1st Growths of Bordeaux) and is produced in a style that takes many years to really reveal its soul; Promontory is a fresher, more nimble wine which hides its structure more carefully and puts mineral character at centre stage (Cilli is always keen to point out that when he uses the term 'mineral' he thinks of it like 'mineral water' – in that you can tell it came from deep in the ground).


The London Tasting
So back to the London tasting, where we were poured 2012, 2014, 2015 and 2016. This is the second vertical of Promontory I have attended, with the 2009, 2010, 2011 and 2012 vintages being shown at the Mandarin Oriental back in March 2018 for the launch of the 2012. Taking both this initial tasting, and the latest iteration, it is clear that the 2016 is the zenith of the project so far. It combines the power of early vintages with an increasing mineral intensity and a remarkable sense of architecture – it has a truly vertical, cathedral-like structure but the buttresses are almost entirely hidden from view. And like great architecture, it represents a place where science and art meet.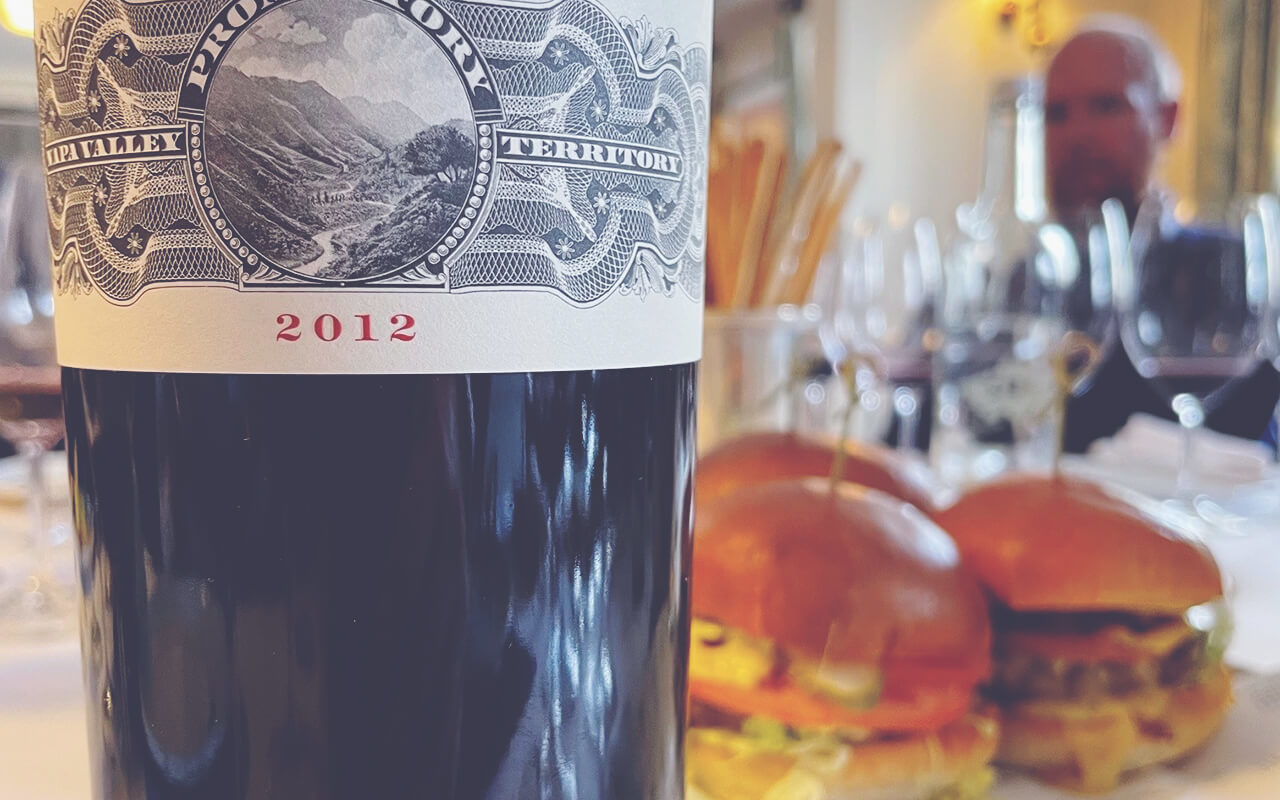 2012
Nose: Cassis. Blueberry. Caramel. Great power and confidence.
Palate: Intense tannin structure, ripe but significant. Huge fruit weight. Chewy, but glossy, with dense blackcurrant. Herbal. Balanced but the freshness is right on the edge.
It feels like a wine on a different track. Perhaps the turning point for the Promontory we see in later vintages?
2014
Nose: Mineral, spicy, edgy. Blood orange. Black cherry. White smoke.
Palate: Fluid. Present but very fine tannin. Layered, precise. Complex, mineral. Finesse. Creamy. Subtle. Long finish, textured.
The mineral character is centre stage here – feels like a totally different (but not necessarily better) wine to the 2012.
2015
Nose: Ripe. Black fruit. Richness. Less overtly mineral than 14, but what presence and intensity.
Palate: Silken. Ultra fine tannin creating almost invisible structure. Tension. Power. Detail. Potential. Finish is huge, and with dense fruit, but also shows great mineral characters.
This is like 2012 and 2014 combined. You can really feel the sense of direction in the vineyard and winery.
2016
Nose: Bordelais, effortless. Bay. Sage. Ripe cherry. Strawberry. Blackcurrant. Wet stone. Latour-esque!
Palate: Silken. Powerful but super fine tannin. Stunning fruit, layered. Effortless power. Completely vertical structure, but weightless. Haunting. Long. Precise. LONG. Did I say long?
Captures the Promontory project better than any other wine so far from this address. A real don't miss wine.
Goes without saying that the Harlan family do things in style… so serving the 2012 with cheeseburgers after the tasting was an inspired choice… I confess I did eat 2. Thanks to Joe, Gaelle, David et al for the invitation.